While in Tokyo for the big Motor Show, we took Skorj's Honda S800 coupe out for a mini-grand tour around the city. At night, of course. 
The esuhachi is a small car, one in which you have to look up at the driver of the new VW Beetle beside you. It is, nonetheless, perfect for blasting through the narrow lanes of Japan's capital.
Skorj is about 6 feet tall; I'm 5-foot-10. Hurtling between Hinos and Hiaces would have been terrifying if we'd stopped to think about being in a J-tin can just millimeters wider than two men sitting shoulder to shoulder, but when Soichiro Honda's own spirit radiates forth from 791ccs of fury the last thing on your mind is becoming a one-box bento.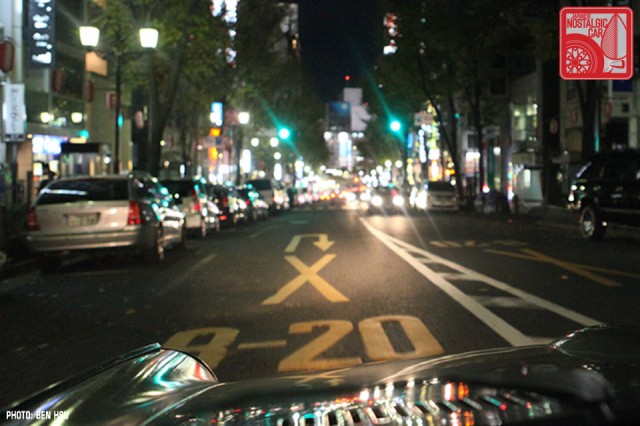 There's nothing like prowling the streets of Tokyo in a proper 1960s sports car. The motor's raw growl, headlights casting yellow, neon dancing off the cowl. Ignore the modern cars lining the avenues and it's a scene straight out of Hairpin Circus.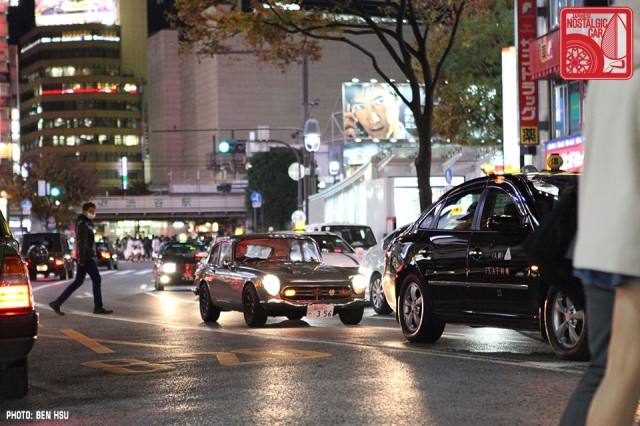 Plus, you won't get lost in the crowd at Shibuya Crossing and its fleet of Crown Comfort taxis. One has no choice but to sit extremely low to the ground. However, the dash-mounted rear-view mirror and the fact that you can simply reach out and touch any pane of glass in the cabin makes threading traffic a breeze in front of the newly rebuilt Ginza Kabukiza theater.
The esuhachi has that once-great Honda quality of being able to see all the way down to the hood's front edge. Headlight nacelles tell you exactly how close you can get to the rear bumper of a Fuso before changing lanes, and the S800's distinctive bonnet bulge is a never-tiring reminder that you're piloting the "big block' version.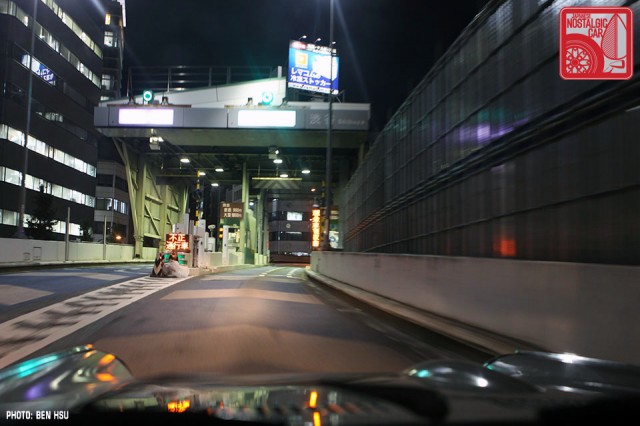 The legendary 10,000 rpm engine of the S800 means that merging onto the Shuto isn't as harrowing as you might think for a 791cc car. Keeping up with the flow of traffic has your rpms hovering around 4500 rpm, but the engine's such a work of art that it feels like what 2000 would be in a less refined car.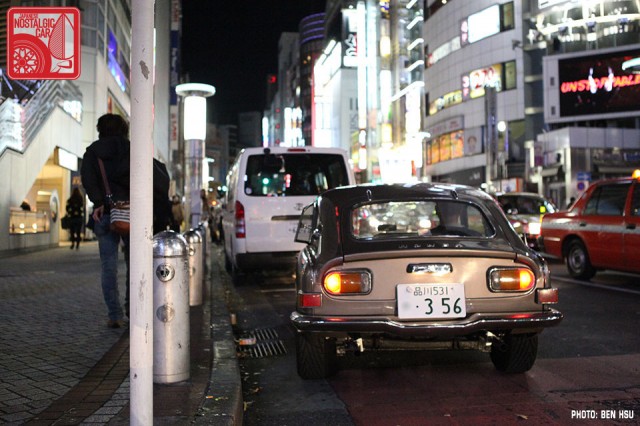 After a couple hours with a true Soichiro-approved Honda and jetlag kicking in, we had to call it quits. The esuhachi, on the other hand could've gone all night.