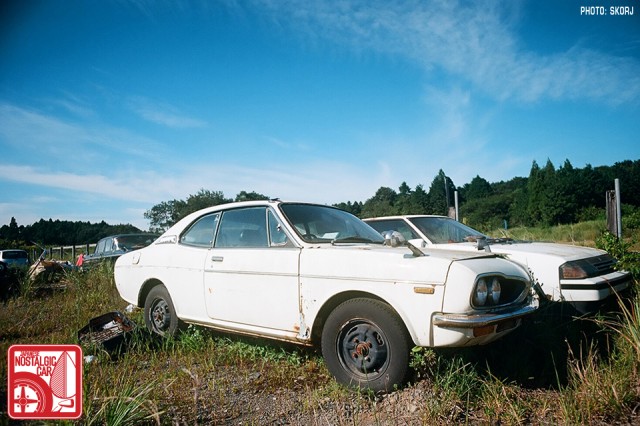 Since the opening of the Yamate Tunnel, provided traffic is light of course, traversing Tokyo to join the out-going expressways has become a lot easier. In ten or fifteen minutes, you can join the Joban for a quick run out to Ibaraki and further.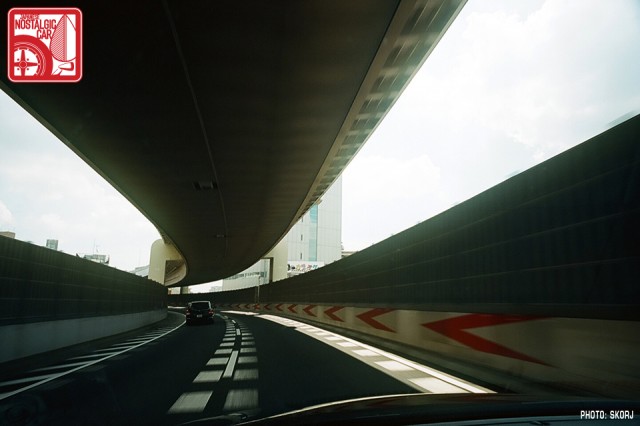 Needing a short break, we decided to make an early morning start, with a view to exploring some of south Ibaraki-ken. Home to the Tsukuba Raceway and a few lesser explored rural areas, we were sure to find some interesting stuff.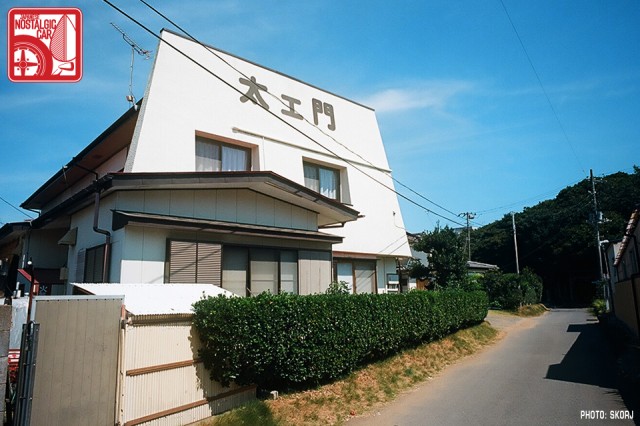 After our initial journey on the Joban Expressway, we dropped off to some of the slower local roads to explore Ajigaura-cho. The road south, down the coast through Oarai, Hokota, and to Kasumigaura-ko.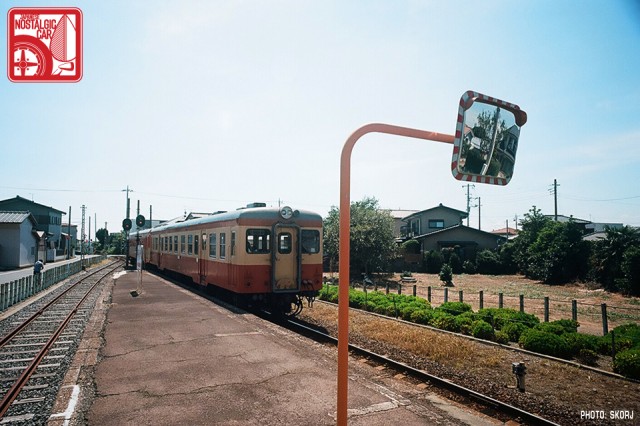 The slow diesel train from the rail terminus at Ajigaura was filled with local day trippers as it thrummed its way out of the old station on its slow journey south.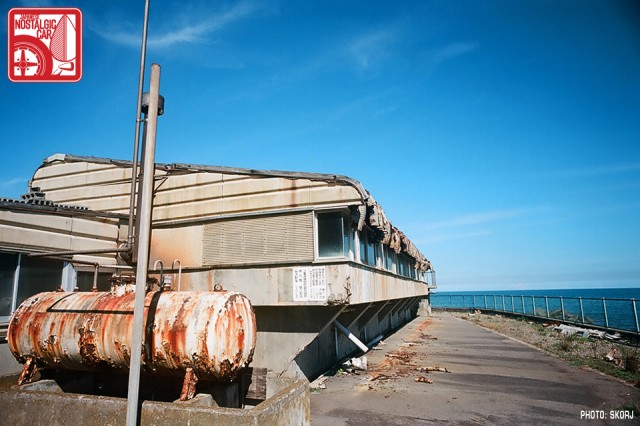 Sleepy towns gave way to seaside fishing villages, and an old, near-abandoned fish processing plant on the sea.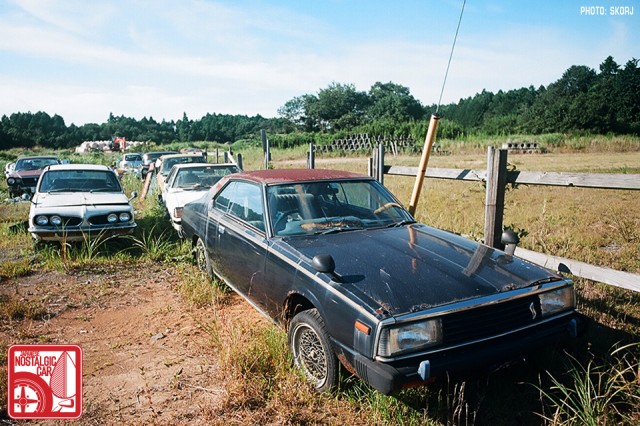 Of more interest to the Japanese car spotter, though, was a partially abandoned field of old machines in a varying states of decay. Here a Skyline Japan, an A60 Celica, and an early Honda 1300 Coupe languish.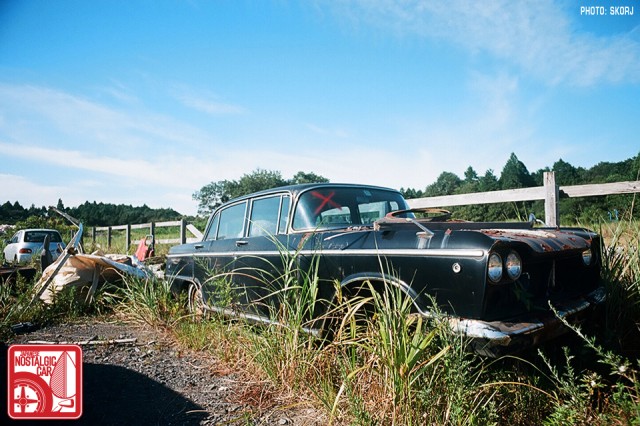 Nearby, a large Type-31 Nissan Cedric lies in a bed of overgrown grass.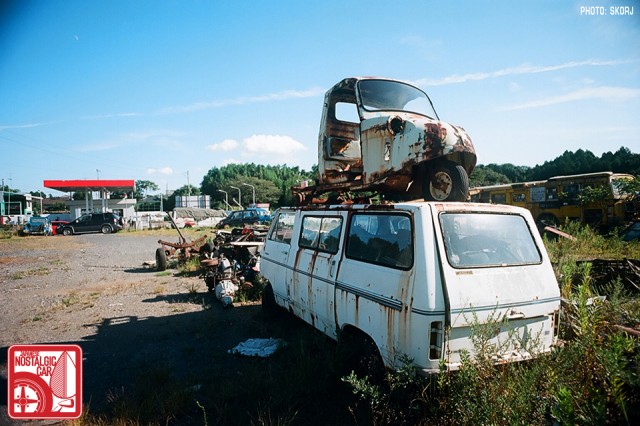 Stacked cars are a common feature in urban Japanese junkyards where space is at a premium, but out here with so much land it's unclear why that'd be necessary. Nevertheless, we found a Daihatsu Midget sitting atop a sadly wasted Nissan Sunny Cab.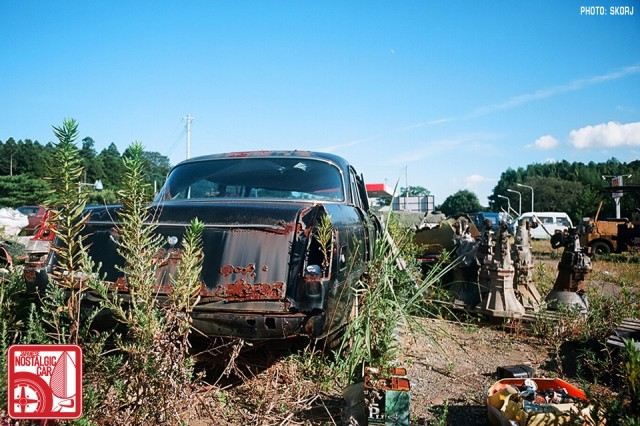 Not too far away another Cedric, also in black, guards a pallet of gearboxes.
The tall grass nearly obscured this colorful corner of small Hondas and a collection of random doors altogether.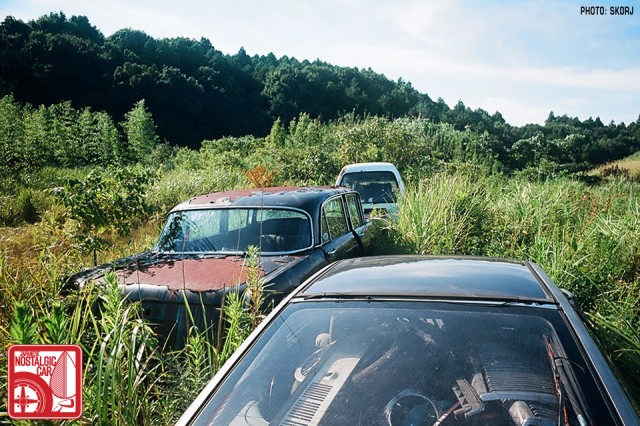 The third Cedric on site was off in the weeds.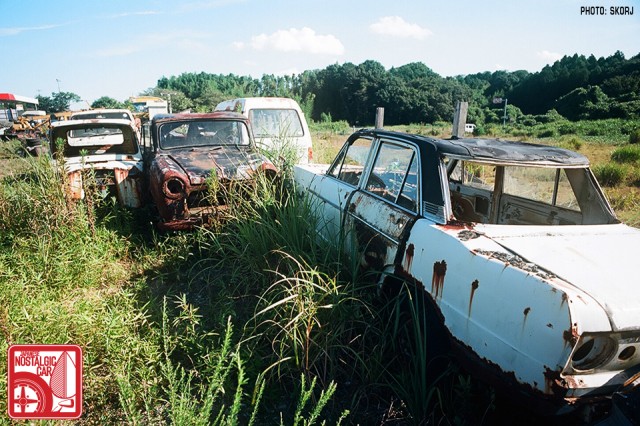 Another neck of the woods held a Prince Skyline with a caved roof, Datsun truck, Daihatsu Midget sans nosecone and other assorted kei vans.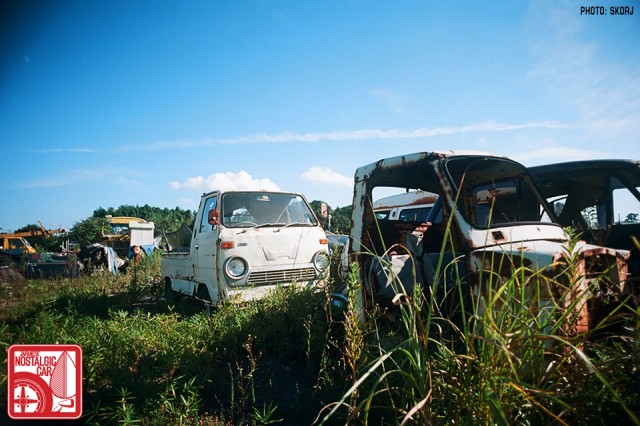 Behind the snout-less Daihatsu sat a rare Honda TN360 cab-over kei pickup, its large headlights keeping watch over the grounds.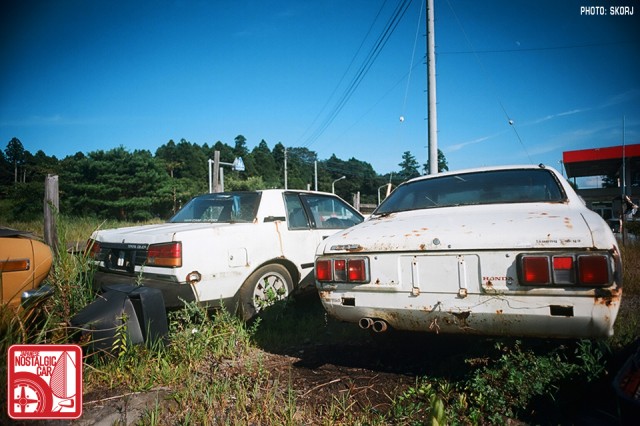 Usually collections like this will have a theme, like Nissan Fairlady Zs or kei cars. This was an eclectic collection of machines and though it's sad to see their carcasses, it appears that the proprietor of this yard is selling their parts so that others may live.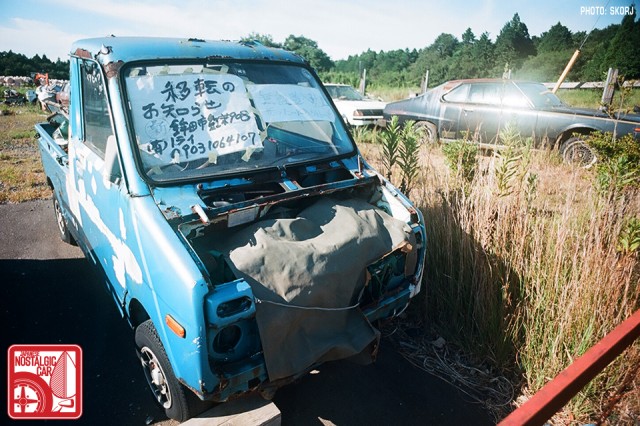 The paper in the windshield of this Honda Life Pickup has the contact details of owner if you need any parts.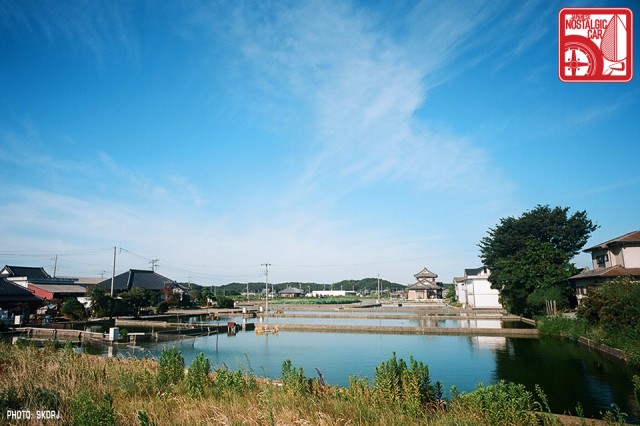 Outside the concrete mega-structures of major cities one can still find old school fish handling ponds on the shores of Lake Kasumigaura.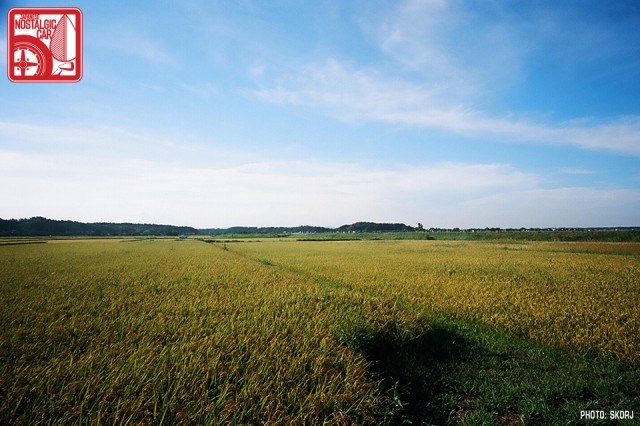 Pressing onward, we came upon wide expanses of Ibaraki rice pending harvest.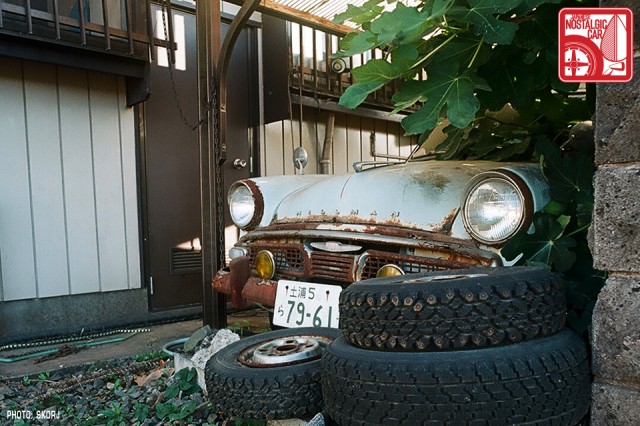 An Isuzu-built Hillman Minx with its matching long-expired studded snow-tire set.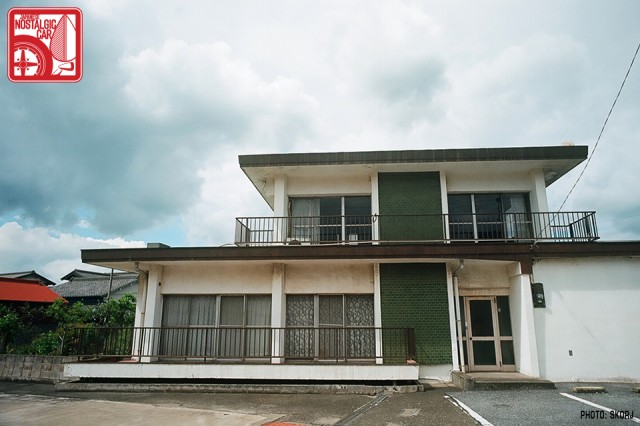 This local house in glorious 1970s "modern" style attracted us to stop and photograph. On closer inspection the garage next-door held an intriguing shape.
After speaking with the owner Nasu-san, he was proud to show us his 1969 Daihatsu Campagno Berlina Spider.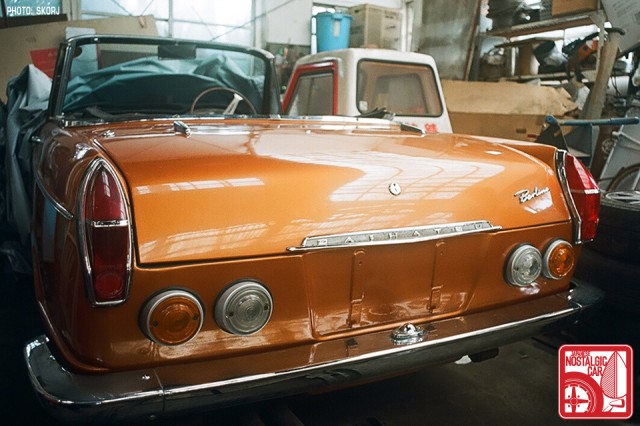 We had never seen one in burnt orange before. If it's indeed a stock color, it was ahead of its time.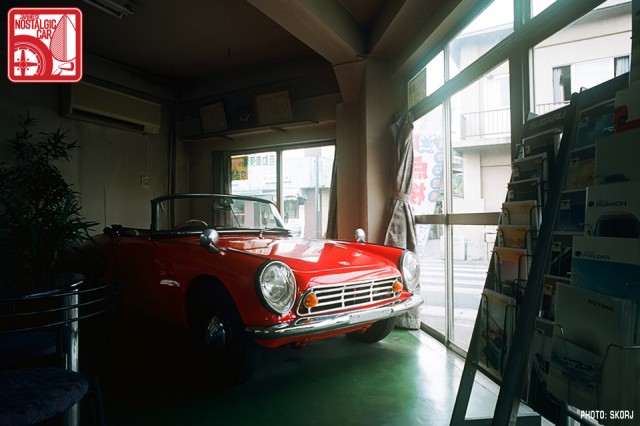 Tucked behind some curtains in the display / office area of the owner's garage, was the surprise of all surprises — a two-owner Honda S500. Nasu-san explained he had owned it for over forty years, but had stopped driving it, not because it had stopped, but merely because he thought he was too old to be seen driving about in it.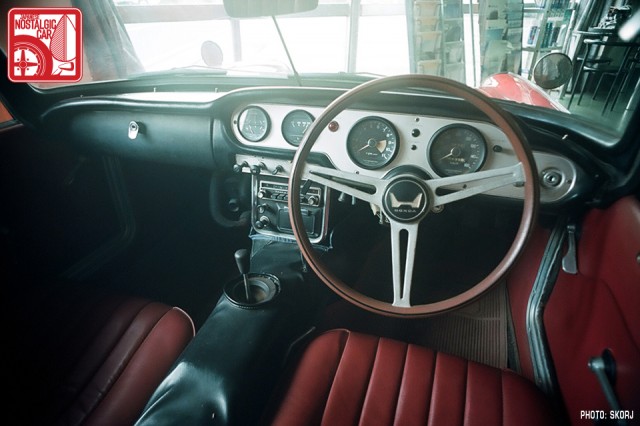 Though non-standard in some areas, the overall car was in remarkable condition, including all trim pieces, running gear, and engine. Nasu-san was very amenable and, especially after seeing we also owned a Honda S-car, encouraged us to crawl all over it, to sit in it and pose for photographs, and I am sure if the battery was OK we could have started it for a quick drive around the area on his trade plates.
The S500 is notable as Honda's first production passenger car, introduced the popular dip-bumpered S600. With just over 1,300 units produced in its very short production run from 1963-64, the number remaining in drivable condition must be very small indeed. Even to those living in Japan, seeing an S500 outside a museum is a remarkable experience.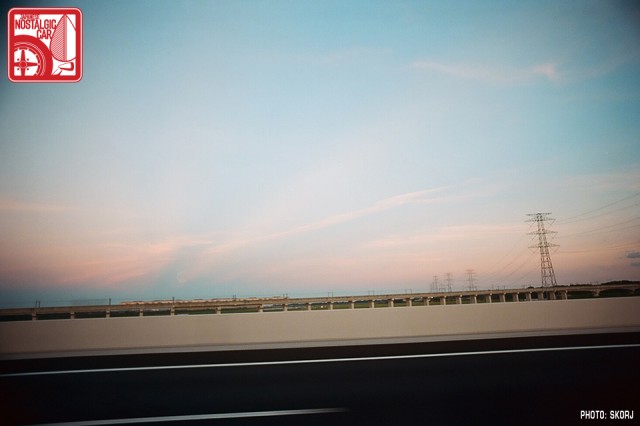 With the sun setting over Tokyo Bay, we came home via the Tokyo Aqualine dreaming of barn-find S500s, again on sparsely populated roads, an encouragement to make more short excursions into the areas around Tokyo.
Skorj is a photographer living in Japan. See more of his work at Filmwasters.