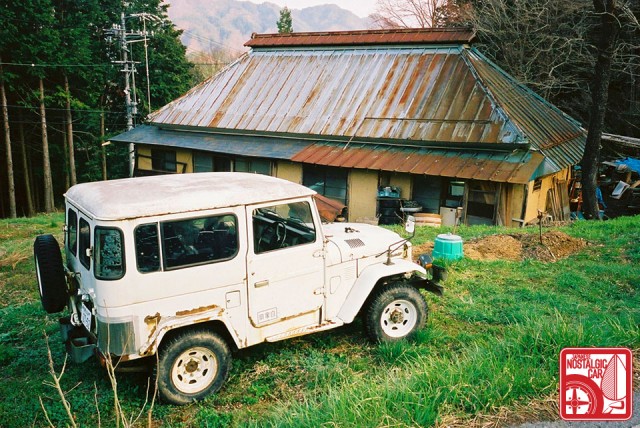 Eight-and-a-half feet of reliable snowfall blankets the mountains of Nagano Prefecture each winter, transforming quaint and quiet towns into temporary getaways for Tokyo-ites. When the snows disappear so do the downhill skiers and onsen soakers, but local FJ40 Land Cruisers stay to witness the spring thaw. Parked before a former thatched-roof house, the consummate rig for such climates appears to have braved many Nagano frosts.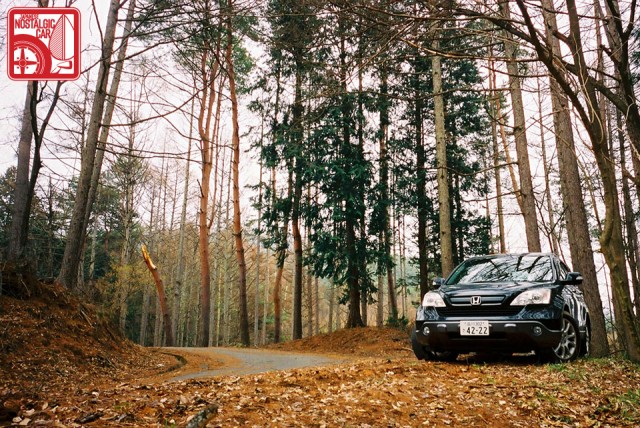 Our own mode of transportation wasn't quite so seasoned. But if this JDM Honda CR-V seems tougher than its American counterpart, that's because it had the taxi-pack trim set — no chrome chintz. Here it sits for a moment's respite along one of the many mountain roads we explored.
To get to Nagano-ken from Tokyo simply point your vehicle towards the Sea of Japan and drive for three hours. The prefecture was officially established in 1871, during the Meiji Era, and details from that period can still be found on otherwise modern city streets.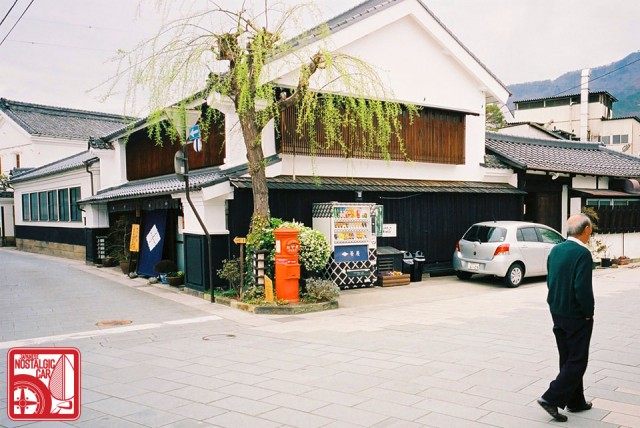 Most gaijin probably recognize Nagano as host of the 1998 Winter Olympics, which brought along with it a brief construction boom and a direct shinkansen line to Tokyo. Still, in the early morning the local shotengai can be pretty quiet before the storefronts open. Meanwhile, cars like the five-door Toyota Vitz — that's Yaris to Americans — abound.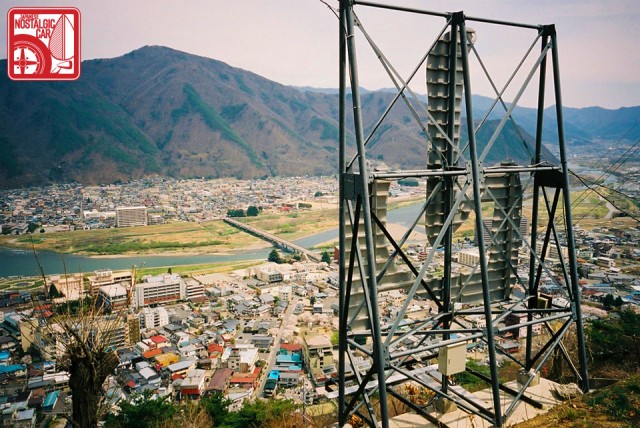 The hamlet of Chikuma is located within Nagano Prefecture, in the valley carved out by the Chikuma River. A giant sign reading Yama (mountain), part of the abandoned Kamiyamada ryokan, looms over the town of about 64,000 on the approach road to the 488-year-old Arato-jo castle.
On another mountain road, a discarded Daihatsu Hijet serves as a climbing surface for brambles and tall grass. One wonders if it was vacated during a particularly snowy evening, and whether its cargo was ever delivered.
Though only 25 miles from Chikuma, Kakeyu onsen in Ueda requires an hour and ten minutes by car thanks to winding mountain roads. After such a drive, a stop at a store selling steamed buns, gyoza, and local baked delicacies sounds pretty damn good.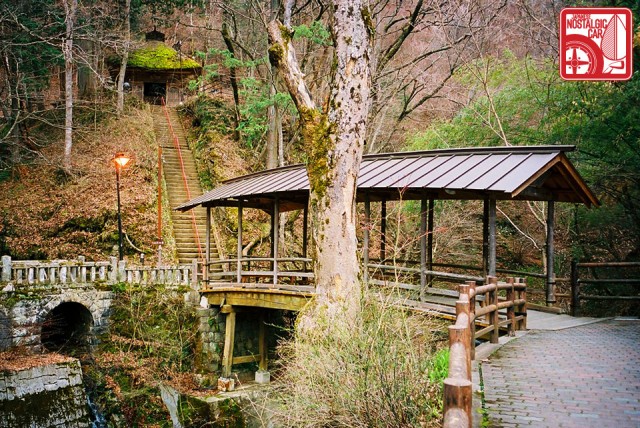 Our weekend spent in late April found streams replenished by melted snows. Crossing the Uchimura River was exactly the type of unbearably quaint covered bridge leading to a hillside shrine that would've given Akira Kurosawa's set designer convulsions of glee.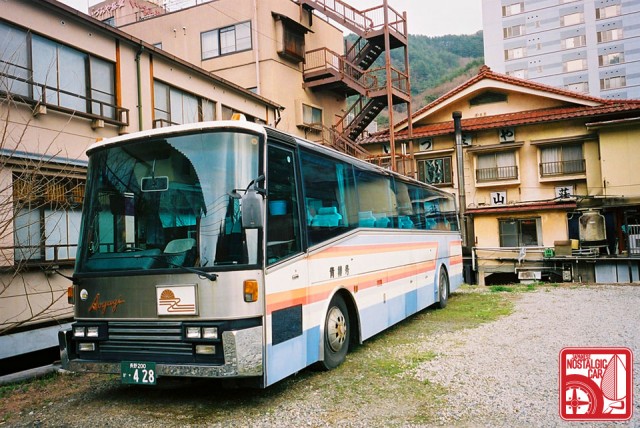 Japanese Nostalgic Bus! According to a certain bus maniac it's a Fuji Heavy Industries Type 15 R3 coach. Built between 1980 and 1989, its jutting dekotora-esque chin and square lights signify the era. Its original operator was Yachimata Kanko in Chiba, but it somehow found its way to a new route and now wears a Nagano license plate. Power comes from either a Hino or Mitsubishi Fuso unit as FHI only built the bodies, but this wouldn't be the only nostalgic Subaru we saw on our journey.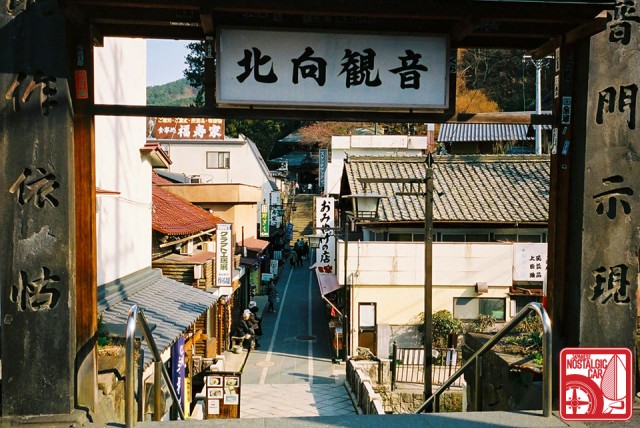 Ten miles from Kakeyu lies another Ueda-city onsen that takes about 40 minutes travel time on twisty mountain byways. The spas at Bessho have been rejuvenating visitors for 1,200 years.
We didn't realize it at the time, but later research revealed that Ueda was the setting for the 2009 hit anime Summer Wars, which has little to do with cars but nevertheless featured stunningly realistic depictions of an FD Mazda RX-7 and a Daihatsu Hijet exactly like the one abdicated a few photos above.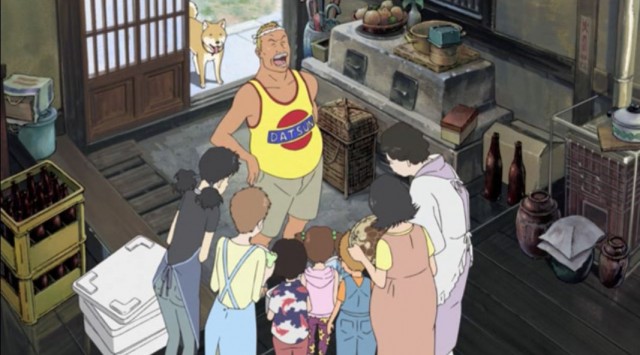 A jovial fisherman character had a habit of wearing vintage Datsun and Yamaha tank tops, though sadly no such vehicles appeared.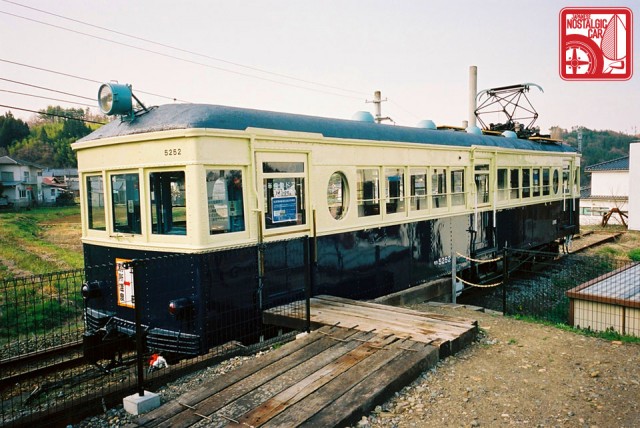 In fact, director Mamoru Hosada's renderings were accurate down to the smallest detail, like the marumado (round window) train of the Bessho Line that appears in the film for only a few seconds. Summer Wars' official website lists several of the real life locations that were used in the film, which have since become tourist attractions.
On the way back we sidetracked once again onto small road, where this highly effective circle sign warns of the impending curve ahead.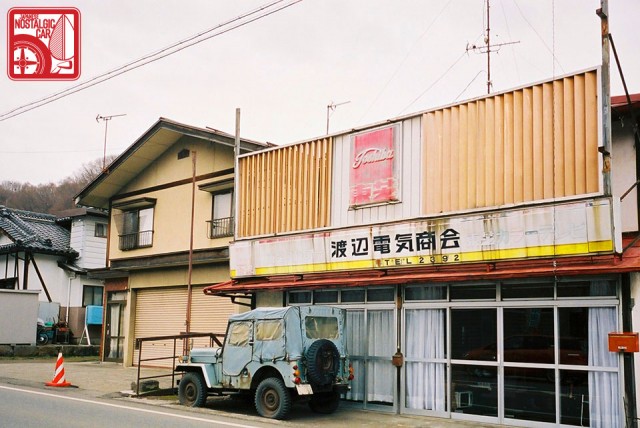 We passed another seemingly forsaken vehicle, a Mitsubishi J3 jeep, built under a Willys license after World War II, standing guard at an old school Toshiba electronics shop.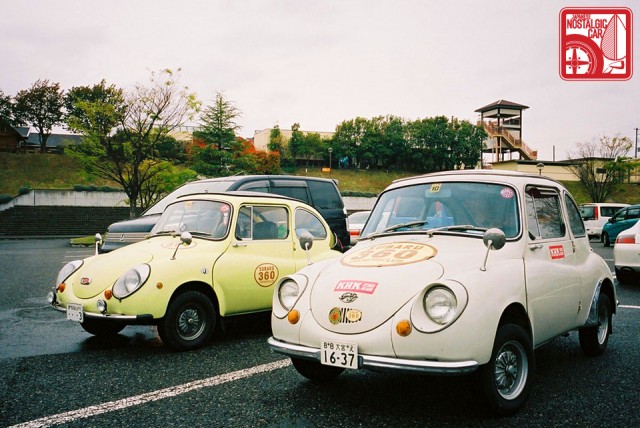 Taking the more circuitous Chuo Expressway back to Tokyo, we paused for sustenance at the Futaba Service Area and discovered a pair of vintage Subaru out for a weekend drive.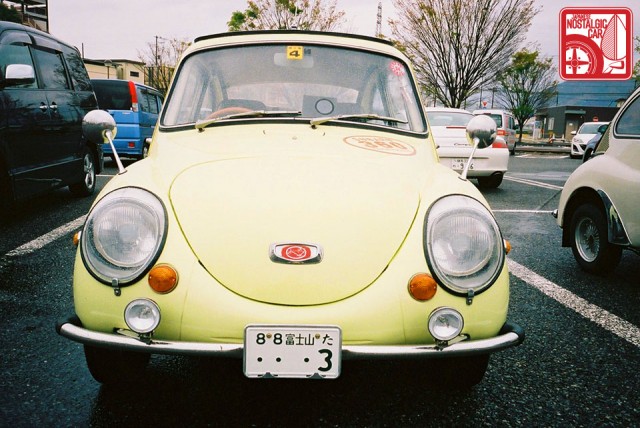 How can you not love this face? It's the complete opposite of the Fuji Heavy bus we saw in Kakeyu, but the Subaru 360 is the O.G. kei car. The Subie emblem at one time had a red background rather than the modern blue.
Driving a two-stroke two-cylinder offering no more than 36PS on a high-speed expressway like the Chuo must be a hairy proposition. Both cars wore decals identifying them as part of the Subaru 360 Owners' Club.
Further internet stalking revealed that the club regularly takes their 50-year-old kei cars cruising — the yellow one was displayed at this year's New Year Meeting, and the tan one toured Shizuoka Prefecture last year. We wonder if they're friends with Tamura-san.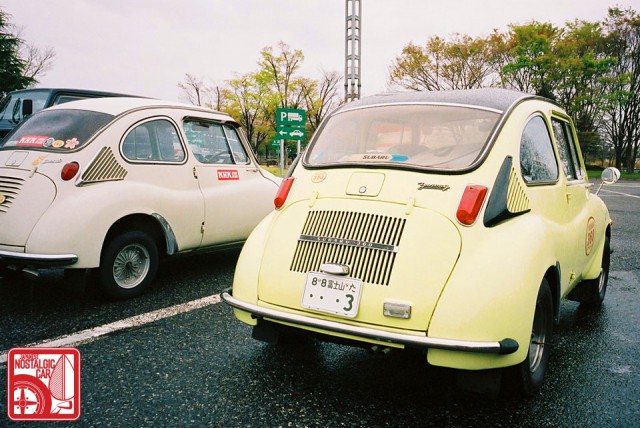 Subaru manufactured the 360 largely unchanged for a period of 12 years. That seems like a lot of time, and when you consider the rapid growth of Japan's auto industry from 1958 to 1970 — spanning the R30 Toyopet Crown to the 2000GT to the Fairlady Z432 — it's pretty remarkable that this car soldiered on throughout.
Visually, taillights and and engine covers distinguish the older (round lights, horizontal louvers) from the newer (long lights, split vents). The yellow model appears to be a "Young" version, it's double-bubble black roof shaped for surfboard carrying duties.
Inside the Young, a tachometer and Nardi steering wheel reveals its sporting intentions. GPS, digital clock and CD player not standard.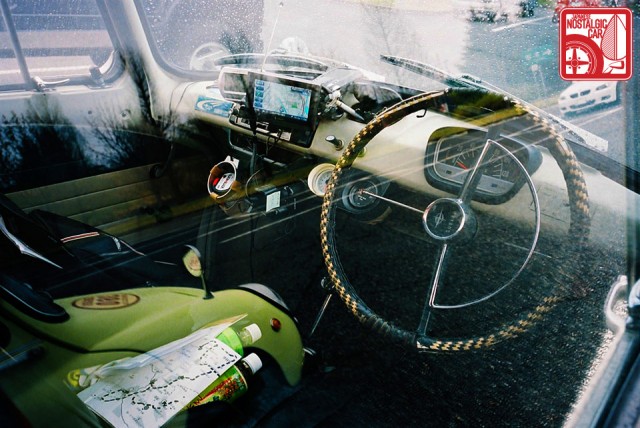 The tan car's old school steering wheel looks like an old timey sailor's navigation tool. The woven cover is probably not original but is charmingly retro all the same.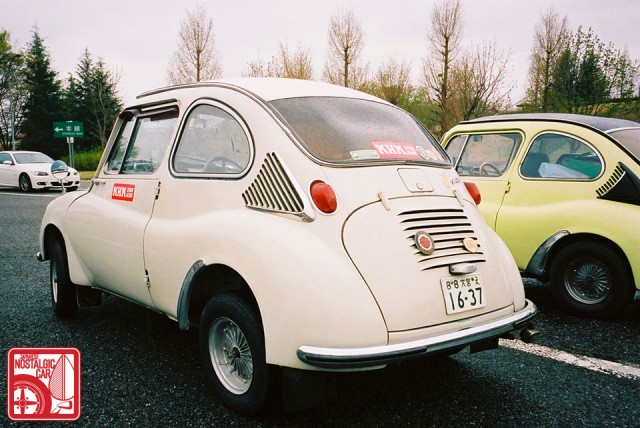 These may not be fire-breathing hakosuka GT-Rs or stately Crowns, but just the knowledge that these 360s were still truckin' in the wilds of Nihon brought smiles to our faces as we made the rest of the trek back to Tokyo.
Photos by Skorj, JNC's man in Japan. You can see more of his work at Filmwasters.