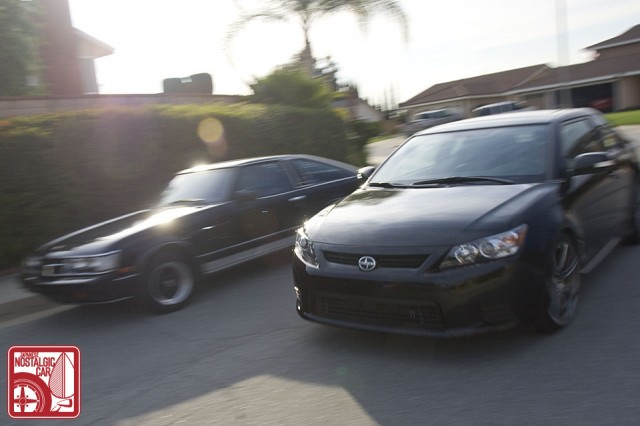 Recently, we found ourselves behind the wheel of a jet black 2011 Scion tC. Why are we telling you this? Because the tC is the latest vehicle to emerge from Calty Design Research in Newport Beach, California, the first US design center ever set up by Japanese automaker. Toyota had invited us on a tour of the birthplace of many of its most famous models, from the original Celica Supra to the all-new tC.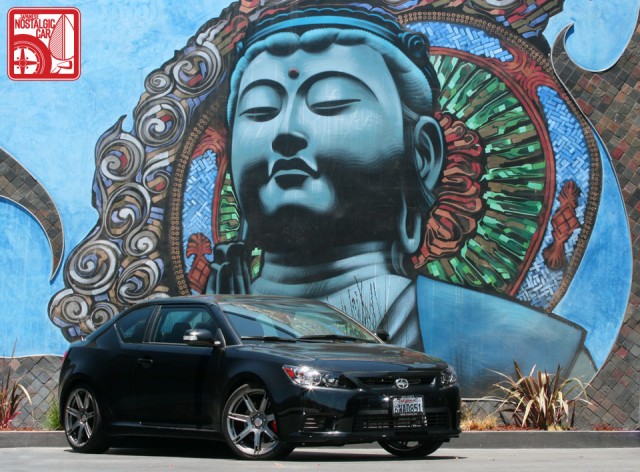 Genchi-genbutsu. Go to the source. That's the philosophy which inspired Toyota to establish Calty in southern California on October 2, 1973. The US was their fastest growing market, and Toyota wanted to know what pleased American palates. SoCal was chosen, not just for its status as America's car culture capital, but because it's a leader in art, fashion and entertainment as well.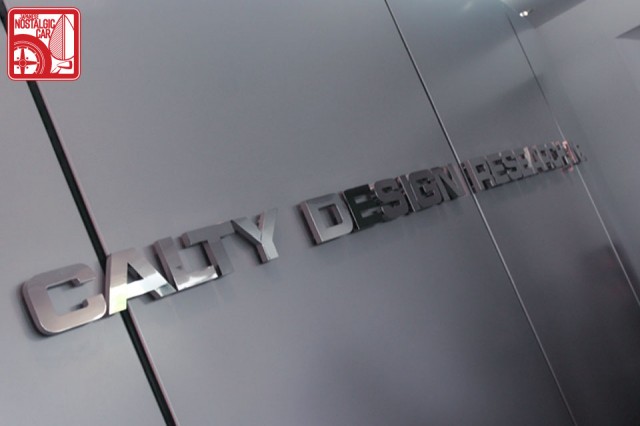 In fact, Toyota was the first automaker to establish a design center in SoCal. Since then every automaker, whether they're headquartered in Deutschland or Detroit, has followed suit.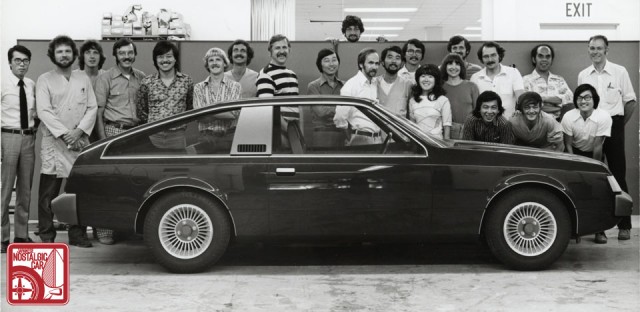 The 1978 Toyota Celica and Celica Supra were the first production cars designed at Calty, and this was the team who created it. Behold those glorious 70s porn-staches! Current Calty head honcho Kevin Hunter told us that in the early days, working there felt more like an artists' colony than a car company. Toyota gave designers a lot of freedom to experiment with various styles and techniques.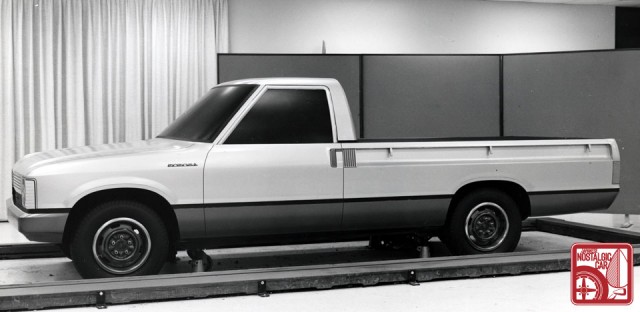 Those free-flowing experiments led to some of most recognizable cars in the Toyota lineup — the gorgeous first-gen Lexus SC, sleek '89 Celica, and the coolest minivan of all time, the Previa. The above is an archival photo of a clay model depicting the immortal '79 Hilux.
Calty has also designed some intriguing Toyota concept cars, like the 1985 FXV-II (pictured above), the stunning FT-HS, Scion Hako (it's not what you think, Skyline fans), and the Scion Fuse that begat the 2011 tC.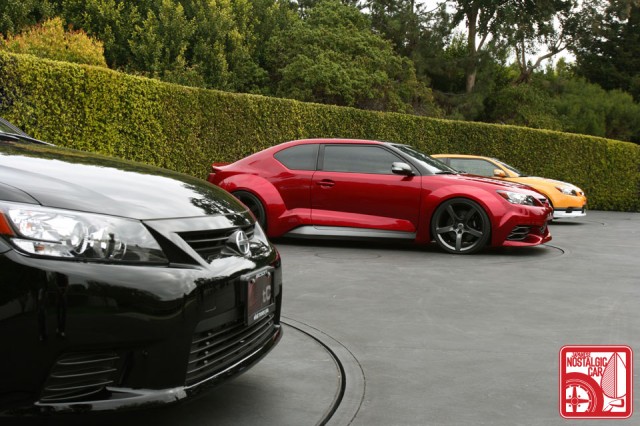 The second-generation tC is the latest design to come out of Calty, and was proudly displayed in one of two courtyards. Designers need to view the vehicles in natural light, and giant turntables help them do so from varying angles. The yellow car has been tuned by Scion Racing, and the "Blood Shot Red" tC Concept was built by Five Axis for the 2010 NY Auto Show.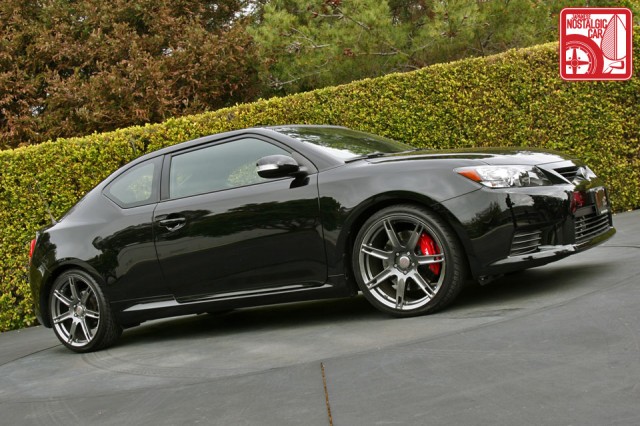 The 2011 tC that you can buy actually has the same height, length and wheelbase as the outgoing model. Only the width and track were increased, by about an inch and a half each, for better handling. Though every body panel is new, the design is evolutionary rather than revolutionary, and that's totally cool by us. In this day and age of model bloat and disparate design, that's downright refreshing.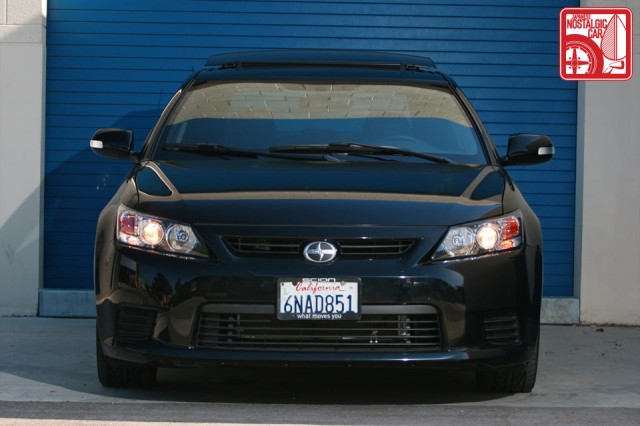 Instead of making it bigger, Toyota gave it larger brakes, an additional gear for six speeds, and a new 180hp inline-four. Dare we say it? This is how car design should be done, and it's not done often enough.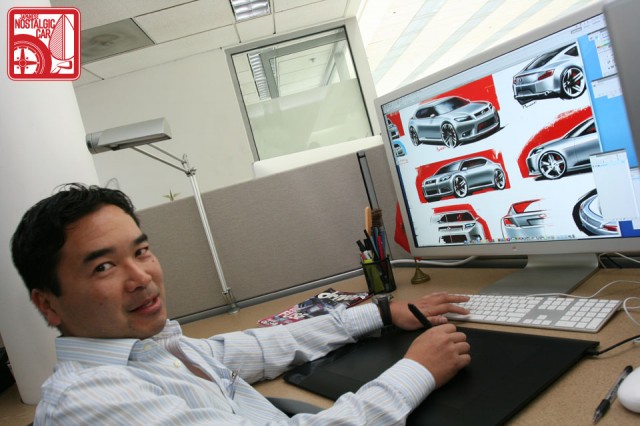 Bob Mochizuki is the talented designer responsible for the tC. He has what has to be one of the best jobs on Earth. He can also can whip up a concept sketch with lightning speed on a Wacom tablet.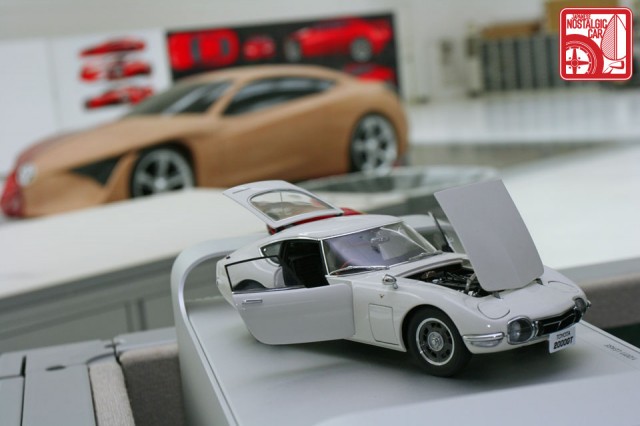 On another designer's desk, we were glad to spot a model Toyota 2000GT serving as inspiration. Oh, and that huge clay model behind it? It looks like a big, bad rear-wheel-drive coupe. A new Toyota sports car concept, perhaps?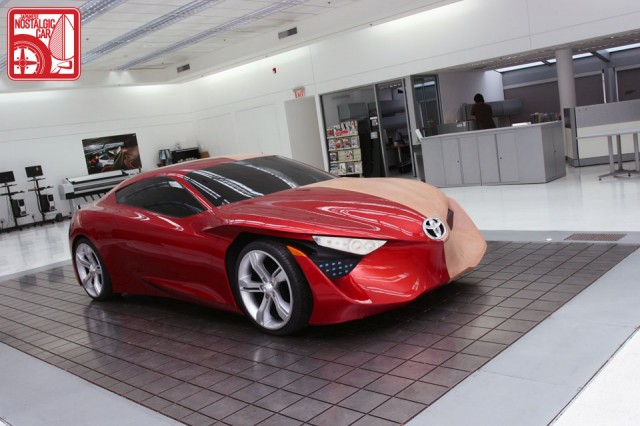 All the designers at Toyota are all passionate car nuts deep down inside, and dream of creating cars like this. Alas, Toyota assured us it was only a clay modeling exercise and not indicative of any future model. It's a shame, because this model looked positively stunning in person.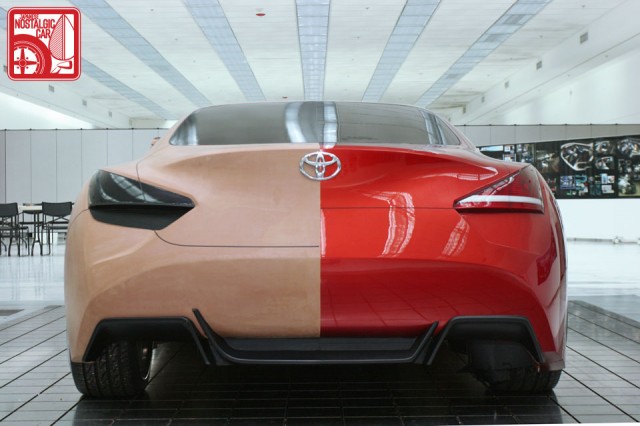 This is neither a mistake nor a photoshopped image. Sometimes two sides of the same model are used to test slightly different designs.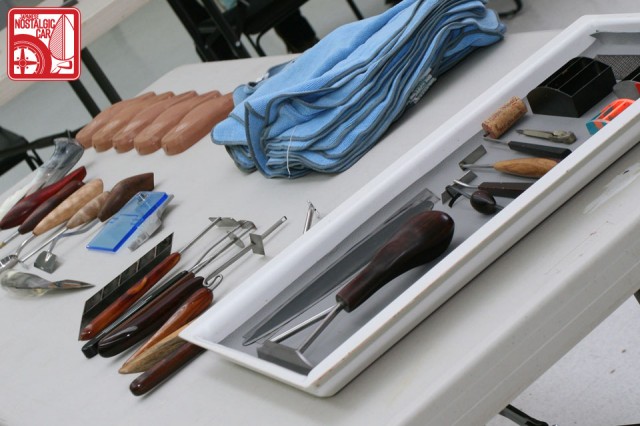 Here are the tools of the clay modeler's trade. Each one differs ever so slightly, ideally suited to shape a specific curve. To demonstrate their usage, Calty foolishly let us wield them against a lump of clay.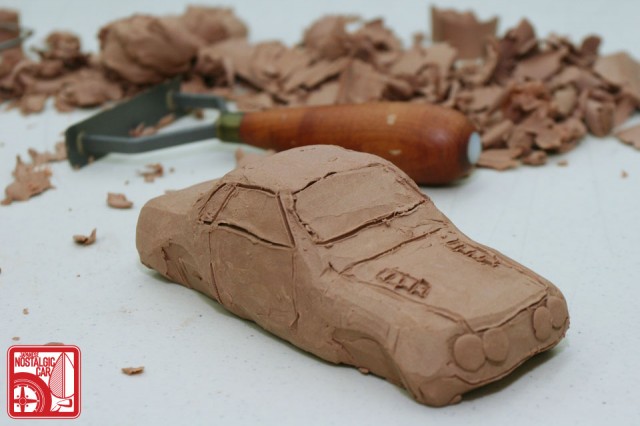 Despite 20 minutes of coaching, all we could muster was this sad looking Celica. Hey, it's a lot harder than it looks. We were advised to stick to blogging.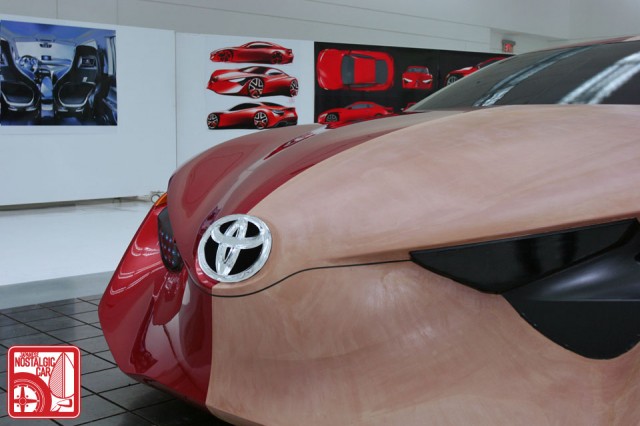 Fortunately, the pros are able to form truly exquisite shapes. Matching the three-dimensional model to two-dimensional concept sketches is no easy task either.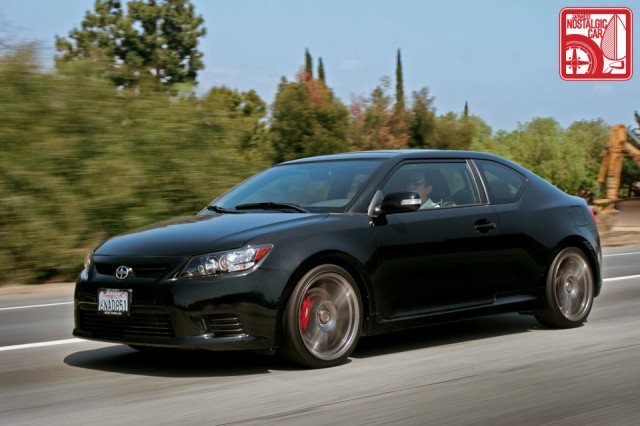 When it came time to take a spin in Calty's latest creation, we were happy to jump in. The good news is that driving the 2011 tC is much easier than modeling one out of clay. Since JNC's SoCal stable consists primarily of a shudder-happy lowered '86 Cressida wagon and a stiffer-than-oak '72 240Z, the tC felt like a luxury car in comparison.
For a car that starts around $18,000, the interior was quite inviting, especially its hip-hugging seats. The 6-speed was so soft and creamy that our Cressida's clutch pedal felt like a diving board in comparison. We weren't complaining about having ice cold a/c either.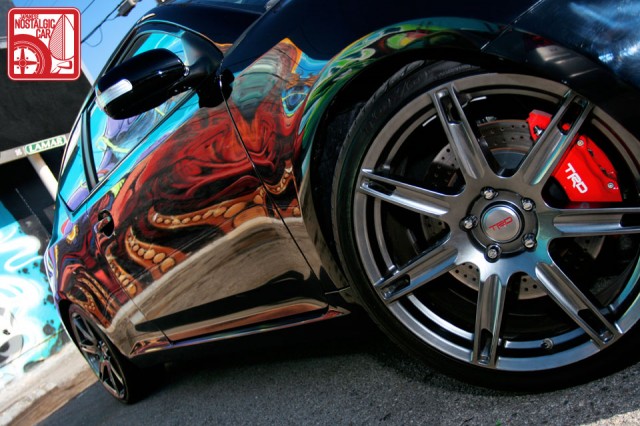 he tC has a deep and throaty exhaust note that finally makes an inline-four sound manly. Its big brakes feel firm and inspire a lot of confidence when bringing the car to a stop. Our only gripe was that it suffers the visibility problems all modern cars seem to have. We felt a bit claustrophobic inside and turned into timid lane changers.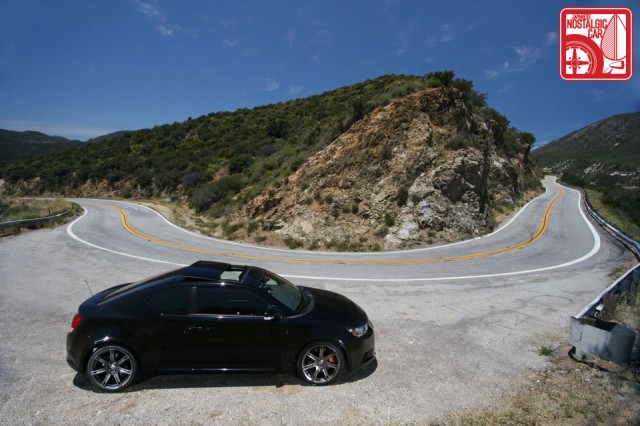 Though wheel gap is minimal and sidewall nearly nonexistent with optional TRD wheels, the ride is surprisingly gentle. Debt-ridden SoCal is home to some of the worst suspension busting roads in the nation, but this thing had no problem absorbing bumps that would rattle our nostalgics to the core.
The tC made an excellent daily driver for touring around SoCal. In taking in the environment that inspires Calty's stylists, we gained an appreciation for just how much work goes into designing a single car. But what does the future entail?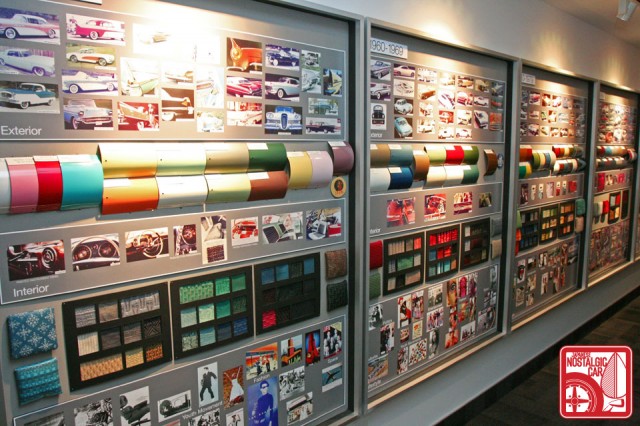 Back inside the halls of Calty, one of the things that impressed us the most was a huge wall full of colors, fabric samples, and photos. It was divided by decade, but totaled over half a century's worth of automotive history. All the designers are well aware of Toyota's past and have a deep respect for it.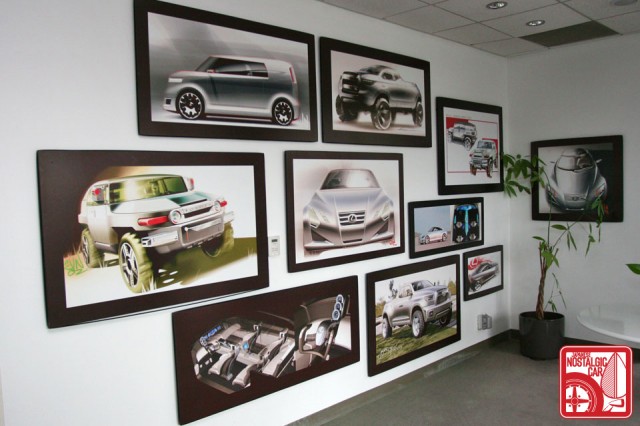 One of the best designs to come out of Calty — and one president Hunter is proudest of — is the Toyota FJ Cruiser. On this wall, sketches of it sit alongside those for the Tundra, Lexus LFC, and Scion xB.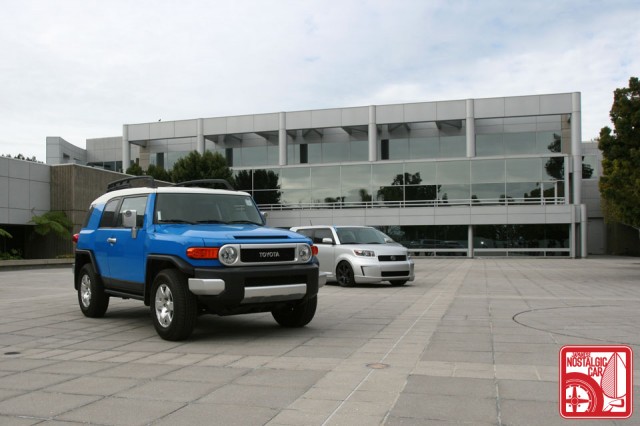 Here's the finished version in another courtyard. The team was very pleased with the fact that it stayed true to its retro design cues, inspired by the FJ40 Land Cruiser, as it went from concept to production. When we asked if a similar route could be taken with a performance car, Hunter admits that Toyota has kind of lost touch with its history, but assures us that they know exactly what they need to do.
In fact, Hunter says that with new president and racing enthusiast Akio Toyoda at the helm, the upcoming Scion FR-S will be one of the first products in Toyota's fun-to-drive comeback. And he guarantees that Toyota design is about to get a lot bolder, more exciting, and passionate.