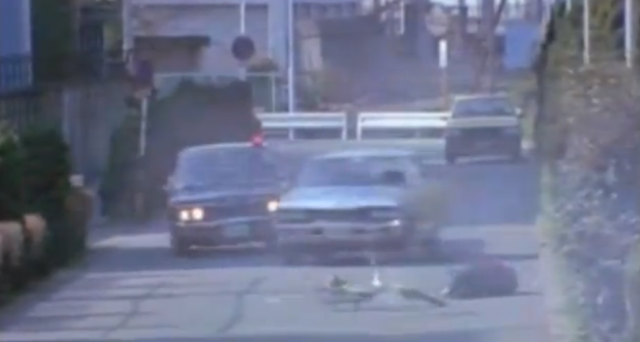 A suspect attempts to slink away just as our heros from the Western Division arrive on the scene. Too late, he's made. Nothing left to do but wheel that Cedric like it's your ticket to salvation. Oh, an plow over a dozen bicycles in the process. Just another day in Seibu Keisatsu-land. Watch the video below the fold. 

The action starts at 11:00

And continues in this clip.