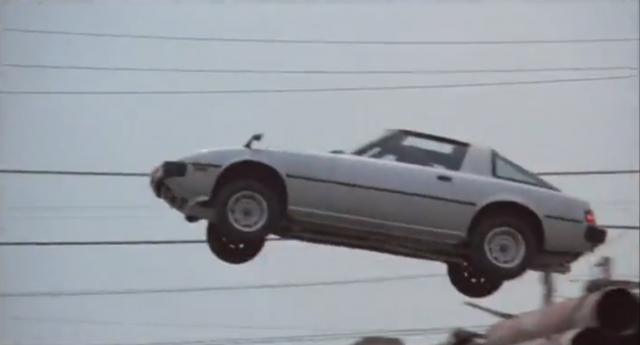 We posted about 1979's The Man Who Stole the Sun three years ago but the video has since been taken down. Besides, that one didn't include the car chase in its entirety, so here's a new one that does. In fact, the complete movie is available.
The hero is a high school science teacher that steals a wad of plutonium from the local nuclear powerplant and goes on a terrorism spree. Of course, all is not what it seems.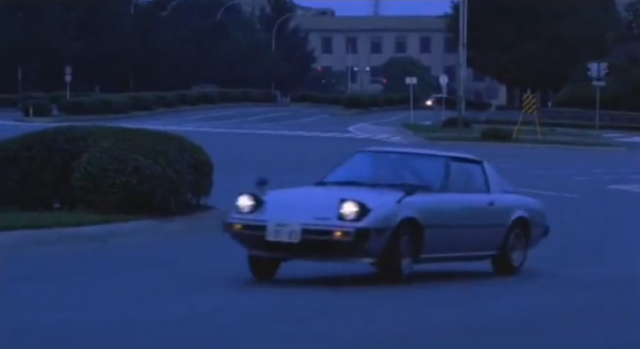 Toyo Kyogo sponsored the thrilling car chase, in which the teacher attempts a getaway in an SA22C Mazda RX-7, pursued by a detective in a Mazda Cosmo AP. They're followed by a flotilla of patrol cars made up of Nissan Cedrics of the 230 and 330 variety, as well as a kujira Toyota Crown. There's also a somewhat unaccountable kamikaze 510 Bluebird. Sadly, all are destroyed in the tragic denouement.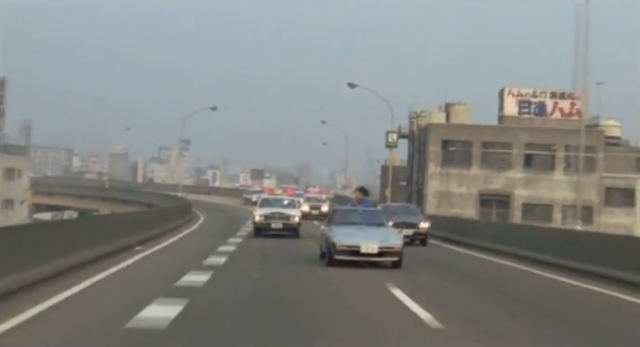 Watch the chase below. The action starts at 4:20 in clip 13 and continues in clip 14. Or you can watch the whole movie starting from the beginning.