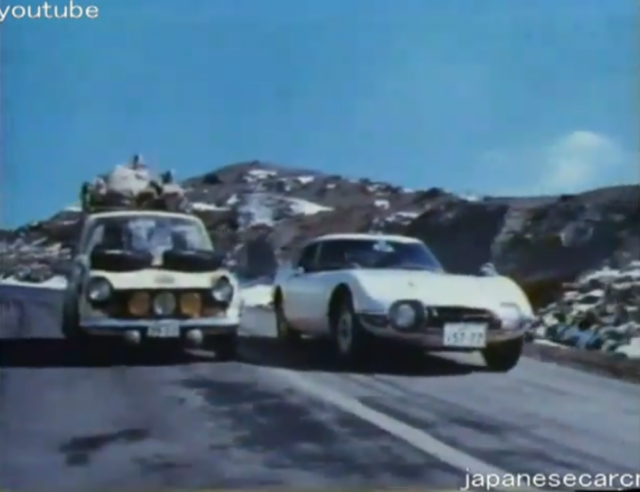 Check out this commercial for Pentax Cameras, which has many things making it awesome. Let's see:
chick is cute
drives a mod looking rally-modified Honda N360
Toyota 2000GT

Mazda Cosmo Sports
Nissan Fairlady Z
Toyota S40 Crown police car
vintage footage of 1960s Japan
…WIN all around. Watch the advert on youtube.
Screenshots after the jump.