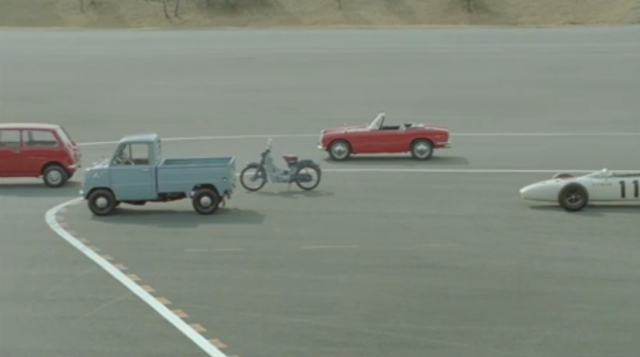 Remember in the 80s and 90s when Honda could do no wrong? Compare those steallar lineups to the current one and even the most die hard Honda head is asking himself, "What in Soichiro's name is going on?" Honda Japan's latest commercial could explain. 
The ad, titled "We will not be Beaten," trots out Honda's landmark vehicles for a life-sized timeline. But as the camera progresses from 1965 RA272 to 1991 Beat, the narrator rallies a cry of "Let's surpass the old Honda!" as the new NSX concept leaves the past behind. Perhaps something was lost in translation, but isn't the old Honda what made the company?
Although Soichiro died in 1991, Hondas continued a tradition of dynamism and superb engineering throughout the decade. That's because the lead time for something like a car is at minimum three years, and Old Man Honda's competitive spirit was still around to scare the minions straight for the next six. But now, 20 years after his passing, if the company really has as much disregard for its past as this commercial seems to imply then Soichiro must be spinning in his grave faster than an S800 at redline.
[Honda]