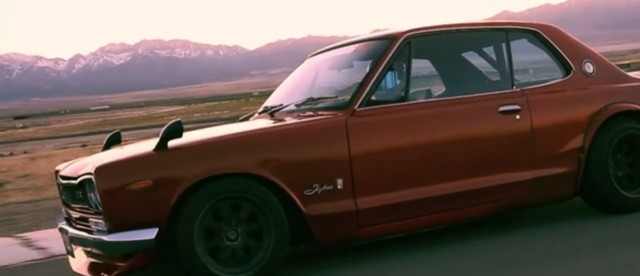 What's more stirring, the sight of a crimson hakosuka in motion or the heartfelt love of a car nut for his dream machine? Two new Depth of Speed videos follow the same red KGC10 Nissan Skyline, first as JDM Legends wrings it out at Utah's scenic Miller Motorsports Park, and then after it's found a new owner who teaches transportation design at the prestigious Art Center College of Design.
On a side note, as one of the top automotive design schools in the world, Art Center students are largely responsible for what you see on the road. When someone who holds the hako in such high regard teaches those students, it can only mean good things.
Eric Bauer will be taking his Skyline to the Historic Japanese Car Gathering on July 1 and JNC will be there as well. Please come by and say hello if you're in the Bay Area.