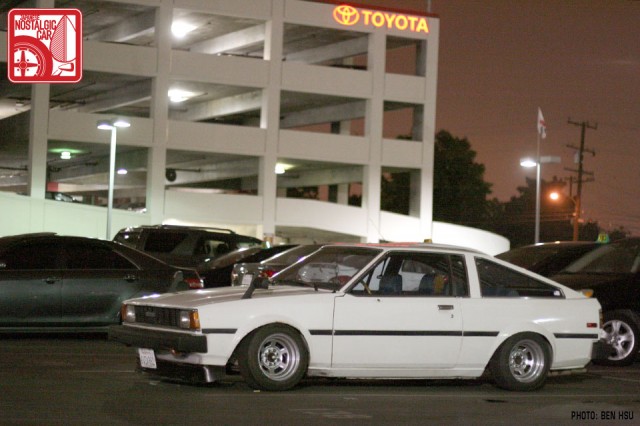 In Part 01 of our coverage from last weekend's SoCal car scene we watched the opening round of the 2013 Formula D season. After the smoke settled in Long Beach everyone booked it across the southland to El Monte for some grassroots Toyota love at AE86 Nights.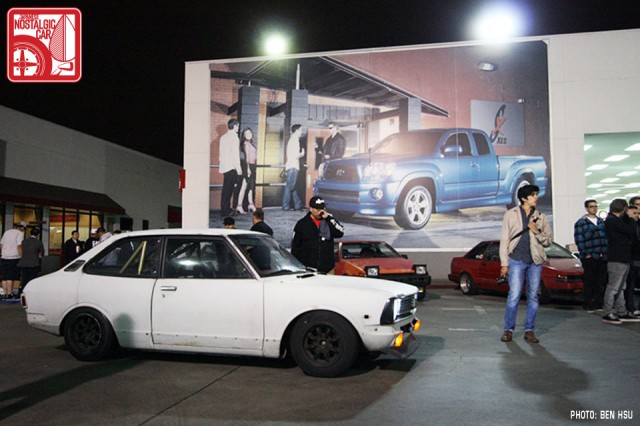 It was the sixth anniversary of SoCal's big hachiroku gathering, and like last year (click for coverage of the 5th AE86 Nights), swarms of the OG drift machines and their brethren  descended on the venue.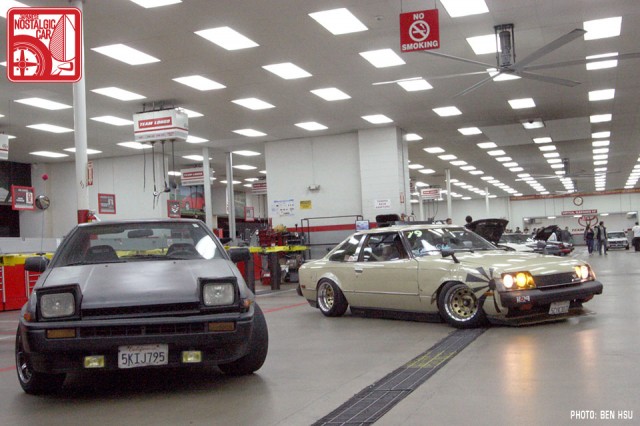 Longo Toyota/Lexus/Scion is one of the biggest ToMoCo dealers in the US, if not the world. As host to the meet, they kept their immaculate service bays, complete with rows upon rows of Snap-On toolboxes, open after hours.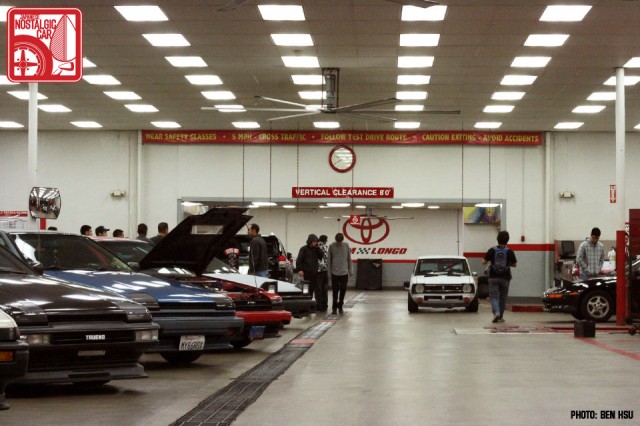 Ironically, it was probably the first time in many years that most of these Toyotas have seen the inside of an official dealer service center. They had all the telltale signs of being lovingly worked on by their owners in their own garages.
We ran into our old friend Dennis David and his uber-clean, stock bodied zenki hatch. He had just come in from yet another SoCal event that allowed you to run small displacement cars on a karting track. His car's gone through many changes from stock ride height with OEM pizza cutters to lowered with Wats. For track days, he dons Panasports with race tires.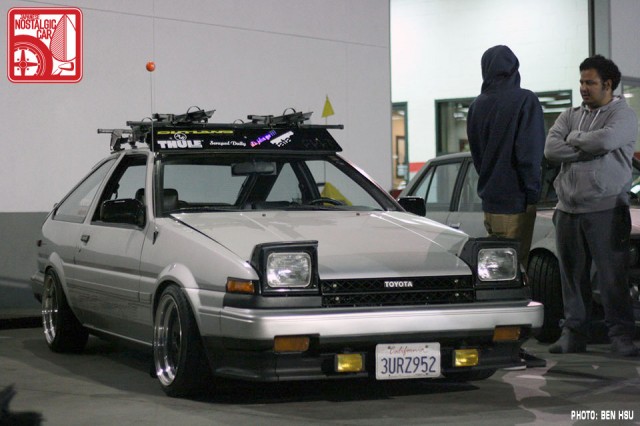 Robert Rosales' zenki hatch is also one of our favorite regulars at SoCal gatherings. We last saw them at the Nisei Week showoff during a scorching August. Yes, it has a stickered roof rack but it's okay, Robert actually uses it.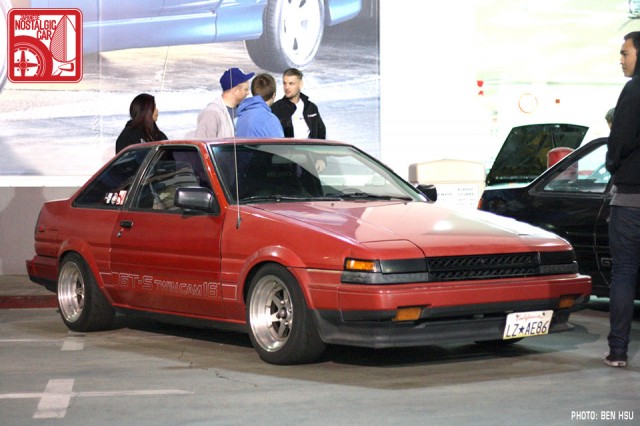 We love seeing more cars sporting the USDM front end. There is absolutely no shame in that, and in fact we kind of prefer it. One day when hachiroku are allowed on the lawn at Pebble Beach, you'll wish you hadn't chucked those bumpers!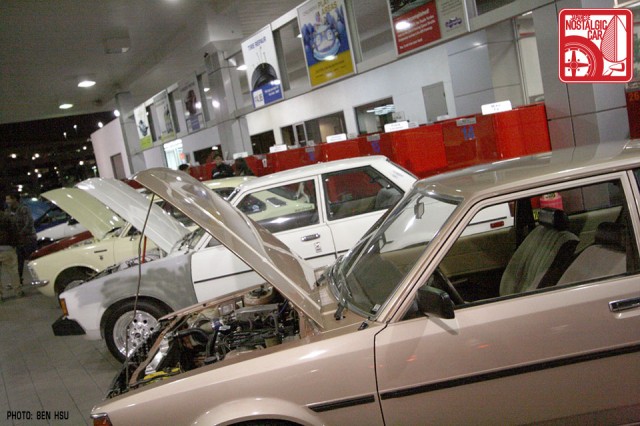 Though it was ostensibly an AE86 meet (it's right there in the name), the hachiroku has really expanded and united the Toyota family.  There were just as many non AE86s as there were AE86s and not only was it totally normal, it was expected.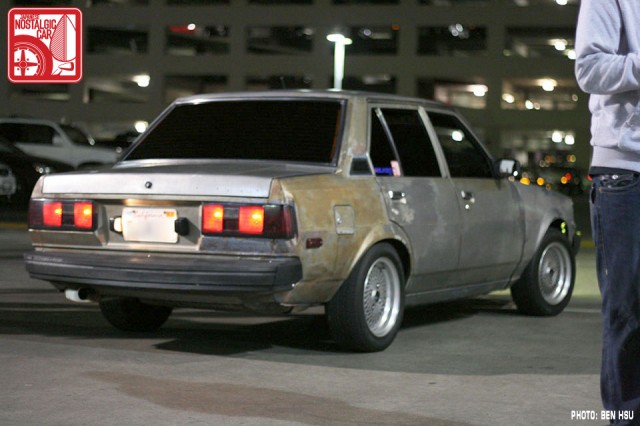 There are no defined rules for what's cool enough to be considered part of the extended AE86 family. The previous generation Corolla is an obvious choice, and there were plenty of E70s representing.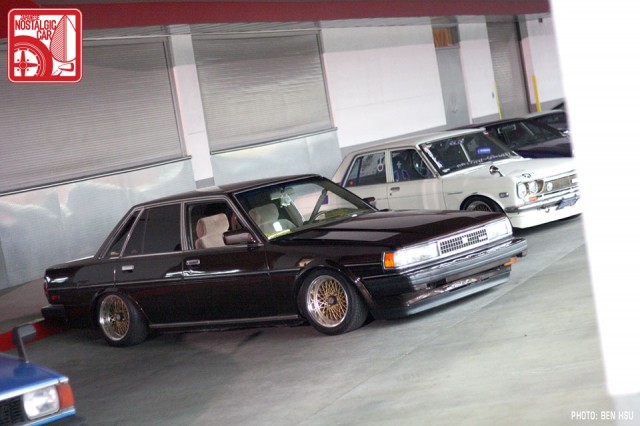 On the other end of the spectrum are Cressidas, particularly the MX73 generation, of which this brown box was a prime example. Note the exceedingly fantastic light-up dekortora shifter.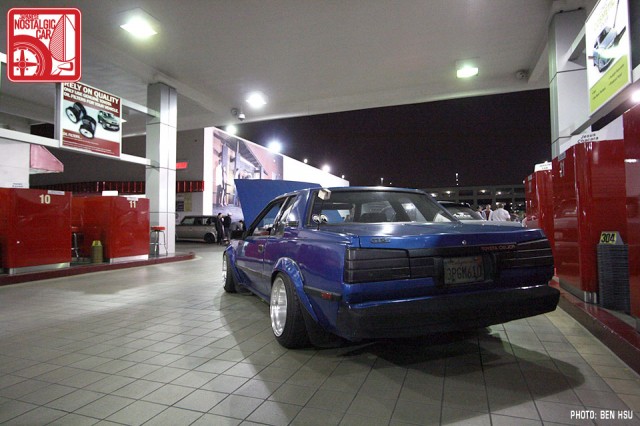 The rule of thumb seems to be that any RWD Toyotas made in the 80s, such as Jesse Ortiz's A60 Celica, are welcome with open arms.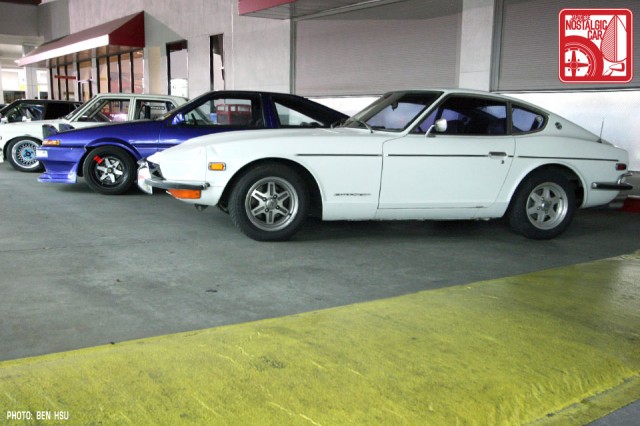 Even several Datsuns showed up. Just as we were pulling in, a B210 and 610 wagon were leaving so we didn't get to photograph them, unfortunately. We did see this 240Z that looked as if it was just recently adopted.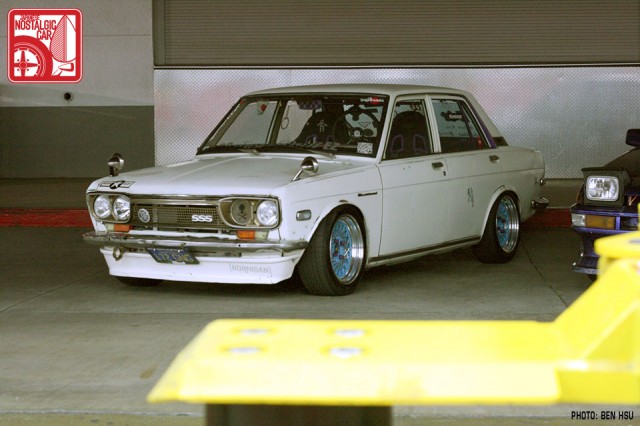 There was also a 510 sedan that had fully embraced the Japanese aesthetic lurking about.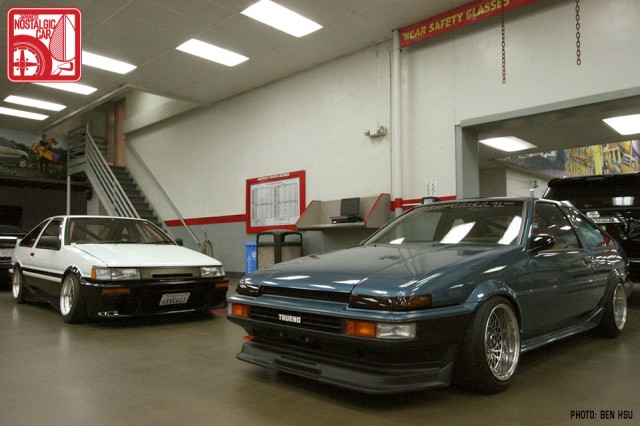 Nearby, the immaculately restored Trueno hatch of the Infinit Wheels crew and a panda Levin were two of the most flawless examples found at the meet. Part of the reason we love this event is that not all the cars have to be show quality, but we still admire the ones that are.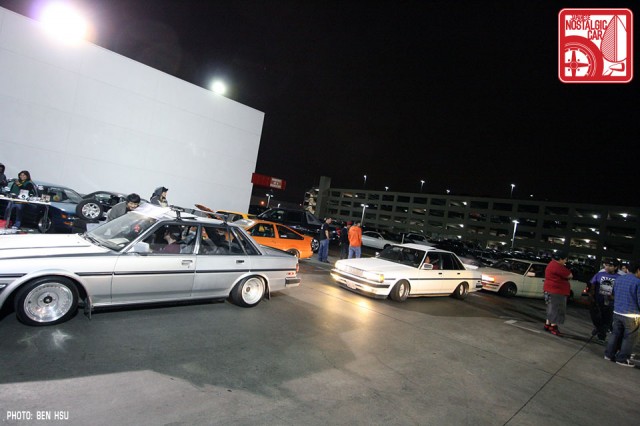 Throughout the night, cars came in and out of the Longo Lexus parking area. Sparkle Garage was rolling five Cressidas deep and it was pretty cool to see a parade of slammed MX73s moving out in unison.
The atmosphere was the closest to that of a Japanese parking area gathering one can find in the US. It came right on the tail of a huge motorsports day, and fans of old school cars came from all over to celebrate, just like in the Grand Champion days at Fuji. The mood was festive and full of camaraderie forged by love of old Yotas. Just another weekend in SoCal.
In case you missed it, check out Part 01 of our 86 weekend coverage.