Last week we saw how Norway does old school. What about their neighbors in Finland? They have a taste for originality as well, and here are some photos from their 10th Annual Japanese Car Meet.

A Datsun 260C (or 330 Cedric/Gloria) can sure looks gorgeous when it has two fewer doors and isn't a stripped down police-spec version.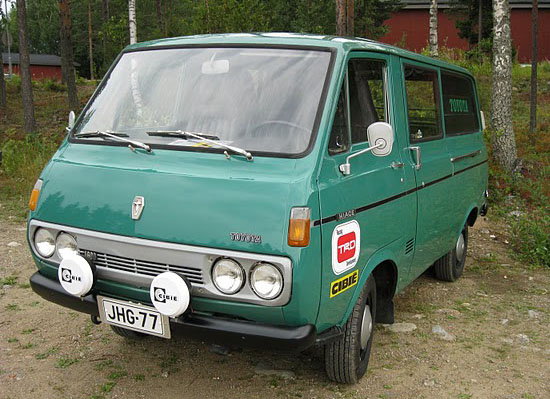 The H10 Toyota Hiace, perfect for solving mysteries with a great dane that can speak broken English.

What could this E10 Corolla be smuggling to require twin canisters poking out from the rear?

In Nissan-speak, the E10 chassis code refers to the Datsun Cherry, and a here's a four-door cherry perfectly matched in 70s orange.

A gorgeous S40 Prince Gloria from the pre-merger era. See more photos here.
Hat tip to Mikko.