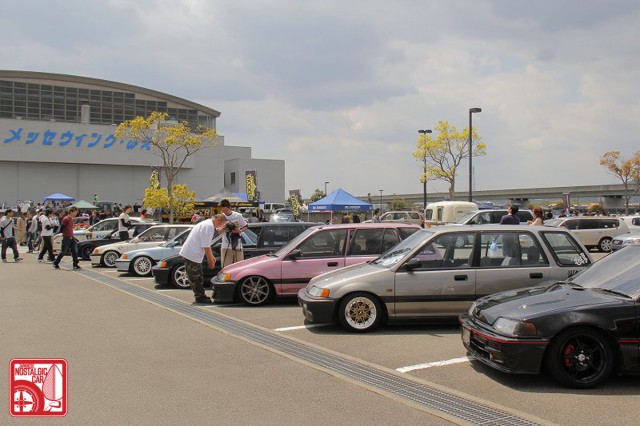 Car culture has a curious way of ping-ponging across continents. While we in the US are drool over rare JDM goodies, our counterparts in Japan long for door mirrors, amber turn signals and safety bumpers. For eight years now there's been an annual event in Japan called USDM Jam. There, Japanese enthusiasts obsess over the arcane differences on cars sold in the US market and study our customization trends.
The Honda Civic Wagon is called the Civic Shuttle at home. Interestingly, the Honda Civic is no longer even sold in Japan. The Fit has supplanted the Civic, and Honda has just released the wagon-bodied Fit Shuttle there.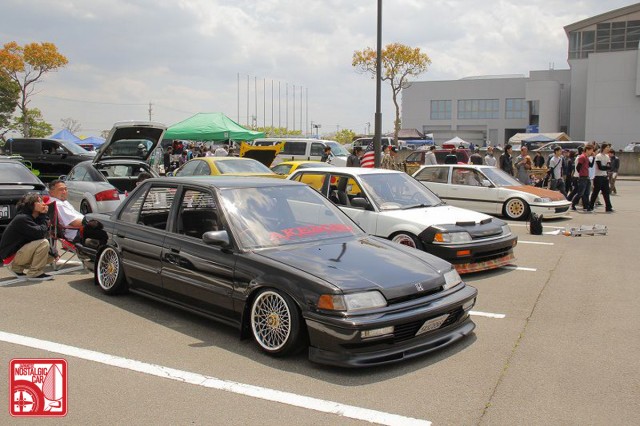 The idea at USDM Jam is to make your car look as American as possible, despite it being Japanese. That means adopting custom styles that are popular here (even though they may not have originated here) like hella flush stances, sticker-bombed chin spoilers, and purposefully rusted-out hoods.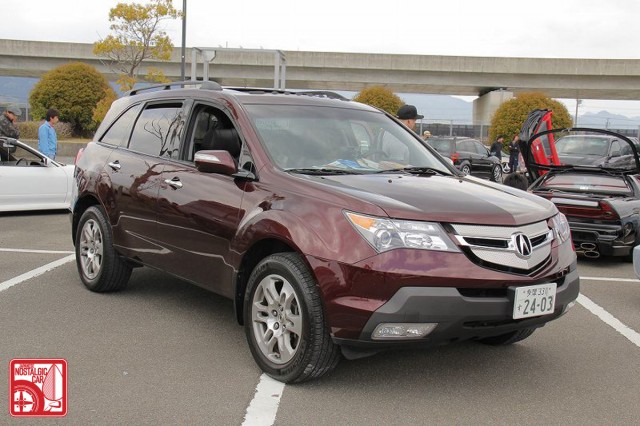 Or, you can just go whole hog and import an Acura MDX, a car that's not sold in Japan at all. Despite the US being "land of the free," it's actually a lot easier to import an American car into Japan than it is to do the reverse.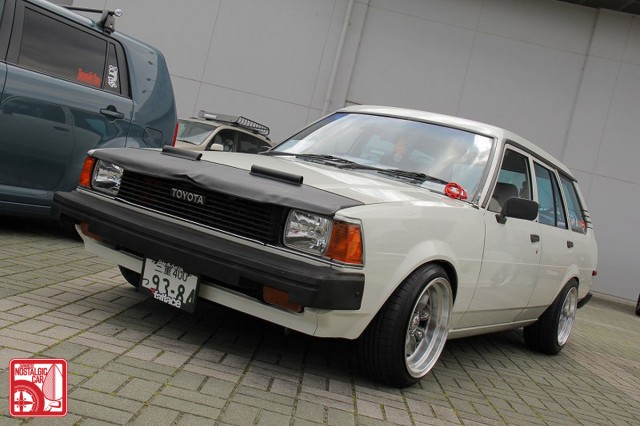 Keep in mind, these are Japanese observers interpreting the aspirations of American enthusiasts through the murky lens known as the Internet. That's how we end up with a TE72 Corolla wagon wearing amber corners, a nose bra, Fatlace license plate frame, and Rotas one size too chunky.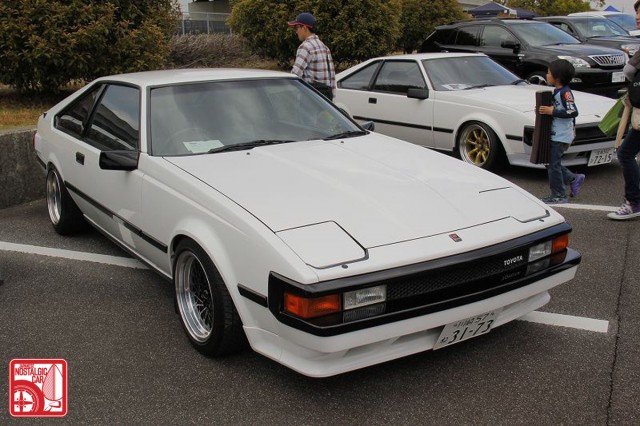 Actually we aren't quite sure what makes these A60 Supras (or Celica XXs, rather) USDM. They look low and clean and white enough to be straight up JDM. We just included this photo because these cars look damn cool.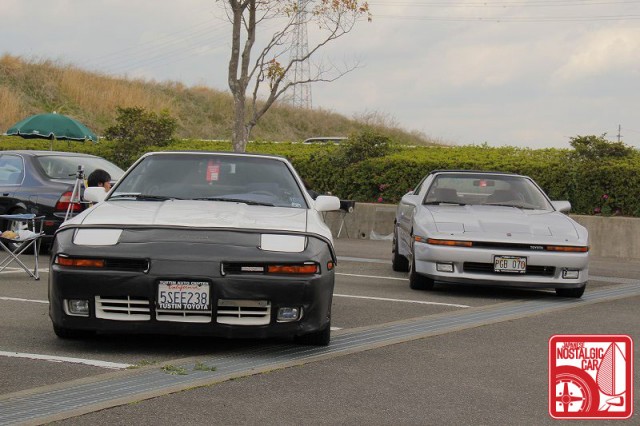 These A70 Supras, on the other hand, are actual LHD cars that have boomeranged across the Pacific. Like everyone else in the world, the Japanese dream of California and Hawaii, and a license plate from either of those two states is a prized possession there.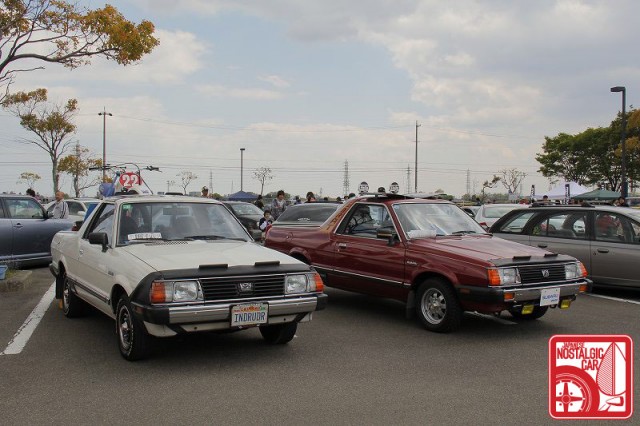 We suppose the whole notion of the Subaru BRAT is purty durned American. After all, even Ronald Reagan owned one.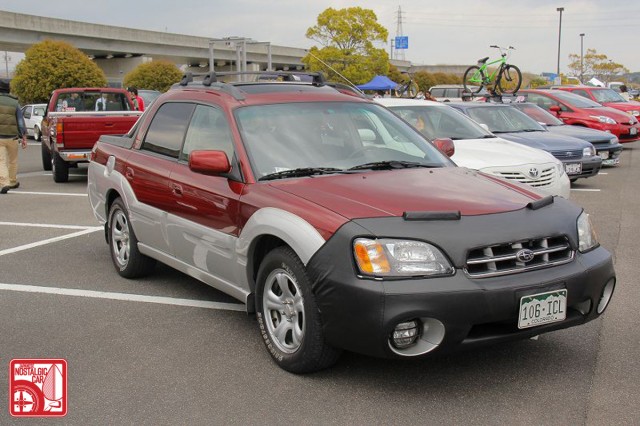 This Subaru Baja would go awesomely with the burgundy BRAT above. This owner really knows his Americana — check out the Colorado license plate! Also, bras = American for reasons unknown.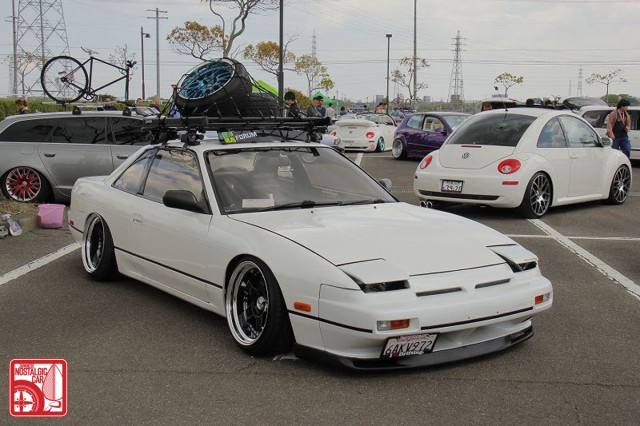 Hella flush stance is called turaichi shakotan in Japanese. Tura = face, ichi = one. One-face, meaning two surfaces become level on one plane. Here it describes the wheel lip and the fender but the term is also used in architecture.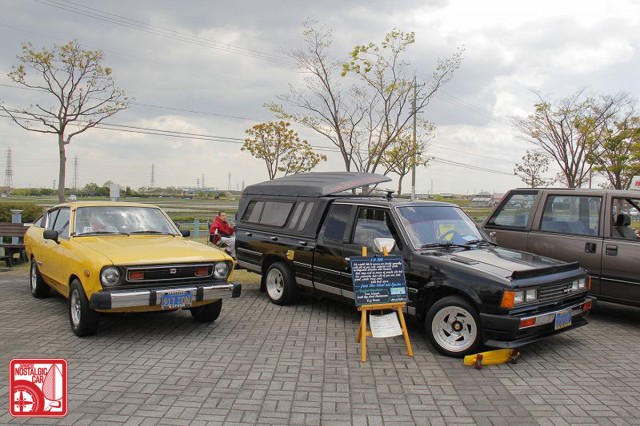 Here's a Datsun B210 and 720 King Cab, both rockin' California blue plates. As difficult as it may be for us to stomach, USDM fans dig fat safety bumpers. However, the 70s camper shell and bug deflector on the truck are touches of genius.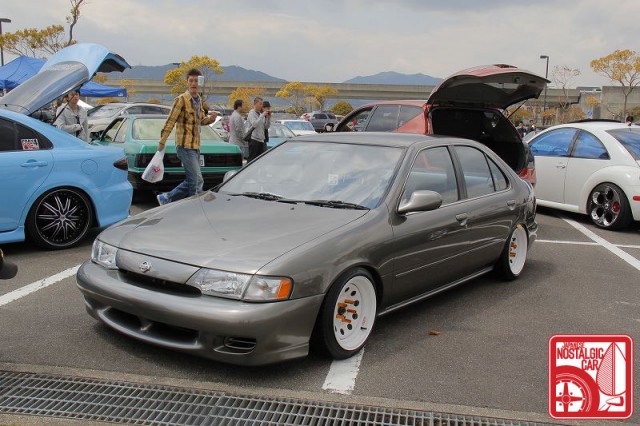 This is the coolest B14 Sentra / Nissan 200SX we've ever seen. Diamond Racing wheels have crossed over!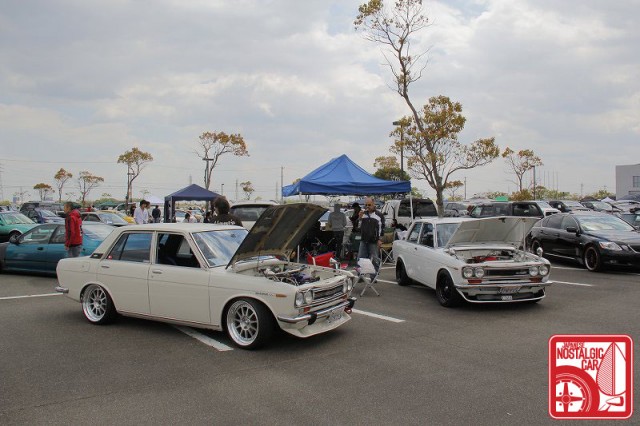 A couple of 510s that have made their way home.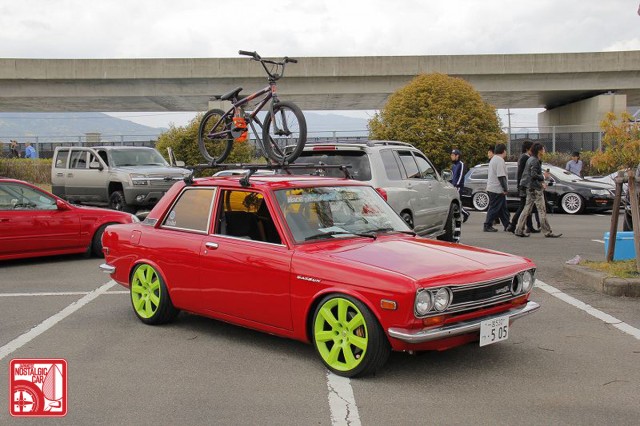 And another. The bike rack is definitely an American thing. The oversize florescent green wheels hopefully are not.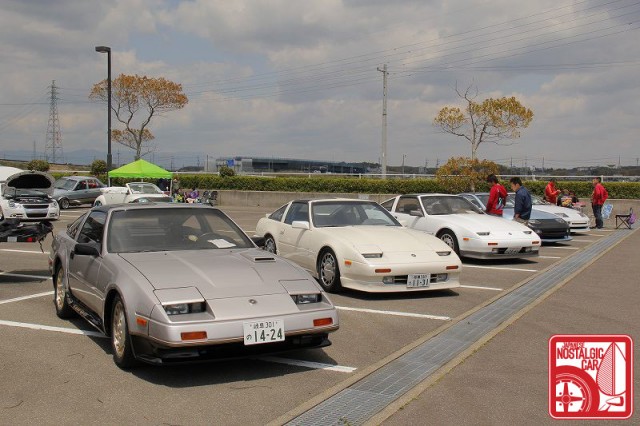 All these Z31 Nissan 300ZXs are LHD, including the rare 50th Anniversary edition one in front.
And lastly, the ultimate score for a USDM maniac — a captive import. The Chevy LUV, sold in the US in the 70s and early 80s, was actually a rebadged Isuzu pickup. But if you look closely this appears to be a RHD Isuzu converted into a LUV. Now that's dedication!