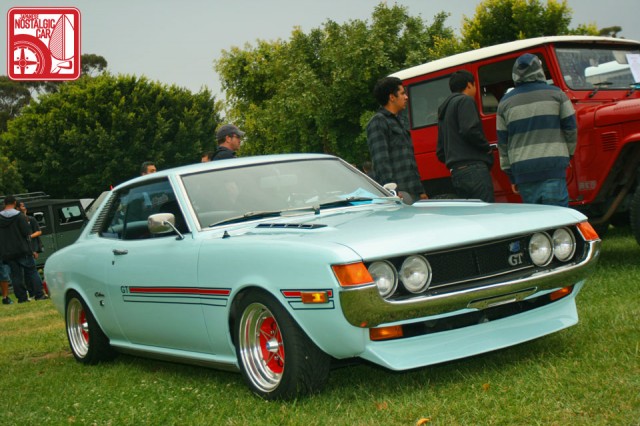 Prepare to salivate like Pavlov's dog in a pachinko parlor. Here are photos from Toyotafest 2011! The sixteenth annual gathering of the extended Toyota family took place this weekend at the Queen Mary in Long Beach, California, and that means lots and lots of Aichi steel.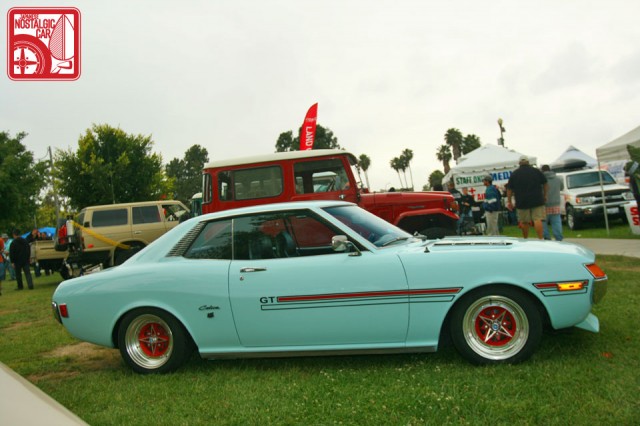 Let's just open with one of our favorite cars from the show, Kirk Hubbard's 1972 Celica. 'Tis thing is a beauty, this.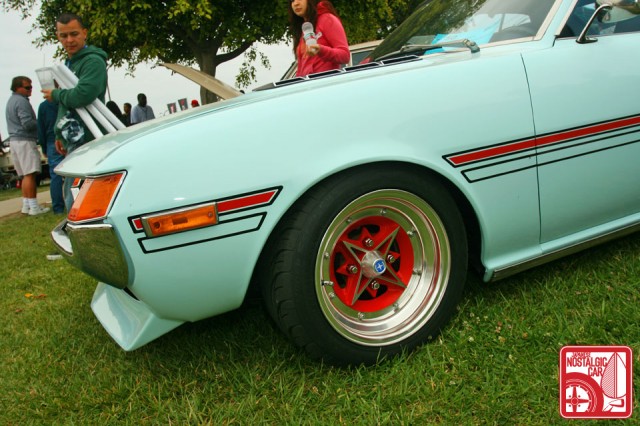 Take a close up look at those gorgeous Techno Phantoms, a perfect match with  the orangey-red GT stripe.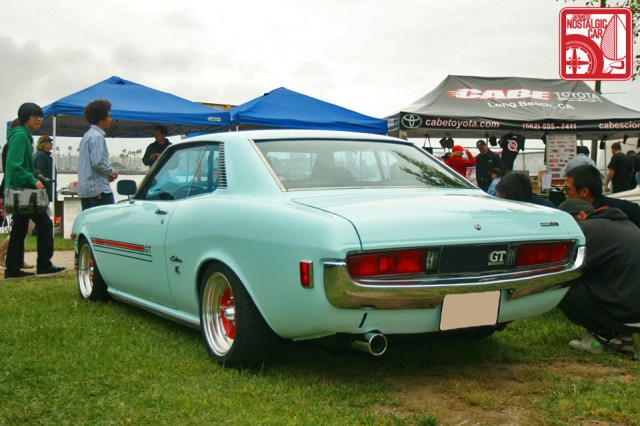 The uber rare color is a factory hue called Scandinavian Sky, a North America-only option available on 1971-72 Celicas.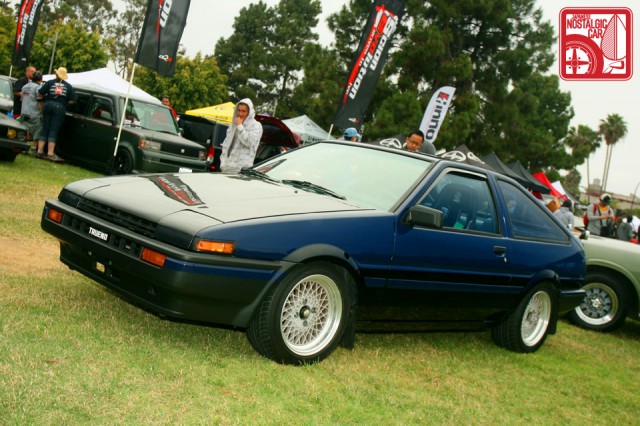 The clean hachiroku is an endangered species these days, so it's good to know unabused specimens still roam. Though two-tone dark blue and black isn't factory, the important thing is that looks like it could be.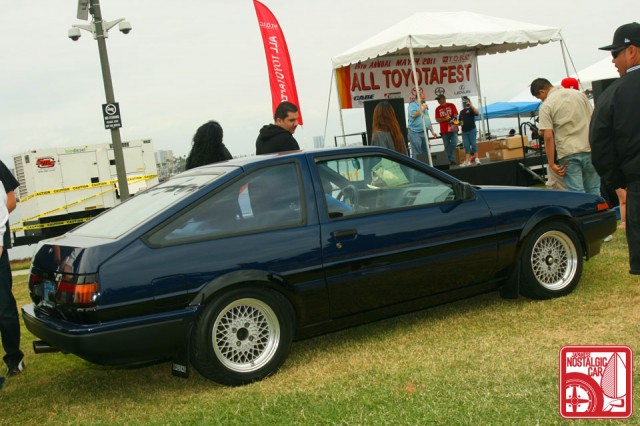 Despite some JDM bits, you can really imagine this thing rolling out of a time machine from 1985 on those SSR Reverse Meshies. But you can just as easily imagine taking it out for a spirited drive in the canyons on a cool evening 20 years from now, as kids point at it excitedly from automated transports.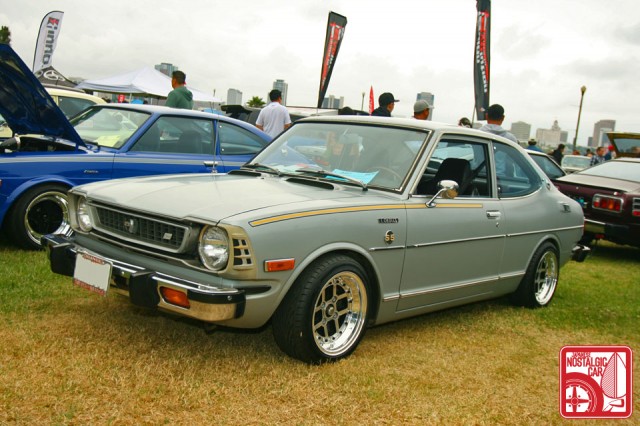 We were happy to see Carlos Hernandez Jr.'s TE27 Corolla proudly wearing its 5mph bumpers. It's in remarkable shape for being unrestored, and we hope it stays that way. It's only original once.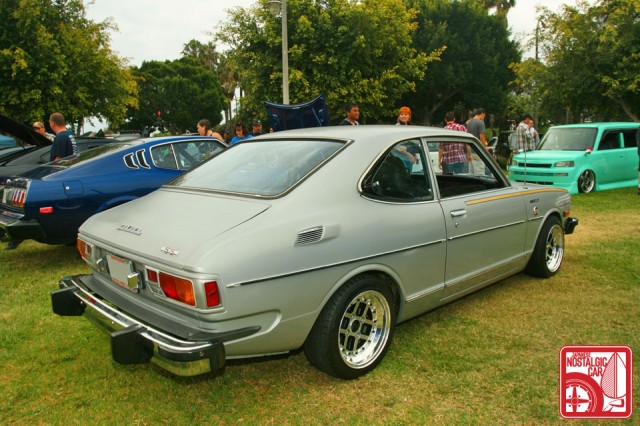 Although it's clear those chrome August Feroce wheels and its ride height aren't stock, those are easily reversible modifications and they look sharp.

This is actually a rare 5-speed 1974 S/5, a badge that was only used for one year before they changed Toyota renamed the trim level to the familiar SR5. The gold factory stripe compliments the emblem perfectly.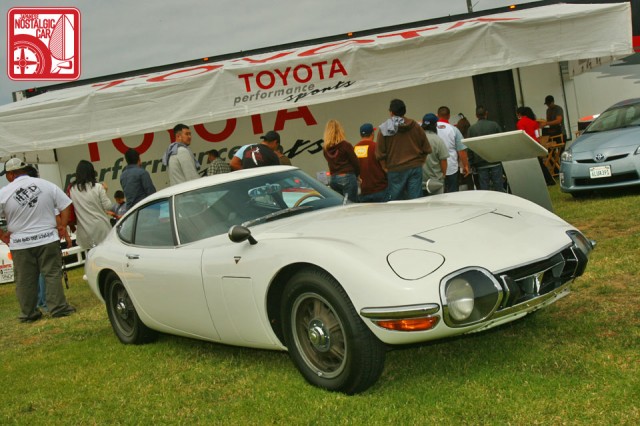 A Pegasus White 2000GT is as beautiful as it is rare. The original Japanese supercar.

Juan Torres's 1975 MS75 Crown was resplendent in avocado green with matching interior. Look closely and you will see it's an imported RHD version.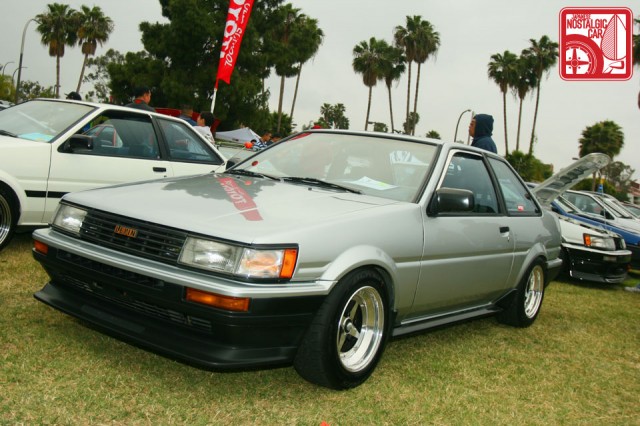 Like the blue one above, Chun Fung's Corolla is the rare AE86 that hasn't been totally abused by age or drifting. It would be tempting to go crazy with modifications while swapping that JDM Levin nose, but we're glad he kept it clean with a slight drop and Work Equip 01s.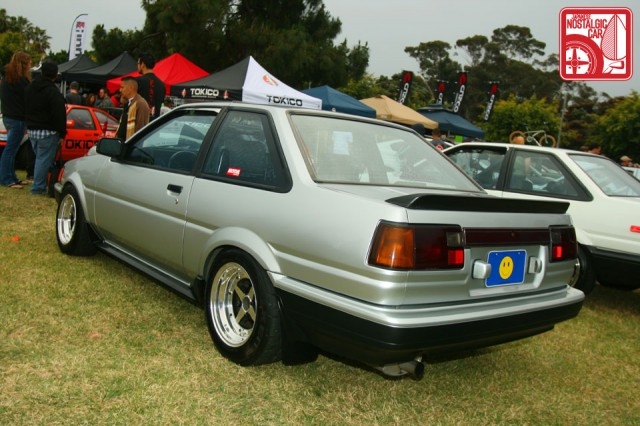 We'd be smiling too if we were driving this car.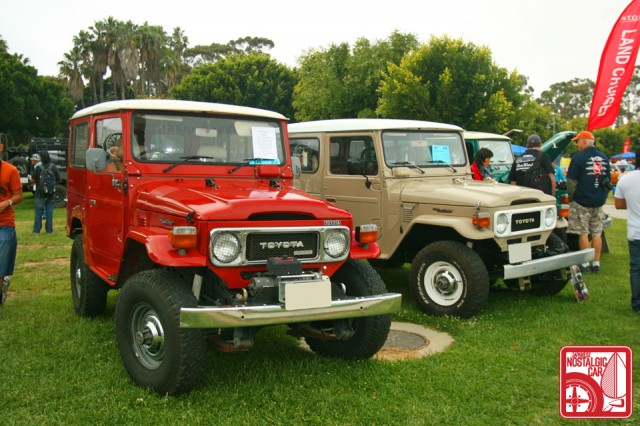 Aside from the 2000GT, the most valuable classic Toyotas are FJ40 Land Cruisers. The tan 1979 one is a US-market LHD version, while the red 1980 is a JDM one with the steering wheel on the right side. The paint and interior are all original.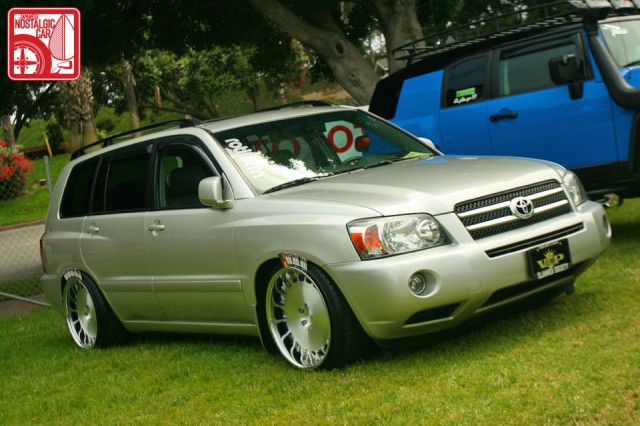 This is the coolest Toyota Highlander we've ever seen.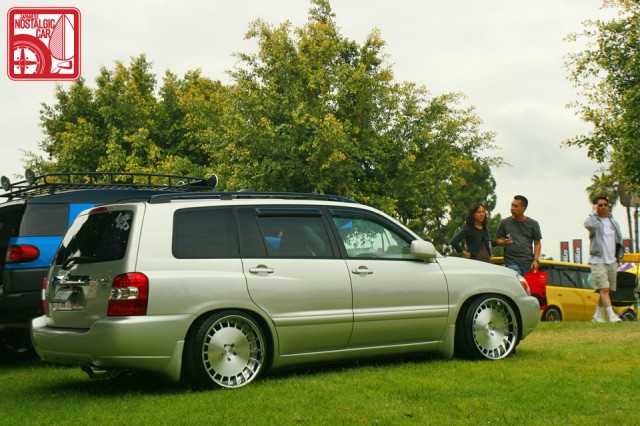 Those Rotiform VCEs look like a modern interpretation of the Enkei Apache F10.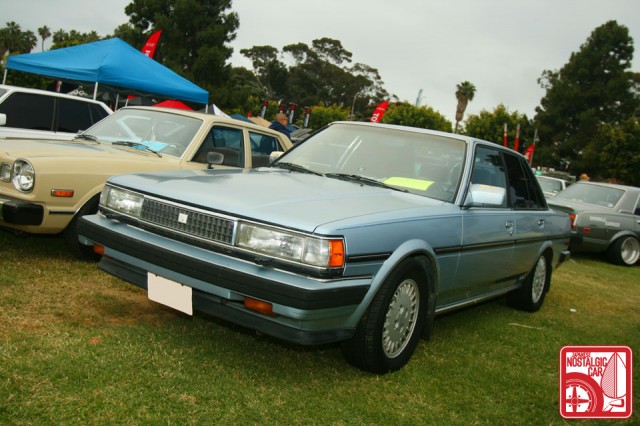 As readers know I'm a sucker for X70 Cressidas, so this bone stock '87 brought me much joy.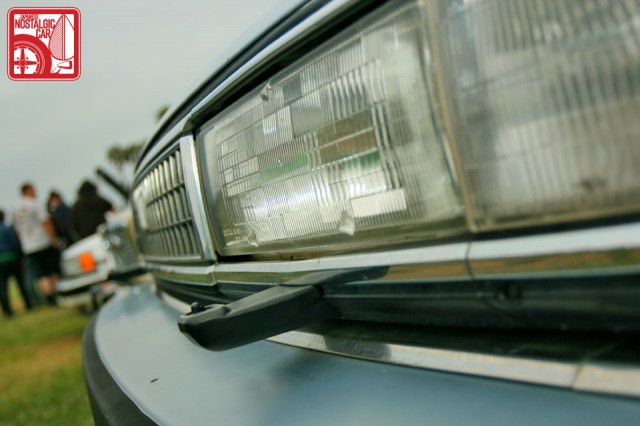 Headlight washers! This was high luxe back then.

Kimberly Hernandez's MX73 looks fantastic with gold SSR Mesh barrels. Note the slimmer bumpers from its JDM twin, the GX71 Cresta.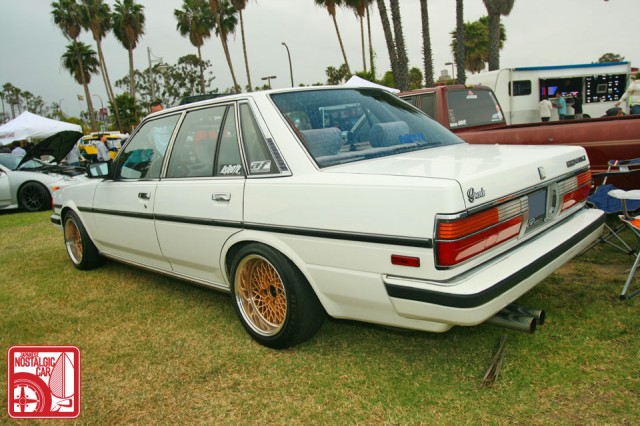 The rears are just a hair slimmer too. You have to love the Grande script emblem.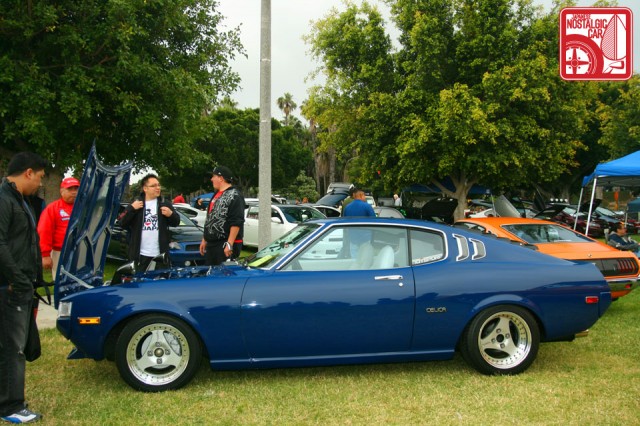 Take a good look at Luke Sproat's RA29 Celica Liftback because Luke's from Hawaii, and that's where the car is headed after the show. It was freshly restored at ToySport here in SoCal with loads of period touches.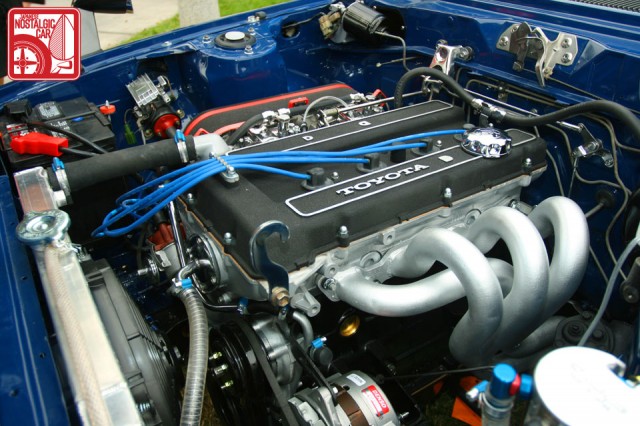 We dig the twin-cam 18RG, and it's a work of art when a lack of braided hoses and a minimum of anodized fittings give it that vintage look.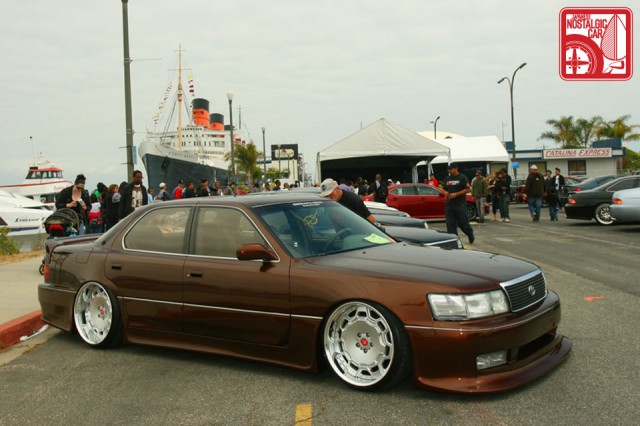 In the Lexus section, this VIP LS400 blew us away with its massive, ornate Work VS Gear Spoke wheels and sheer brownness.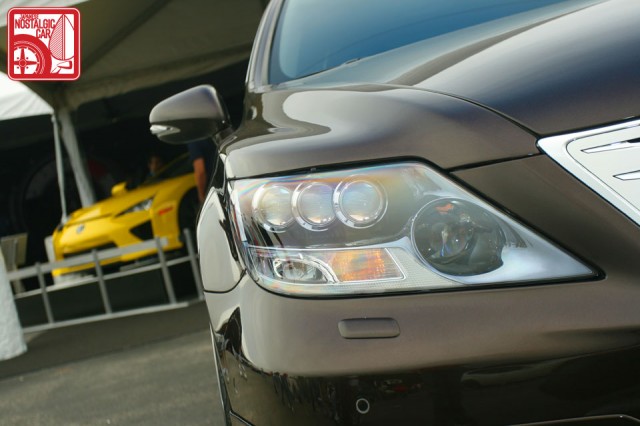 Venturing deeper into the Lexus area, we spotted another chocolate delight, a LS600h with a blazing yellow LFA behind it.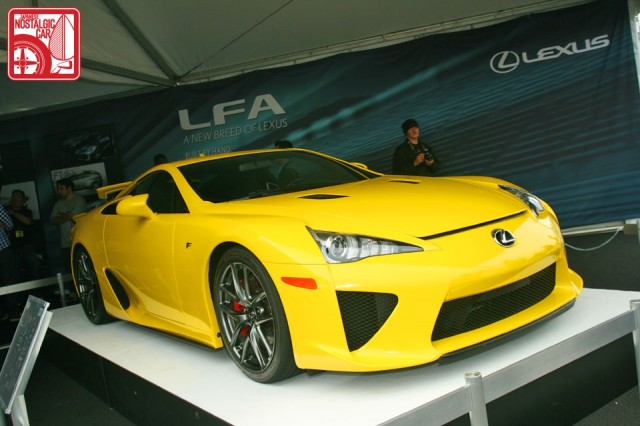 At one point, they fired up the 552-horspoer V10 and its clarion call summoned spectators to the stand like sailors to the sirens.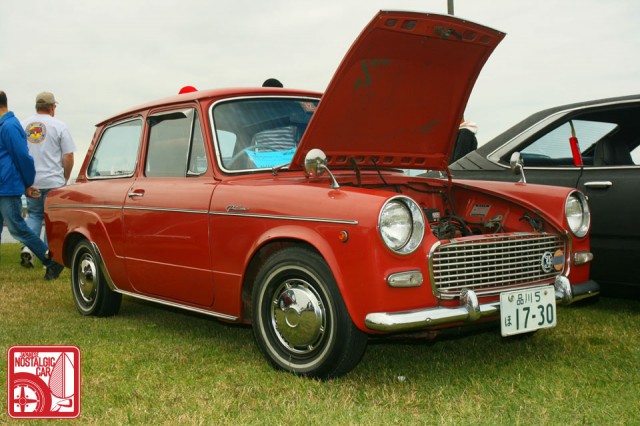 It's hard to believe that the same company that wove the LFA out of carbon fiber started out building humble little cars like Steve Kopito's 1965 Publica, but it's true. We'll leave you with this for now, but we have many more photos of Toyotas to share with you so stay tuned!