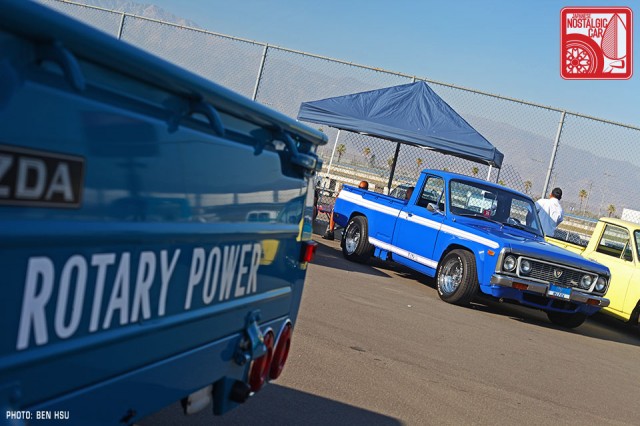 Mecca for Mazdafarians. That was the scene at SevenStock 16 last weekend, held at the Auto Club Speedway in Fontana, California. This year's gathering for fans of rotary engine was one of the biggest in recent memory, and although everything from Cosmo Sport to RX-8 was represented, it was the largest turnout for old school Mazdas we've ever seen.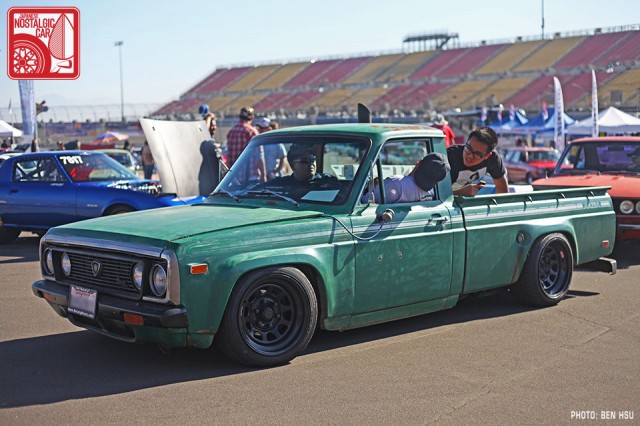 We counted a dozen REPUs, all the RX-2s in southern California, and more RX-7s than you could shake an eccentric shaft at. Early in the morning the organizers staged the cars for the traditional SevenStock parade. The cars are grouped together by class — FD, FC, and SA/FB, and old school.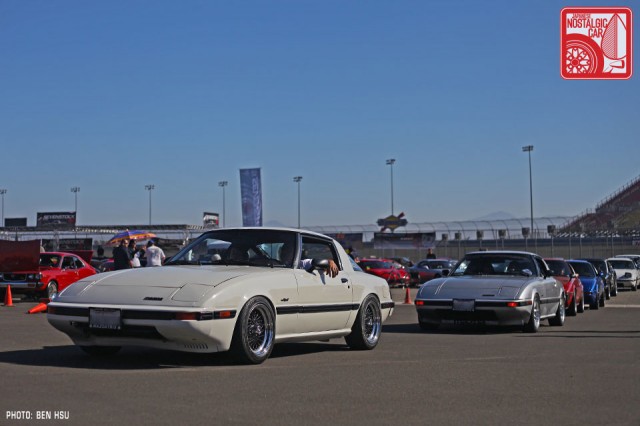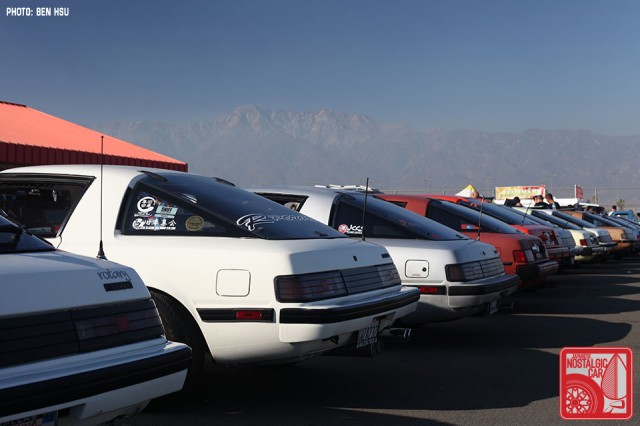 When it was the nostalgic Mazdas' turn to roll in, the line felt longer than the Macy's Thanksgiving Day Parade.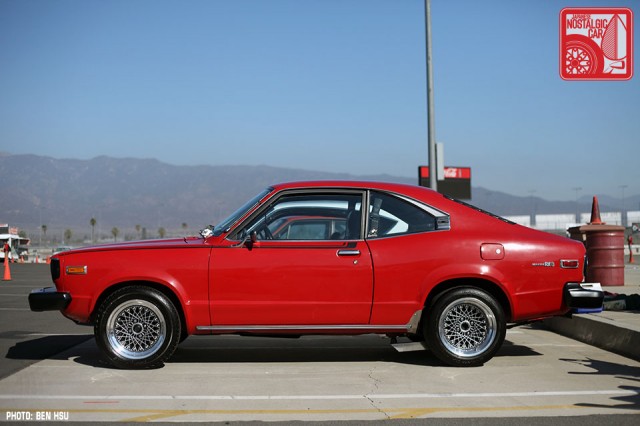 With the San Gabriel mountains looming and the speedway grandstands towering in the background, the day was ready to begin.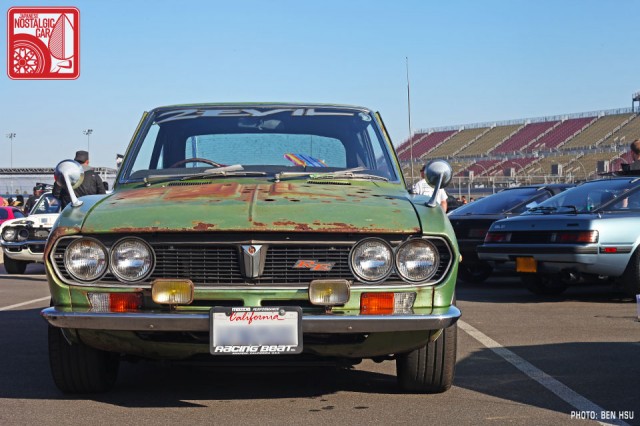 We were immediately drawn to the rare machines, like this imported Capella GSII that Justin first snapped at MazFest, The cancer holes on the hood are all repairable with a bit of metal work, and it would be nice to see this car in its original glory.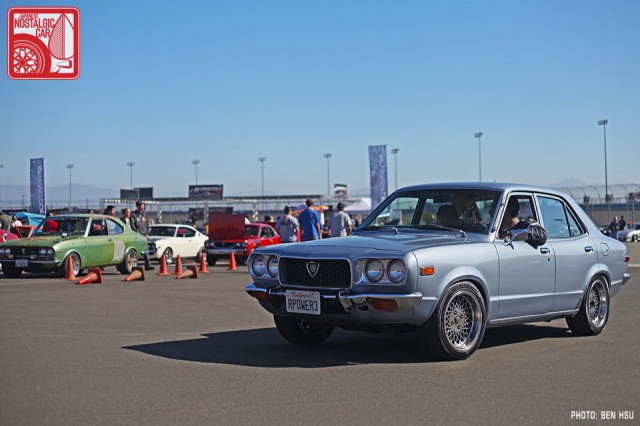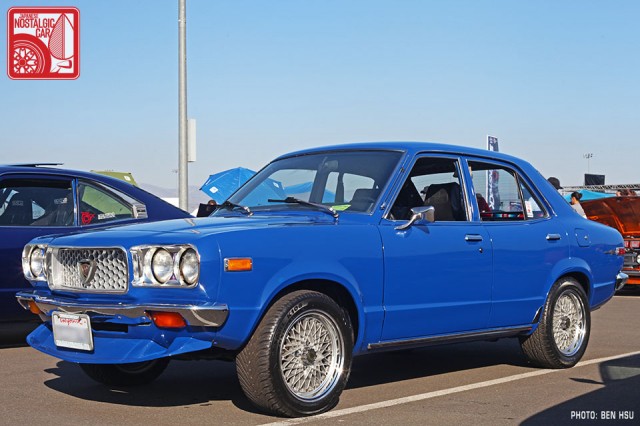 We were shocked to see not one, but two RX-3 sedans. These weren't officially sold in the US, so how two LHD examples appeared was a mystery, even to our friends at Mazda. Can our Canadian friends confirm whether they were sold there? The owner of the silver one told us he found it in Arkansas. Update! Our excellent commetariat have confirmed that the four-door RX-3 was indeed sold in the US!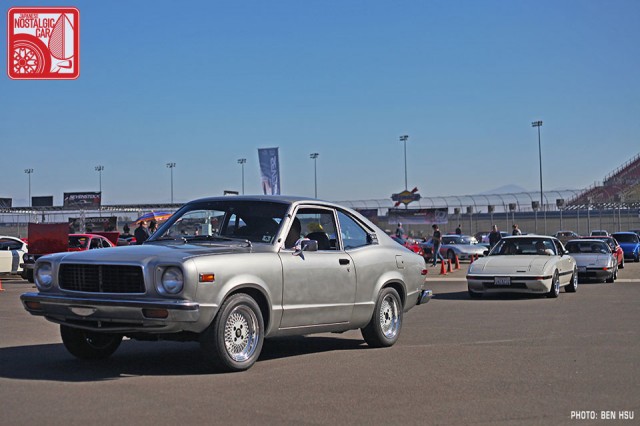 There was even a Mazda Mizer, built on the same chassis as an RX-3 but with a different nose and a piston engine. We're guessing it won't stay that way for long, since heavy mods seem to be popular with SoCal rotorheads.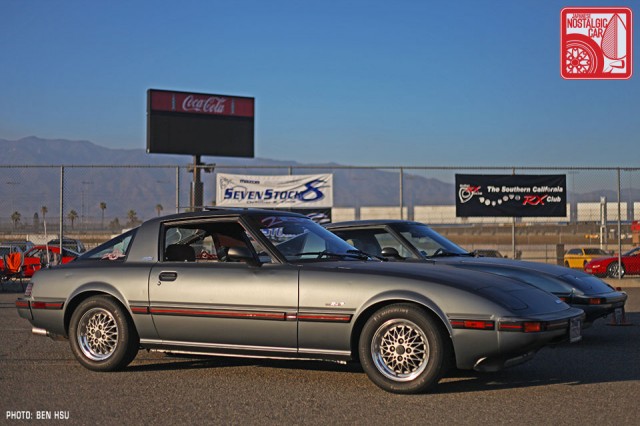 We couldn't quite figure out this Limited Edition RX-7. In 1983 Mazda released a run of FBs with limited edition badging, red pinstripes and these 14×5.5 wheels. However, we were under the impression they were all silver, not gray. Perhaps a rotary otaku can clarify in the comments.
Several rotary wagons showed up, including a pair of bone stock RX-3s. We heard the silver one start up at the end of the day and true to the commercial, it just hummed, smooth as silk.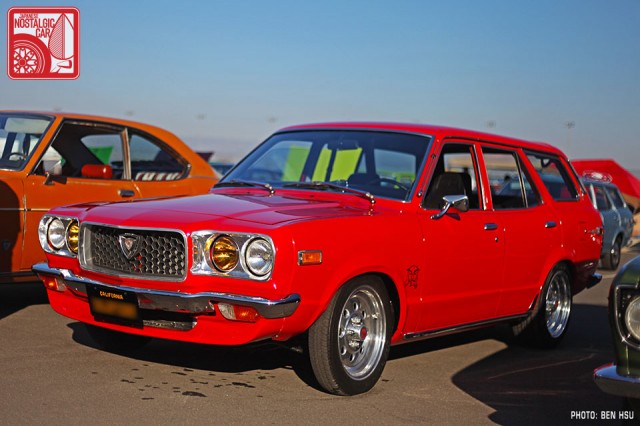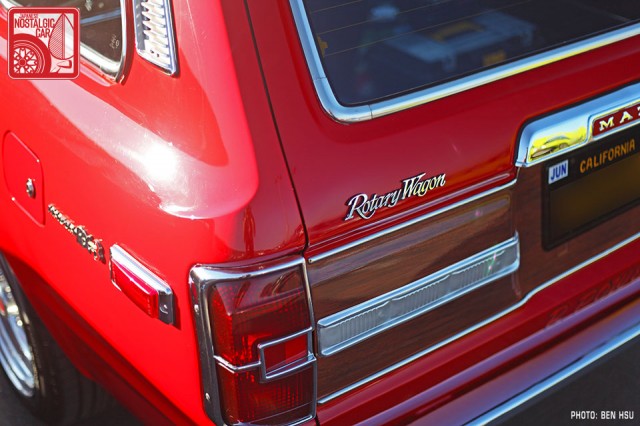 This little red drag wagon was just plain sweet, especially with the little strip of factory wood grain on its tailgate.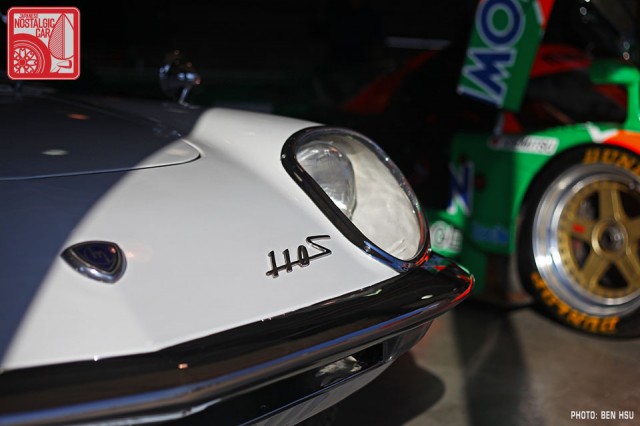 It was appropriate that the event took place at one of SoCal's few remaining motorsports parks, as the Mazda PR guys love to remind us that on any given weekend there are more of their cars on racetracks than any other marque.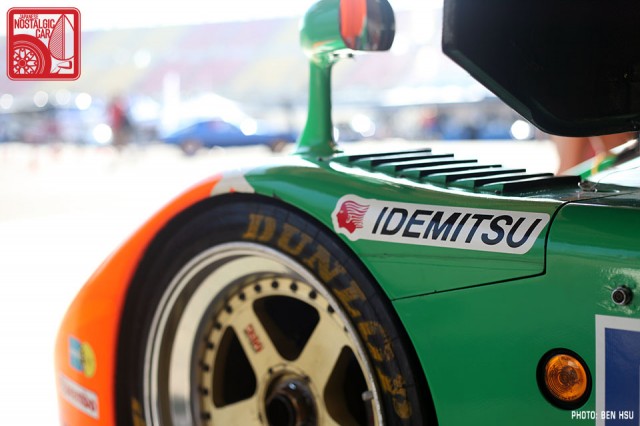 Mazda USA brought out several of its classic and racing vehicles to join the show, including the beautiful Cosmo Sport and the 787B number 003.
Throughout the day, drivers took the race cars onto the speedway. The banshee wail of these three- and four-rotor Wankels echoing off the steep banks was like a choir of precision machined angels.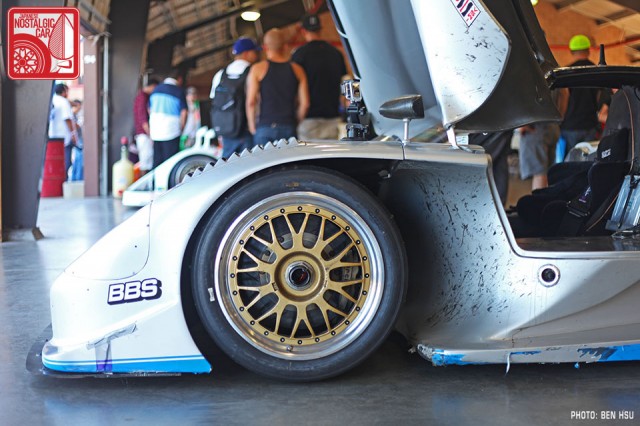 As priceless as these cars are, the Mazda drivers pushed them hard, even as far as breaking the carbon fiber front lip of the RX-792P, perhaps due to too much downforce.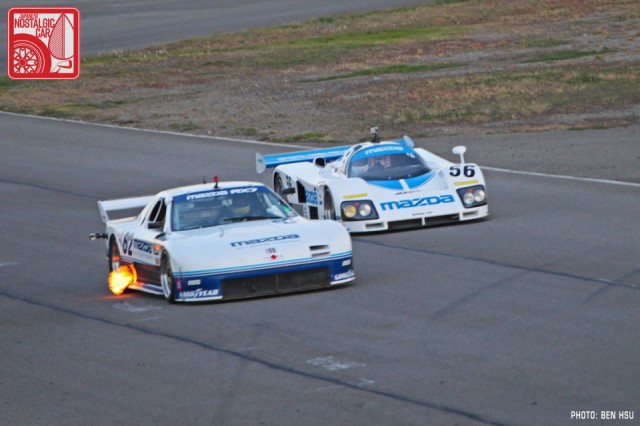 As the cars downshifted, bursts of flame leapt from the exhaust to match their dragon-like roars.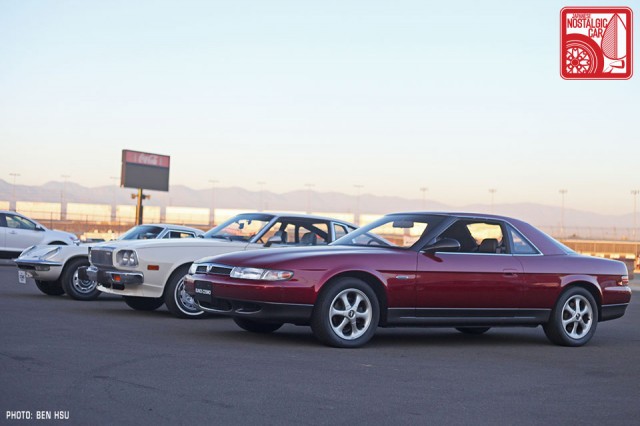 Mazda USA brought out their Eunos JC Cosmo, among the most advanced cars in the world when it debuted. It's not nostalgic yet, but the one and only production triple-rotor machine will definitely be a classic in 2015.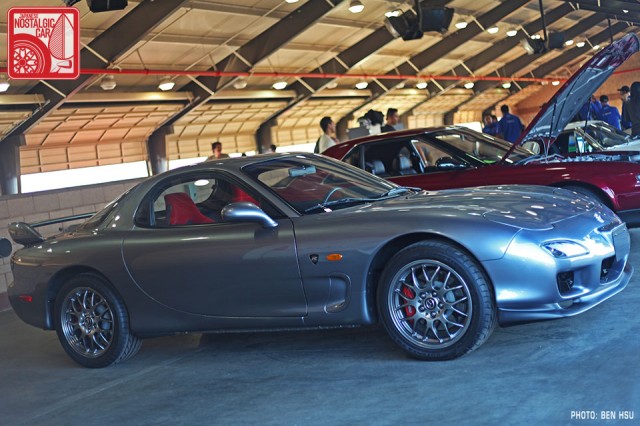 Mazda USA built its own Spirit R, a special run of 1500 FD3Ses before it was killed. However, this was a US-market LHD car that was converted to Spirit R spec.
The folks at Racing Beat had a lot of rotary parts on display, like Weber IDA carbs and manifolds for peripheral port 13Bs.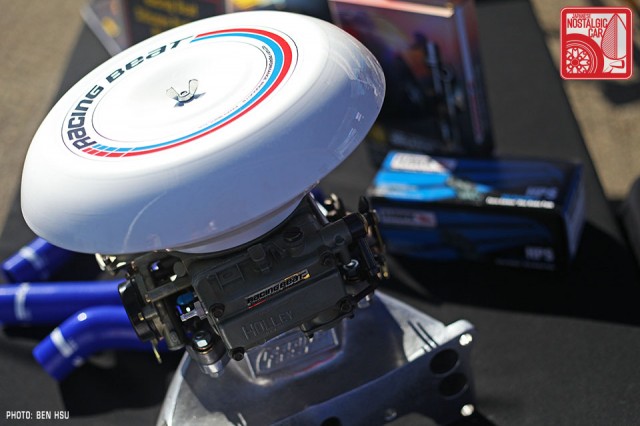 Holley carburetor kits for 12A and 13B engines, both stock and ported, are still available, topped by a cool Racing Beat air cleaner.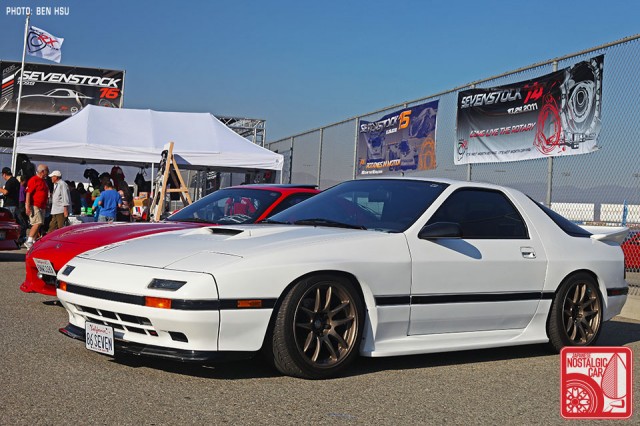 Although there were many FC3S RX-7 at the show, finding one in clean, un- or mildly molested condition is getting close to impossible these days. Turbos are even rarer. If you must have one, you better pick one up quick.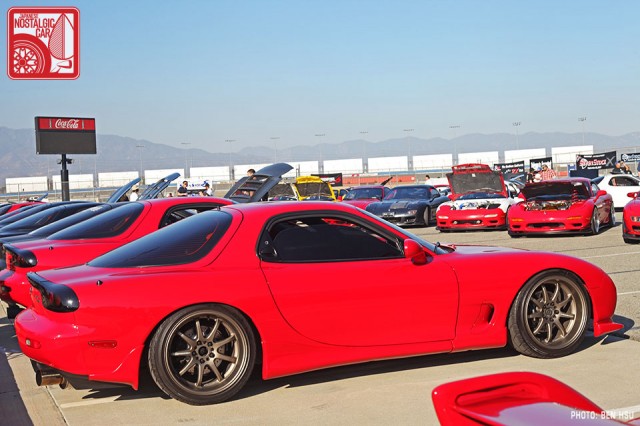 FDs are getting to that point too. Few stock examples were present at the show. Anyone who puts a garish aero kit on one of these should be shot on pure principle.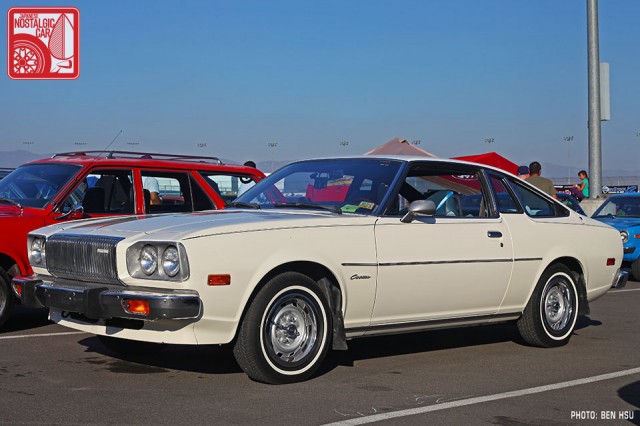 At the end of the show, awards are distributed and JNC had the honor of choosing the best old school rotary along with the SevenStock staff. We had to award it to Levan Blind's absolutely mint Mazda Cosmo RX-5.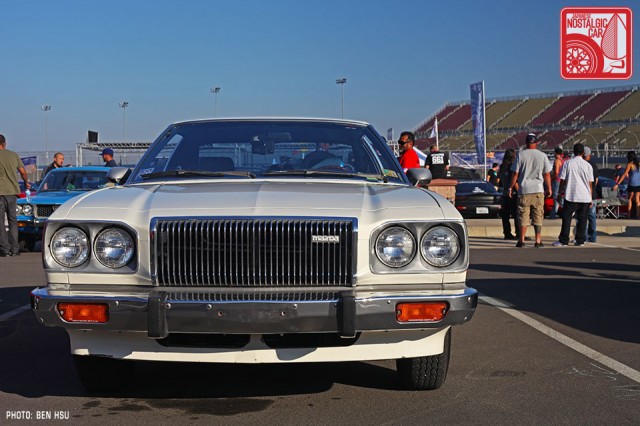 It would have been a sight just to see an all-original RX-5, but to see one that, after over three decades, had nary a ding on its doors and was positively immaculate, was simply amazing. Not only was the paint and interior stunningly original, some items in the tool kit still were still wrapped in its original tissue paper.