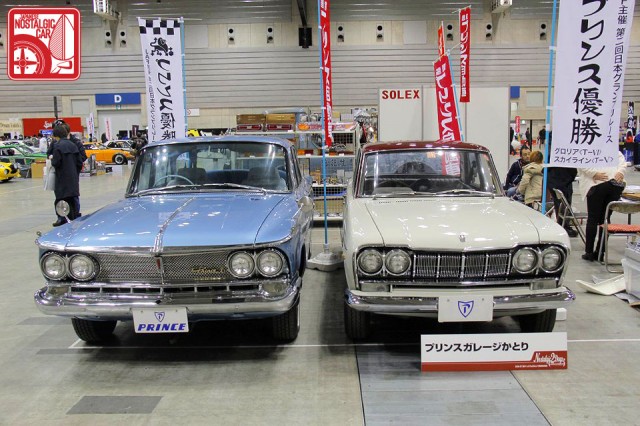 Nos2Days is a two-day event held by Geibunsha, publishers of the awesome Nostalgic Hero magazine. Cars on display can come from any number of places — individual owners, restoration shops, aftermarket tuners, specialty car dealers, and Nostalgic Hero covers, spanning the range from insanely customized resto-mods by Rocky Auto to niche car clubs like Prince Garage, who brought out a stock Gloria and S50 Skyline GT.

Ivory and red is a particularly gorgeous color for Prince Skylines. This long wheelbase sixer is the perfect steed for vintage rallies. Nos2Days held a special memorial for Shinichiro Sakurai, father of the Skyline, who passed away at 81 in January.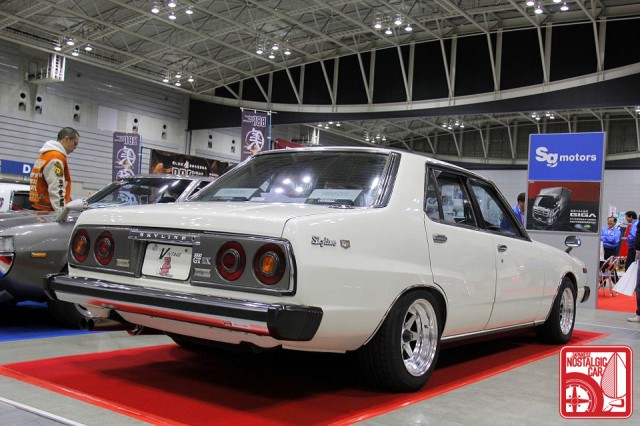 Sakurai-san believed in design traits that unified the Skyline family, giving us the iconic surf line that cuts across the rear wheel well. A C210 sedan probably isn't the first thing you think of when you hear nostalgic Skyline, but the interplay of those creases and hard lines are just mesmerizing.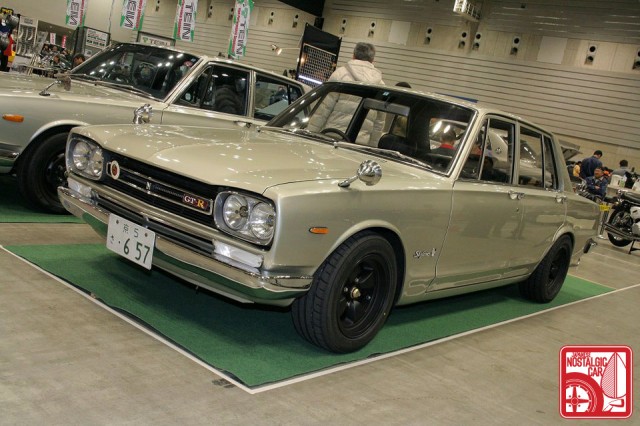 Sakurai-san would have appreciated this PGC10 GT-R. Hakosuka tend to get modified either in dramatic shakotan style or not at all, so the slight drop on this example is a nice way to split the difference, tall sidewalls and all, while retaining the Skyline's subtle aggression.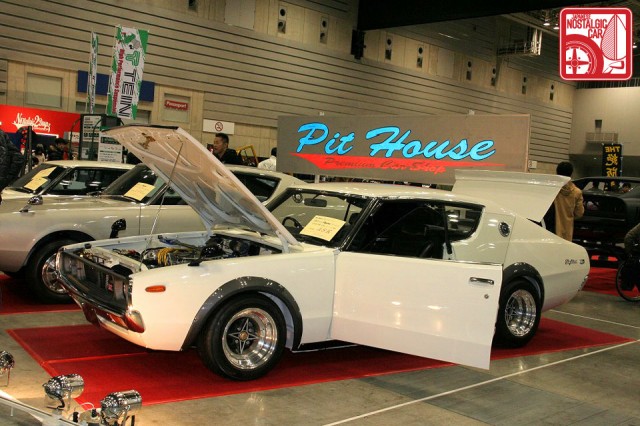 Pit House's kenmeri, on the other hand, is a lot bolder and a more typical vintage Skyline style. Techno Phantomss are the diggity.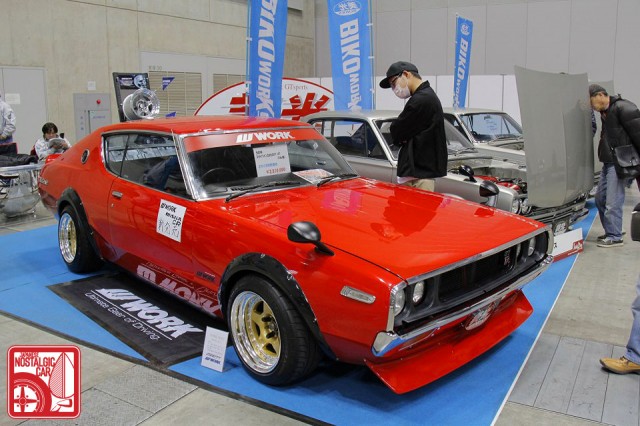 And yet the Biko Works C110 gets even more extreme, ready for some high-speed wangan runs. With modern paint and graphics, an aggressive chin spoiler and retro-modern Work Meister CR01s, it's beginning to look quite modern.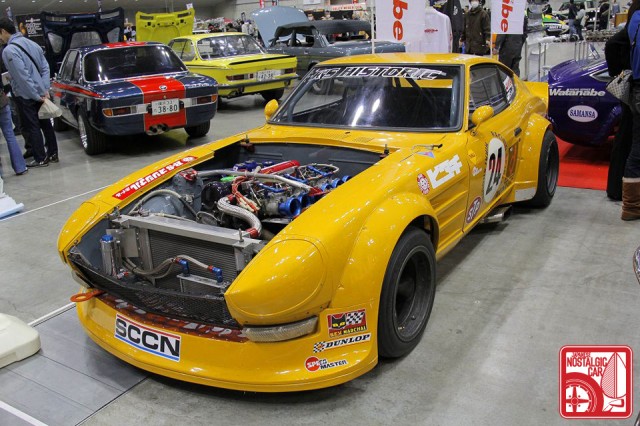 There are just as many, if not more, different customization themes for the Fairlady Z. Aside from some of the anodized parts under hood, this yellow one by K's Historic — wearing vintage SEV Marchal, Dunlop and Sports Car Club of Nissan decals — would look right at home on Fuji Speedway in the 1970s.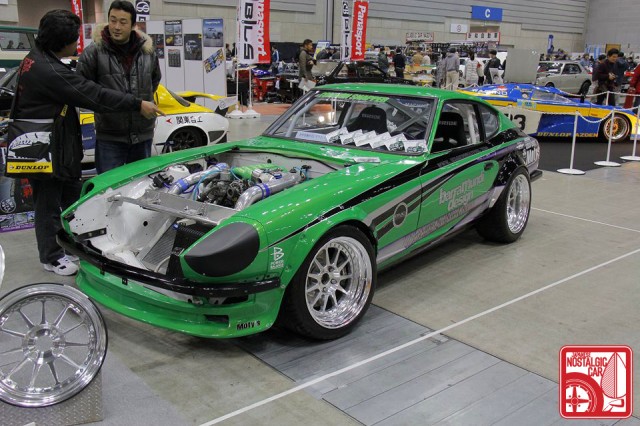 At the other end of the spectrum is the Common Snapper/Barramundi '76 S31 Z resto-mod. Technically impressive with a 20A three-rotor Wankel, Greddy T88-33D turbo kit, Barramundi Design 11-spoke forged monsters and a Amazonian green paint job, but there's little that's vintage about it.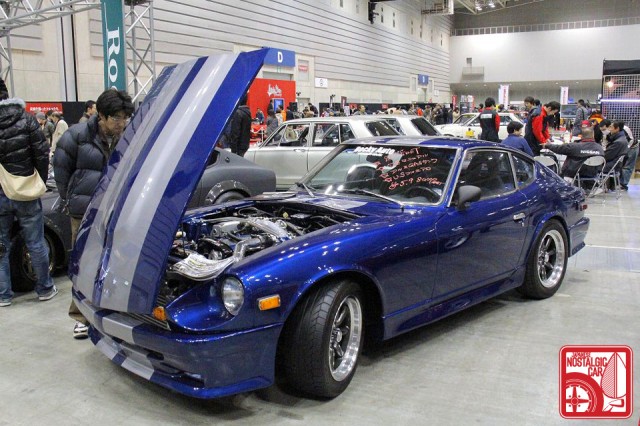 And from our side of the Pacific, here's an US-style Z-car imported by Rocky Auto. Can you spot the giveaways? Even without noticing the LHD steering wheel, you've got Konig Rewinds, a chunky body kit that makes it look like a 280ZX, and Cunningham go-fast stripes. This is considered exotic stuff in Japan!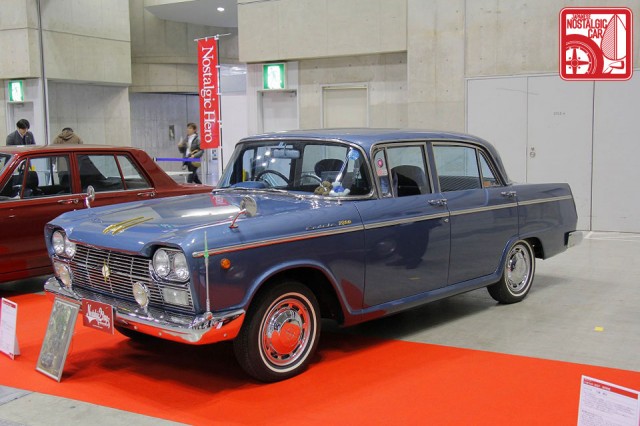 Former Nostalgic Hero cover cars like this stately 31-series Cedric 1900 get the red carpet treatment.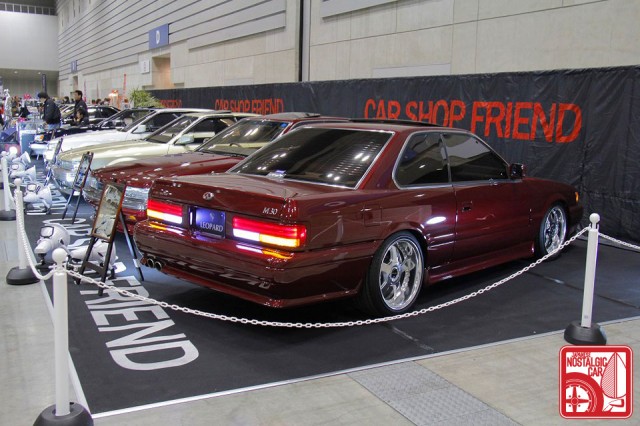 One of the newest cars at the show was the F31 Nissan Leopard. The massive gang from Car Shop Friend attends every year. And like JDM fiends in the US, Infiniti M30 badges are considered a cool touch for your Nippon Leopard.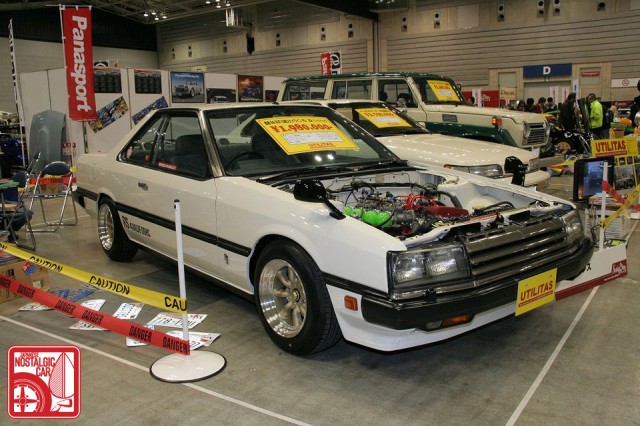 Yesterday we showed you the Land Cruiser arm of Utilitas; here's the R30 Skyline side of the operation. Eighties boxiness at its best.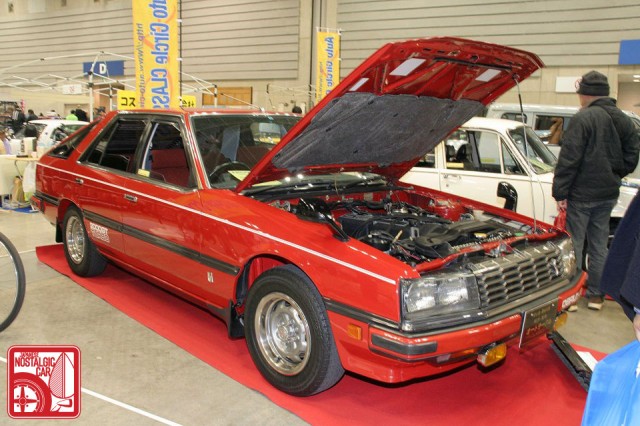 Everyone remembers the R30, but how about the RHR30, the five-door hatchback version of the Newman Skyline?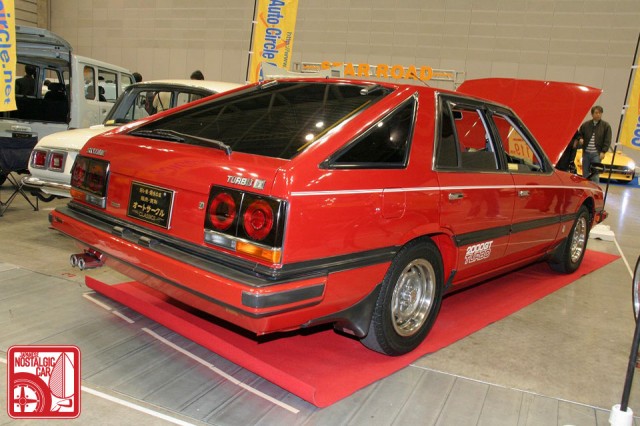 Let's take a look at the rear, with its uncommon pairing of hatch and signature afterburner quads. As the cherry on top, this is the rare 2000GT Turbo version.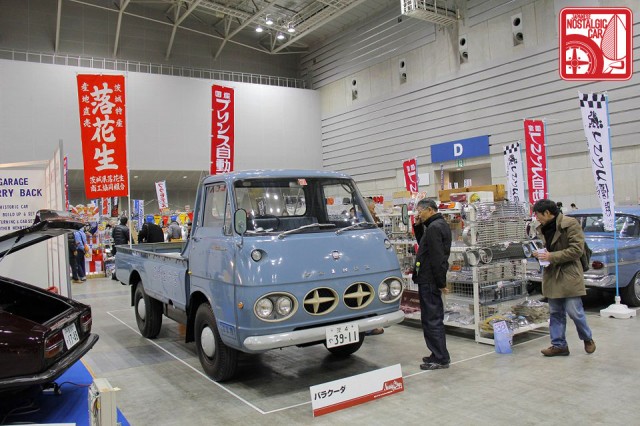 Ten extra credit points to anyone who can name this truck. Yup, it's the bizarre dual-oval-cross grille of the Prince Clipper.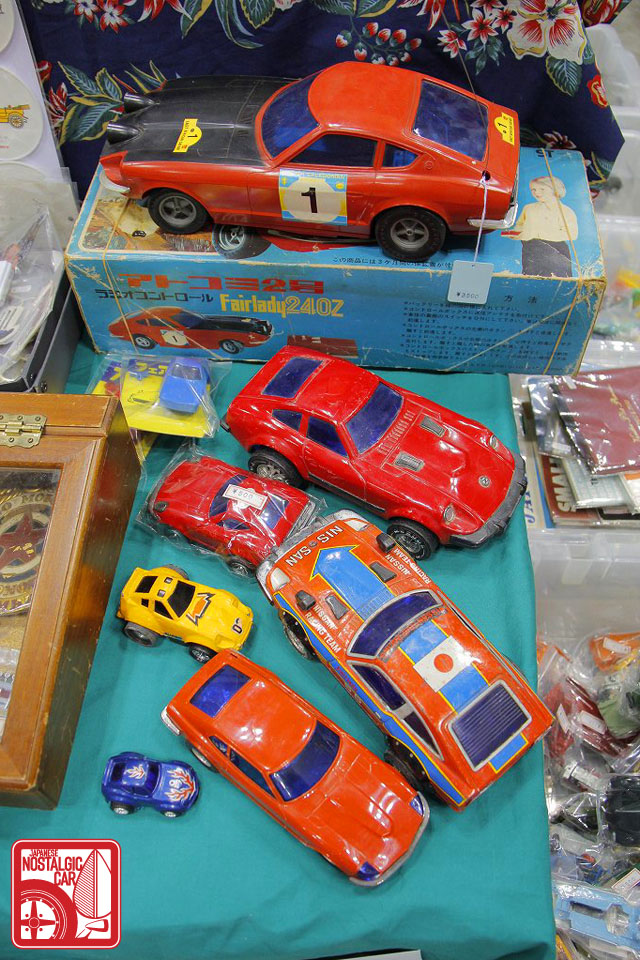 And what's a Japanese nostalgic car show without some rare minicars?
For more coverage of Nos2Days 2011, stay tuned or visit Part 01.