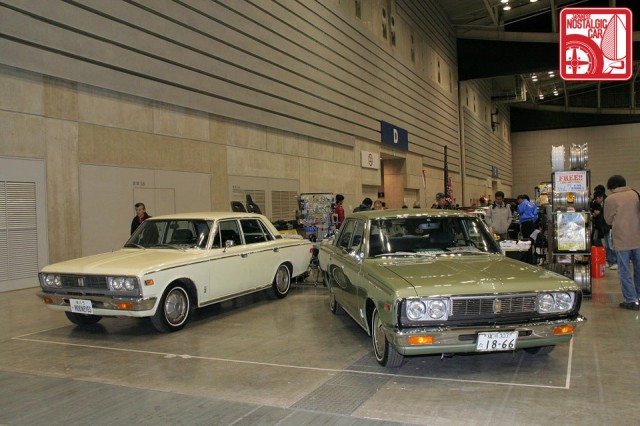 News came out today that in the wake of the Tohoku tsunami, Japan's new car sales have returned to what they were in 1968. Too bad the cars themselves have not! But if they did, the marketplace would resemble the scene inside Pacifico Yokohama convention center just before the quake, at the annual Nos2Days weekend. Here are a pair of S50 Toyota Crowns restored by the ever-present Mooneyes crew. Is it feeling like 1968 yet?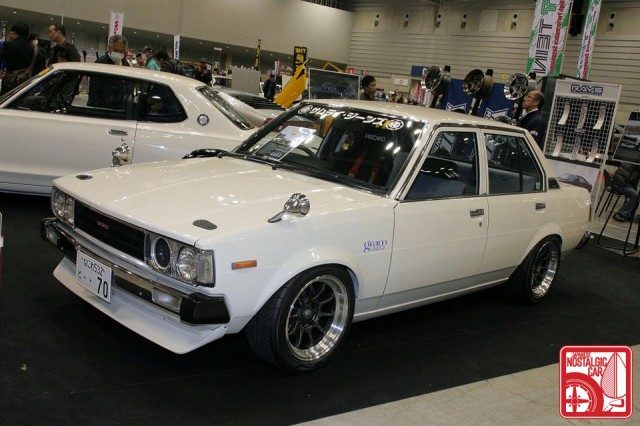 This E70 Corolla four-door is slightly less period, but no less cool. Part of the Samurai Jeans vehicle pool, it wears the new Rays Gram Lights 57V in a sexy shade of gunemtal.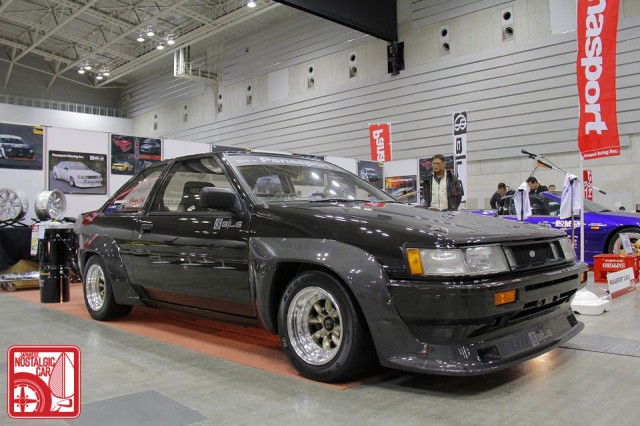 A TRD wide-body Corolla Levin graced the Panasport booth wearing some major lip. All well and good, but…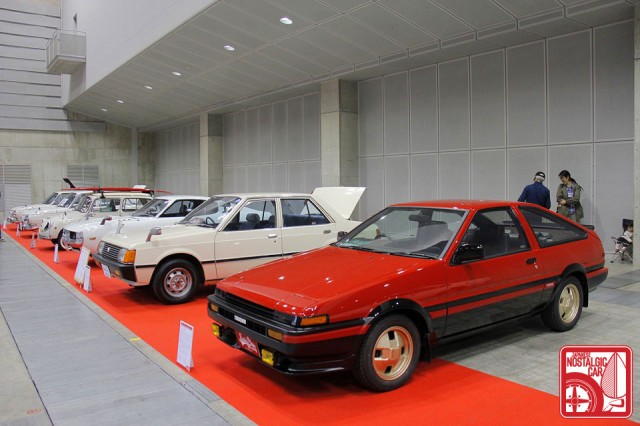 … there's something about a gleaming, bone stock AE86 that sets our hearts completely aflutter. Talk about rarity!
Of course, a stock RA25 Toyota Celica 2000GT liftback is no slouch either. Smiley bumpers rule.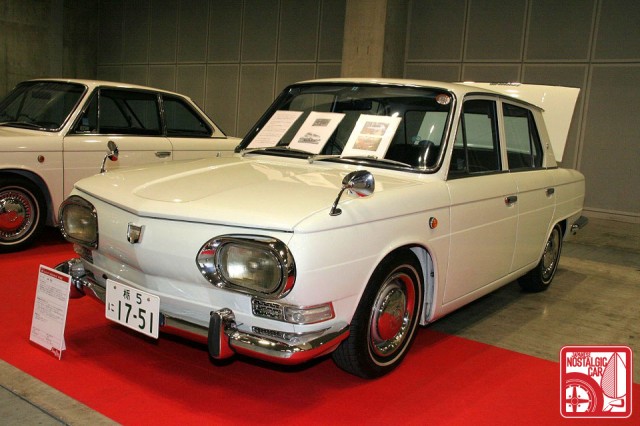 A little further down the red carpet was a mint Hino Contessa 1300 sedan.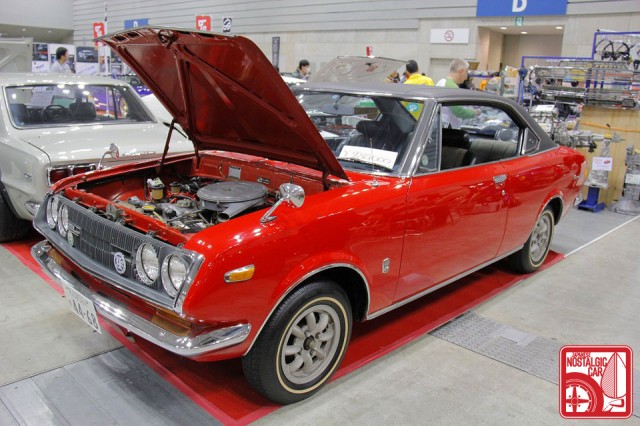 Here's a vinyl-topped Toyota Corona Mark II hardtop, and it's for sale for just $18,000!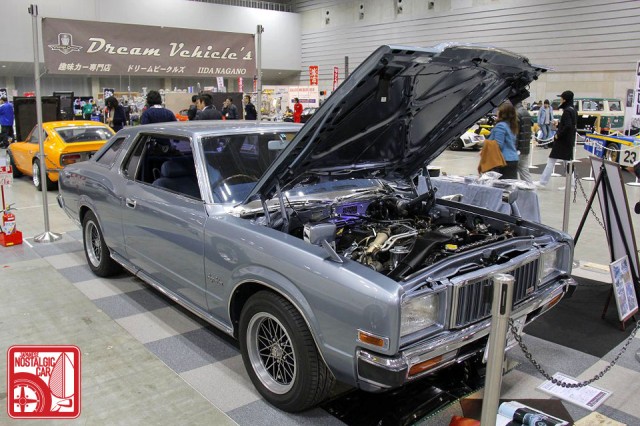 MS90 Crown at the Dream Vehicles booth.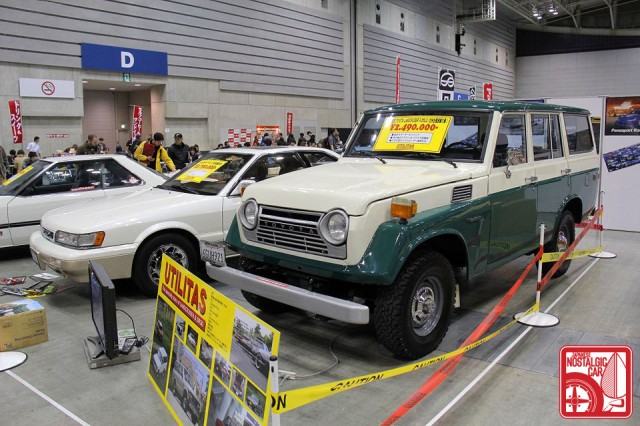 Utilitas specializes in R30 Skylines, Infiniti M30s and Land Cruisers like this LHD FJ55.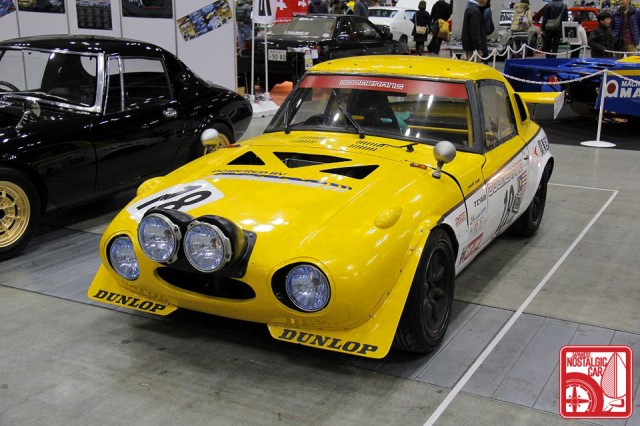 Toyota's first sports car, the Sports 800, wouldn't exactly make you sweat if you saw it coming up in your rear view. But something tells us you do not want to mess with this crazy yellow bullet.

Sagawa Express is a major transport company, and its silver trucks with blue and white swooshes can be seen hauling cargo all over Japan. Applying that paint scheme to a Daihatsu Midget is just genius.
Stay tuned for more Nos2Days coverage tomorrow.