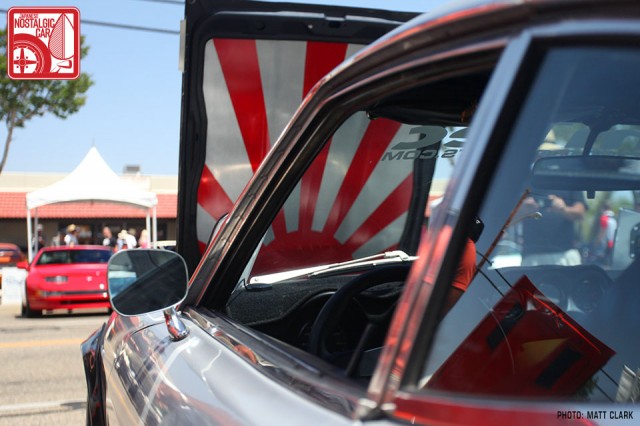 In Part 01 we looked at the broad spectrum of US and Japanese customization styles present at Motorsport Auto's 2013 Z-Car West Coast Nationals. In the past, the S30 generation (encompassing 240Z, 260Z and 280Zs) were the beloved stars of the show, vastly outnumbering and out-classing S130s and Z31s. This year, those second- and third-generation Z cars caught up and finally began to hold their own.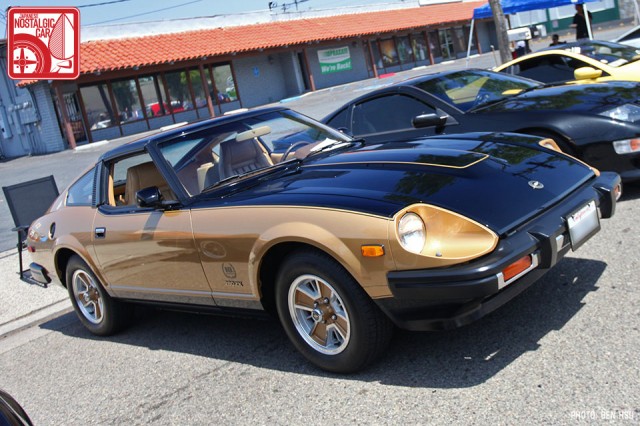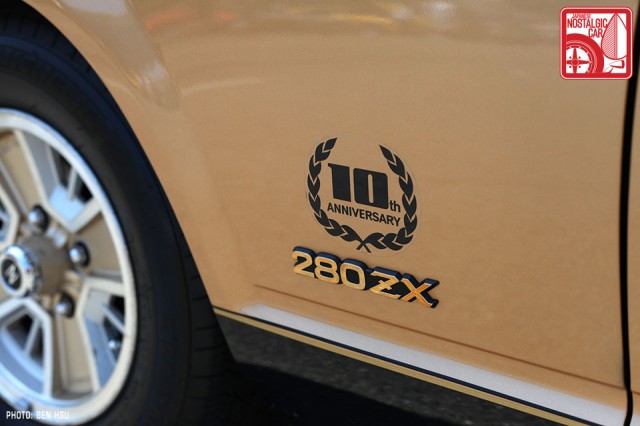 We start off with everyone's favorite limited edition, the Black Gold 280ZX, built for the model's tenth anniversary in 1980. It's one of 2,500 built and remains in immaculate shape.
When I was in kindergarten or so, my cousin and I were each gifted an LJN Computer Command 255 toy car. It was the coolest thing we'd ever seen. There were two models, a C3 Corvette and a Black Gold 280ZX. I wanted the Stingray more than anything, but Jerry was six years older and tricked me into accepting the Datsun, which I eventually grew to love. Perhaps that was a pivotal moment in my life. Perhaps that imprinted a deep love for techy 80s Japanese cars in my impressionable young mind. Perhaps JNC wouldn't exist had it not been for the duplicitous Jerry!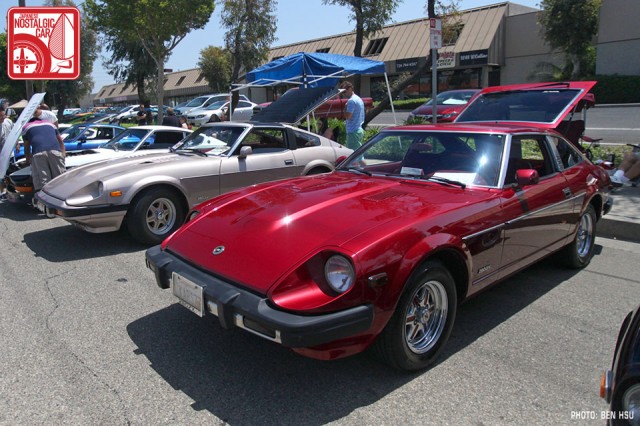 In any case, the MSA show this year was a smorgasbord of impeccably flawless 280ZXs, both in regular and 2+2 body styles. By the S130 generation Nissan was using more metallics and a more varied color palette.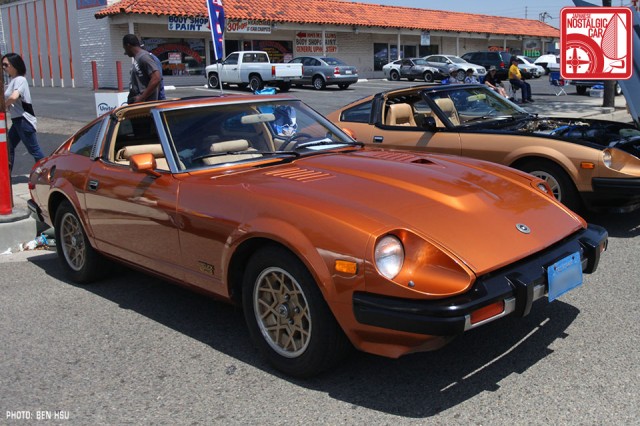 This 280ZX Turbo could single-handedly render the entire Australian jewel beetle species extinct with its glorious orangey brightness. Its hood gleamed like liquid bronze in the sunlight. It weren't for the utter stockness of the rest of the car it could be mistaken for an aftermarket color. Gold honeycomb wheels indicate this is an 1981 Turbo.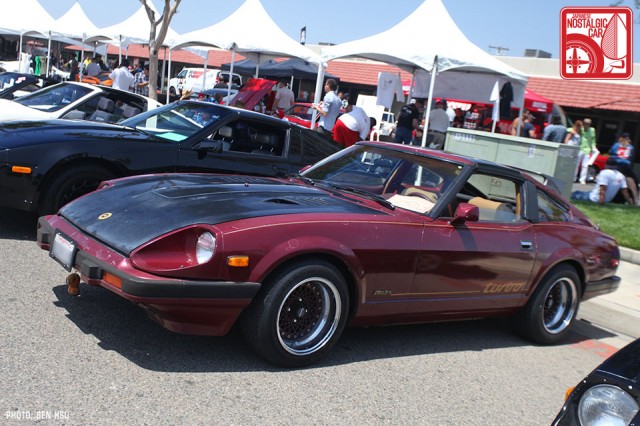 This ZX wasn't as shiny as some of the others, but it sported a nice set of Epsilon meshies and a bitchin' period "turbo" decal.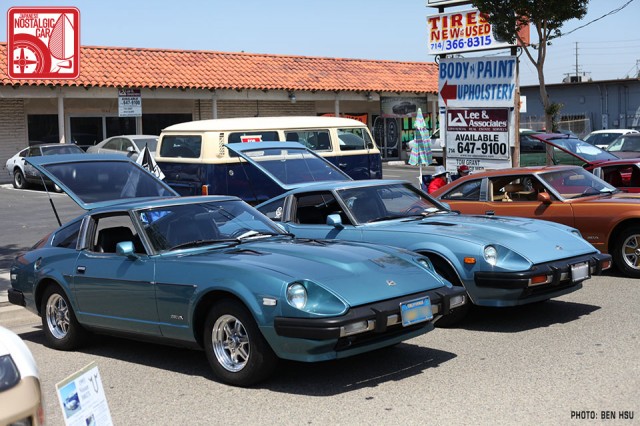 Despite Nissan's penchant for fantastic oranges/browns/golds during this era, some beautiful blue metallics also made the color chart. S130s are often chastised for being floaty and bloated compared to their S30 predecessors, but that's unfair. The L28 Turbo is infinitely tunable and suspensions can be stiffened. Let's not forget that the S130 has been the chariot for many a hashiriya.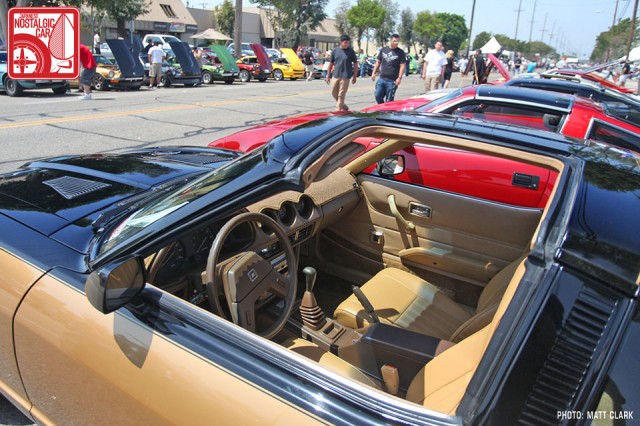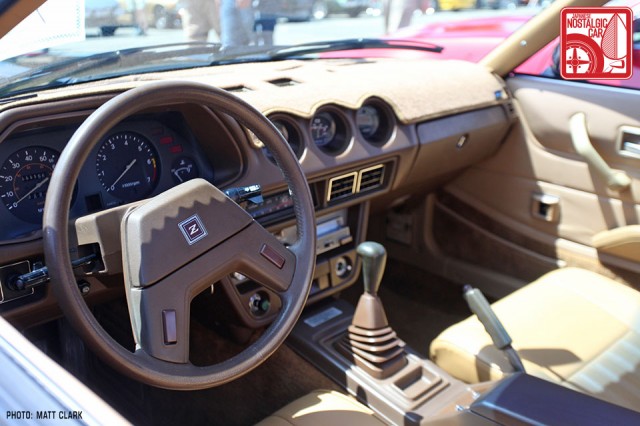 There was actually a second Black Gold 280ZX at the show, just as mint as the first. T-Tops were as emblematic of the times as bellbottoms and feathered mullets. Cruise to the set of the porn shoot in style! The interior reveals the classic three-pod setup with the hi-fi consoles of the 80s encroaching.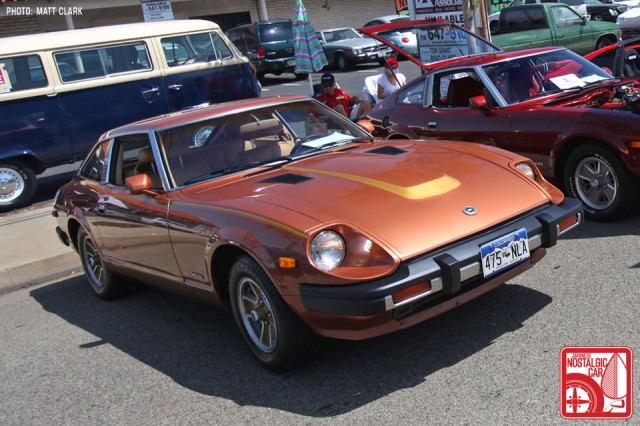 One 280ZX driver came all the way from Colorado in his 2+2.
It's hard to believe, but JNC's 25 Year Rule is only one year away from the Z32. That means the 300ZX is firmly planted in the nostalgic category, and they were well represented at this year's MSA show.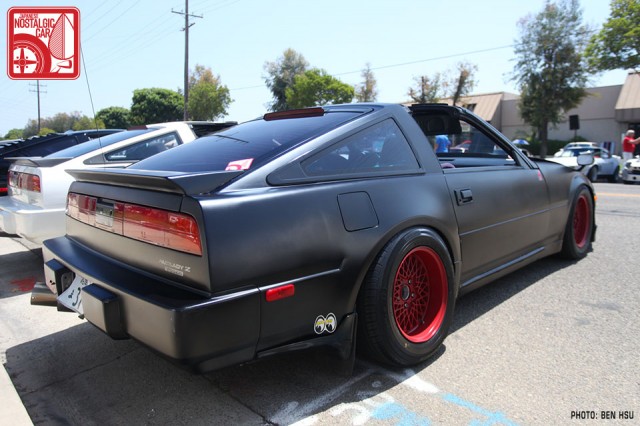 We were stoked to see this hot rod Z31 rockin' the short-run OG JNC inkan, which has been out of production for a number of years. The Mooneyes logo seem appropriate with the black-and-red rodder theme. I never really noticed how huge the kouki rear bumpers were until now.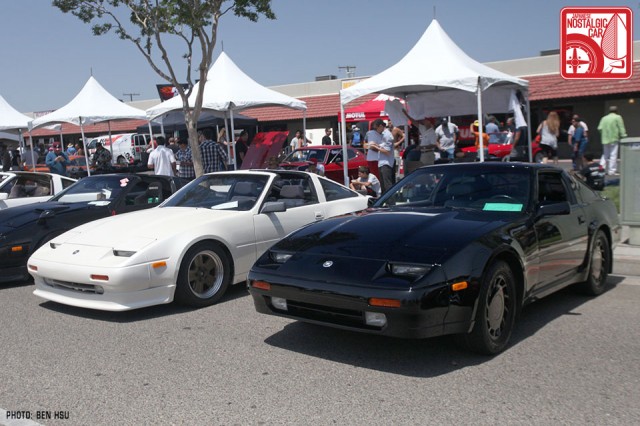 It's difficult to go wrong with either Starion wheels or bone stock.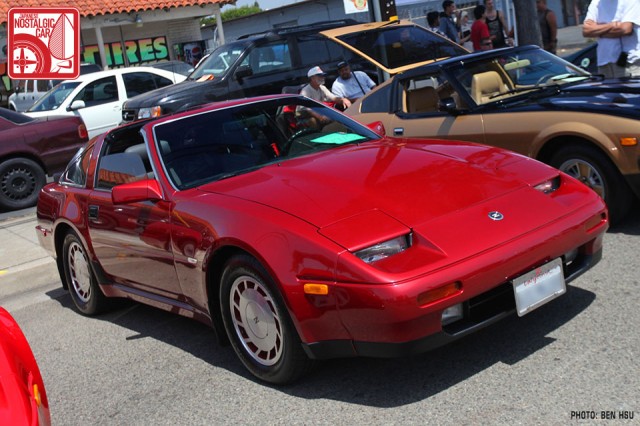 We were surprised to find a number of stock, facelifted Z31s kept in original condition. The Z31 probably fell just short of the tuning craze of the 90s, allowing Z32s to take the brunt of the modification onslaughts.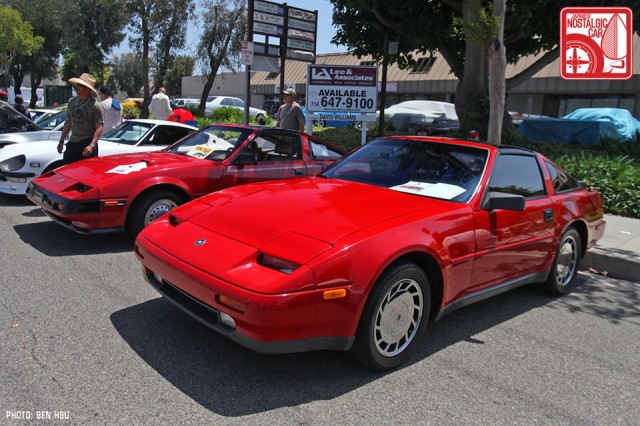 I personally still prefer the angularity of the zenki cars, but this red kouki makes a pretty good case for the facelifted versions. With its rounded edges and V6 heart you can almost see the evolution to Z32 taking shape.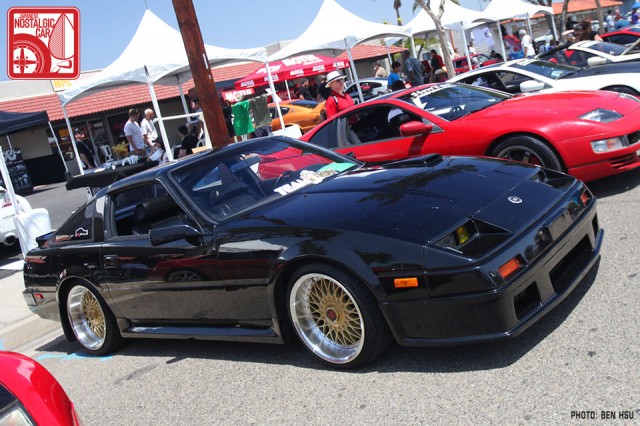 Make no mistake, the Z31 was built for Wangan blasts, and this black beauty fits the bill perfectly except for one thing — those oddly barreled wheels. I love the 80s-tastic body kit and turbo scoop though.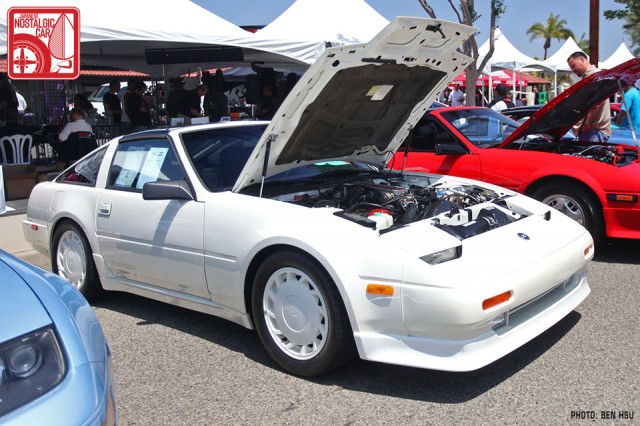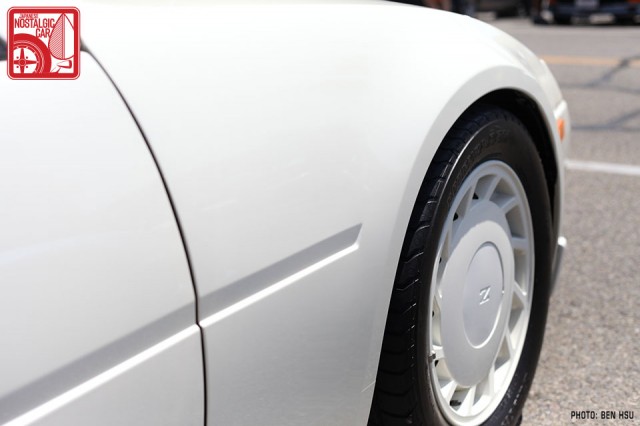 My favorite Z31, and quite possibly my favorite car of the entire show, was this 1988 Shiro Special 300ZX Turbo. Shiro means "white" in Japanese, and boy is this ever. You could barely look at it with out eye protection. Only 1,002 examples were made between January and March of 1988 and it came with an exclusive three-stage white paint job and white alloys.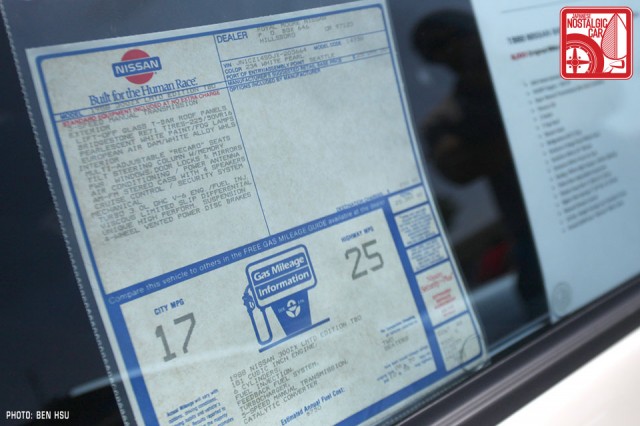 The most amazing thing is that this example, however, was that it had only 8,000 miles and included the original window sticker. Price when new? $23,077. To quote Indiana Jones, it belongs in a museum!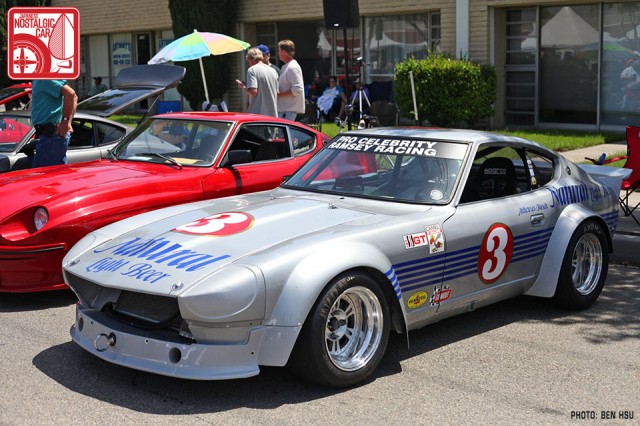 Another car of note is Ray Ramsey's SCCA C-Production Z. This car was originally raced in 1975 and saw action at many of the country's famed circuits, from Laguna Seca to Lime Rock. Actor James Brolin had a brief stint behind the wheel in the late 1970s.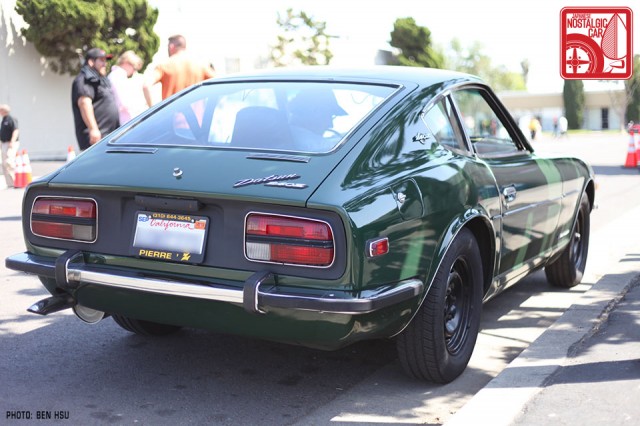 Before we packed up for the day, we noticed this beautiful Series I parked off to the side. Sold from 1970 to early 1971, these first 240Zs are denoted by a "240Z" badge on the C-pillar (as opposed to a just a "Z") and the two vents under the rear window. The factory dark green color and black steelies made it a standout. Even though it wasn't actually part of the show, we had to take a photo before leaving, and it was the perfect way to say goodbye to another successful show.
That's it for our coverage of Motorsport Auto's 2013 Z Car West Coast Nationals. In case you missed, check out Part 01.