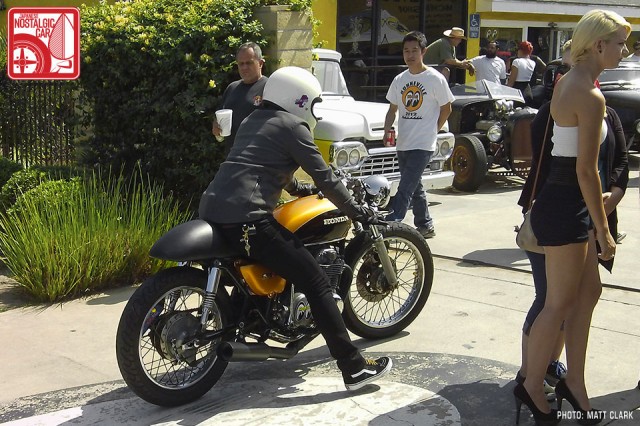 Life is soooo hard in SoCal. Gorgeous women dress too scantily, it's hard to decide between beautiful roads in the mountains and beautiful roads by the coast, and it barely ever rains. And then we have the horrible inconvenience of too many car shows.
That was our dilemma one warm Saturday when we found ourselves confronted with the Mooneyes Open House, Mitsubishi Owners' Day, and SpoCom. Right. Fire up the Cressy.
Our first stop was Santa Fe Springs and the historic Mooneyes shop. This area southeast of Los Angeles proper was once the epicenter of hot rod culture, when returning World War II aircraft engineers used skills learned in the military to tinker with leftover Ford V8s.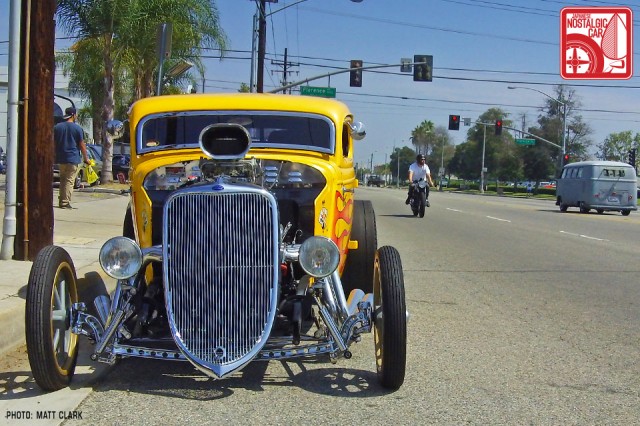 Once a year the doors open to the legendary place where Dean Moon first spun his moon disc wheel covers and Carroll Shelby built his first 427 Cobra. The speed shop itself has only a small patch of concrete for parking and grilling, so for a brief moment Norwalk Boulevard looks like a scene from American Graffiti.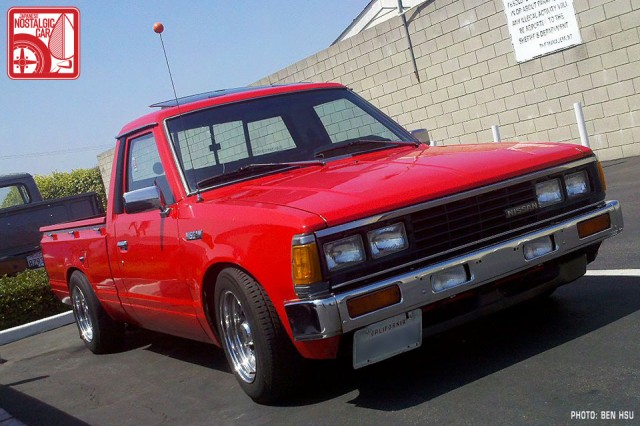 Nowadays, a handful of Japanese machines have been welcomed into the fold. We spotted a few Toyota Hiluxes and a couple of bosozoku-style A60 Celicas but the cleanest one was this cherry Datsun 720 pickup.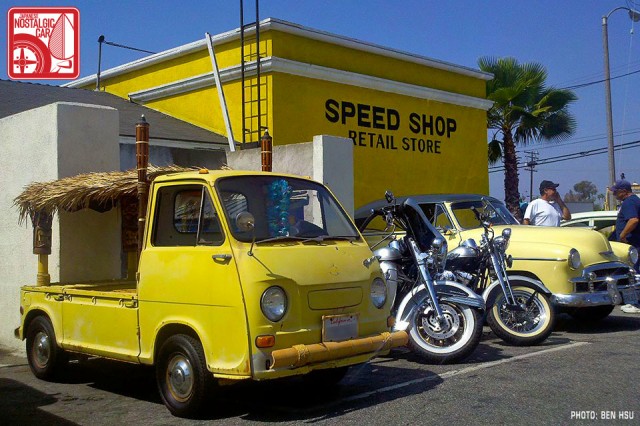 We saw this tiki-themed Subaru Sambar pickup trundling down the 605 on the way to the show. It actually moved at a quick clip considering its 360cc kei motor put out something like 20 horsepower when new. Still, 55 mph is rather daunting when Cali's death wish imbued drivers are whipping past at 80. Glad to see he made it.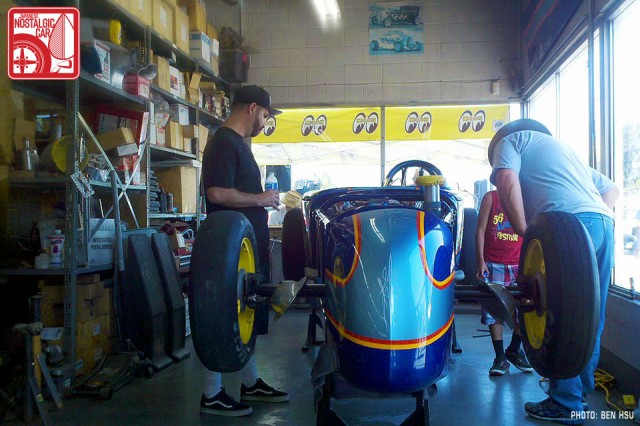 In a few weeks the Mooneyes crew will be taking this dragster to the Bonneville Salt Flats, where Chico Kodama will attempt another land speed record.
The best part about the show? The fact that so many facets of automotive culture are covered. You've got everything from hot rods to lead sleds to lowriders to muscle cars to 70s shagwagon vans. Also, Chico is a pyro and cooks up one mean barbecue.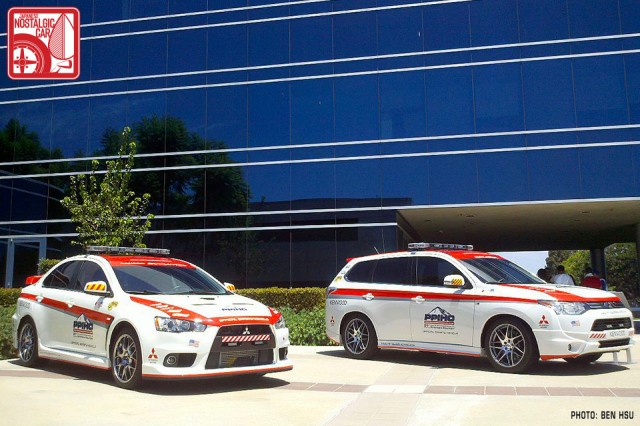 Next it was a short blast down to Cypress, home of the glass fortress that is Mitsubishi Motors' North American headquarters. In years past, the triple diamond clan brought out classics like the FTO or Starion Group B rally car, but this year the featured vehicles were the Evo X and Outlander safety cars from the Pikes Peak Hill Climb.
The rest of the show consisted of about 300 LanEvos, generations VII through X, lined up like imperial stormtroopers. In a sea of huge spoilers, we almost missed this imported Evo IV and its bonkers, factory foglight-integrated front fascia.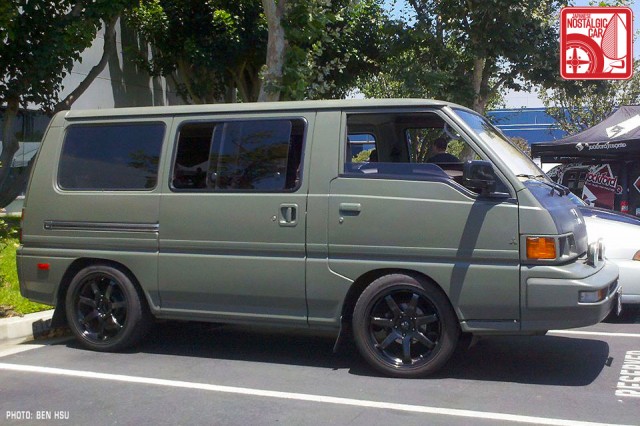 There weren't many classics to speak of, but an army green Delica did stand out from the crowd. This bad box would look perfect lowered on some 14-inch Sigma steelies (coated black, of course).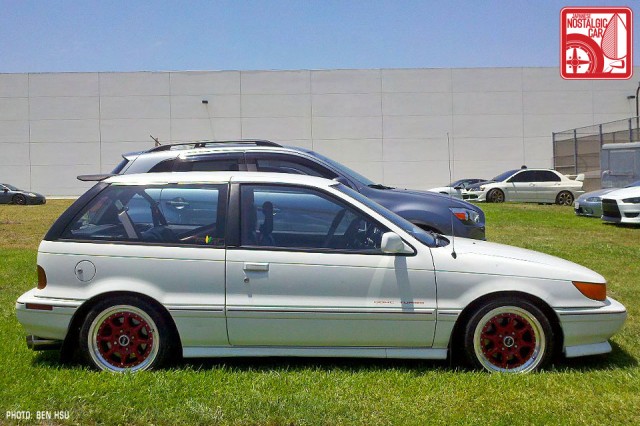 Out on the grassy knoll were more rows of Evo overload, but a lone turbo Mirage was a wonderfully clean example of a car utterly forgotten by most of the world. If memory serves us correctly, the Japanese version of this top-spec, 140-hp demon was called the Mirage Cyborg. You can't get much cooler than that.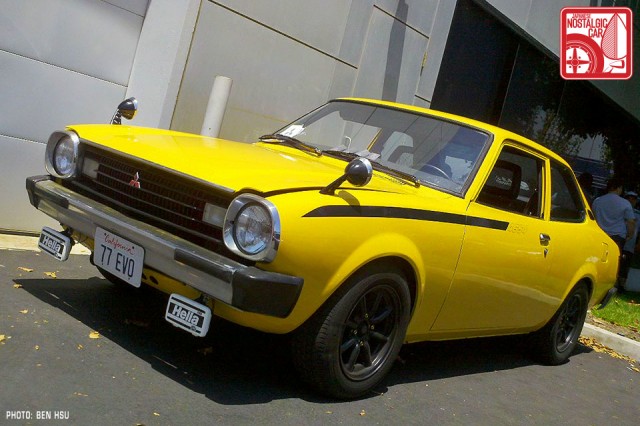 Just as we were about to give up on seeing anything truly nostalgic, we found a 1977 Dodge Colt tucked away in a corner. Appropriately, this first-gen Mitsubishi Lancer was decked out in rally guise with a set of Hella foglights and black Wats. And just in case the legions of snapback-wearing Evo owners with $30,000 worth of mods weren't aware, its license plate let them know who the original King of Cars was.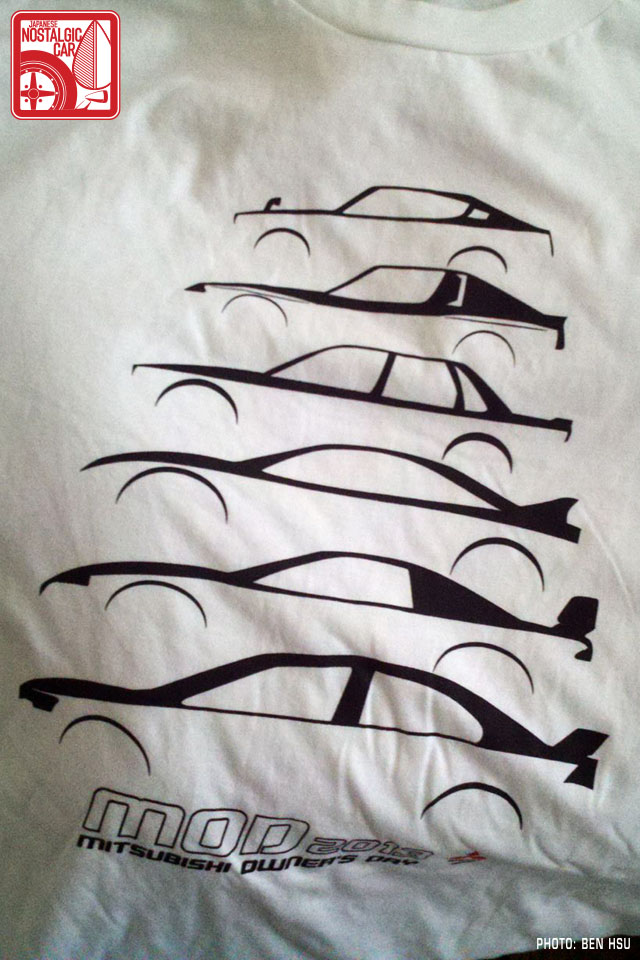 With that, it was time to bounce, but not before grabbing a free MOD shirt. We've always wanted a wearable Galant GTO.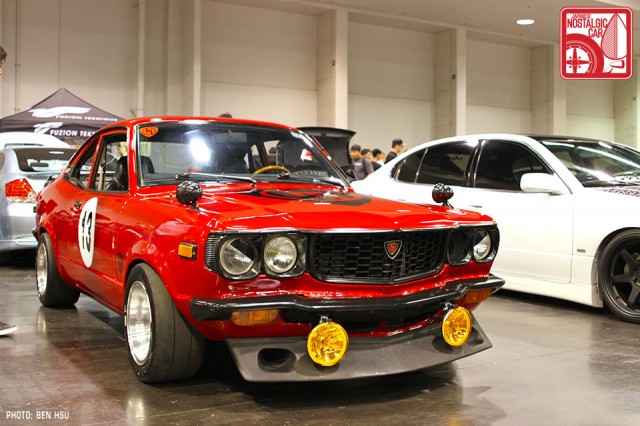 Two shows down, one more to go. A quick jaunt down I-5 later we were at the Anaheim Convention Center and SpoCom. It's appropriate that Disneyland was next door, because the show is like a Fast & Furious theme park. It's got everything you hope people aren't thinking about you when you tell them you like Japanese cars: loud music made by computers not instruments, girls wearing less fabric than Magic Mike, and retina-burning paint jobs on what were at one time nice cars.
Once in a while though, it is possible to find a reward for enduring the sensory assault, like a race-ready Mazda RX-3.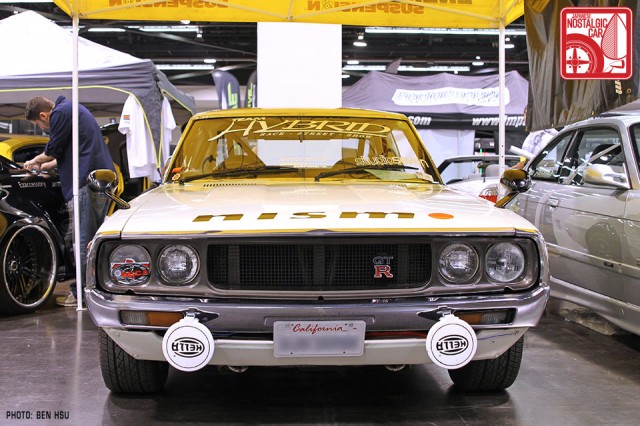 Likewise, Team Hybrid's KGC110 Skyline was a pleasant surprise. With racing stripes down its flanks and a set of Hella driving lights, it looks ready for the track. We want to see an all-out kenmeri circuit monster.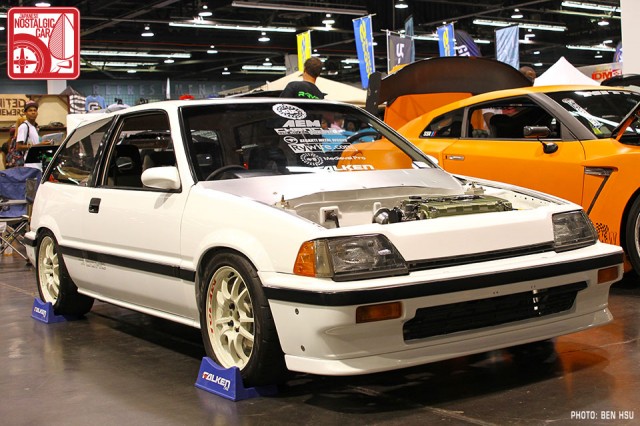 We've always liked EA Civics, and in recent years the Kanjo Racer style has really taken off. Pioneered by Japanese tuning house Car Craft Boon, the look takes big-greenhouse Civic hatchbacks and turns them into zippy traffic carvers on Osaka's Kanjo Loop. A set of properly rare Mugen rims like the MF-10L have always been part of the look, but large rear wings seem to be a growing trend.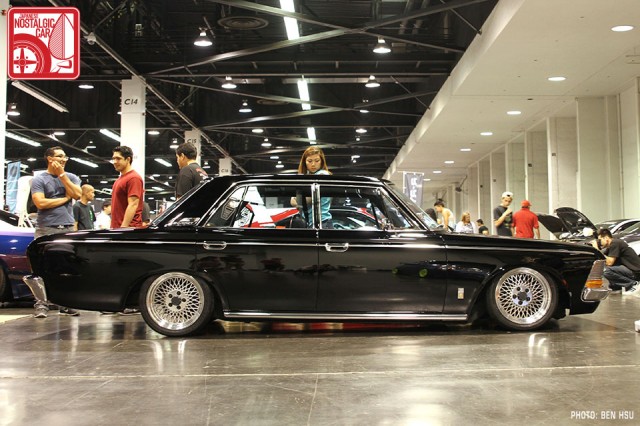 One of my personal favorites at the show was a gangster black MS50 Toyota Crown sitting on 5-lug Enkei 92s. There's only one teeny problem with this build: that black was sprayed over this gorgeous, original-paint Crown. As we learned from Reservoir Dogs, if you let people choose, everyone wants to be Mr. Black. Sure it looks cool, but being Mr. Original is a claim far fewer can make.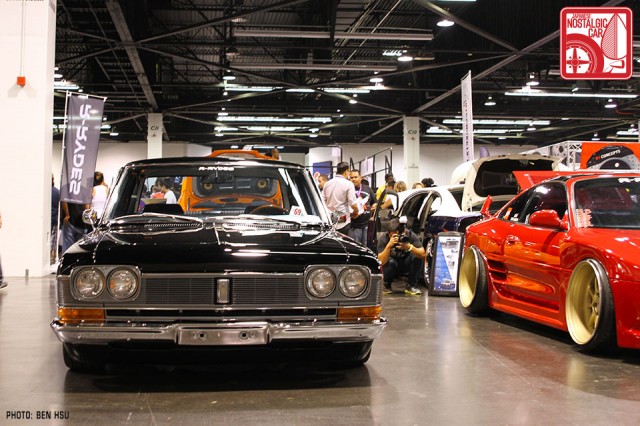 And with that, it was time to pile back in the ol' Cressida wagon and head back up the 5 to LA. Turns out, there were several more shows we completely missed that day, including a Z Car cruise, another hot rod show, and the original Cars & Coffee in Irvine. Man, it's tough out here in SoCal.