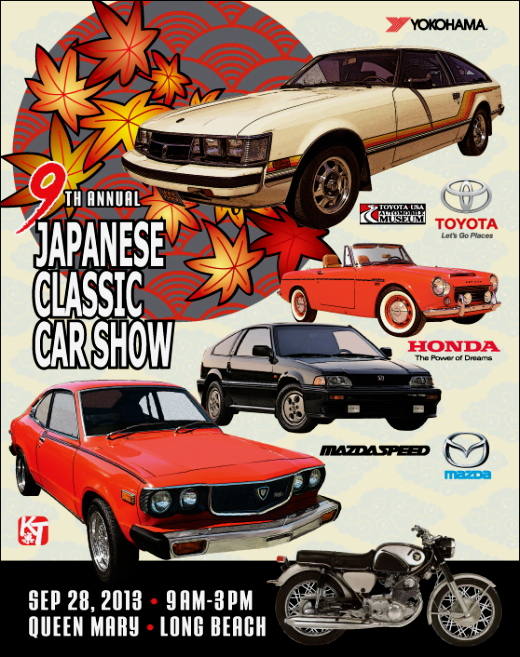 There are only five days to go until the 9th annual Japanese Classic Car Show. The exhibition at Queen Mary Park in Long Beach, California has been hugely influential event since its inception in 2005, a driving force in the acceptance of Japanese cars as classics.
This year, the show promises to contain even more unique debuts and rare cars never sold on US shores. We'll have more details as the week goes on, but for now we can tell you that special guests will include editors and photographers from Nostalgic Hero magazine. Issues of the renowned Japanese publication will be available for sale at the main booth.
So clear your calendars for this Saturday and get ready for the premiere old school event of the year.