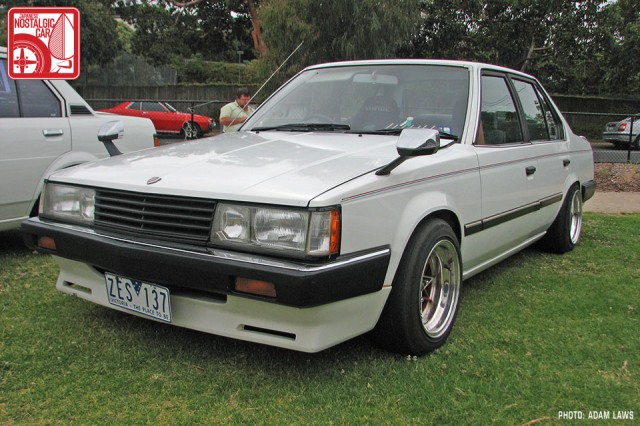 Our picks of Classic Japan 2012 coverage from Melbourne, Australia thanks to guest writer Adam Laws —Dan

Our fifth installment of Classic Japan 2012 coverage features the JNC staff favourites. As it turns out, they have pretty damned good taste as I like the majority of these too!
If this isn't one of the best RT142 Coronas going any where I will eat my hat! It's based on an Australian special deemed the SR which featured front and rear spoilers, red and blue stripes down the side as well as through the seat trim, and a nice leather steering wheel. It was really a dress up special though, as it didn't come with any performance upgrades. Chris O'Brien, one of the representatives of suspension gurus Shockworks, owns this fantastic machine and set about changing the performance side of the equation.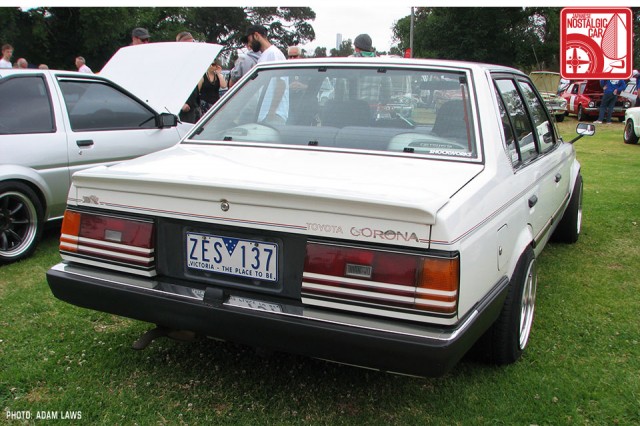 Running extra low on Shockworks coilovers and rocking fat polished lip Star Sharks, this car really has a fantastic look. The stock white-striped taillights, flared guards and fender mirrors fitted by Chris really set this car apart from the humdrum every day Corona rep-mobile. I love it, but you probably figured that out already!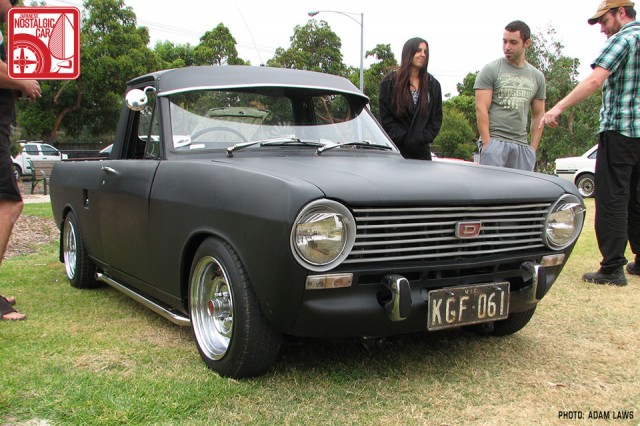 I think this great little machine started life as a B20 series Datsun 1000 (Sunny) ute, which has then had the full rat rod treatment. Matte black paint, peep mirrors, eyelids, side pipes, chrome wheels and bullet licence plate bolts all make for one very cool pickup.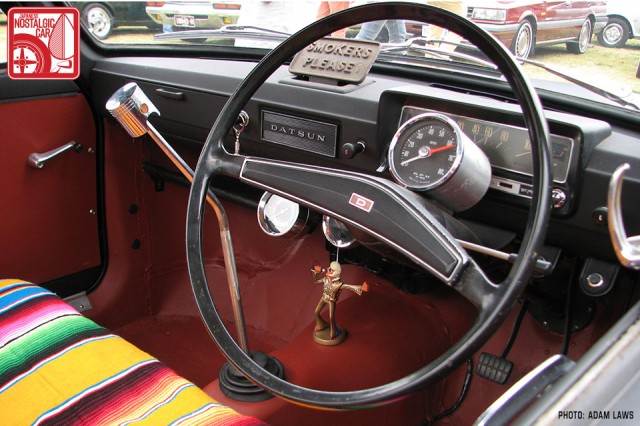 The rat rod theme continues through to the interior. Bare painted steel floors, Mexican blanket seat cover, piston gear knob and Elvis hanging from the dash all make for a very individual ute. By the constant stream of spectators stopping and staring, I reckon the owner has got the style just right.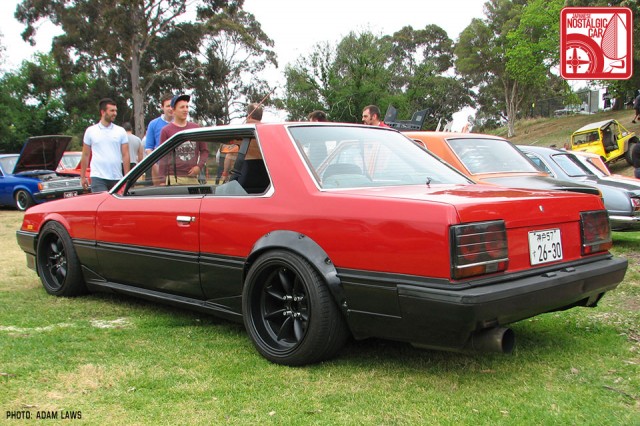 Another sensational DR30 Skyline coupe. I never spotted this with the bonnet up so I don't know what engine package it is running, but judging by the exhaust tip something fast and turbo'd. This car looks simply amazing squatting in the weeds with those huge flares harbouring equally huge staggered rims. Why do pillarless coupes always look so good?!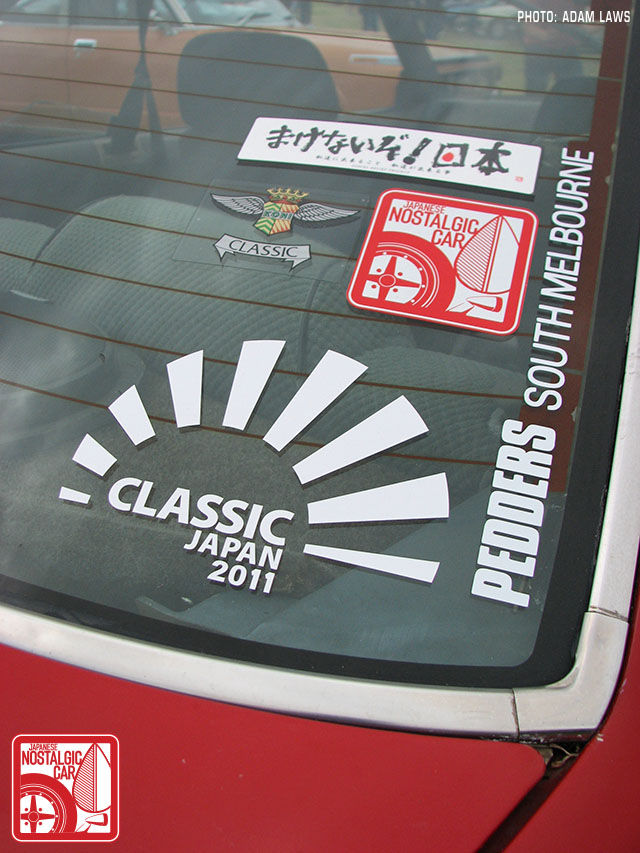 We would like to interrupt this broadcast to thank our sponsors, Japanese Nostalgic Car. The stickers you guys provided went down an absolute treat with our entrants, and quickly ended up all over the place. The DR30 owner was clearly already a fan, as his was sitting pretty against his CJ2011 sticker.
Another orange MS65 Toyota Crown, this time running a little Mooneyes hot rod influence. Black steel rims with thin white wall tyres, a little reduction in ride height, peep mirrors and various hotrodding stickers make this a very cool old cruiser.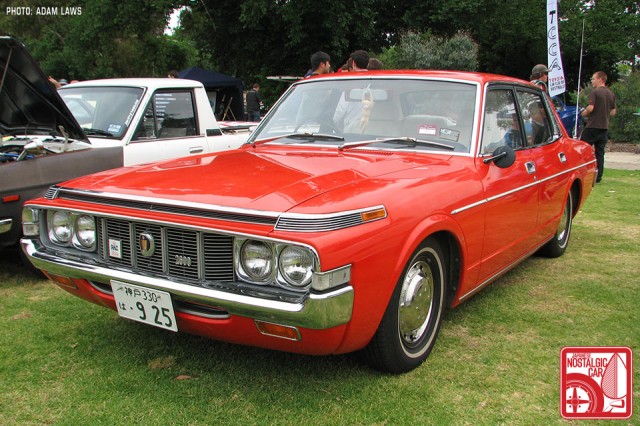 Tate's red MS65 Toyota Crown is a personal favourite of mine too, especially as I tried to lowball the previous owner before Tate snapped it up! It had been a one family owned car up until two or three years ago, and with not much more than a really good polish and a lowering job, Tate has been cruising the Jap show scene in an awesome machine.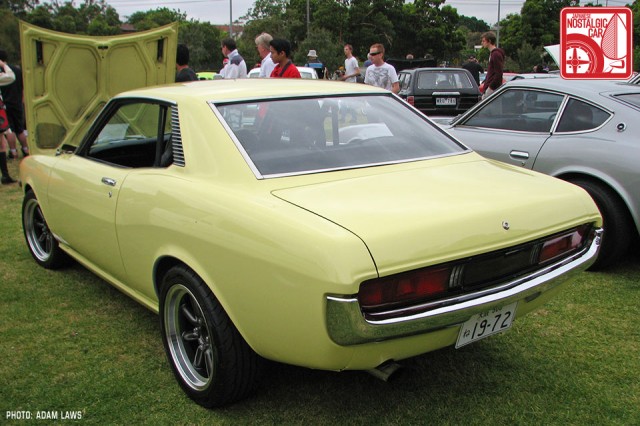 There are few things finer than the gorgeous rear of a TA22 Toyota Celica. Owner Nick's colour choice of pale yellow is just perfect and it is set off extremely well with those charcoal Konig Rewind rims. If I recall correctly this one has not been on the road long since its restoration, so it was great to have it at the show.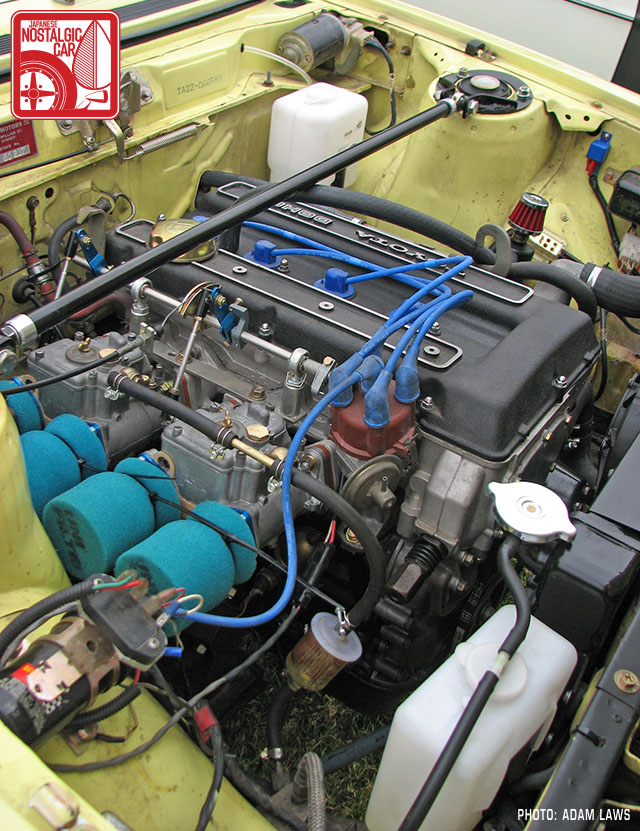 Nick's attention to detail extended to the engine bay in his TA22 Celica, featuring that fabulous Toyota engine, the twin cam 1600cc 2TG. Running twin 45s, the induction roar would be as sexy as the car!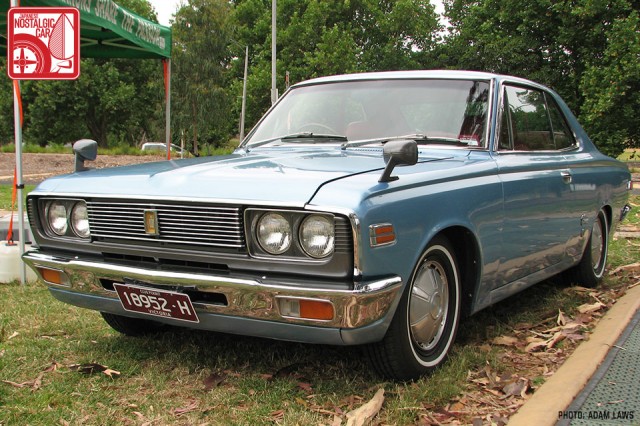 This metallic blue Toyota Crown MS51 hardtop coupe is another favourite of mine. It has been through a couple of hands in recent years, and in the last few months has landed in Victoria in the hands of our local Shannons Insurance (another sponsor plug!) specialist. What a car it is, having just been restored and assembled, it looks amazing. Great lines, a little lower than stock, whitewalls, fender mirrors, it has everything!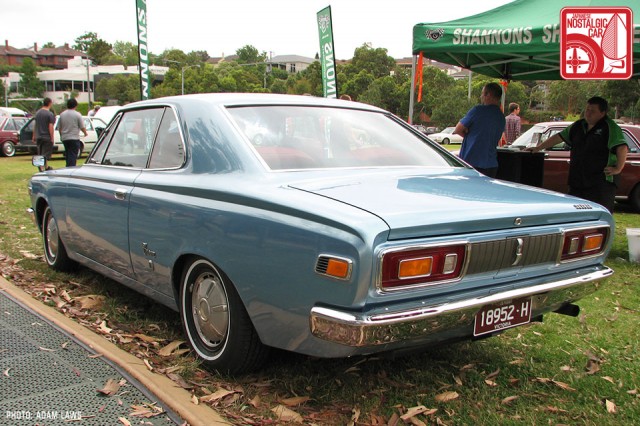 Another sexy Toyota rear end! The MS51 has no bad angles, it looks perfect no matter where you look. The blue exterior is set off beautifully by a rich red interior and the M-series motor with twin carbs is beautiful too. I tell you if only I had the money, and space, I would've tried to snap this up myself when it was for sale a few months back! Its great that it is in the hands of a true Crown enthusiast — he also owns the maroon MS55 featured in an Part 01.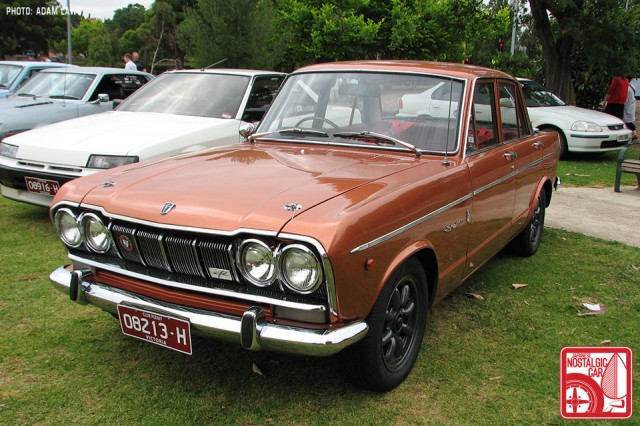 I mentioned previously that we had a really strong contingent of Prince Skylines in attendance, and here is another one. The copper colour is not something you see on many cars, and when you combine it with black Watanabes, this Skyline really stands out. Given the harnesses I can see inside, I imagine this one is no show queen either!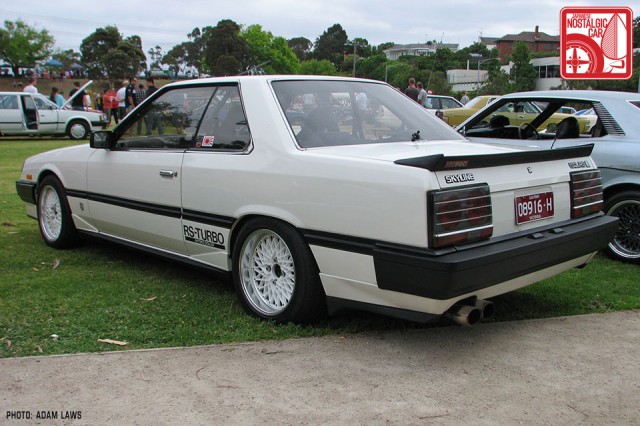 We were spoilt for choice with amazing DR30 Skylines, and this white RS Turbo edition was no exception to the rule. Squatting low on staggered mesh rims, it looked clean and mean.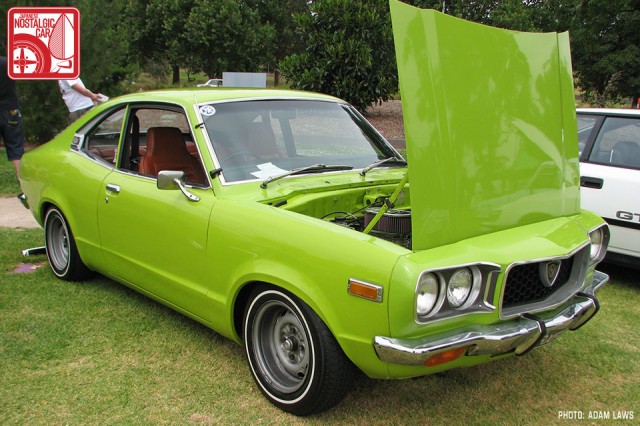 So there I was saying in a previous post that lime green Mazda RX-3s were rare as all get-out. Then we get two of them at our show! This one was not so stock, rolling on widened stock rims with a thin white wall and heaps of really well polished chrome, RXFURY looked fantastic.
How neat is this engine bay? I won't profess to know my Mazdas well enough to say whether that is a 12A or a 13B, but it looks great nestled in there with the Weber feeding it plenty of fuel. Plenty of camber dialed in on that camber top too!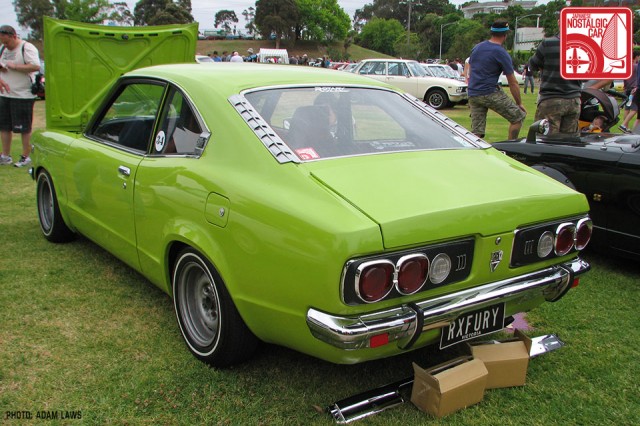 It's amazing what a few subtle mods can do, it's close to stock, but not! I think its great that the owner has resisted the temptation to stick in after market seats and has stuck with the original brown vinyl pews. Great car all round.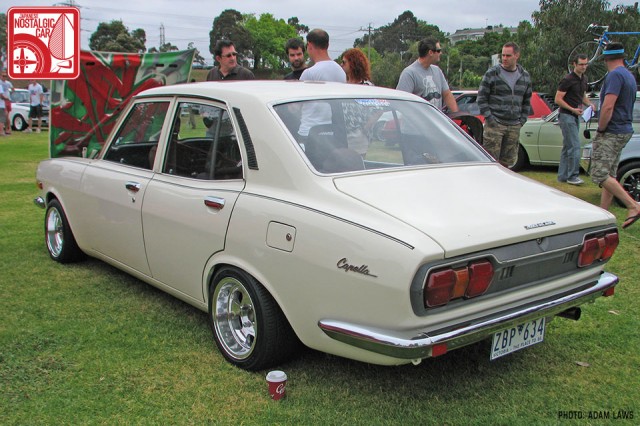 Ahhh, the Mazda Capella. The little 4-cylinder engined brother to the RX-2. Usually that means any Capella worth its salt has had a rotary slotted inside the engine bay, and this deep dished shiny white beast is no different. But check out that graffiti style under bonnet treatment. Very different and very cool!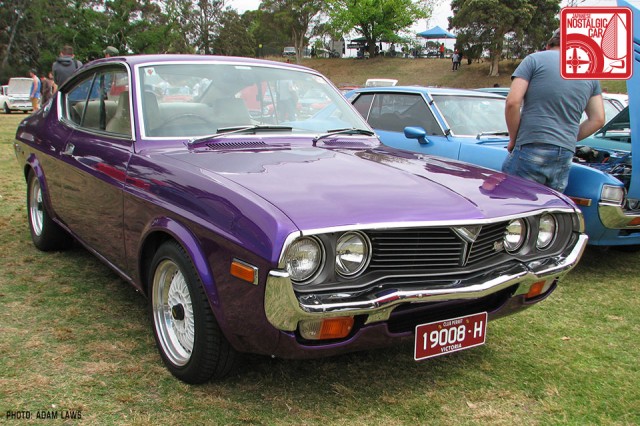 The Mazda RX-4 is another iconic rotor powered machine, and this one looks magnificent in its Purple People Eater hue. White Simmons V4s, another iconic rim here in Australia, set it off nicely. The RX-4 was called a Luce in Japan, and when it had a "boring" 4 cylinder under the hood was called a 929 here in Australia, being sold as a sedan and wagon too. But rotary power makes them much more fun!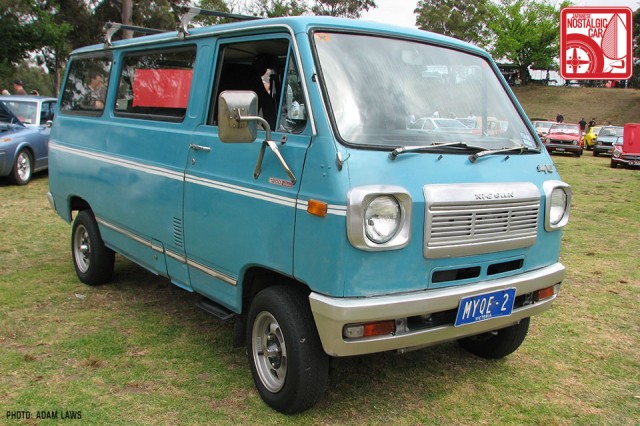 I can quite safely say I have never ever seen another one of these, though I do see this one on my way to work everyday. It took me a few minutes of googling to work out what it was. A Datsun C20 Sunny Cab van, based on the Datsun 1000 with an A10 engine, apparently. It is a very cool little one box van, and I muse often how good it would look slammed into the weeds!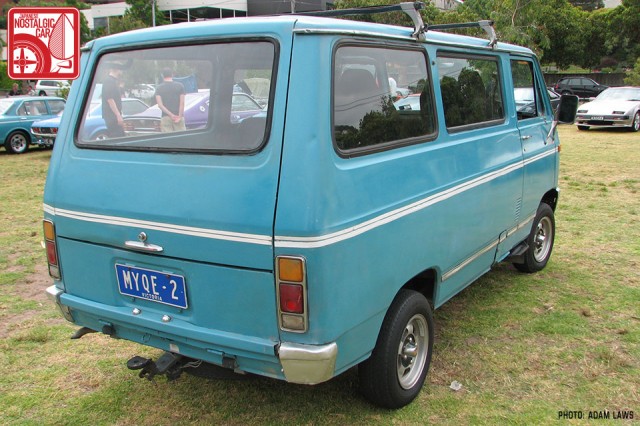 In fact I wondered if the owner realised he had something special, but seeing it at our show made me realise that indeed he does. He uses it regularly as a hauler of something, so it's good to see it is living up to its intended working life. I do wonder what the "MYQE2" plates are all about, clearly a quirky statement about it being just like the ship I guess!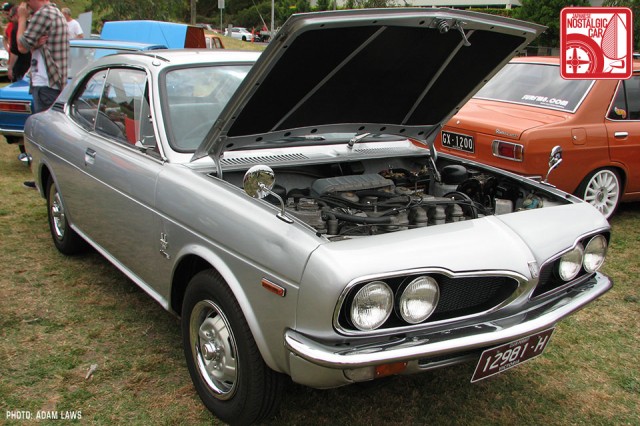 A Honda 1300 Coupe 9 is a rare machine on Australian roads, and this one is in immaculate condition. The 1300 was the first "normal" sedan produced by Honda, but they approached it in an anything but normal fashion. The engine was aircooled at the insistence of Mr Honda, and as the "9" ran 4 Keihin carbies, much like a motorcycle. These cars really are an engineering marvel.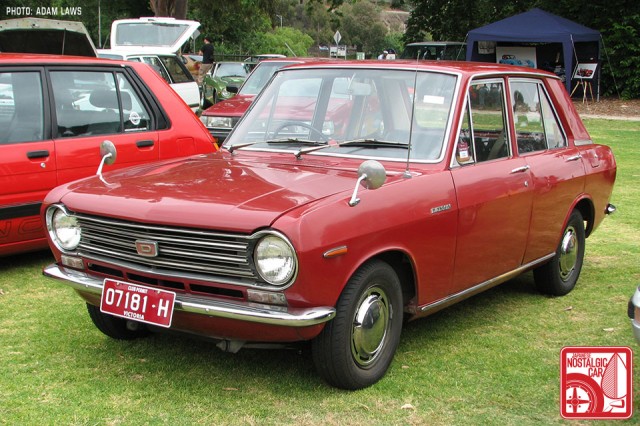 Phil Chapman owns this cute-as-a-button Datsun 1000 4 door sedan, and turns up to many of our meets and gives a helping hand along the way. Phil is quite a tall gent, so there is a little bit of Mr Bean going on when he clambers into his little Datto and meanders away. The Datto is very stock and perfect just the way it is.
One of Toyota's finest luxo-barges, this Toyota Crown MS85 is the pride of the fleet at owner Waqar Ahmed's home. White walls, white roof and blue neons down the side make this one just a little bit different to most!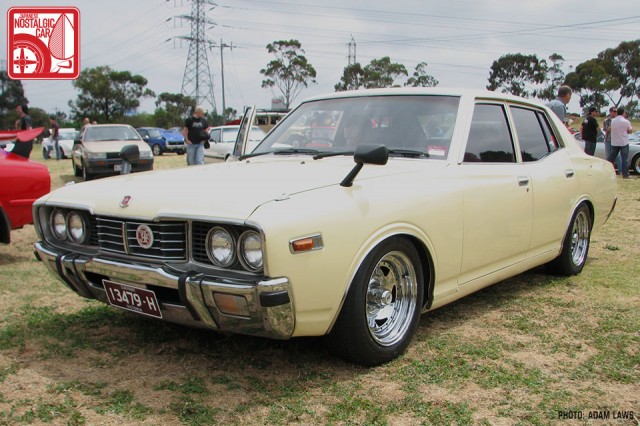 Another cool old school Datsun cruiser, this time what we Aussies know as a 260C sedan, but what was called the Cedric or Gloria in Japan. Nissan was going to call it a Cedric out here too, but local execs talked their Japanese counterparts out of it. Boring! This one looks sensational hunkered down on its dished chromies, its fender mirrors and JAF grille badge finishing off the decorations nicely.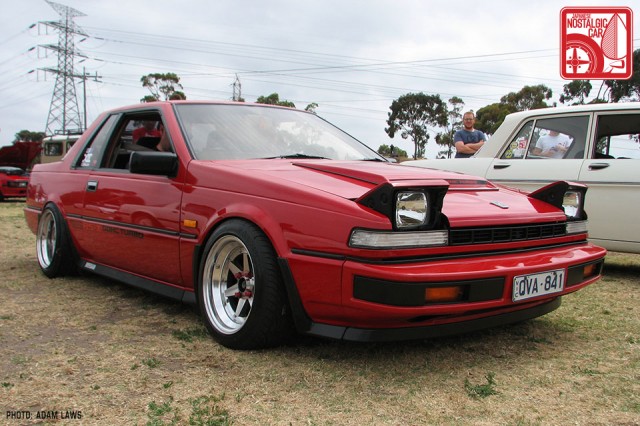 Without doubt this red S12 Nissan Silvia RS-X was one of the stand outs at the show. Unfortunately by the time I got to his section of the show he was on his way out and I had to sprint across the oval to bang out a couple of pics of it. I wish I had more time with it! Running an FJ20 Turbo and sitting super low, it was menacing just sitting there.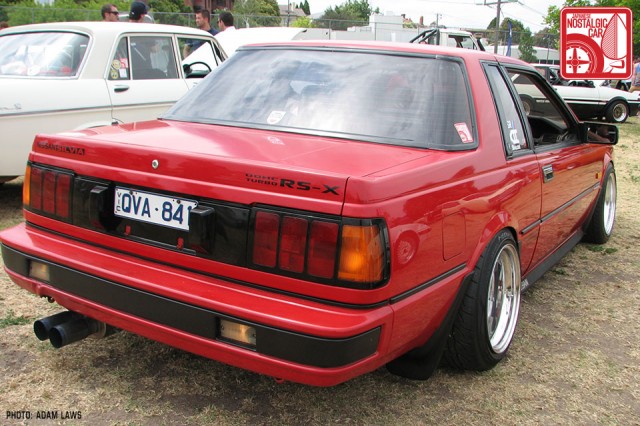 Deep shiny-dish Longchamps and some stretched tyre action, whereever you looked on this car there was awesomeness. I hope we see it out and about again soon!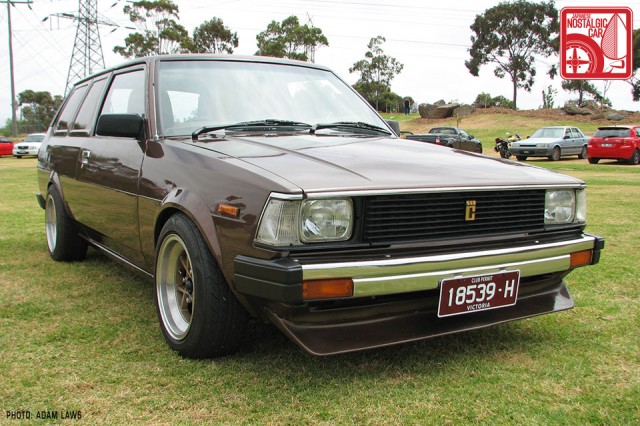 In my 80s installment, I said there was nothing more 80s than a Skyline wagon, but I think I might have been wrong. This sensational KE70 panelvan screams 80s cool with its chocolate brown hide and its two-box design that is, well, very boxy! It has been a labour of love for owner Andreas, and it continually evolves every time I see it. I love the gold Bilbo rims and that shovel spec front chin spoiler.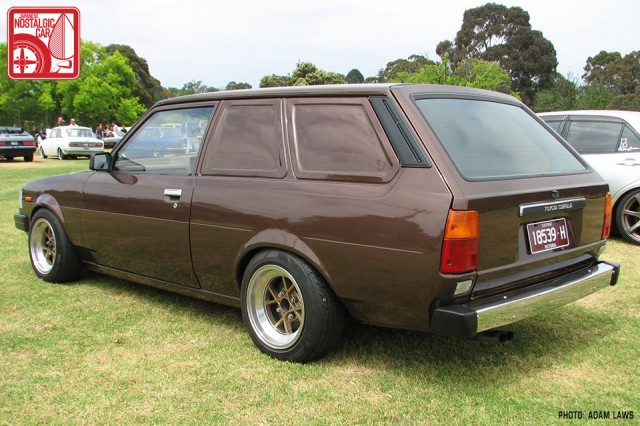 Its lowness is achieved through coil overs on the front and reset leaf springs in the rear, and she is motivated by a fuel injected bigport 4AGE. The package is finished off nicely with those shiny chrome bumpers and the commercial front fitted to Corolla vans sold here. I reckon this brown box is the perfect parts hauler!
So that ends our coverage of Classic Japan 2012. A big thank you to our sponsors JNC, Shannons Insurance and Meguiars, with the help of you guys and our entrants and spectators we were able to raise over $1500 for our charity beyondblue, and have a cracking morning out in the sun with some fine classic Japanese machinery.
Adam is a committee member of the Toyota Classic Car Club of Australia (Victoria), which organizes the Classic Japan Car & Bike Show. If you'd like to join the club, please contact him here.