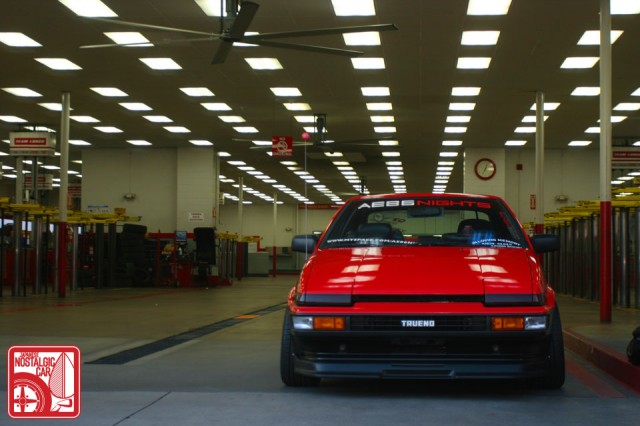 SoCal may have its drawbacks, but there aren't many places where you can put the call out for a hachiroku party and have over 100 cars show up. AE86 Nights has been doing this almost every Saturday night since April of 2007, making this past weekend their five-year anniversary.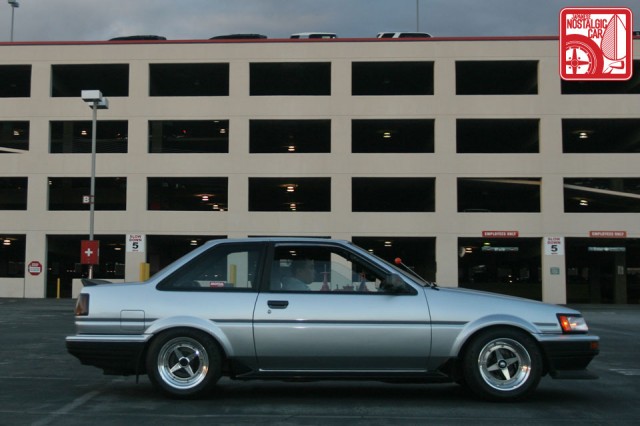 A high turnout was expected because of the special occasion, so the organizers moved the meeting location to Longo Toyota, the nation's largest Toyota dealership. If you've driven down Interstate 10 just west of the 605, you've seen its massive red signage. That gigantic parking structure houses its inventory of shiny new Toyotas.
It stretches on and on. If it weren't for the blue US-spec GT-S on Enkei 92s in the foreground, the hulking concrete grid could look like one of the many well-lit but featureless industrial complexes just outside Tokyo.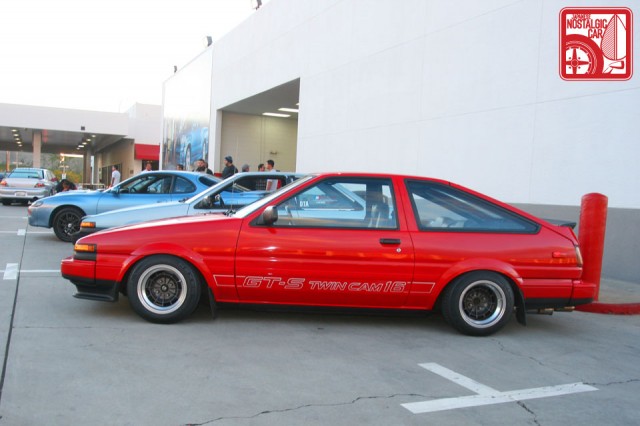 Dennis David's zenki hatch was featured in JNC Vol 04, and it looks as sharp as ever. For a brief while it was returned to completely stock form, pizza cutter wheels and all, but now it's back to weekend racer spec.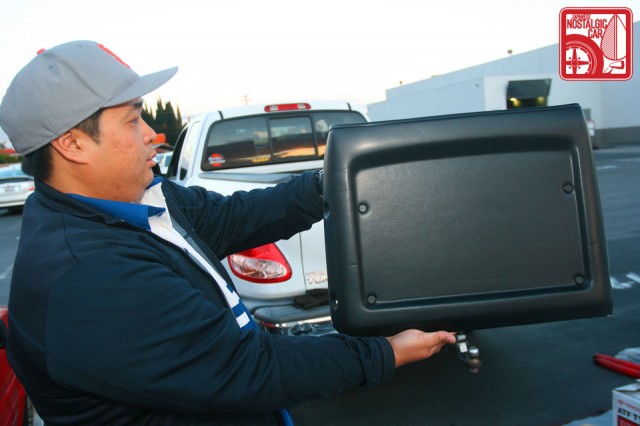 And here's Dennis himself, Vanna White-ing a new-old-stock GT-S seat back that someone was selling. These parts have a tendency to warp after 25 years of sun and abuse, and remain rare because they aren't shared with the lower-trim Corolla SR-5s. Have you ever seen such a clean one?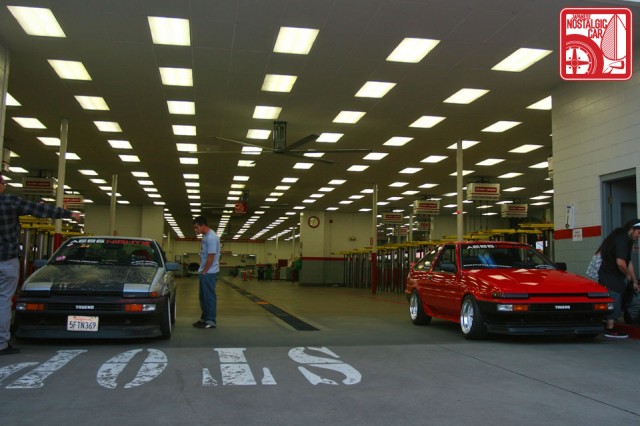 This pair, a track mule on the left, and a garaged beauty on the right, belongs to Morgan Mizuno, the organizer of the event. Behind them are just a few of Longo Toyota's many work bays.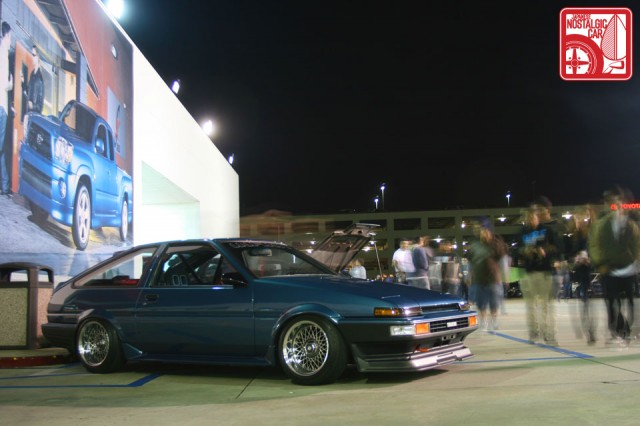 One of the most striking cars was a blue kouki hatch owned by one of the purveyors of Infinit Wheels. With period SSR EX-C Mesh, flawless paint and body work, and a color-matched rear cage, it was clear this hachiroku is loved. It was one of the few that looked completely and utterly finished, like there wasn't one more thing that could have been improved on.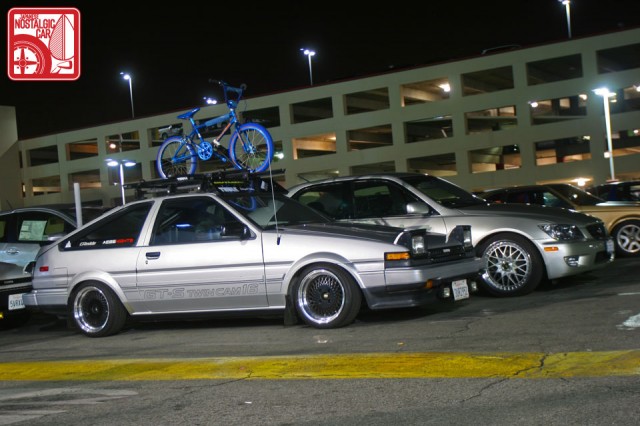 We're always happy to see more and more stock-bodied GT-Ss. The fog lights, wheels and suspension, and hipster bike rack are all easily reversible mods, but a clean body with original paint shouldn't be tampered with.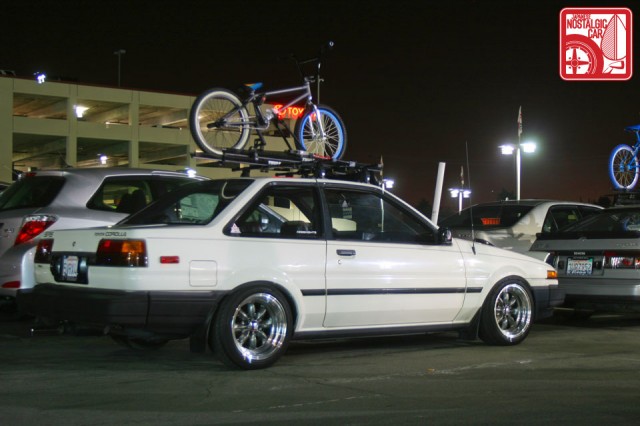 His partner in crime had the cleanest SR-5 we have ever laid eyes on. Not only did it have a flawless but garishly period burgundy interior and completely scuff-free black bumpers, but it was an automatic. Normally that's hugely frowned upon, but whoever owns this deserves ultra mad props for rocking the unloved. Keep it exactly the way it is.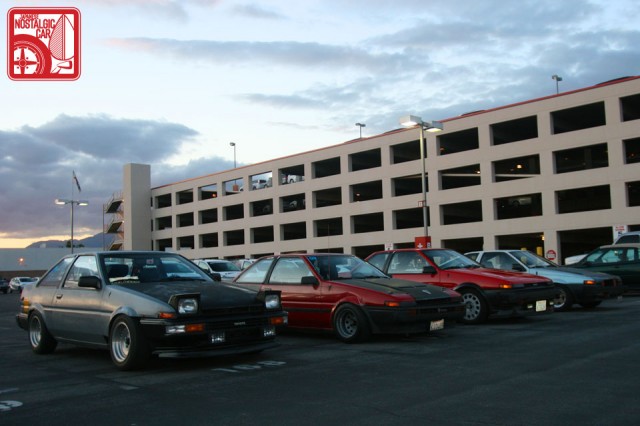 Not all the cars in attendance were clean, but whether they were projects on their way to spotless restorations or drift sluts with one tire in the junkyard, love for the AE86 could not be denied.
An AE86 event of any reasonable size will attract Corollas of all stripes, like these TE72s. The liftback, which has been a perennial favorite of ours, has been shown many times at JCCS and Toyotafest. It's a superb example with a unique bronzish-rose color and a stock interior with awesomely original striped seats. It recently changed hands and now belongs to a drifter.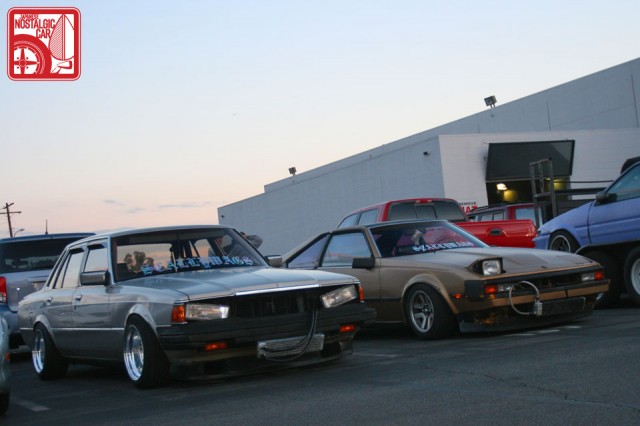 Even a good helping of non-Corolla Toyotas came out to celebrate. Check out these gurachan style straight sixes.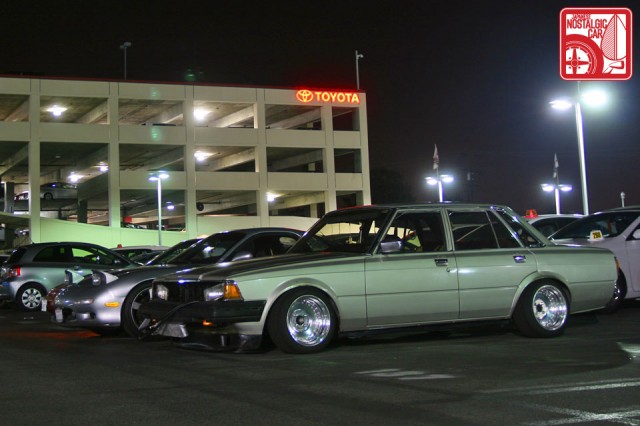 Another scene that could be straight out of Japan.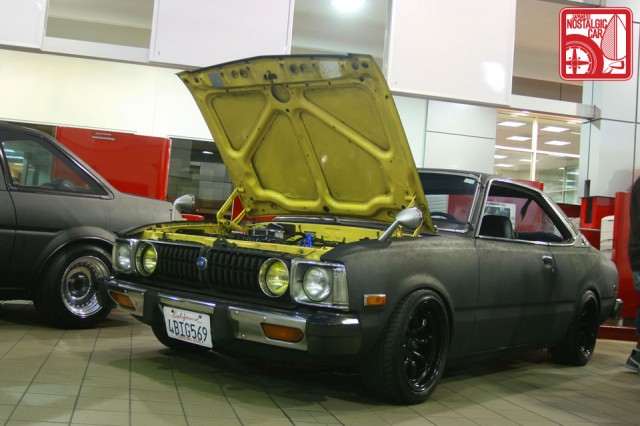 A rare sighting of a RT112 Corona, which will look pretty grand when returned to its original shade of bright yellow.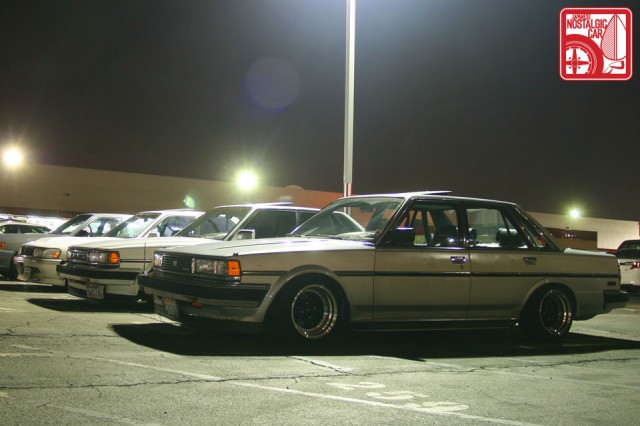 Where there are Cressidas, there is Sparkle Garage. These slammed sedans makes us want to trade the JNC wagon in for a four door.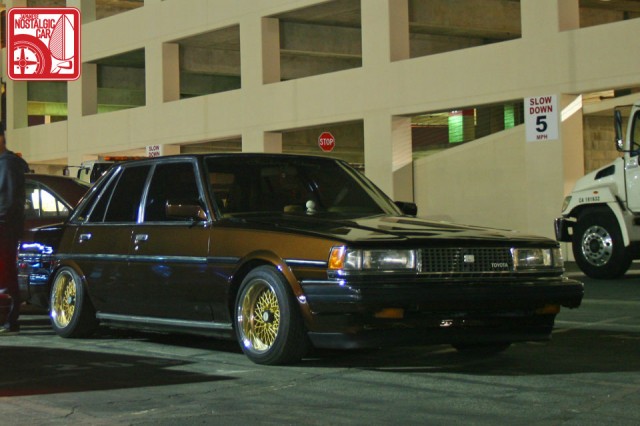 It has been written that automotive writers must love brown, and we are no exception. Although MX73 Cressidas did come in Metallic Brown, this is not that shade. This one has more yellows and reds in in it, pops more, and is simply stunning in person.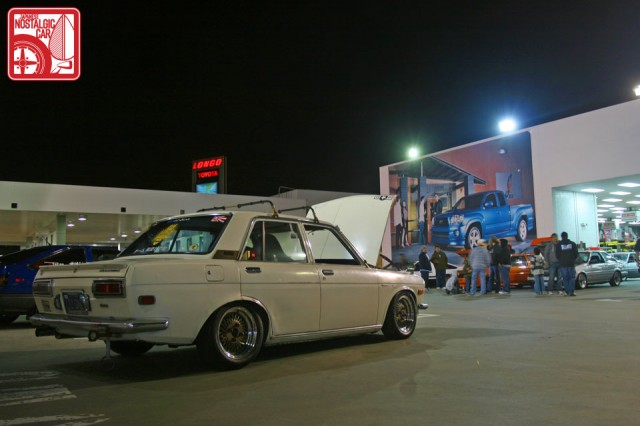 Even a Datsun 510 crashed the party. By the way, kids, that is a roof rack. In many ways the 510 was the AE86 of the late 1960s. Both were inexpensive, fun to drive and underestimated by most self-professed car enthusiasts simply because of their marque.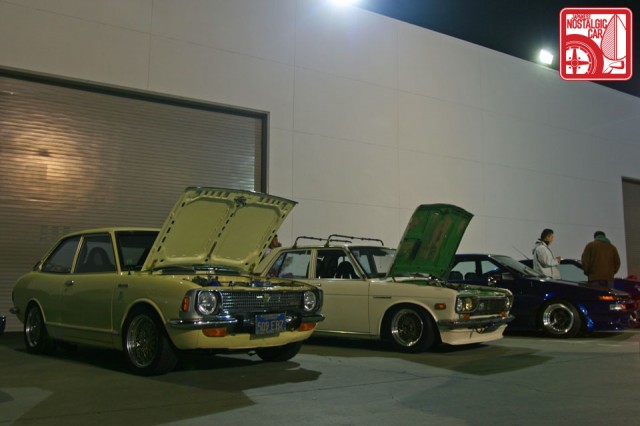 This peanut fit right in, as it was packing an extremely well-executed 4AG swap under its hood.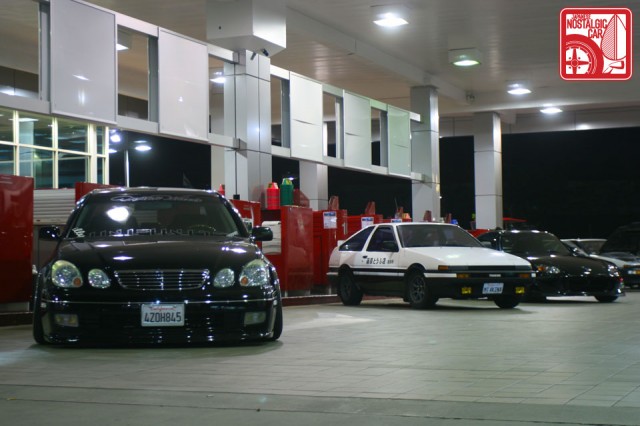 Even a small contingent of VIP cars showed up. And yes, that one in the middle does look suspiciously like the Fujiwara Tofu Shop delivery vehicle.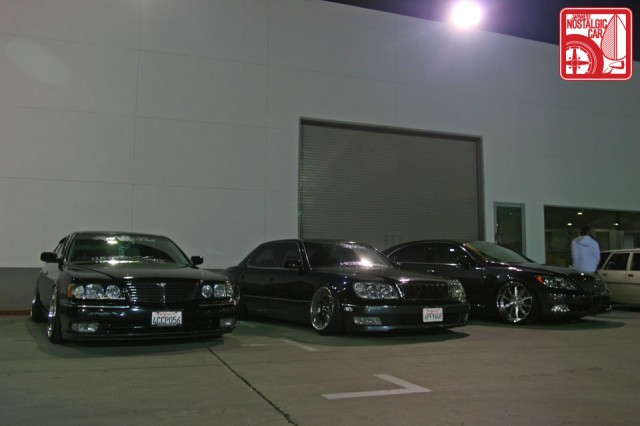 UCF20s are just mean, especially in Japanese gangster black and gray two-tone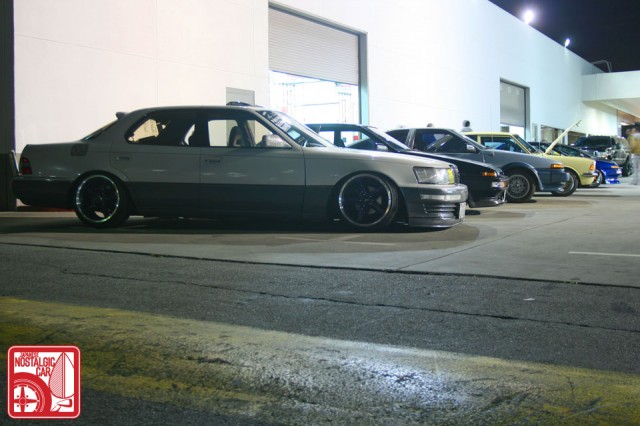 AE86 Nights has grown a lot over the years, and it simply warms our hearts to see how a simple Corolla meetup can now encompass such a diverse showing of Nihon car culture. Here's to five more years and beyond.