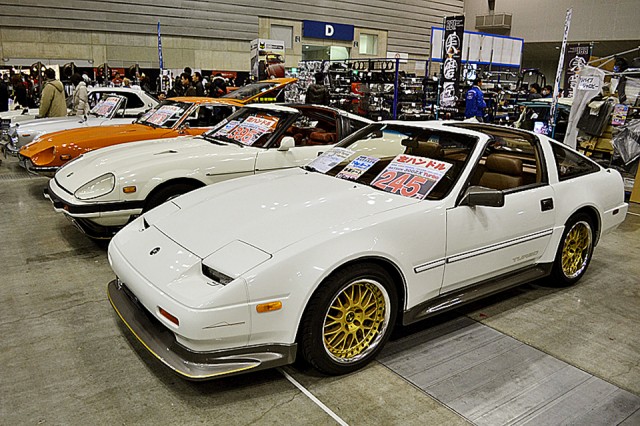 We begin Part 03 of our Nostalgic2Days coverage with four generations of beautiful 'Ladies. There's the Wangan wedge Z31, disco club S130, world beating S30, and the pre-Z roadster spanning two decades of sporting Nissans.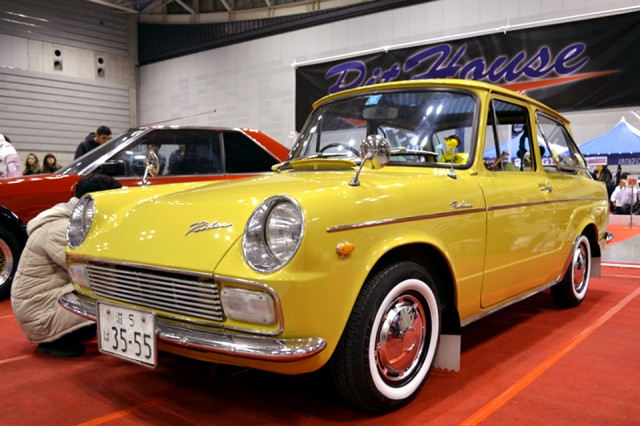 Early Sixties Japanese cars (mostly) hadn't adopted the vibrant hues of the post-Olympics "Golden Age" yet. This Toyota Publica in bright yellow in whitewalls and dog dish hubcaps could almost pass for a Mooneyes car, but it's not. The color probably wasn't original but damn, it sure should've been. How happy would you be to see this car pull up to any venue?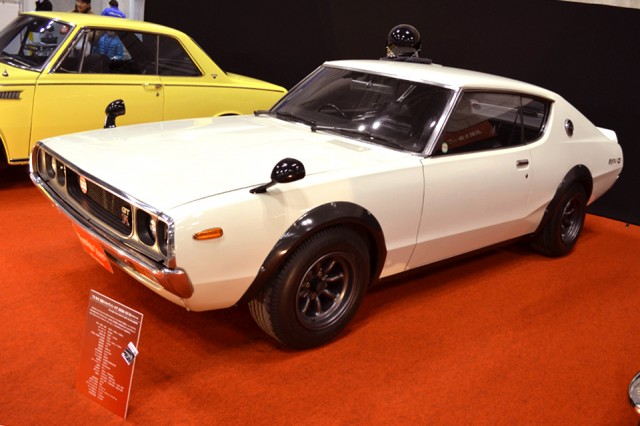 Fine, we know most of you are all "MOAR SKYLINES" so here's a proper KPGC110 GT-R, one of just 197 built. As you can see, black Wats are de rigeur.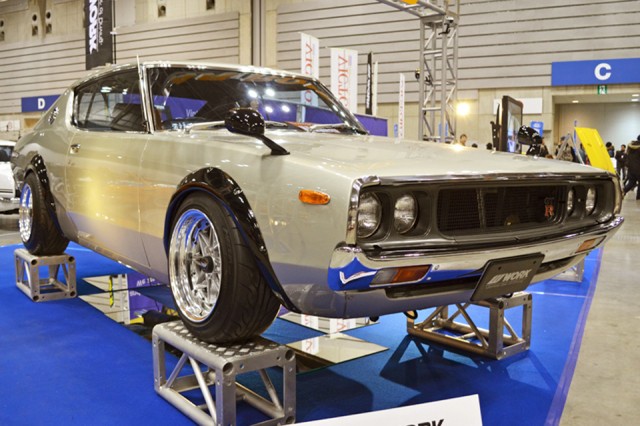 The C110 is often in danger of looking too tall with the stock wheel and tire combo, Take a gander at Star Road's gorgeous kenmeri on Work Equip 03s. Raising a properly lowered one to eye level gives the the car a whole new air of menace.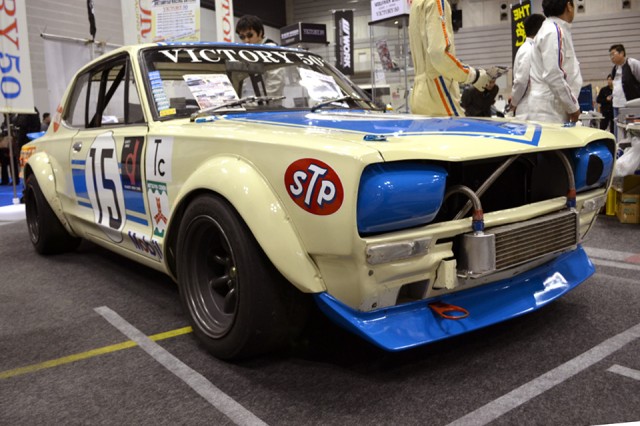 We last saw the Victory 50 works replica hakosuka at the Fuji Jamboree, proving this ain't no show queen. We'd kill for the vintage racing suit on display, and dig the crew's matching modern threads.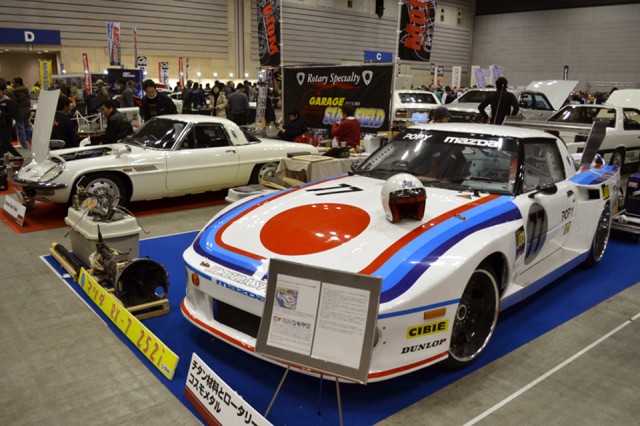 Over at the Garage Star Field booth, a gorgeous Mazda Cosmo Sport was displayed beside a replica of the 1979 Mazda RX-7 252i. Though the car had a short-lived career, it did race at Le Mans and went on to inspire many a zokusha.
Many hakosuka were scattered on the show floor, but the sparkling white one built by Skyline specialists Red Megaphone was one of the cleanest. Deep-barrel Longchamps  make for a nice alternative to the standard Wats.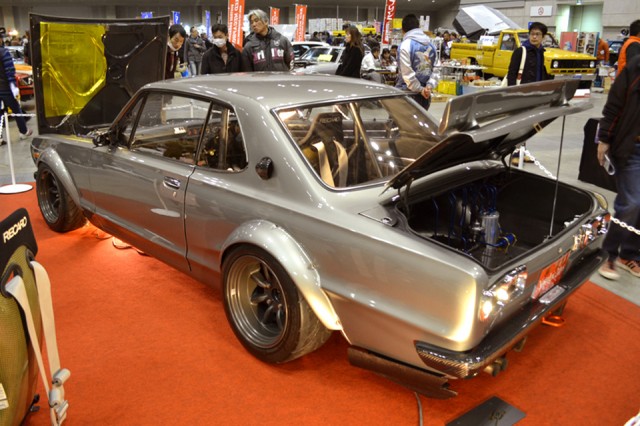 As we mentioned, ever more aftermarket parts are being developed for hakosuka Skylines. We feel that replacing chromed steel with carbon fiber takes away from some of the car's period charm, but in this case even the diffuser works to make this box sky a menacing track monster.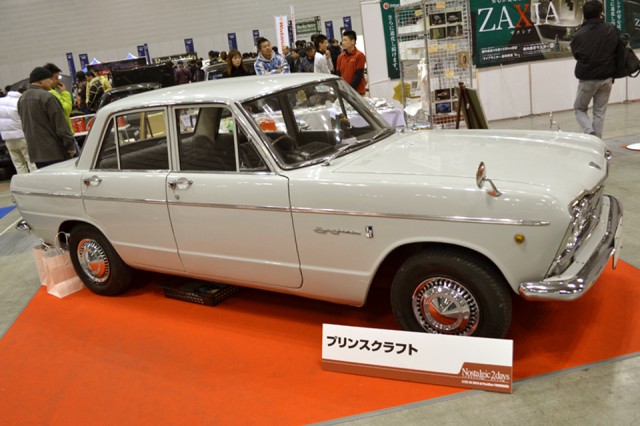 The GT-R generation Skyline dominate most classic car discussions, but proper respect must be given to the one that started it tall, the S54 GT-B. The Prince Craft Skyline saloon was simply a beautiful example of Godzilla's granddaddy.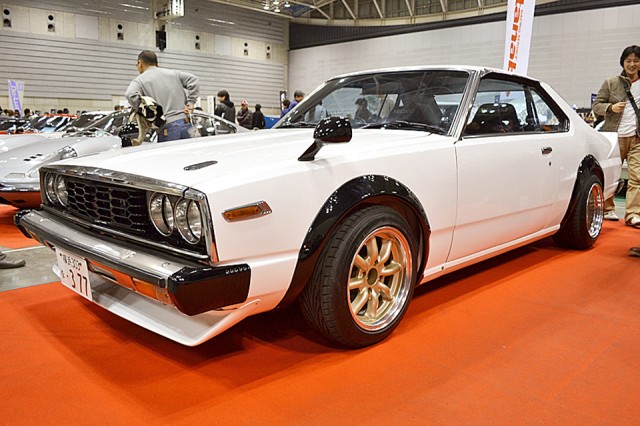 Likewise, the post-GT-R Skyline Japan deserves some love too. Most modified ones tend to lean towards bosozoku style, but this one's flares, Wats and air dam make us wonder what a KPGC210 GT-R would have looked like.
The badge on the fender of the 130-series Nissan Cedric says "Personal Six" but it appears to have a Deluxe Six grille and hubcaps. Can any Cedric fanatics set the record straight?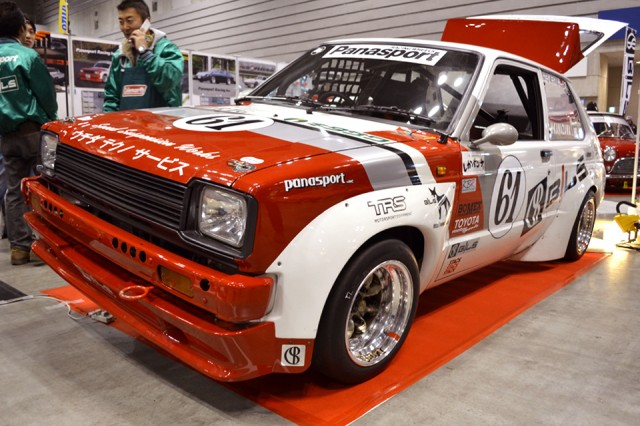 The BILS Panasport crew always rocks incredible track machines at their booth. This KP61 Toyota Starlet in full TRD regalia is positively monstrous. We've long said that Wats fit nostalgics better than Panasports, but for this circuit bomber slathered in modern livery, it works.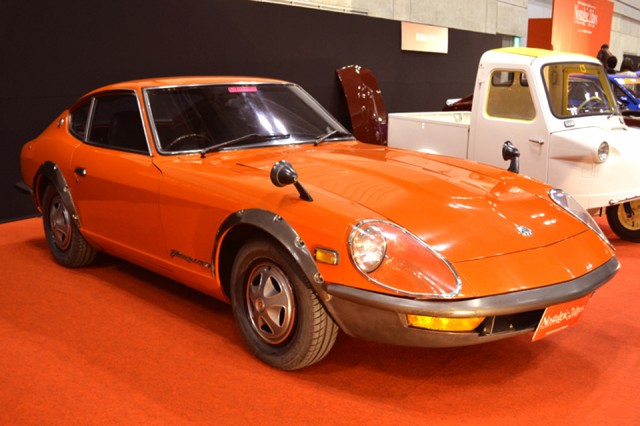 A rare stock appearing example of a Nissan Fairlady 240ZG. As much as we love shakotan S30s, we're glad somewhere, someone is preserving this fantastic orange specimen as is.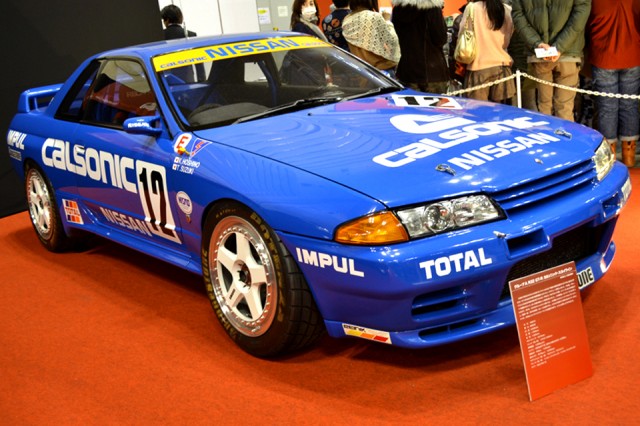 Either this is the Calsonic BNR32 GT-R race car that won the 1990 and 1993 Group A All-Japan Championships or a very good replica. The winning car is stored at the Nissan Heritage Collection, so it's quite possible this is the real deal.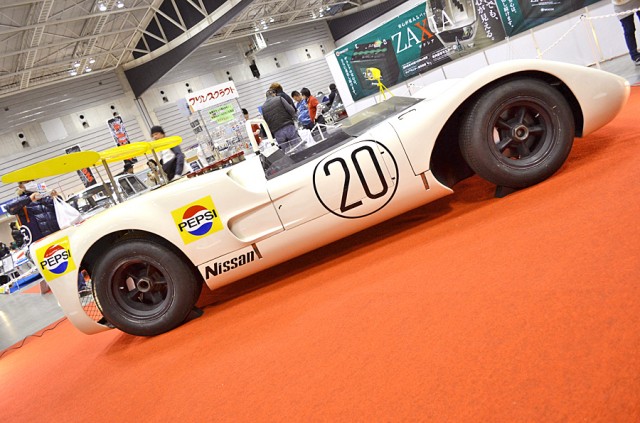 Before we conclude, let's take another peek at the glorious Nissan R381, with its Mooneyes-built Chevy V8 and all. David already mentioned it in his his dispatch but this car is so incredible it warrants one last look. Surely it served as some inspiration for Speed Racer, no?
That does it for JNC's 2013 Nostalgic2Days coverage. In case you missed it here's Part 01 and Part 02.
Photos courtesy of MQQNEYES.