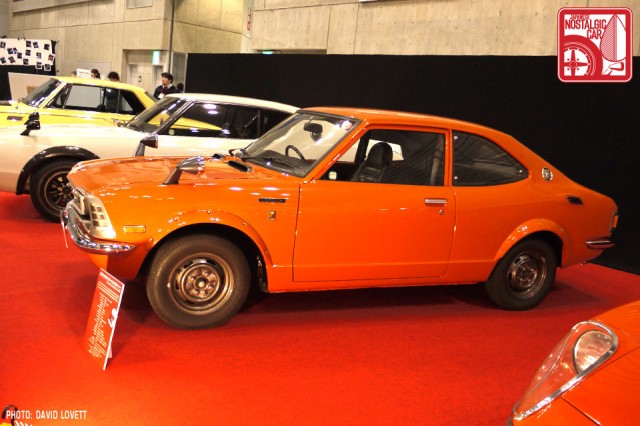 The latest dispatch from guest writer David Lovett of Classic Car Nagoya covers Part 01 of the annual Nos2Days event, where we first encountered CCN years ago. —Ben

There's one show every year I absolutely refuse to miss. Nostalgic 2 Days happens every year in February, and while Tokyo isn't always the easiest drive to make, it's worth it for this show. The vendors always bring out there A-Game as it is organized by Nostalgic Hero magazine.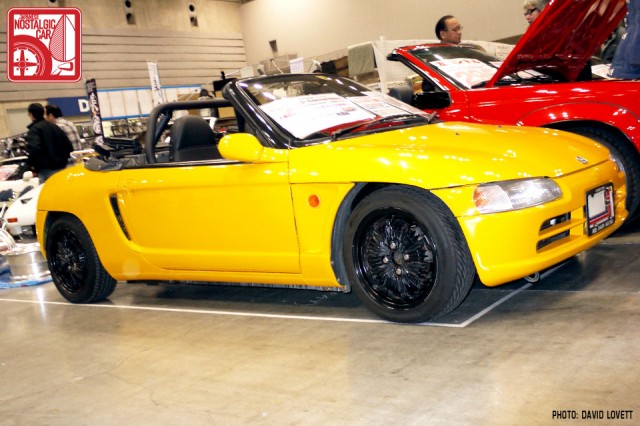 Honda Beats are not all that rare, but what really set this one off was the set of Mugen CF-48s. These wheels were originally used on the Mugen race cars of yore and are meant to act like giant heat-sinks. They never really caught on, but they sure do look good.
Walking around the back, I was thrown off guard by the California plate. I'm guessing that the owner of the car just threw the plate on for fun since the car isn't quite old enough for importation just yet.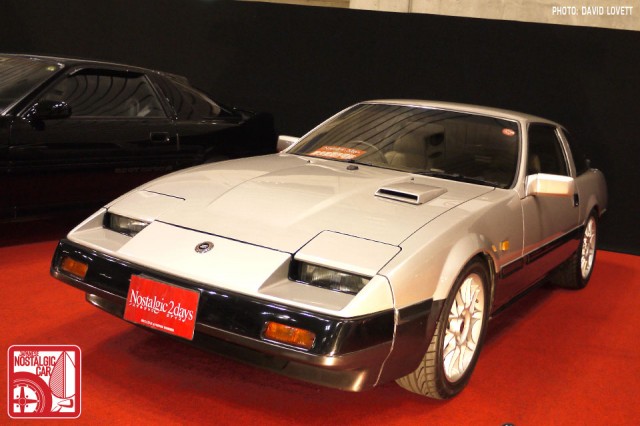 Speaking of cars old enough for importation now, the Z31 Fairlady Z is now at that age where it's considered a classic. This one looked particularly clean and I'm glad to see that they are starting to get the recognition they deserve.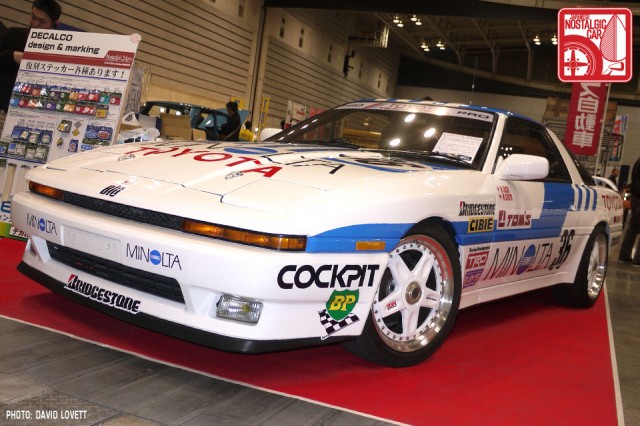 The famous Minolta Group A Supra race car was quite a sight to see… at first. Upon closer inspection, it's really just a finely crafted replica. The first visual give away is the lack of a side exit exhaust. Oh, and the fact that it's outside a booth advertising decals is a pretty big hint too.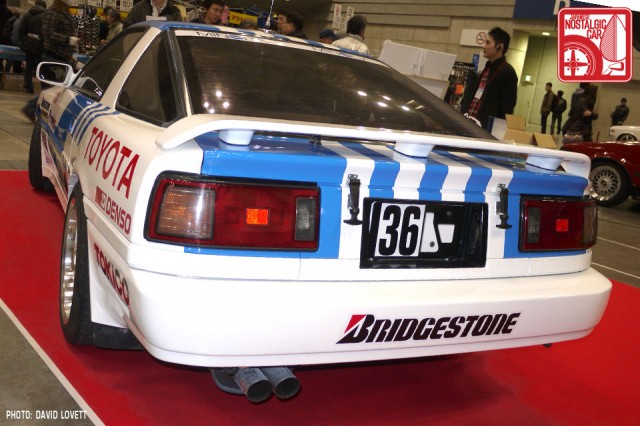 Still, I've always been a sucker for the Mark III Supra and this one was definitely clean. It was refreshing to see this body style of Supra getting some action at Nos2Days.
Going in the complete opposite direction of modern-ish racing cars is this Datsun Type 16. Pictures can not accurately convey just how skinny this car was. It was skinner than a Subaru 360 and only slightly longer.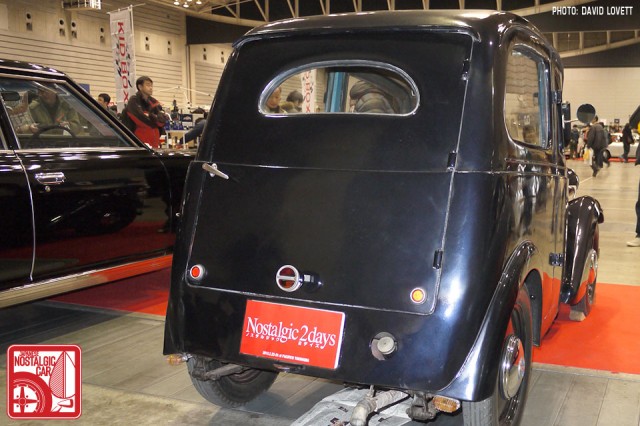 It sure did look good though. I particularly love the rear tail light. Also, seeing a hand crank starter makes me smile every time. It should be noted that the original blinkers are A-pillar mounted semaphore type that swing out. They're still there, but it appears the owner has added aftermarket light blinkers.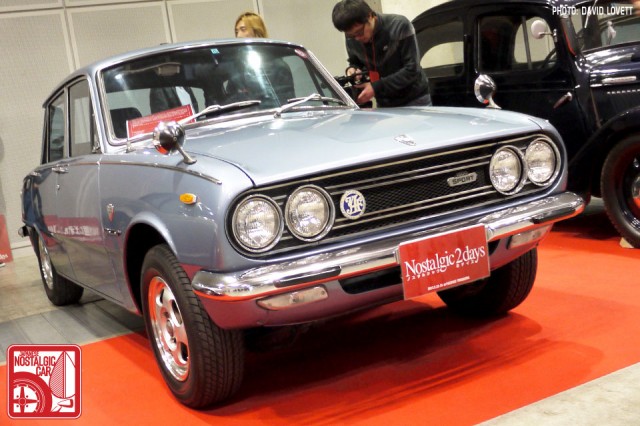 Right next to the Datsun, serving as an amazing example of car evolution, was this stunning Isuzu Bellett Sport. The Bellett came in many different flavors and body styles and by the far the most popular model is the GT Type R, but I have a soft spot for these four-door sedans.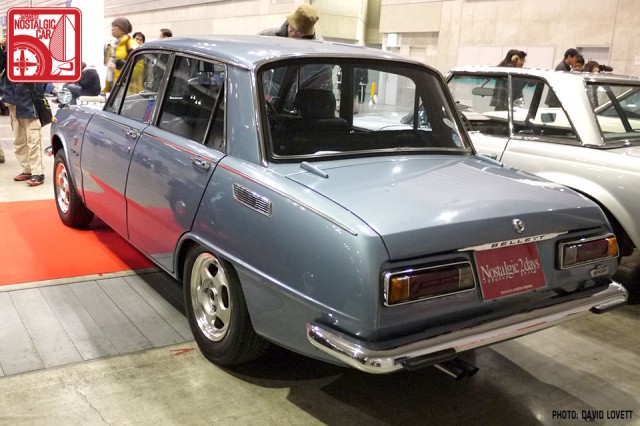 Just because these Sport models weren't designated with the GT Type R emblem doesn't mean they're any less formidable. Many of these were like a wolf in sheep's clothing, becoming rally machines and looking good sideways.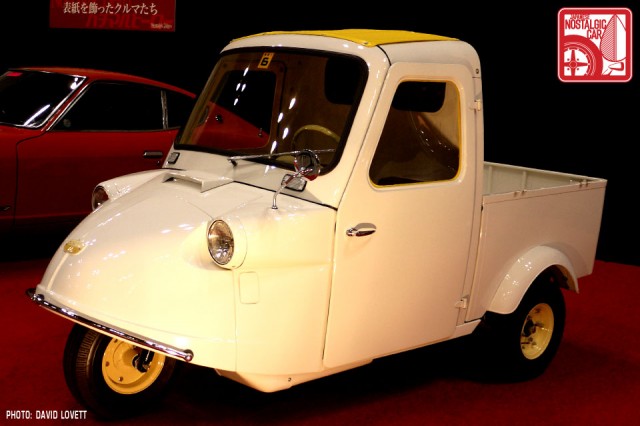 This particular Daihatsu Midget was so clean you could eat off of it. The little three wheeled kei is one of the most iconic micro cars to come out of Japan, but this particular one had something I'd never seen before.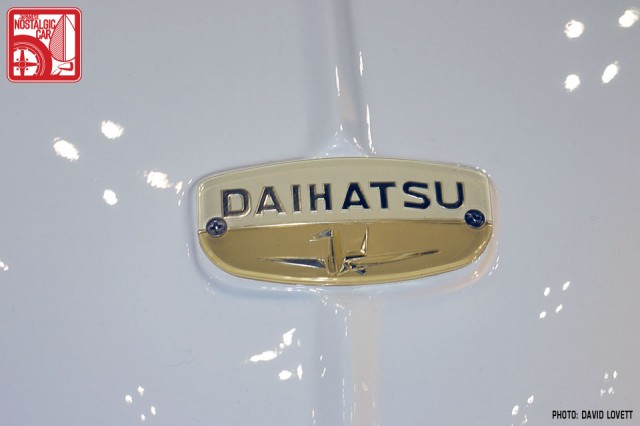 The emblem on the front had a crane on it. I'd never seen a Daihatsu emblem like this before and it's rapidly becoming one of my favorite emblems of all time. If anyone knows more about this emblem, let me know, I'd love to learn more about it!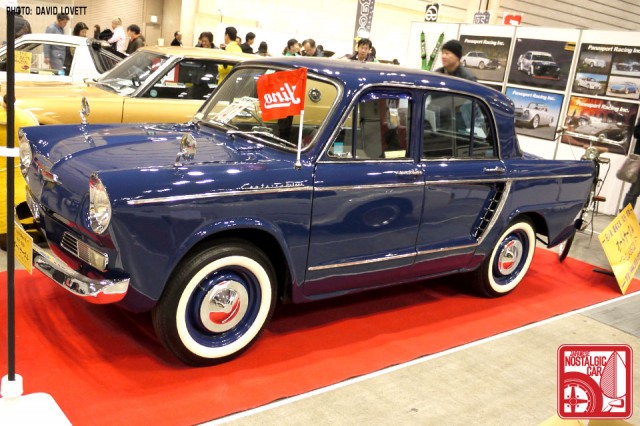 If you had asked me last month what the best looking Hino was, I would have said the 1300 coupe, hands down. Well, that was before I laid my eyes on this PC-series Hino Contessa Deluxe. Having seen one in person now really just makes me sad that Hino's automaking never continued past the 1960s.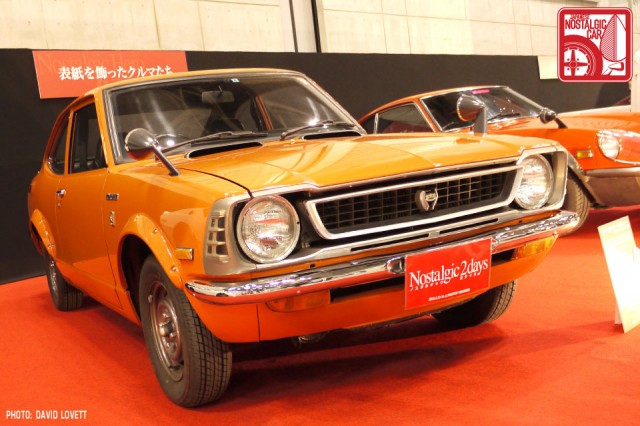 The TE27 Corolla Levin is one of those cars that is just begging to be driven. The mini muscle car shape really makes this one of the best looking Toyotas, its painted fender flares looking absolutely stellar with stainless rivets. Steelies always add that finishing touch too.
Of all the cars on display here, only one stole my heart completely. The first generation Nissan Silvia is rare as hen's teeth and possibly one of the best styled Nissans ever built.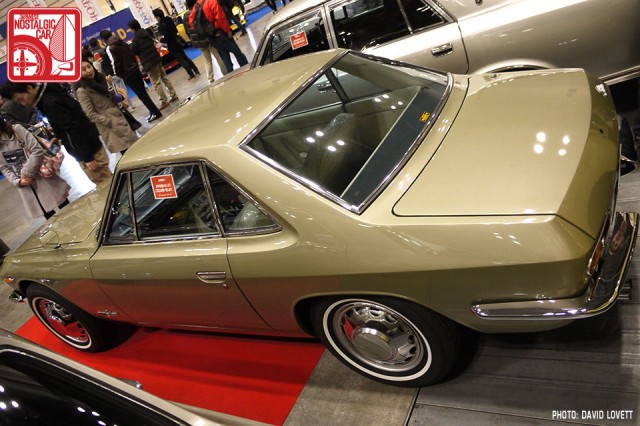 Even the incredibly 1960s wheel covers look perfect on this car.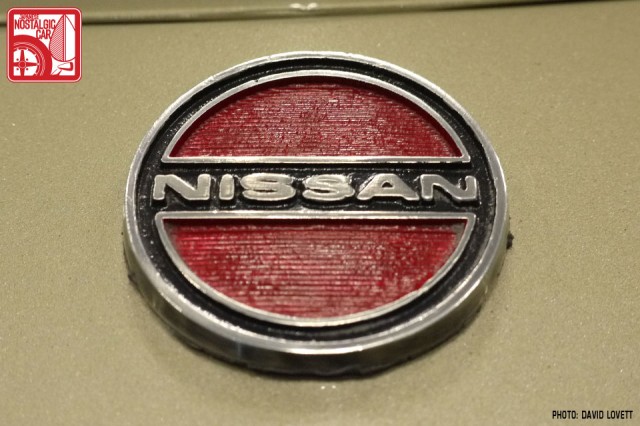 Near as I can tell, this is the only Nissan to ever use an emblem like this one. It's not particularly well-crafted and the paint looks a little homemade, but it just fits so well with the rest of the hand crafted beauty.
What really seals the deal though is the interior. It's one of the most classically beautiful interiors I've ever seen Nissan craft. It doesn't have the usefulness of the hakosuka's and it's not nearly as iconic as the S30 Fairlady Z's, but it's still a perfect example of how to do interiors right.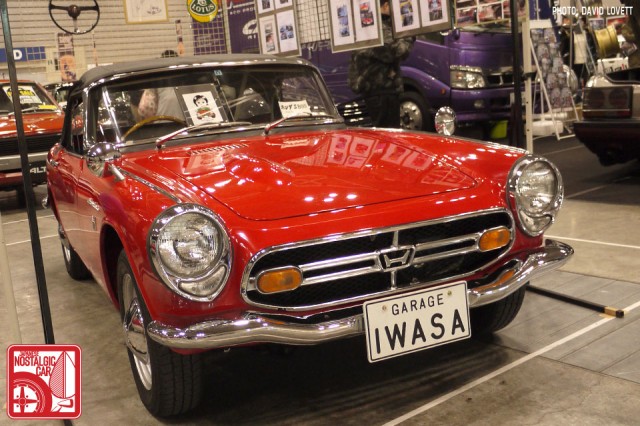 This Honda S800 was properly restored and looked absolutely gorgeous in red. It doesn't have the race car appeal of the hardtop, but I reckon the drop top just makes hearing that glorious, roller bearing, 800cc engine rev to nine grand that much easier.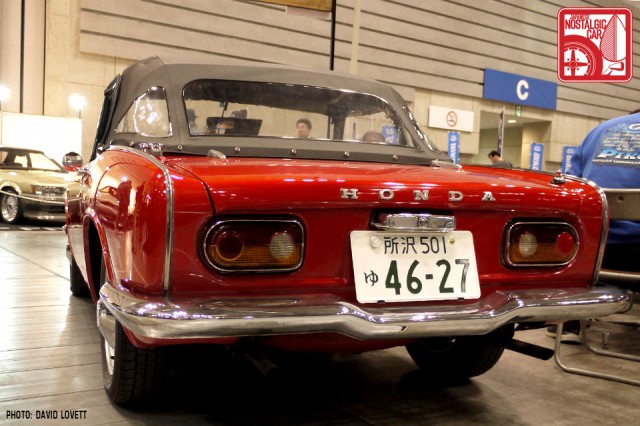 One feature that never really noticed before is how the rear bumper is bent down in the center to make enough space for the license plate. You know your car is small when you have to make design decisions to accommodate the "large" license plate.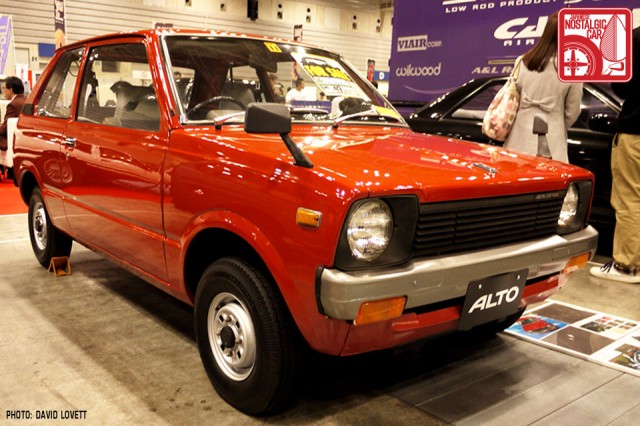 This first generation Suzuki Alto was in absolutely showroom condtion. The Alto came with the same 3-cylinder, two stroke mill that was used in the Fronte only instead of being mounted in the trunk, it was up front for a conventional FF layout.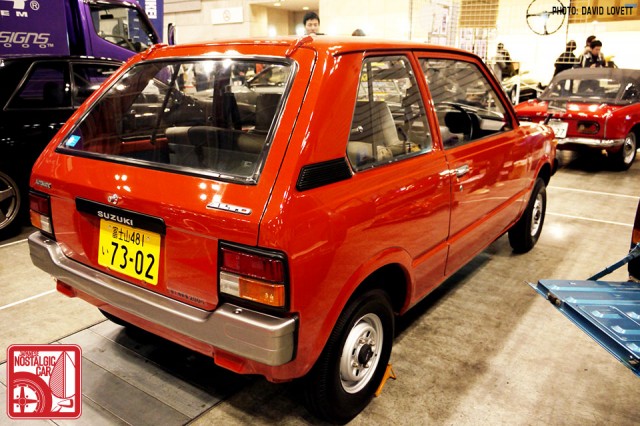 What was particularly awesome about this car was that it was for sale for the exact same price that it was for sale for when it was new!
Every year at Nostalgic 2 Days, some amazing concepts and race cars are brought out for a rare glimpse. Two years ago it was the Dome Zero and an accompanying Dome race car. Last year there were some Super Silhouettes about. This year, we had this.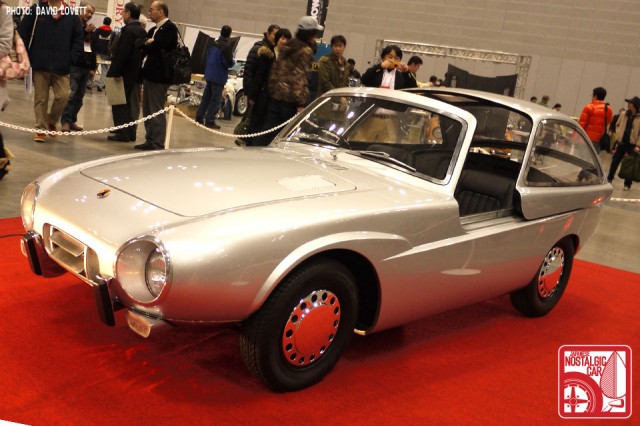 The Toyota Publica Sports concept was shown at the 1962 Tokyo Motor Show. It was based on the Publica (hence the name) and was further developed into the — you guessed it — Sports 800. It's very visually similar with a few subtle differences, such as the, oh I don't know, canopy roof! I know canopy roofs are supposed to be super inconvenient, but what I wouldn't give to own a car with one.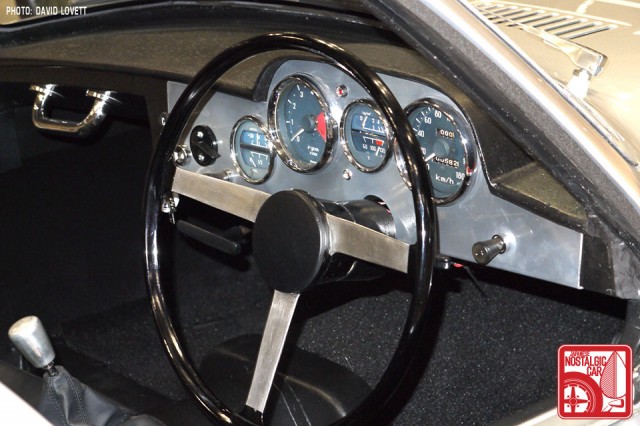 The interior of the Publica Sports didn't change a whole lot when it made the transition to the Sports 800, although the Publica Sports is a bit more barren looking.
I really have to hand it to Toyota on this one. They created an amazing looking concept and when it came time to put their money where their mouth was, they stepped up and delivered one of the greatest looking sports cars they've ever built. This particular one was a replica, painstakingly recreated by some of the original car's designers.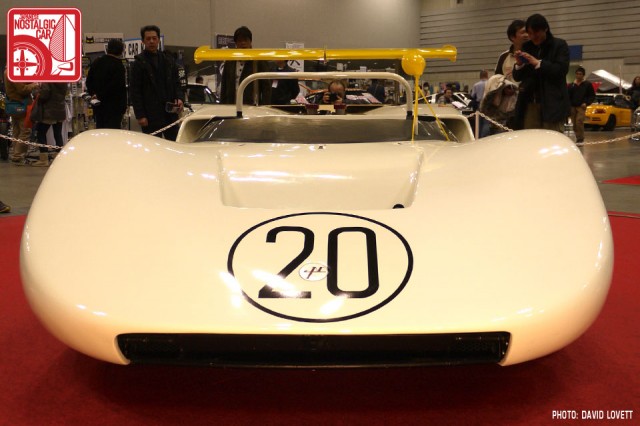 The other ultra rare machine was the Nissan R381. Words cannot express the presence this thing had. Aside from the fact that it looked like it was plucked straight from an old Speed Racer episode, it just simply takes my breath away.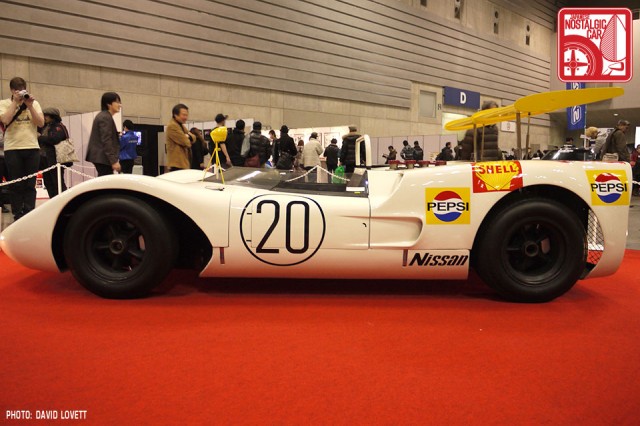 One of my favorite aspects of the car is the split, hydraulically controlled rear spoiler. Each side could be actively altered to adjust the downforce in line with cornering, helping the car to corner at inhuman speeds.
While it was originally slated to use a Prince-built V12, the engine wasn't going to be finished in time, so instead they rocked a Chevy V8 churning out a staggering 450hp built at Mooneyes.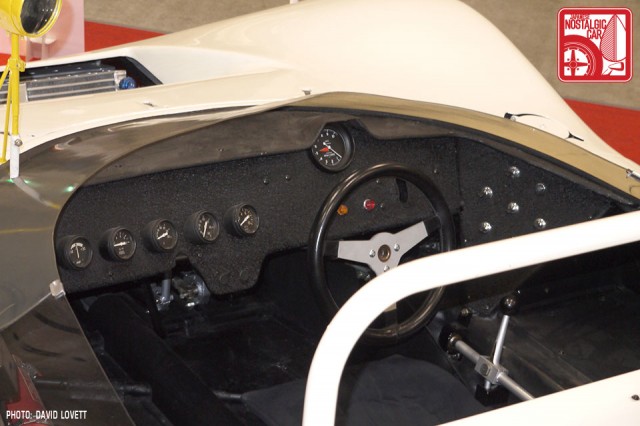 The interior of the car provides a very stark contrast to the interiors of race cars today. Instead of nine and a half million buttons on the steering wheel, like a new F1, it's got no buttons and fewer gauges than a modern Subaru. "Simple is best" I think covers it nicely.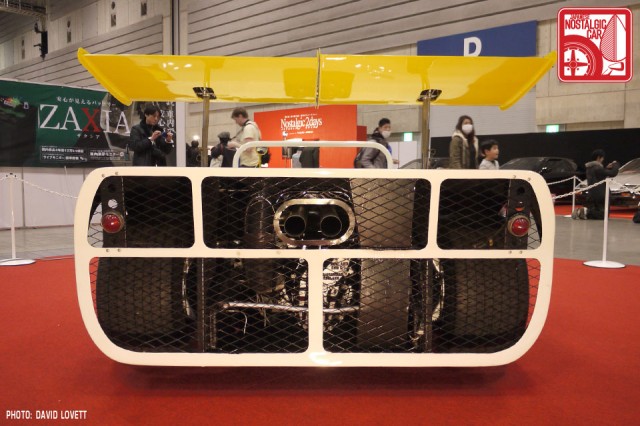 The most eye-gasm inducing part of the car, though, is the tail. It's just one big open gaping hole with a bit mesh strewn about. If you look closely enough though, you can see the Hewland transaxle peeking out from behind. What an awesome machine.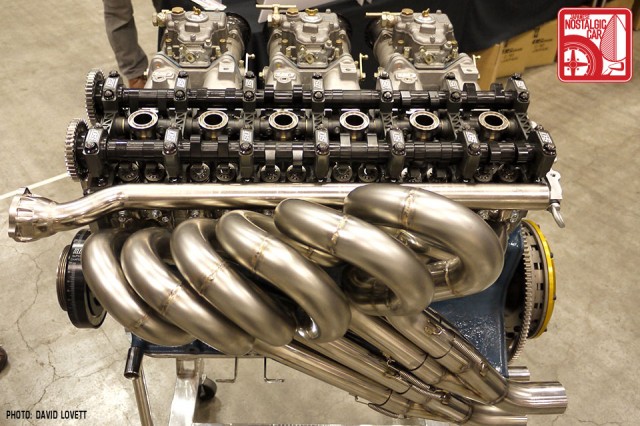 There were plenty of parts on display as well, but the booth that takes the cake this year was OS Giken's.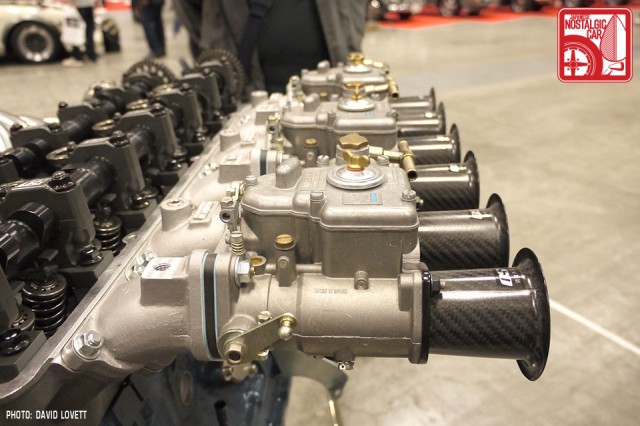 From their wicked cam drive set up to the carbon funnels on the Weber carbs, they truly had an amazing piece of automotive pornography on display. Word on the street is that the engine in their demo car was producing in the neighborhood of 420hp! Remember, that's out of a non-turbo L-series.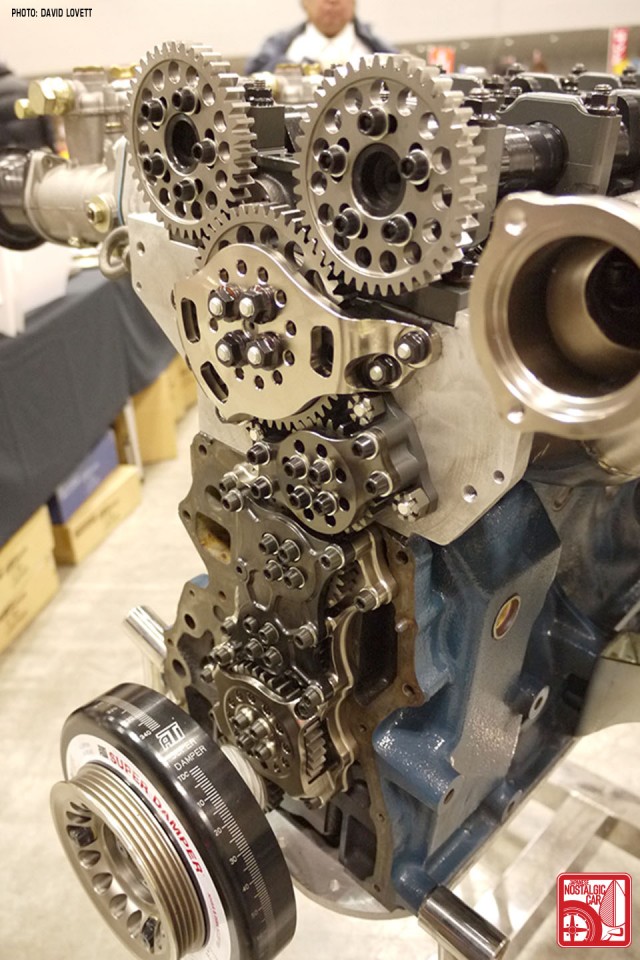 That's about it for my coverage of Nostalgic2Days. Your editors will have more to come in Part 02 so stay tuned.