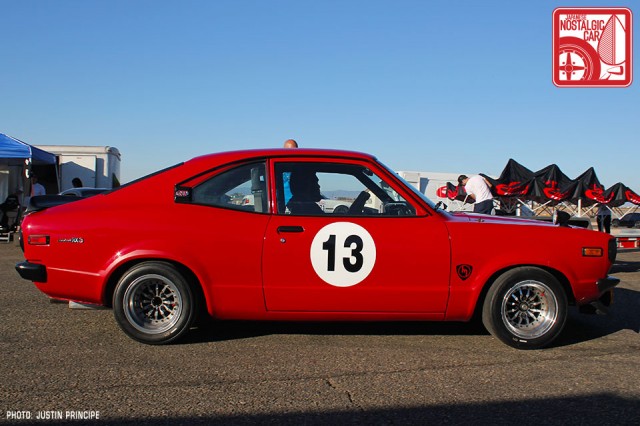 For nearly a decade, Mazfest has brought Mazdafarians together to commune for a fun day at the racetrack. Coordinated by Xtreme Speed track events and MOCC, the event blends together a cheap way to get on the track with an auto show.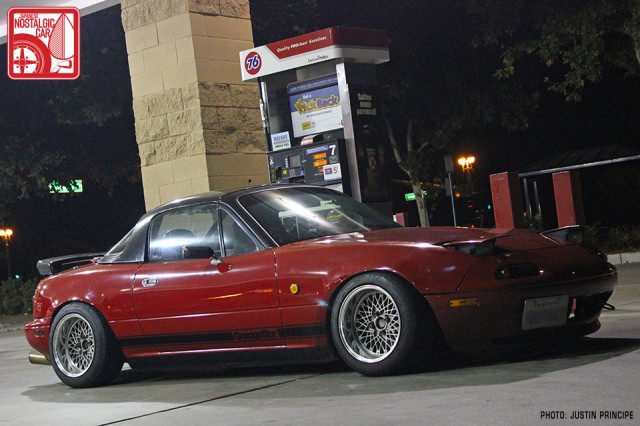 This time, we hitched a ride with Sacramento-based Miata accessory builder GarageStar on the 345-mile trek down to Willow Springs International Raceway. Owner Ken Raif  manufactures cosmetic and performance based products for the Miata. The convoy consisted of a trio of sponsored MX-5 Miatas, and a Tundra for good measure.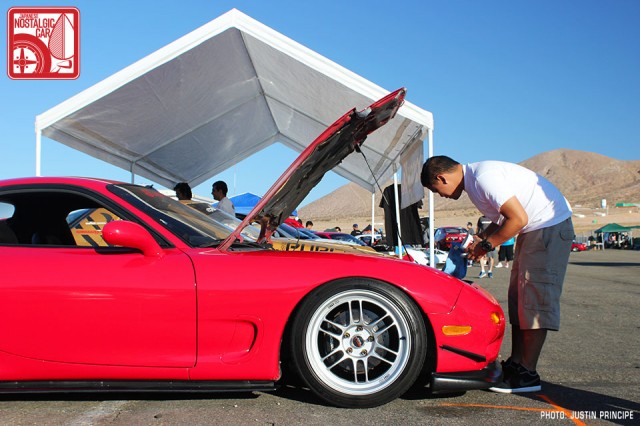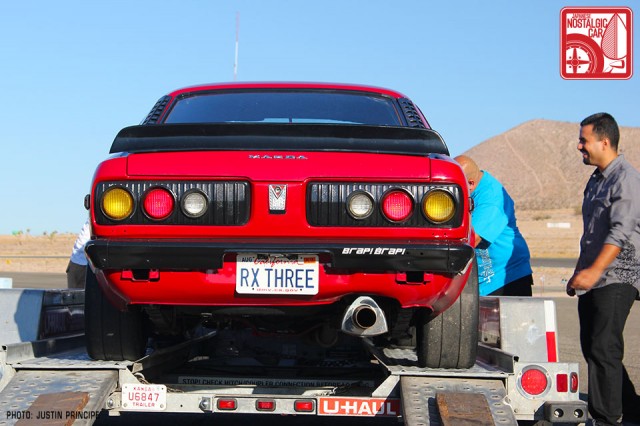 Upon arrival at the track in the morning, we felt the heat begin to soar, and along with it came some equally hot Mazdas. This fiery red RX-3 kept everyone who was setting up awake with the thunderous BRAP BRAP BRAP of its 12A.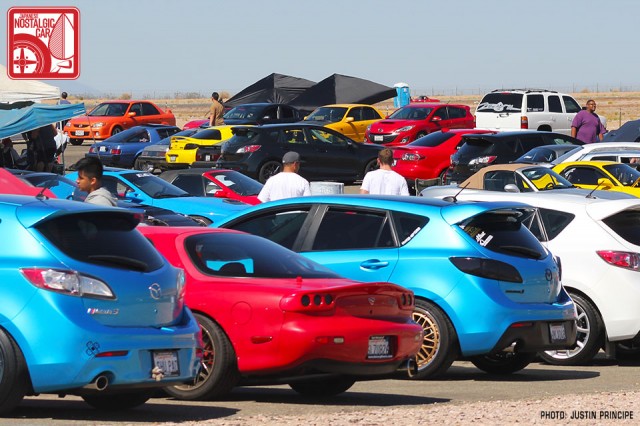 As the sun rose the paddock area gradually sprang to life with the arrivals of Hiroshima steel both old and new.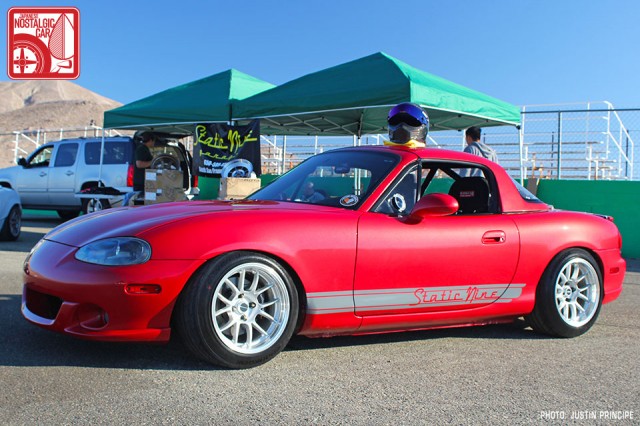 Representing the newer end of the spectrum, Jason Reese's Mazdaspeed proves that you don't need much to execute a sheer tasteful NB. Rocker stripes, a light debadge, and 949 6UL's complete the race-inspired package excellently. This red turbocharged rocket also serves as the demo car for Static Nine, a Miata specialist shop based in South San Francisco.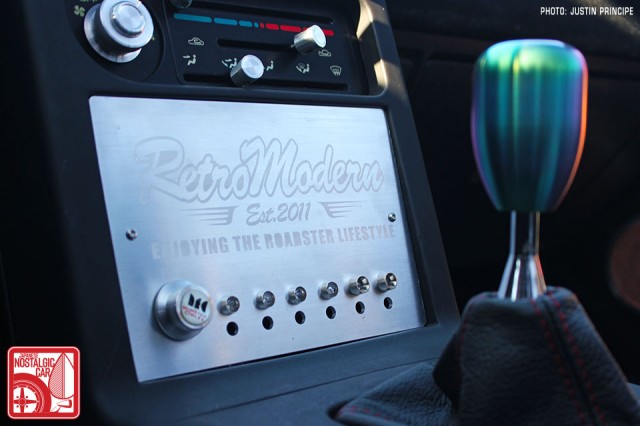 In contrast, RetroModern USA manufactures Miata dress up bits which fuse vintage styling with the contemporary. Ranging from elegant radio delete plates to classy climate control knobs, the craftsmanship is simply amazing.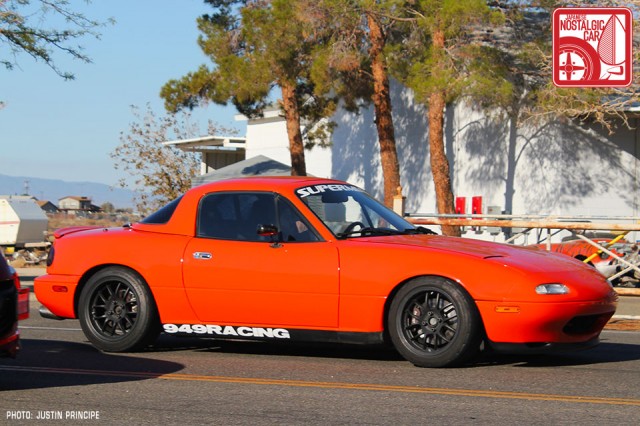 Also present was 949 Racing's track prepped NA. With the innards from an NB, this NA is proven to be a capable track machine!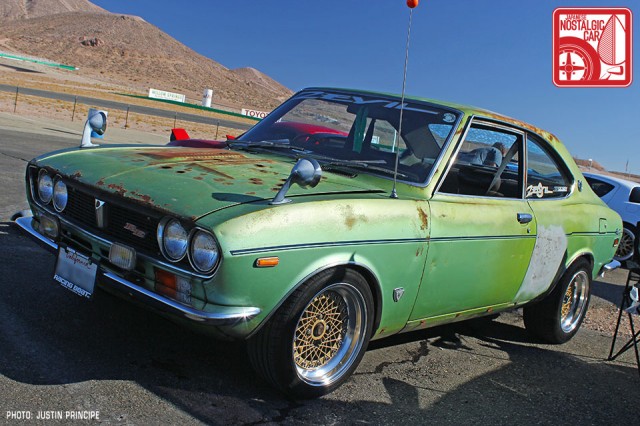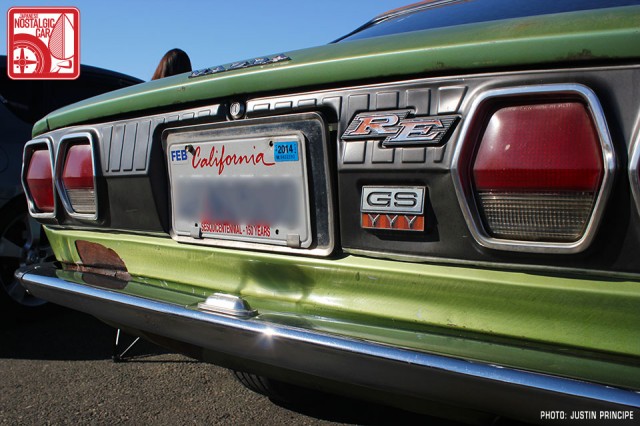 Amongst the sea of Roadsters and their rotary-powered brethren, we came across this well patina'd RX-2. Although it was not the most handsome car on the paddock, we found that it was sporting a rare Capella GSII rear garnish!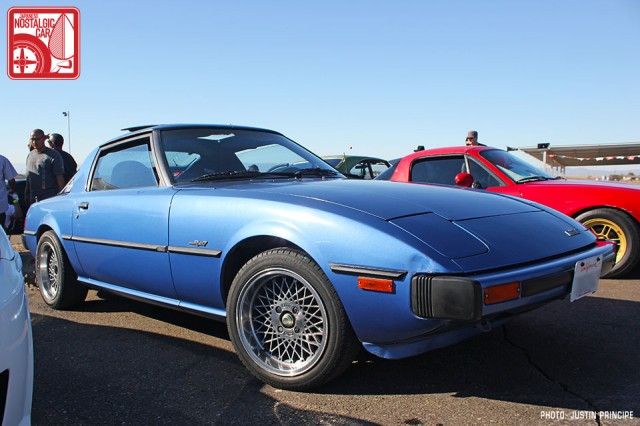 This radiant Daytona Blue SA22 easily stood out from the Mazdas next to it, especially with its WedsSport Autobahn Mesh-in the unobtainium 4X110 bolt pattern!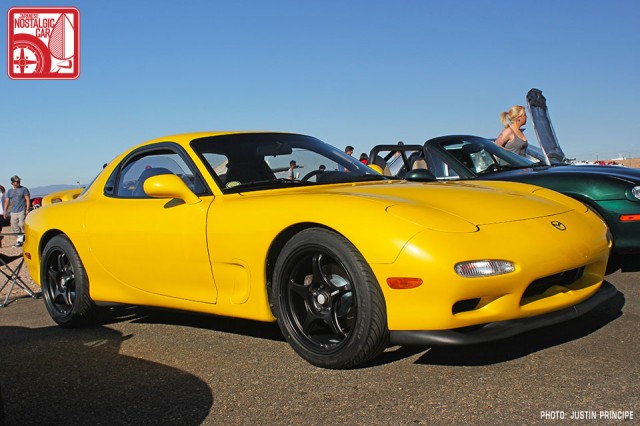 It's not everyday that you see a Competition Yellow Mica FD. With only 350 examples made available stateside in 1994, catching a glimpse of one is undoubtedly a rare sight to behold. While gazing upon an unmolested example such as this, and you might even start having unforgivable thoughts.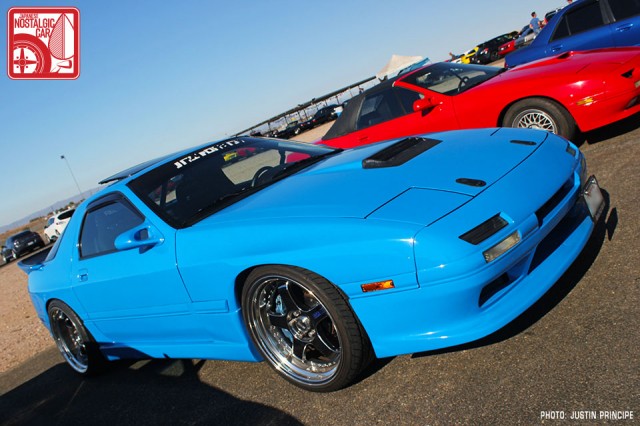 Anderson Cheng's blue FC3S exudes a very Japanese flair with its Shine Auto Project full aero kit, Wangan-inspired carbon fiber wing, and SSR Professor SP1 rolling stock. Beginning as a Turbo II, its 13B was swapped out by JRX Rotary for something more menacing — the 3-rotor 20B from the Eunos Cosmo with a T88 turbocharger! This 600whp beast looks ready to terrorize the Shuto Expressway!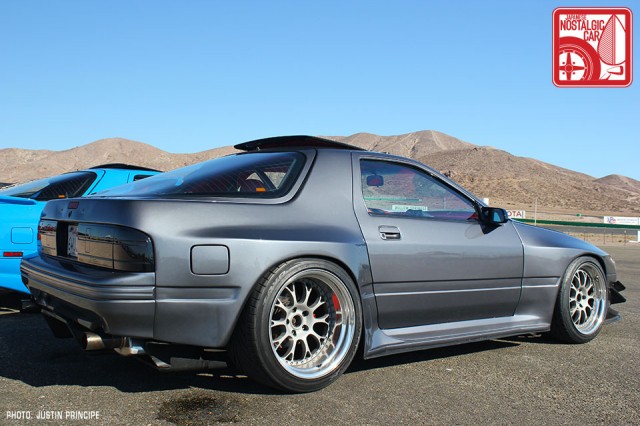 Brett Stebel's wide-bodied FC sports a similar setup with a 20b powerplant, good for 441 raging horses. An RE-Amemiya front bumper complete with fiberglass canards graces the nose, along with a D-Max carbon fiber hood. The Amemiya treatment continues along the car, with RE-sideskirts and ending in a carbon fiber rear diffuser.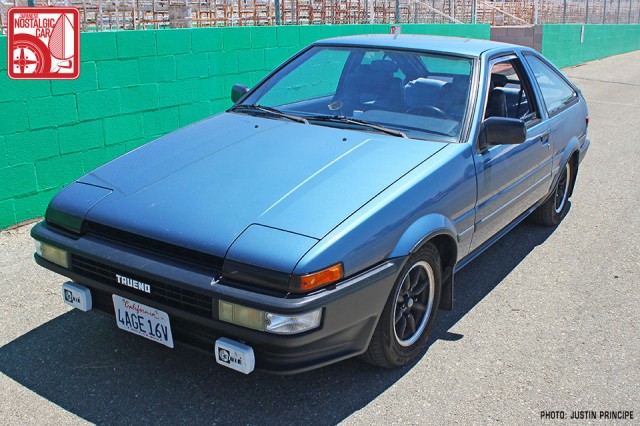 It wasn't all Mazdas, either. Other marques were encouraged to join the festivities. We met up with fellow AE86 driver Jorge Azcoitia at the Streets of Willow. In a few days he'd be slated to import his metallic blue hachiroku back with him to Spain, where it will be the fourth of its kind to roam the streets there!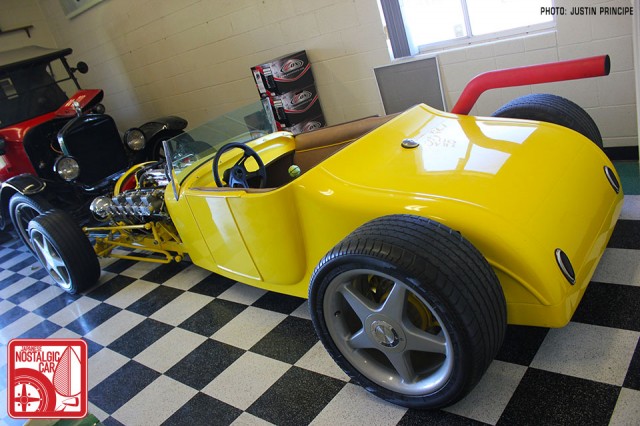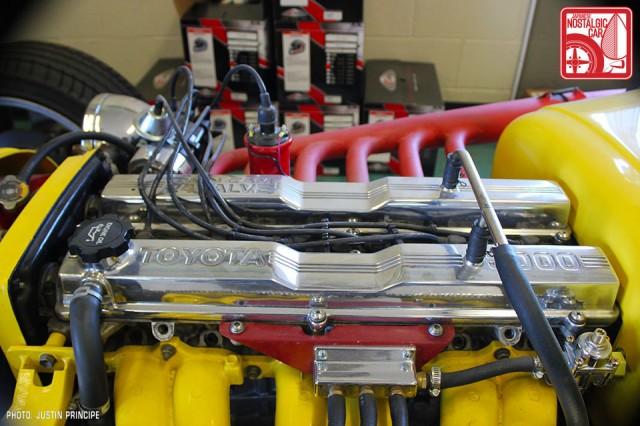 Meanwhile at the Willow Springs administrations office, we spotted a yellow hot rod with triple Weber sidedrafts. Upon closer examination, the powerplant turned out to be Toyota's own 7M-GE! It is also coincidental that the wheels resemble those of the MKIII Supra.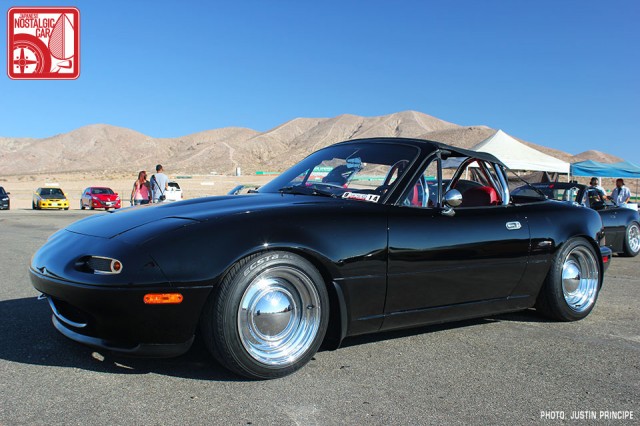 From out of the multitude of Mazdas that attended, whether rotary or piston-powered, there is always one of each that wins best of show. From the Roadster crowd, Chase McGinnis' retro-inspired Roadster took the prize for Best Miata. With details like KG Works turn signal intakes, baby moons, and C3 Corvette tail lights fitted onto the rare Garage Vary rear panel, it is no surprise to anyone that this MX-5 is something special. The attention to detail extends to the interior, which was converted to the sought-after 1993 LE red interior, and further embellished with chrome accents and Nakamae goodness.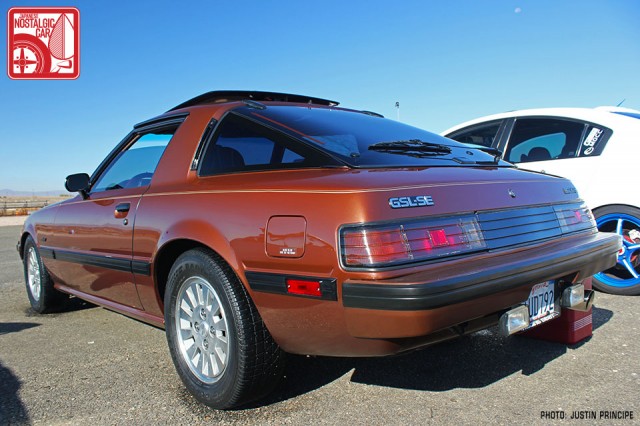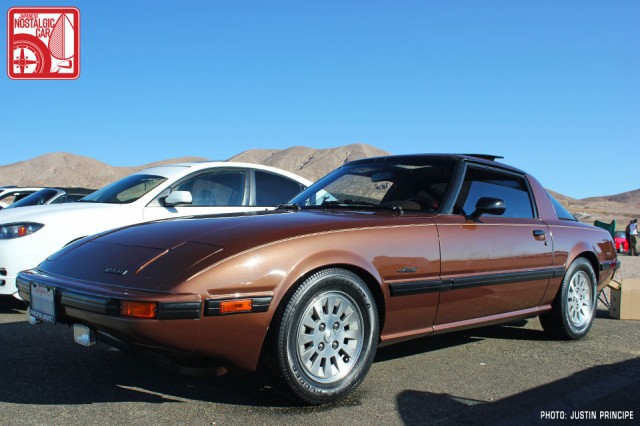 Joaquin Garay's preserved FB easily took the award for best RX-7. While the exterior and interior exude stock, the 13B was given a streetport by R&R Rotary in Glendora, California.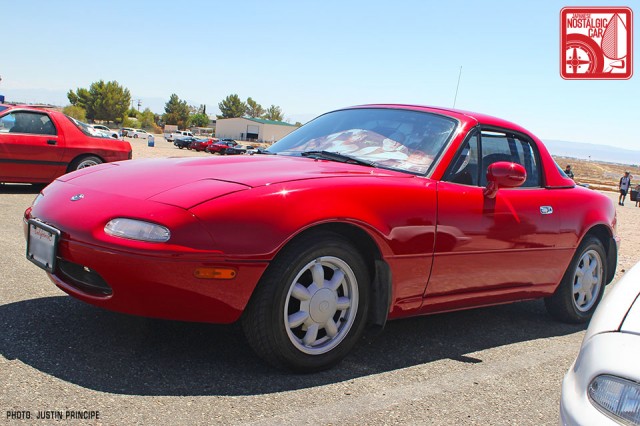 And last but not least, we were glad to see at least one Miata that was kept bone stock in preparation for Barrett-Jackson 2025.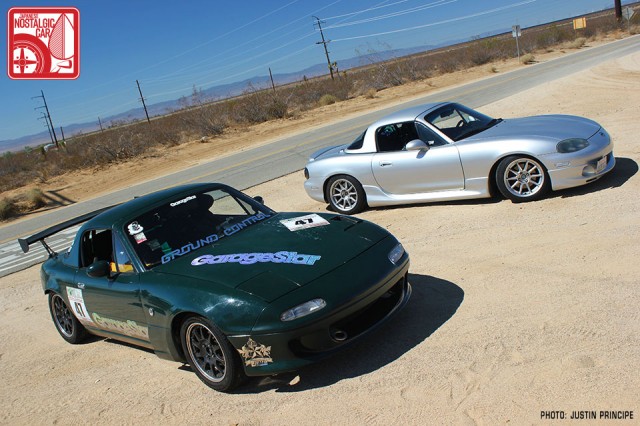 When it was finally over, we piled back into the Garage Star cars for the long slog home. A slammed Miata is not the ideal car for an extended shot up Interstate 5, but we can't wait to do it all again next year.