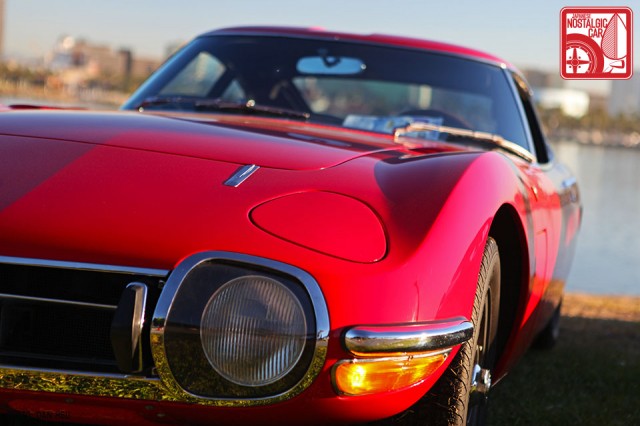 For the final installment of our 2013 JCCS tour, we present a rarefied selection of automobiles. Some have been sent into battle for their respective marques. Others were made to be proud standard bearers.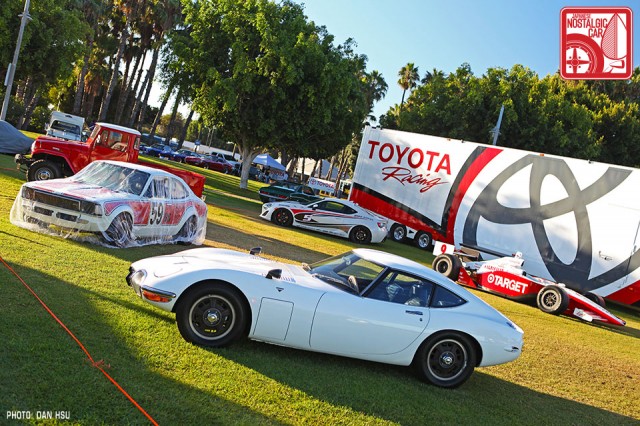 There were no fewer than three Toyota 2000GTs on the Queen Mary Park lawn this year. This one, resplendent in Pegasus White, is owned by the Toyota USA Museum.
As Toyota was putting its flagship into production in 1967, across Japan Mazda was doing the same with the Cosmo Sport, the world's first twin-rotor production car. It was good to see Mazda North America back as an official sponsor.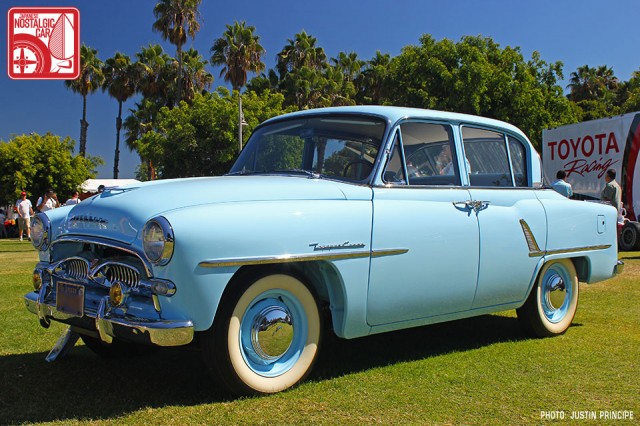 A decade earlier, this 1958 Toyopet Crown would have been the range topper. As we all know, it was horribly unsuited for American driving conditions, but it was a common sight in Japan. Think of it as a Cressida of the 1950s.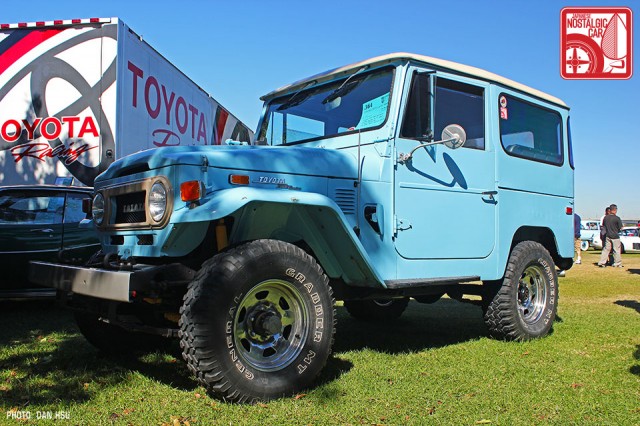 It was really FJ40 Land Cruisers like Paul Williamsen's that anchored the Toyota brand while the mothership scrambled to find an America-friendly replacement for the Crown. In rougher regions around the globe, it's Land Cruisers are still the aspirational vehicle teenage boys dream about. 2000GT not withstanding, they're the highest priced and most collectable Toyotas around these days.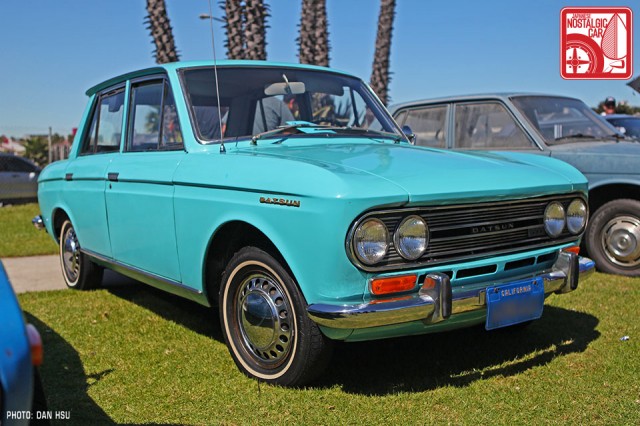 From the same era as the Crown hails Michael McDonald's 1967 Datsun 411 SSS. Before the Prince merger put Skylines under the Nissan banner this was Nissan's premiere sports sedan, a Fairlady roadster 1.6-liter shoved into a Bluebird. It's also a rare case where we got the better deal. In Japan the 1.6 was offered only in the Deluxe trim version, but here in the US it was offered in the "sleeper spec" base model.
And then, of course, there's the iconic Z. We've already seen a couple of great bone-stock examples, but unlike the 2000GT or Cosmo Sport, they were plentiful enough nobody would scream bloody murder if a few were modified.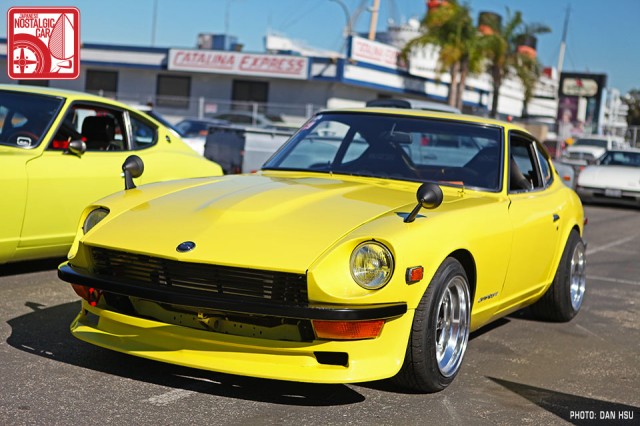 Quoc Pham's 1970 240Z, for example, is RB25DET-powered but the exterior still looks clean and original, even down to the period Longchamp XR-4s.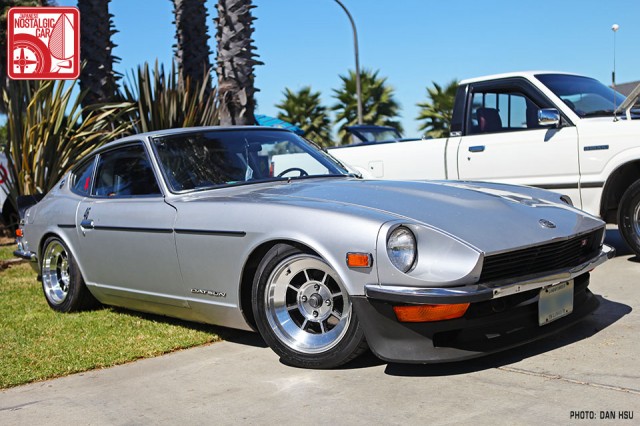 We have to give props to Lukas Cook for driving his slammed 240Z all the way from Chicago, which would be impressive enough already except for the fact that this is the second year he's done it.
Before Lexus and Infiniti, and back when Americans still cared about sports cars, the Toyota and Nissan flagships were 6-cylinder sport coupes. Jav Parada and Jose Gutierrez's Supra and 300ZX Shiro Special were the perfect pairing of 1980s aero-kitted oceanside racers.
The Toyota USA Museum also displayed a TE27 Corolla owned by the director of Toyota USA's skunkworks Motorsports Technical Center, Chuck Wade. The built 2T-C makes just under 200hp an was an ex-SCCA B Sedan class racer.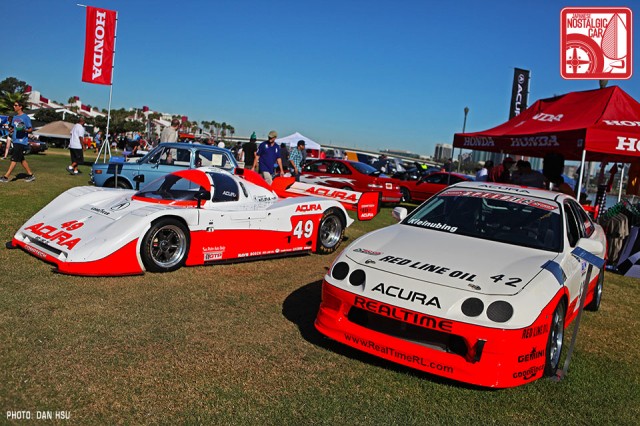 Those who tuned in to Speedvision in the late 90s will surely recognize RealTime Racing's white-on-orange Hondas. The Integras Type-Rs were unbeatable during that era, taking home four manufacturer's and five driver's championships from 1997-2002.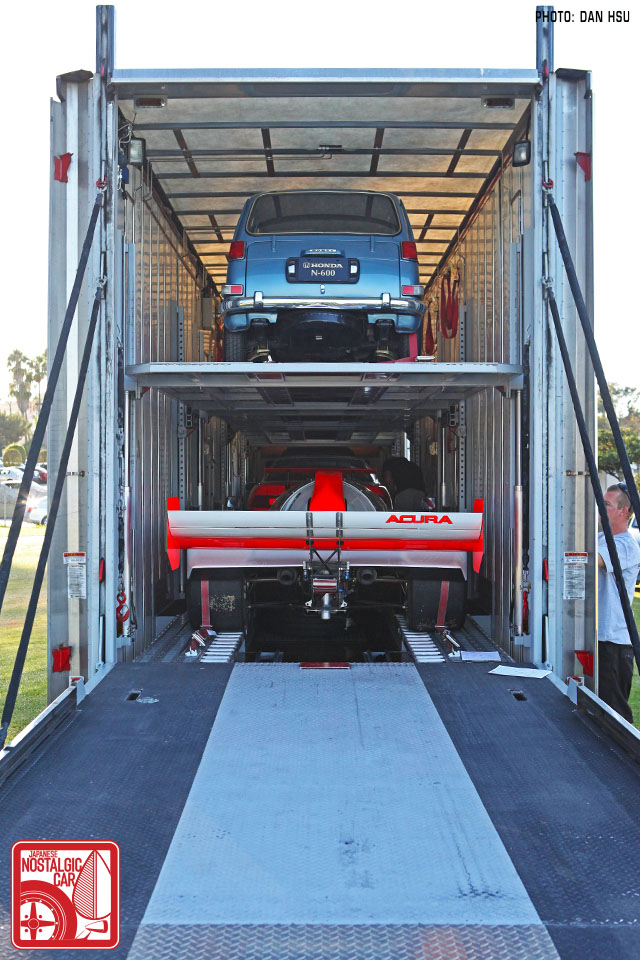 Likewise the Acura Spice GTP-Light racer, powered by a NSX V6 tuned to 450hp, took him three consecutive manufacturer's and driver's championships from 1991-93.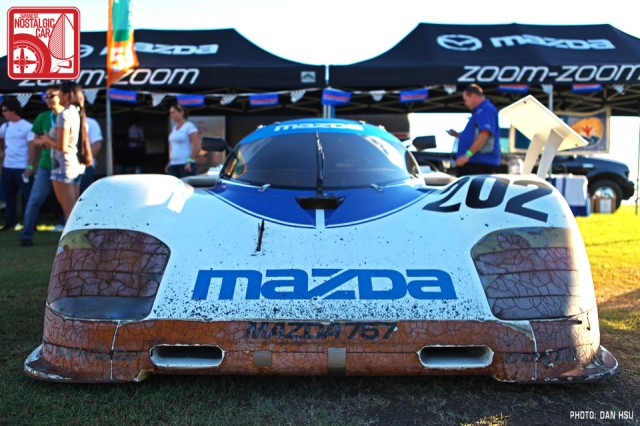 Mazda returned as a JCCS sponsor this year and brought out one of its Le Mans Mazda 757 race cars, battle scars and all. The 757 was raced at Le Mans starting in 1986, powered by a three-rotor 13G.  Though its highest finish was only seventh place in 1987, lay the groundwork for what would come next.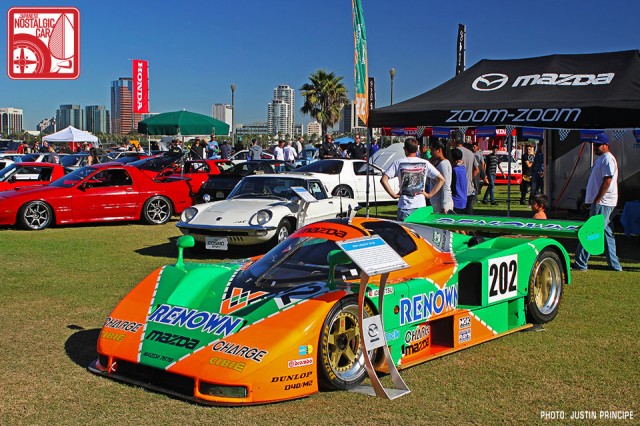 What came next, of course, was the legendary Mazda 787B, the four-rotor monster than won Le Mans in 1991 and put the Hiroshima company in the history books. This particular example, however, is Mazda 787B-003, a chassis built after the 1991 win to compete in the Japanese Sportscar Series.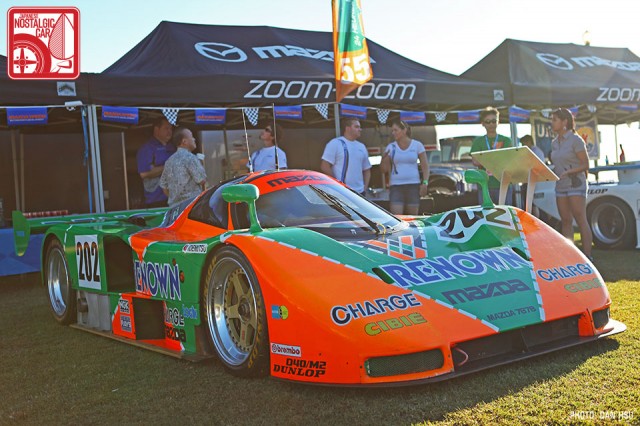 It's nearly identical to the Le Mans-winning car though, complete with R26B quad-rotor that puts out about 750hp. And in case you think your mind is playing tricks on you, yes, the green and orange livery has been inverted!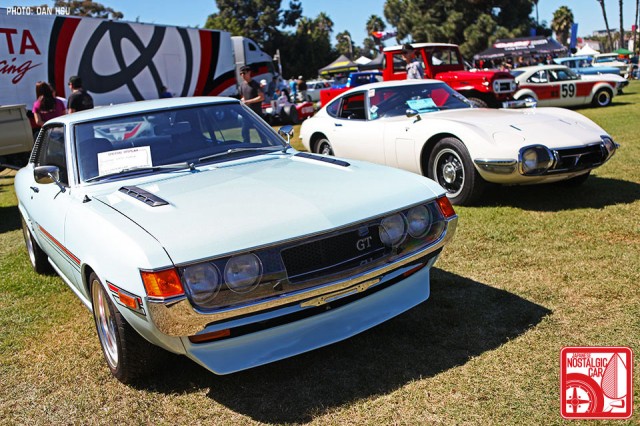 And lastly, we editors at Japanese Nostalgic Car give out a special JNC Award each year at JCCS. It was an extremely tough call this time, but in the end we awarded it to Michael Malamut's 1968 Toyota 2000GT. It was a rare privately owned entrant, and Michael is a rather proficient collector. If there was ever a year to give a 2000GT an award it would be 2013, the year it became the first Japanese car to break the $1 million barrier. Here it is next to a previous winner and one of our favorites, Kirk Hubbard's Toyota Celica.
See you next year for the 10th anniversary of the JCCS!
We have much more coverage of the 2013 JCCS coming up, but in case you missed it here's the previous installments: