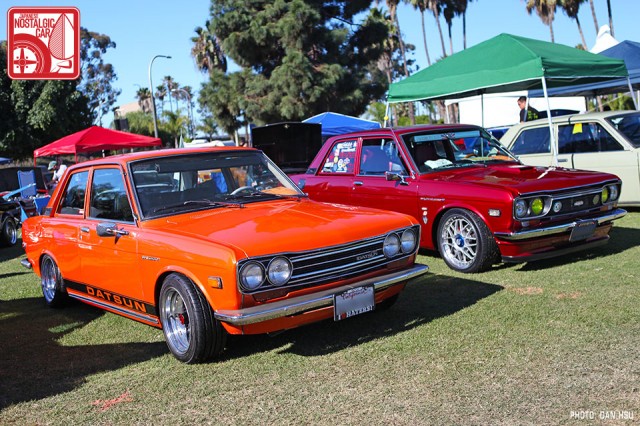 The sheer size of this year's Japanese Classic Car Show was unprecedented. Organizers Koji and Terry Yamaguchi told us that registration filled up in just a matter of weeks and that there were over 100 people on the waiting list, both records for the premier nostalgic car show in North America.
Such rabid enthusiasm results in quite a bit of diversity. This year saw representation by a whole host of marques usually absent, from Prince to Isuzu to Daihatsu.
There was variation to be found even amongst single models. We dug Eduardo Hernandez's Hoshino Impul-shod Datsun 510, which exuded a very mild zokusha style with its wheel choice and negative rear camber. In contrast, Victor Chico's rotary-powered Bluebird is a poster child for late-2000's restomod style with its large, modern wheels, out-marque engine swap and metallic paint.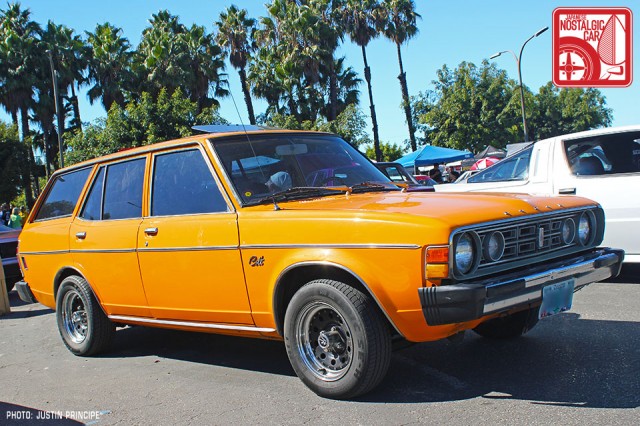 We'll get back to the Datsuns in a minute, but first let's acknowledge the rare sighting of a pair of Mitsubishi-built Dodge Colts. The wagons are rarer than cow flesh. We'd keep these captive imports captive, retaining their Chrysler-issued badges to the chagrin of "Mopar or no car" types.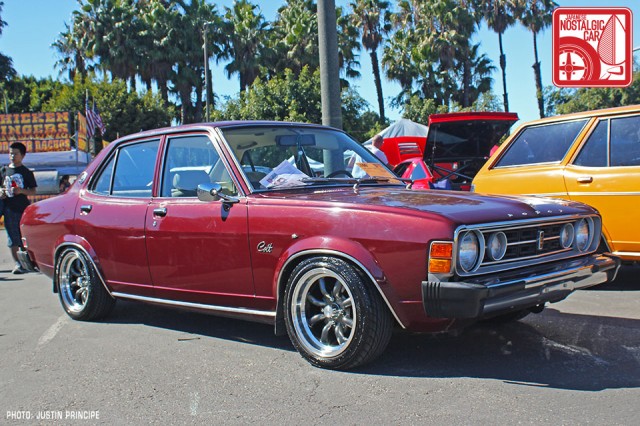 Aside from its faux Wats, we dig everything else about Dexter James Rojas' 1976 sedan, especially its not-too-high, not-too-slammed ride height. The paint is still amazingly glossy and the trim complete, making for a fine Triple Diamond motoring experience.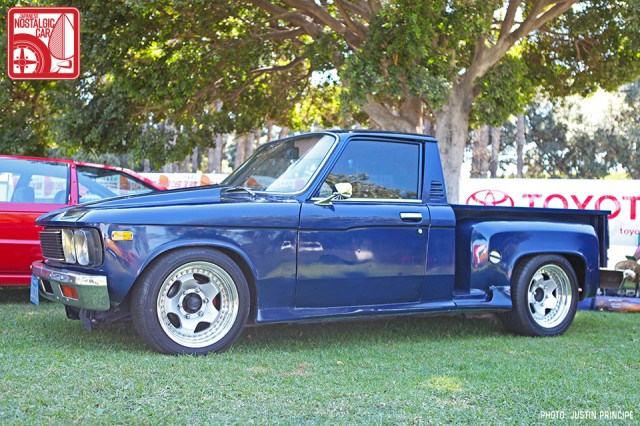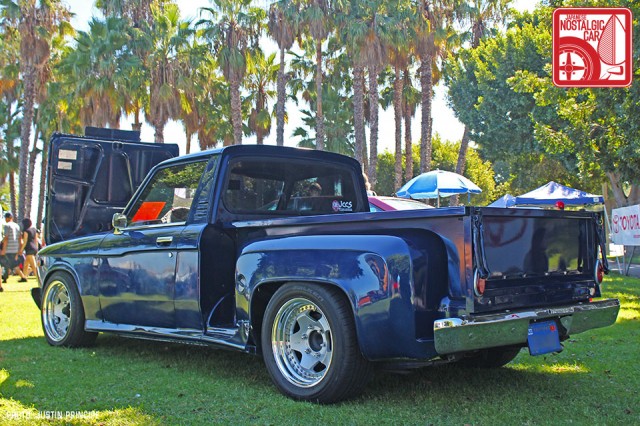 Even less common than the Mitsu twins was Chris Lugardo's 1976 Chevy LUV pickup. Another captive import, these were actually built by Isuzu and called the Faster in Japanland. The step-side bed, cowl induction hood and tear-drop taillights are as American as baseball though. Mini-truckin' at its finest.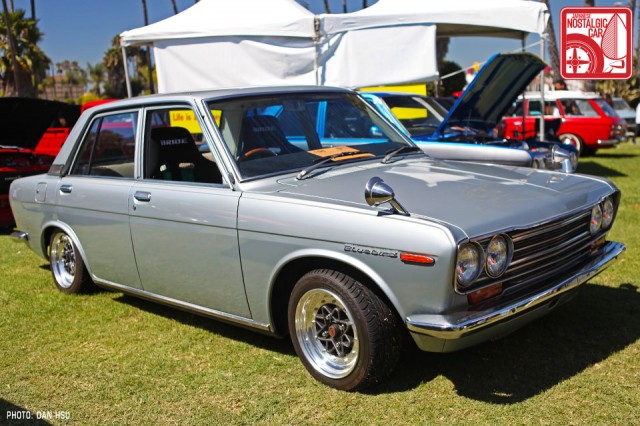 We first saw Joshua Leach's 1972 Bluebird at Nissan Jam. It's a genuine JDM import — steering wheel on the right and all — of a lesser known Deluxe model, which came equipped with an L14 motor. We're glad to see someone preserving a rare, lower-trim level car with period-correct Techno TR-Vs.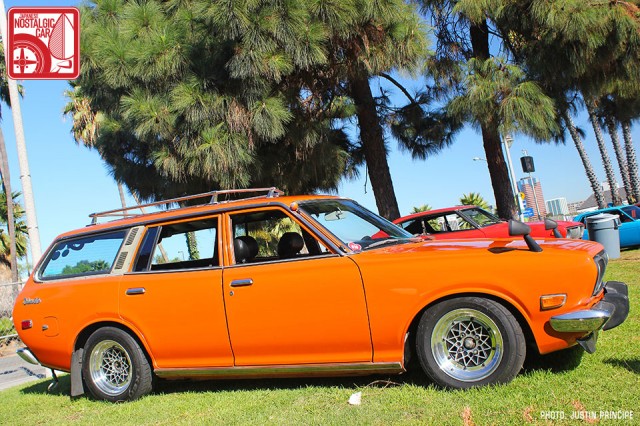 Josue Elias's 1973 610 wagon is another familiar face, but instead of the SSR MkIIs he was rocking at Nissan Jam, now his goon's sitting on some sweet Casablancas.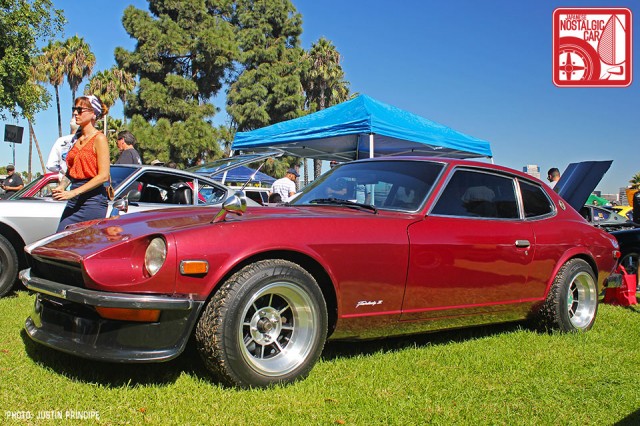 We last saw our friend Josh "Datsmo" Kreat' and his 280Z 2+2 on the heritage banner at Nissan 360. Also, genuine Hayashi Streets make us happy campers.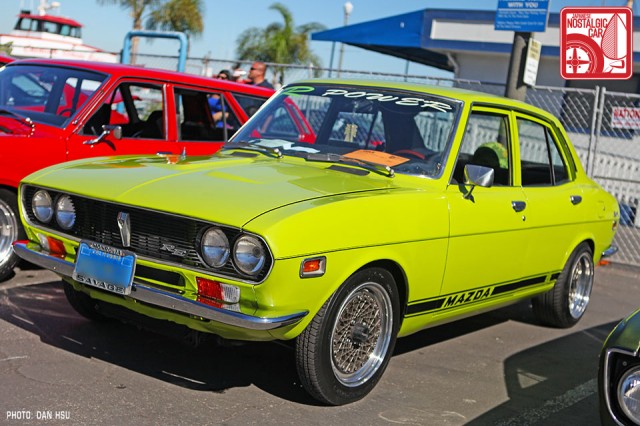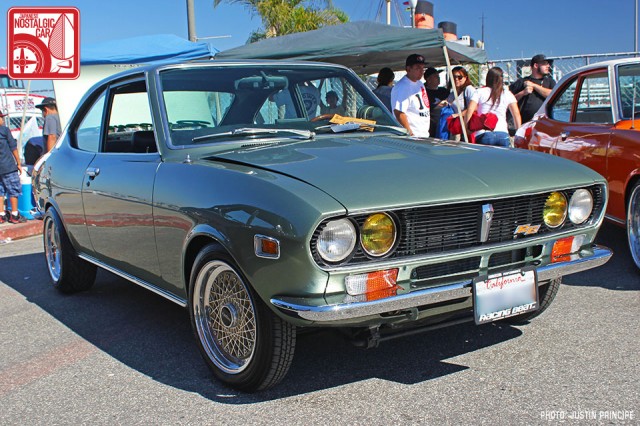 Some of LA's most tricked out rotaries come from the R-Power crew, which never fails to turn out in large numbers. We can't decide which of these Mazda RX-2s we like better, the sedan or coupe. Neither are likely to disappoint in the horsepower department — those big-and-little Epsilons are the preferred kicks of bridge-ported 13Bs.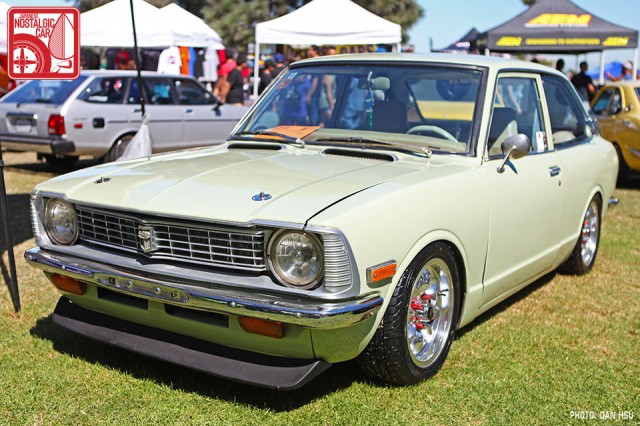 Either would look right at home on the drag strip next to Israel Sandoval's peanut. With many heavily modded Corollas around it was easy to miss this gem, but we love its well-preserved stock body and classic hospital green paint. The only clues to something a bit more sinister under the hood are the front lip and polished drag wheels.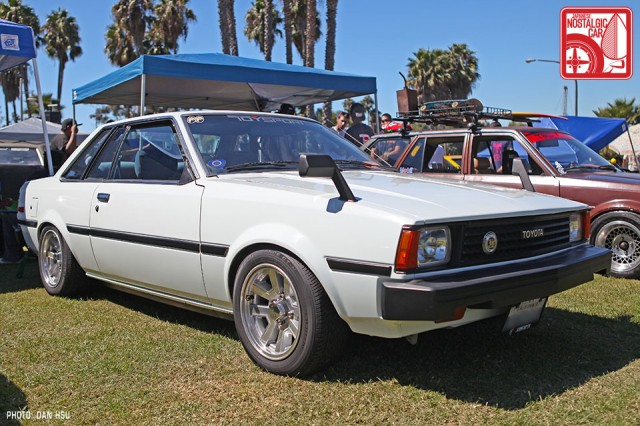 Many of you fell in love with the Corolla two-door hardtop in the Babyface/Scarface video we posted recently. Jorge Pelayo's TE72 was amazingly clean and sitting perfectly on a set of polished Supra alloys.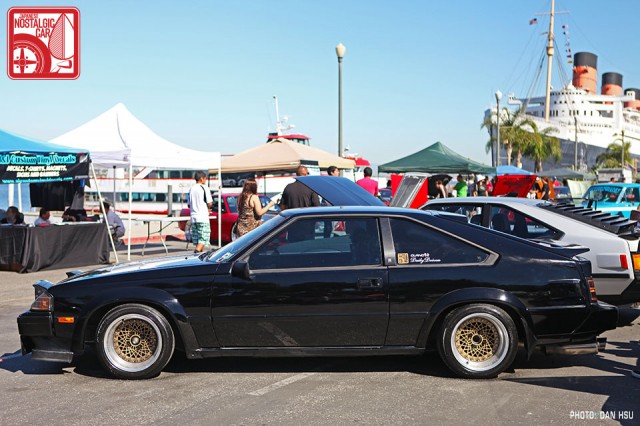 Miguel Olano's RA64 caught our eye for having the unusual setup of a 1983 zenki body with a 1985 kouki nose (along with a Supra rear bumper). The hyper-80s stealth fighter look in black with gold Epslions (and JNC inkan to match) was beyond cool.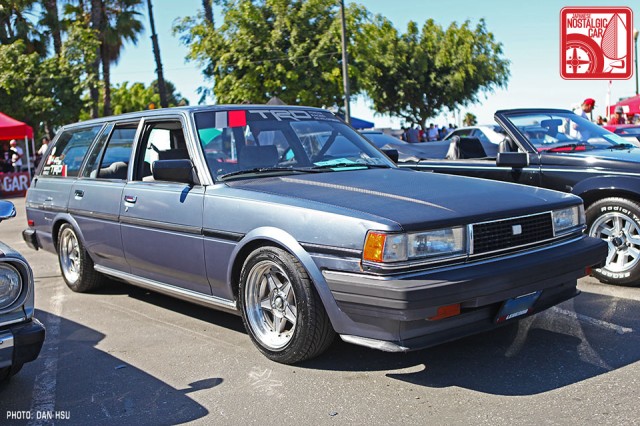 Last but not least is our friend Daniel Hernandez's MX72 wagon, a dead ringer for the JNC Cressida wagon except for the presence of Work Equip Ewings. What can we say, the man has excellent taste in motor vehicles.
We have much more coverage of the 2013 JCCS coming up, but in case you missed it here's Part 01: Debuts and Historic Cars. Stay tuned.