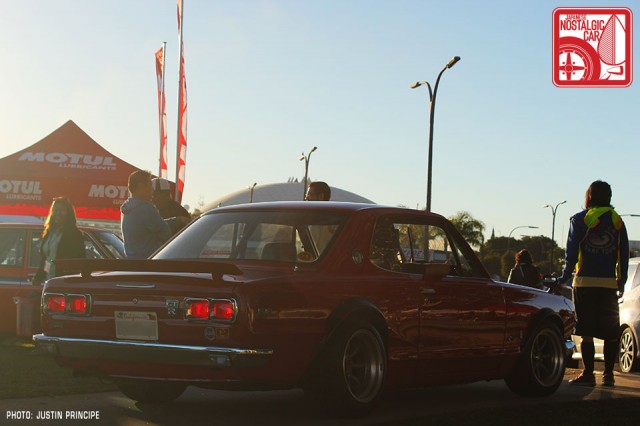 With the Japanese Classic Car Show closing in on a decade, the theme of its 9th holding could be summed up in one word: More. More cars, more rarity, more stock survivors, more booths, more people, and more staggering Nihon steel gracing the lawn of Queen Mary Park.
In Part 01 we'll look at some of the game-changing debuts, hard-to-find specimens and historically significant machines that make the JCCS a must-see event.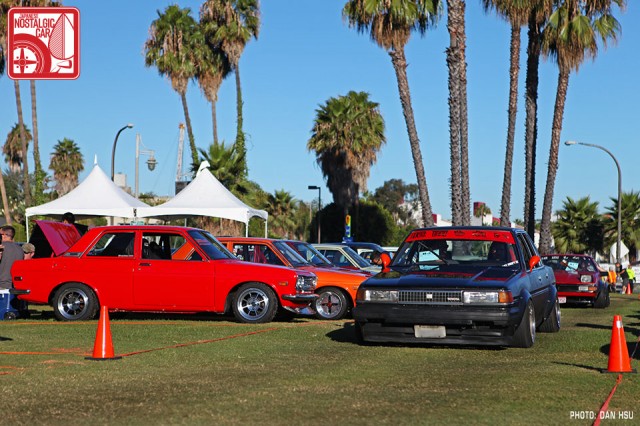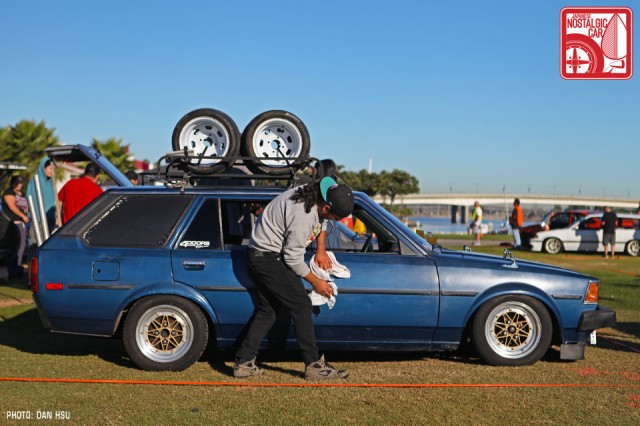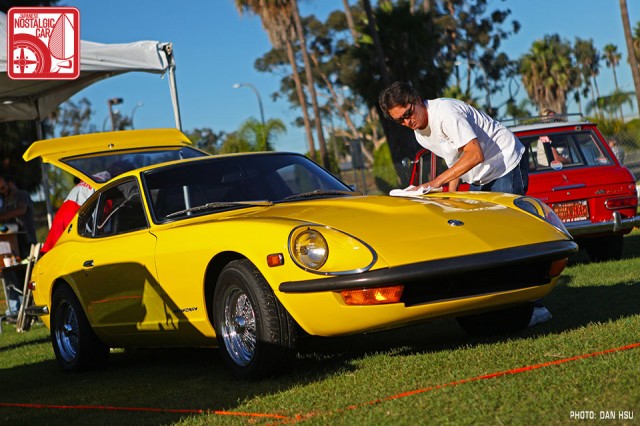 The day started early, with sponsors and show cars descending on Long Beach at the break of dawn. From the humble Corolla wagon to one of the most important 240Zs in America, attendees painstakingly detailed their rides until the gates opened at 9 o'clock.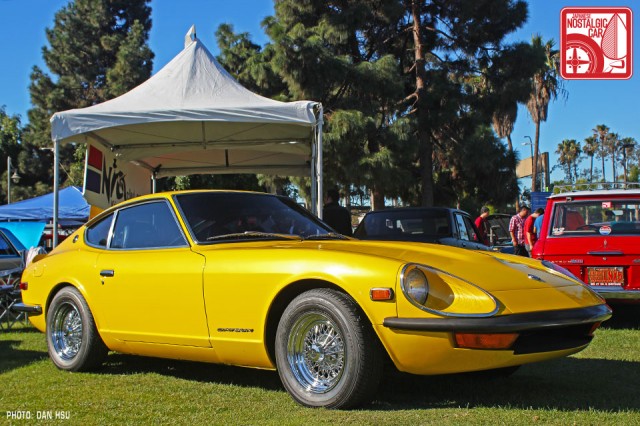 What makes this yellow Datsun 240Z a national treasure? It was the personal car of Mr. K, the marketing genius instrumental in establishing Nissan's foothold in the US market and a great proponent of getting the automaker into motorsports.
Katayama-san owned the car until March 1977, after which he passed it on to his former secretary, Johnnie Ueda-Gable. It's now co-owned by her and her son.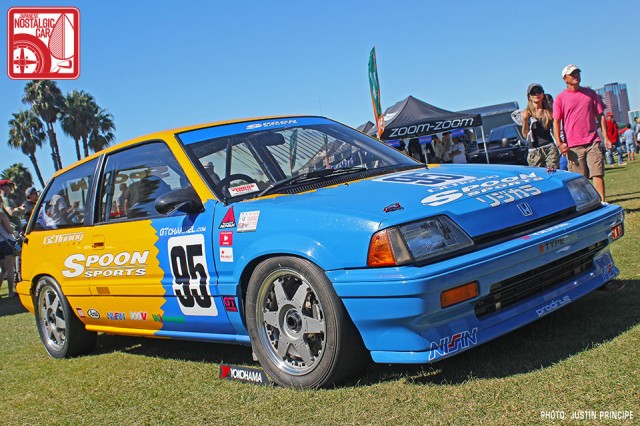 As historic cars go, we were glad to see a famous Japanese tuning house actually bring one of their classic race cars. The Spoon Civic was former Honda test driver Tatsuru Ichishima's first privateer racer, and the one that would launch his renowned company, one of the top builders of ultra-lightweight, naturally aspirated, high-revving Hondas.
Resplendent in its trademark yellow-fading-to-blue livery, the 1985 E-AT wonder Civic was built to Group A specs for competition in the Japan Touring Car Championships. It weighs just under 2,000 pounds (900kg) and is powered by a ZC motor making 230-horses at an astounding 9,800 rpm.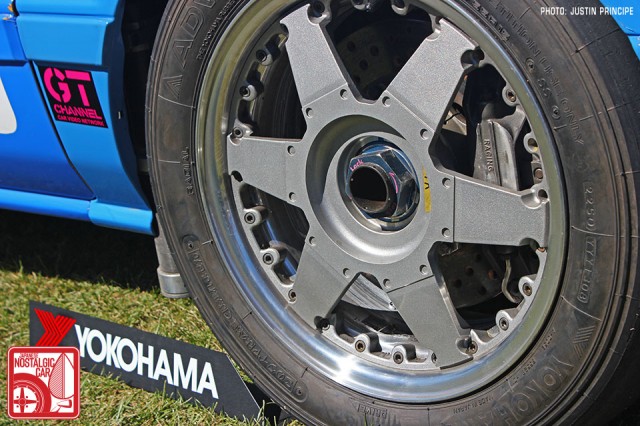 When they fired it up to unload it off the trailer, it sounded as if the Earth itself was tearing open to reveal a gateway to Hades. As interest in JNCs grow, we hope more significant cars are brought across the Pacific to be shown in the US.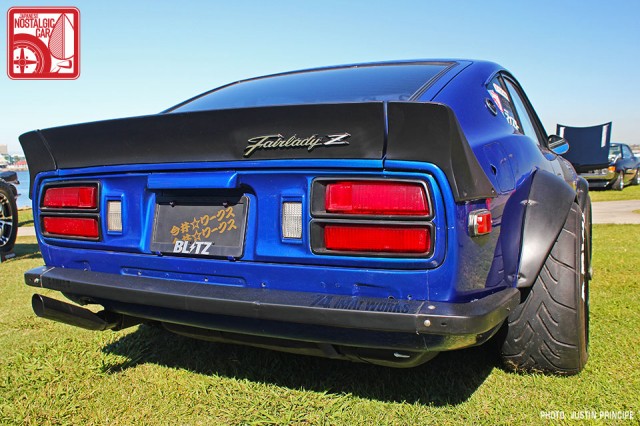 Another thing we'd love to see more of are cars paying homage to the very specific modification styles pioneered in Japan during the 70s and 80s. After JCCS last year, our friend Jun Imai began a new project, a kaido racer S30 Z.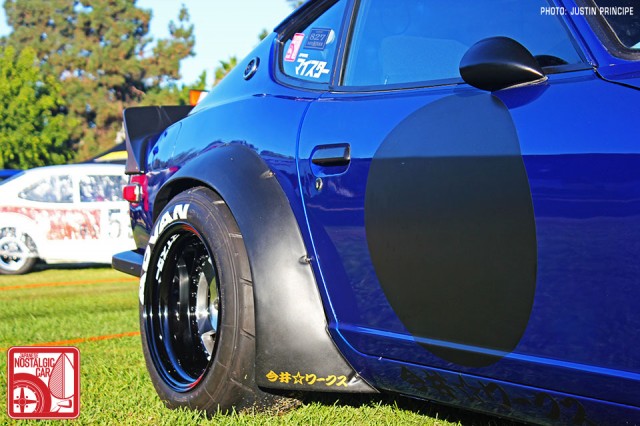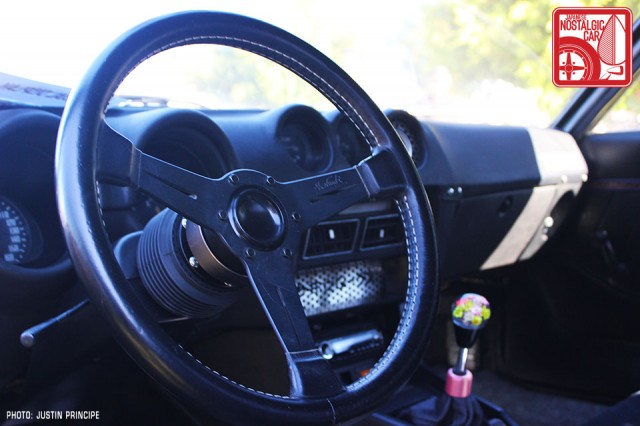 We were there the day he took possession of this once run-down 260Z with mismatched balloon tires. In less than a year, Jun (of Hot Wheels fame) transformed it into a hyper-aggressive street fighter, complete with massive flares, Work CR-01s wrapped in Advan A048s.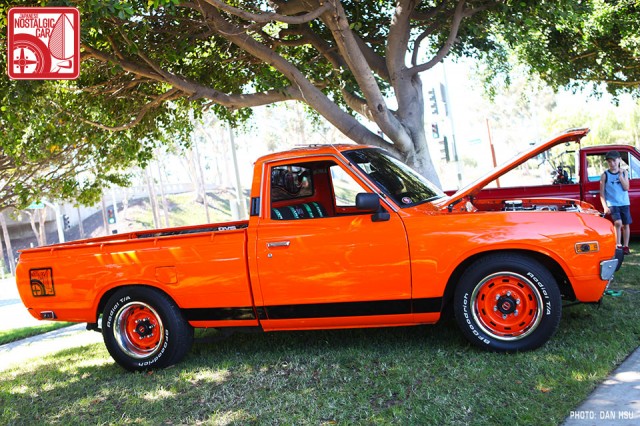 Speaking of Hot Wheels, someone built a life-size version of the miniature Datsun 620 pickup that will appear in the Mattel lineup for 2014, complete with mega-sized JNC inkan! We were so honored that we gave the owner a 1:64-scale version.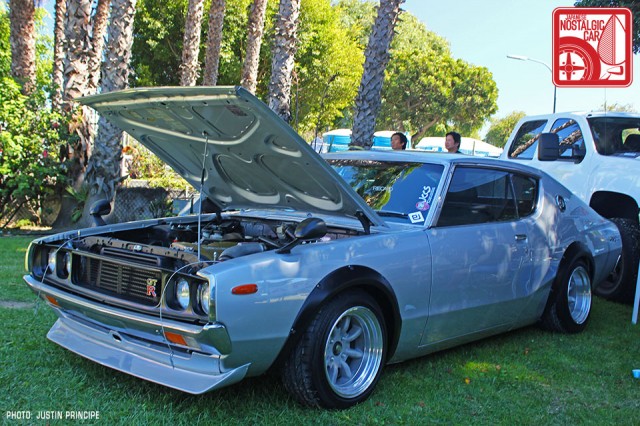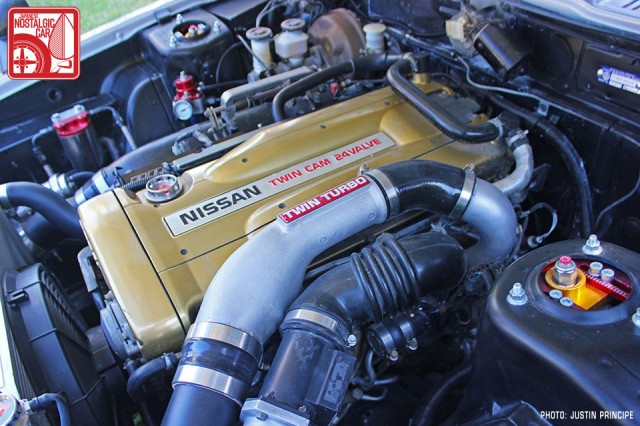 Of course, one of the main motivations to attend a show like JCCS is to eye-hump icons of Japanese motoring never sold in the US. You know what that means — Skylines!
No fewer than three kenmeri Skylines made an appearance at the show this year. This silver example was fresh out of SoCal paint legend PJ Bonifacio's spray booth. Underhood, RB26 power abounded.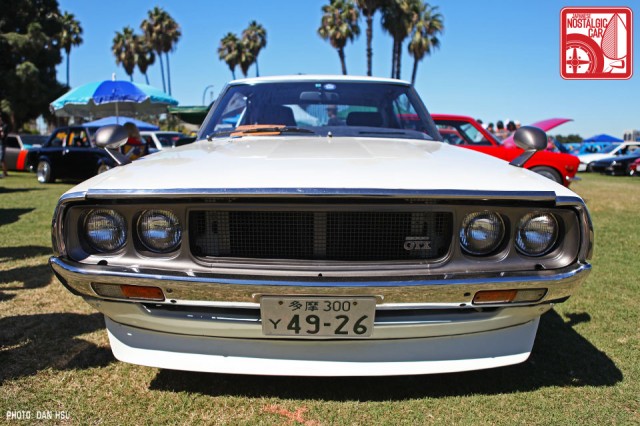 Tyrone Gregory's 1977 is actually a KGC111, not the typical KGC110. The incremented chassis code refers to late-70s deluxe models, which came with slightly upgraded interiors.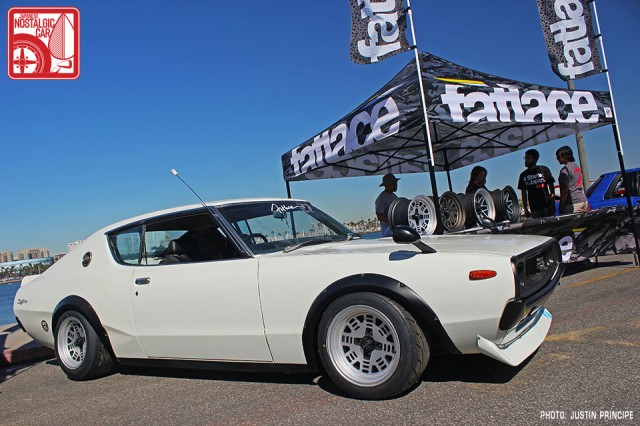 Hype beasts will surely recognize Felix Marcelino's kenmeri, sporting Fatlace's new wheels. Built in conjunction with AME, they give proper vintage feel while being thoroughly modern.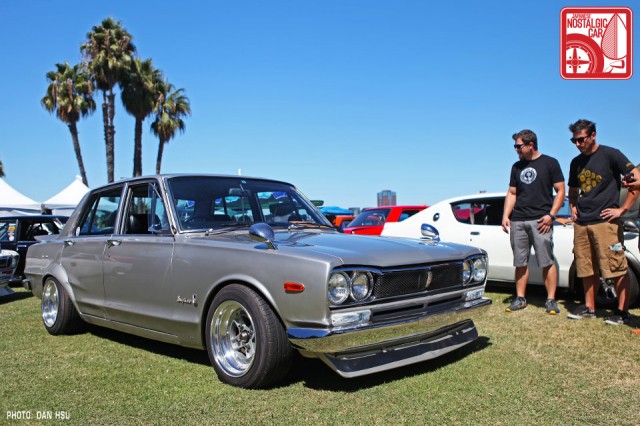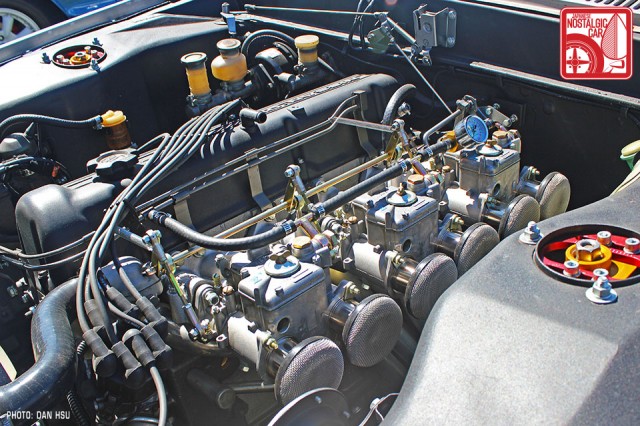 With silver 14×8 and 14×9.5 SSR MkIIs and tires that aren't stretched to oblivion, Eric Routhe's four-door hakosuka exudes an early-70s Japanese street car feel. The mechanicals give off an old school USDM vibe with a Schneider-cammed L24 and Maxima MN42 head fed by dual barrel Weber 40s.
For some 80s Skylining peep Jay Kho's DR30 in its trademark red-on-black. Grandeur on the Wangan!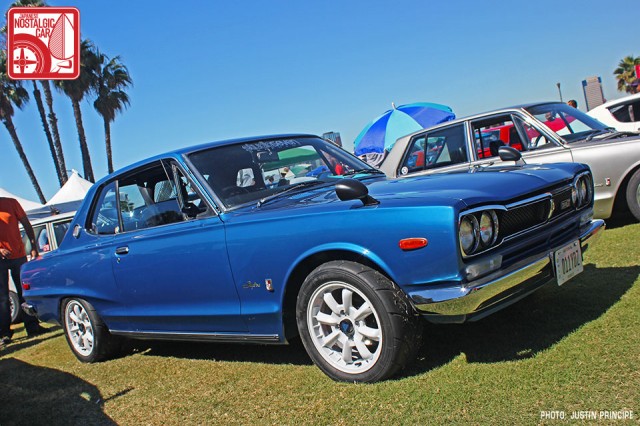 Megumi Makino's 1971 hakosuka riding on Enkei Classics Compe wheels was one of the most interesting Skylines at the show. Why? Because it's owned by an old school Japanese guy who imported into the US decades ago and has kept it hidden all these years, meaning it predates the current hako boom.
For decades Americans thought the R32 was the original GT-R. It seems impossible, but next year the R32 GT-R will pass the 25-year nostalgic threshold. Start the import papers now, states that are not California!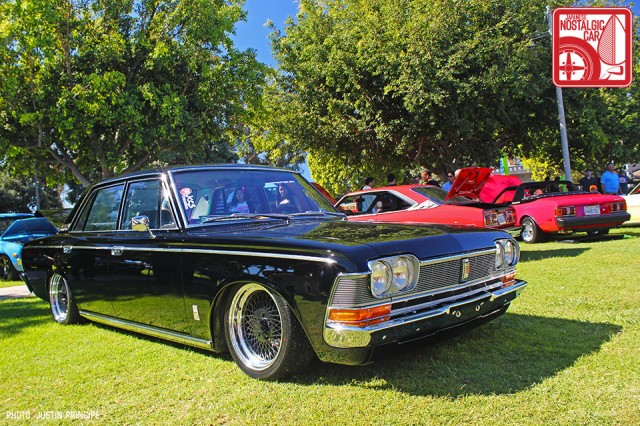 Ryan de Guzman's 1969 Toyota Crown caused a minor furor when we first spotted it at SpoCom. The issue was that the black paint was sprayed over a really nice OEM blue. There's no arguing that it's a dead gorgeous show stopper and looks really cool slammed on an air suspension. Hell, the black-centered Enkei 92s set off the car even better than the chrome ones we last saw it on. We just can't help but feel that something rare and beautiful in its own way was lost in the process.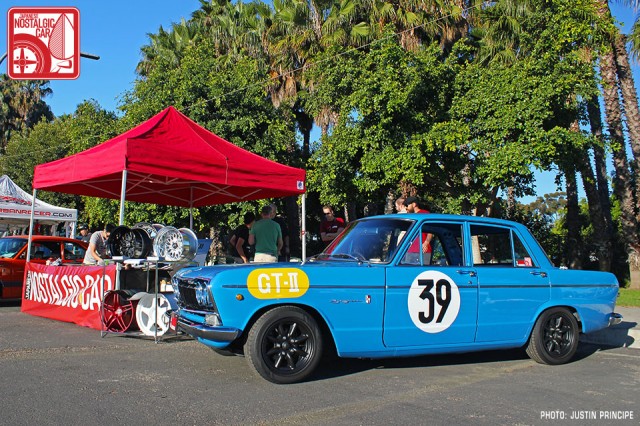 Over at the JNC booth, we were honored to have our friends at JDM Legends bring their latest project, a 1967 Prince Skyline GT-B replica of the car that started the Skyline legend. We'll have a more detailed writeup of this race-ready beast soon.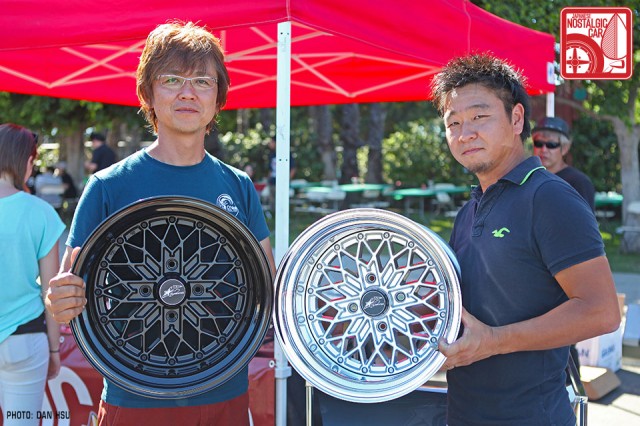 We were also proud to display the latest custom barrels from one of Japan's most famous classic Nissan tuning houses. The Glow Star will be built by Work Wheels exclusively for Star Road, available in 15-inch diameters with 5J to 12J widths and both 4×100 and 4×114.3 lug patterns. Star Road founder Shouji Inoue came all the way from Tokyo for the debut!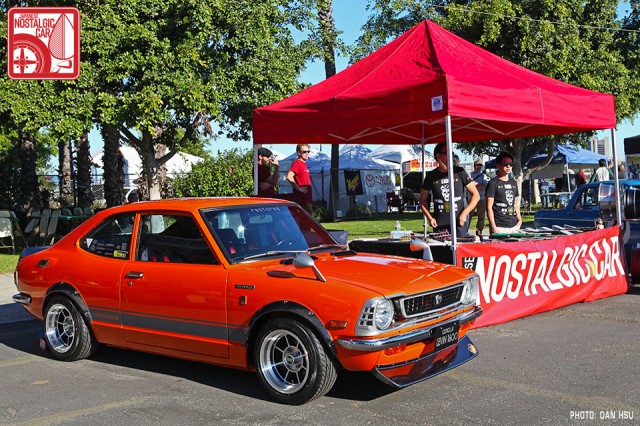 Flanking the opposite side of the booth was our old friend Patrick Ng's gorgeous TE27 Corolla. Patrick always changes his car a little bit for each show, and this time he added a bit of flair with a stripe along the side and a new set of Hayashi Streets.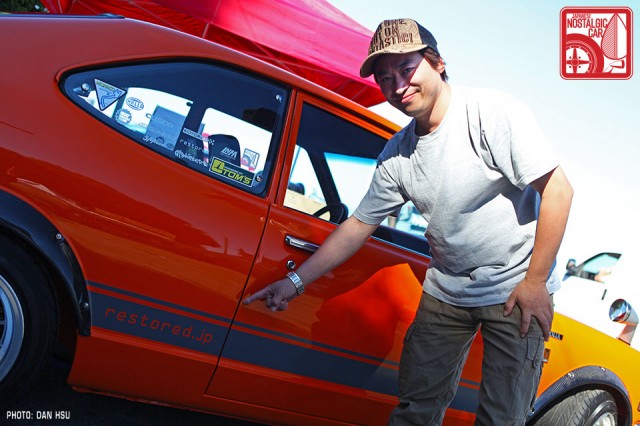 The car showcased just a few of the many carbon fiber parts by Restored.jp, and founder Seiji Inata was here to check out the proceedings throughout the day.
That does it for Part 01, but we have barely scratched the surface of our JCCS coverage. Stay tuned.