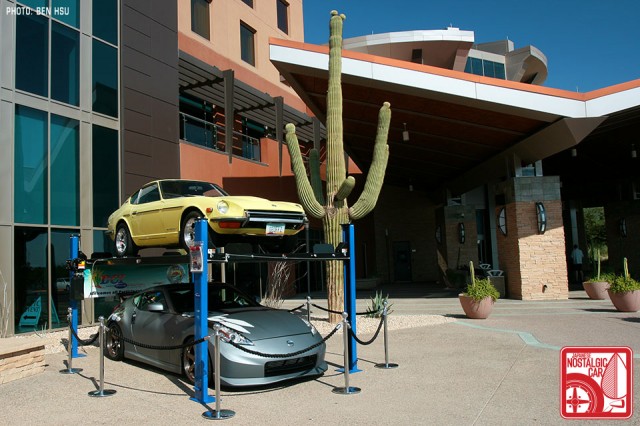 In the automotive kingdom there exists only a handful of models that can inspire a car show at the national level. We're not talking about marques here; we mean a single model so iconic and beloved that its devotees have formed a national governing body, with regional chapters across the US, and a yearly convention.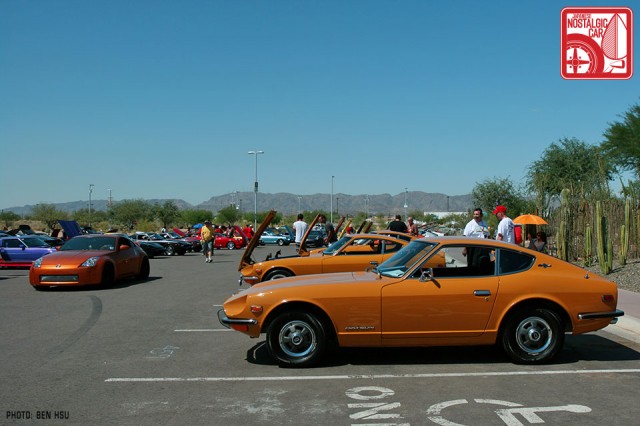 The Nissan/Datsun Z is one of the few models to have this honor, and the annual gathering of Zedheads is the ZCon. Each year the Z Car Club of America selects a host city for the festivities, and this year they chose Phoenix, Arizona. The main show was held a mere five days after JCCS, so we basically hit the road as soon as the latter wrapped up.
This was SoCal's hottest summer on record with a string of scorching 100-plus weeks that extended well into what was supposed to be autumn. If anything Arizona was expected to be even more blistering, and hauling off through 400 miles of desert in a 25-plus year old Toyota station wagon with spotty A/C did not seem like the smartest idea.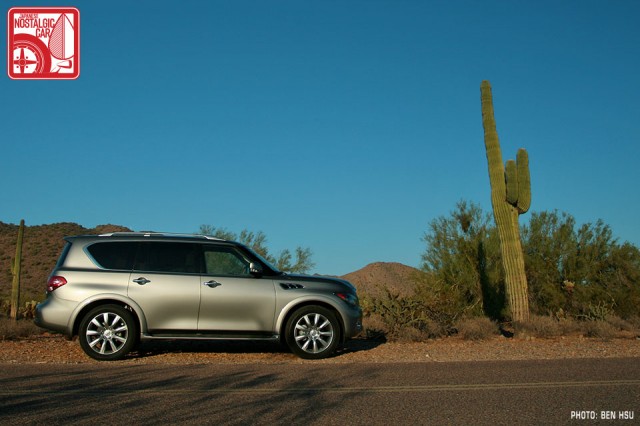 Luckily our friends at Infiniti came to the rescue by offering us the pick of their lineup. There was only one clear choice for such an excursion — the Infiniti QX 56. Look, if we were going to trek off to a Nissan show in the middle of the desert, we'd be fools to choose anything but Infiniti's sole body-on-frame SUV, one based on the legendary Nissan Patrol.
You'll be happy to hear that this stupendously extravagant machine got us through six hours of the American southwest with such little effort and such ice cold A/C that we barely broke a sweat, allowing us to bring you this story (an in-depth piece on the road trip will follow shortly).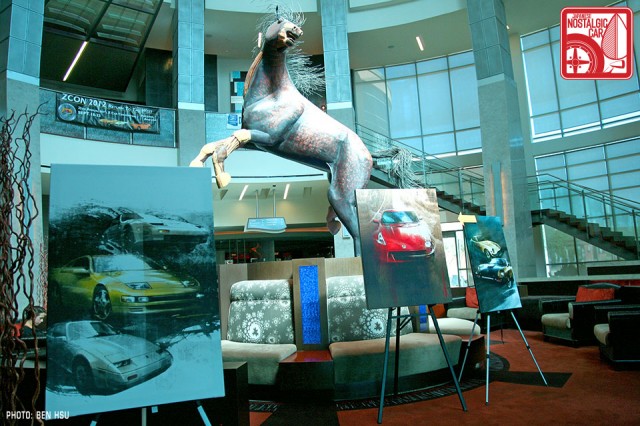 We were welcomed to Jurassic Park Wild Horse Pass Hotel and Casino with some pretty cool Z-car artwork spanning multiple generations of the Z. These were penned by Randy Rodriquez, designer of the Nissan 370Z and are available at the ZCCA website if you missed out on your chance to buy one at ZCon.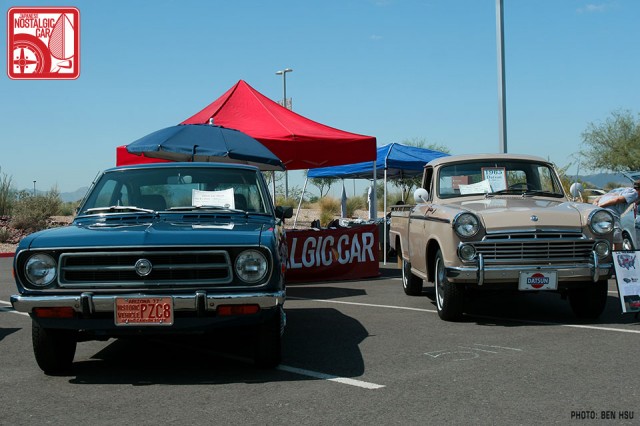 We were happy to have Dale Herseth's collection of two rare old Datsuns in front of the JNC booth. His 1965 Datsun L320 pickup still wears the original Bamboo Tan paint and has only 45,000 miles on the odometer. His 1972 Datsun 1200 Coupe is equally charming, and came with a period ad bragging about how it cost only $29.85 to drive the 38mpg Sunny from New York to LA.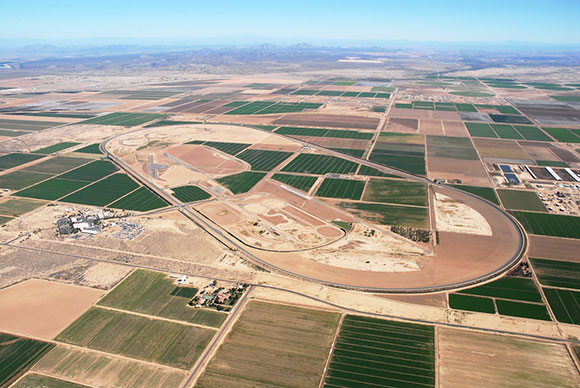 Dale is an associate engineer for chassis dynamics at Nissan's nearby Technical Center, but he clearly loves the old school cars that have little handling prowess in comparison to modern cars. Part of the ZCon festivities included a tour of the proving grounds in Maricopa and attendees were even allowed to drive (slowly) on the course, but unfortunately we weren't allowed to photograph the event.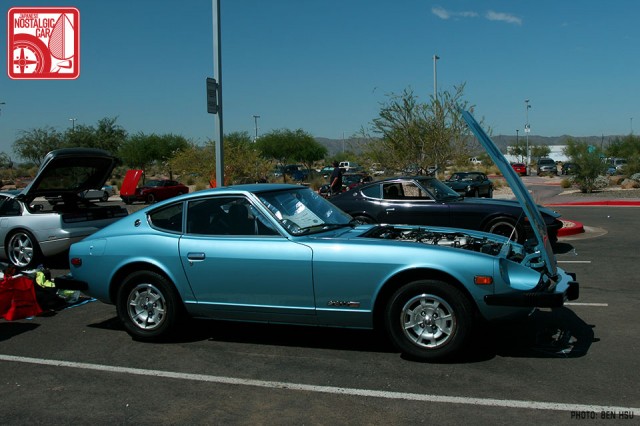 Chris and Larry Wawrzyniak are the original owners of this 1977 Datsun 280Z. It has only 18,843 miles and they only just replaced the original tires.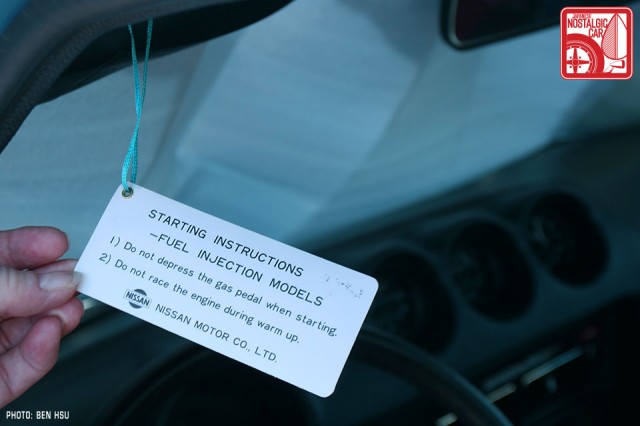 Miss Chris was eager to show me the starting instruction tag for fuel injected models, which was still hanging from the driver's side visor!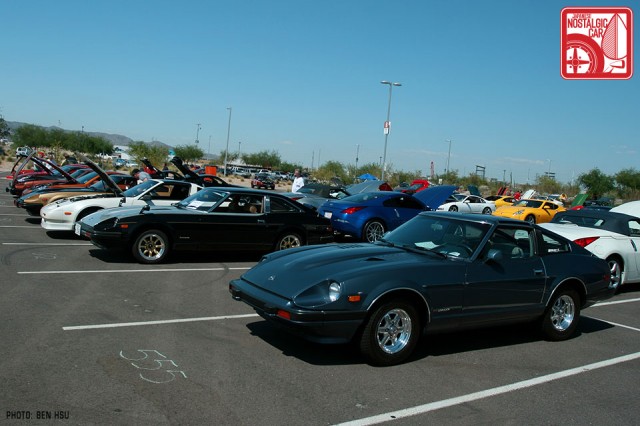 Folks in Arizona definitely leaned towards the original-looking cars, and this 1983 280ZX was a supremely well kept example of an S130.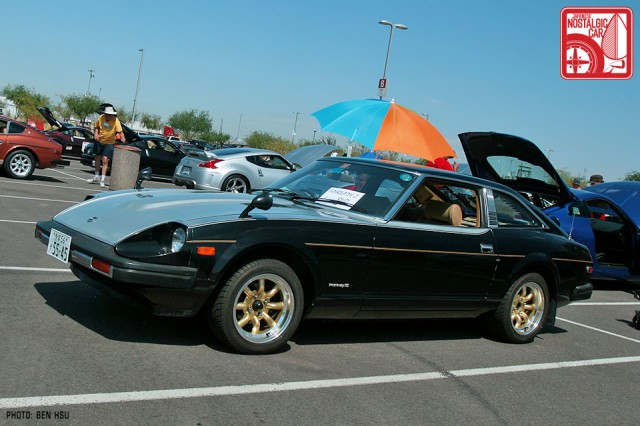 Kelly McKendrick's Manhattan color S130 Fairlady Z 2+2 sat in an Indiana garage for 22 years. Somewhere along the way a tree had fallen on the garage, but fortunately the car wasn't damaged. When Kelly bought it, the L20 (it's a JDM car with 2.0L motor) started right up with no problems.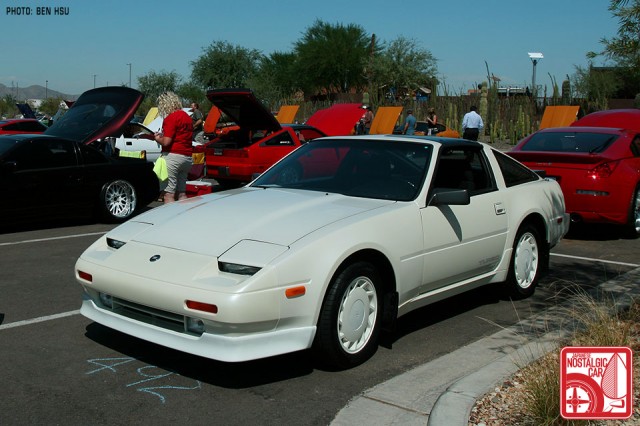 Kathy Farris brought one of two 1988 300ZX Shiro Specials to the show. Only 1,002 of these limited edition Z31s were sold in North America, and they came with a unique suspension, Recaro seats and an exclusive white paint job with white wheels.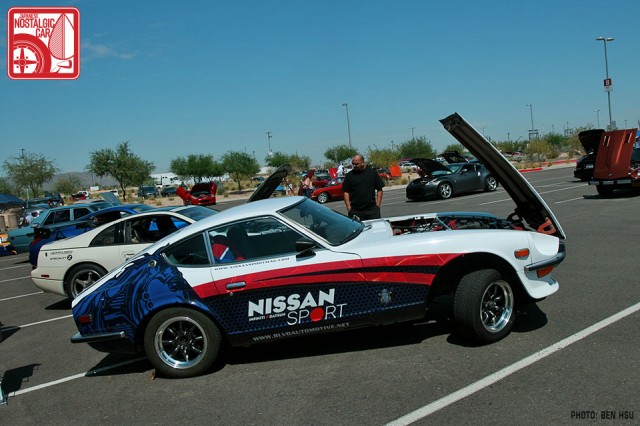 Our friends at Nissan Sport Magazine were a few booths down from us with their 1973 240Z project car. It was originally a crusher-bound heap that editor Art Singer bought for $600. It will eventually be built up to a track car that readers will have a chance to drive, so check them out at NissanSportMag.com and like them on Facebook.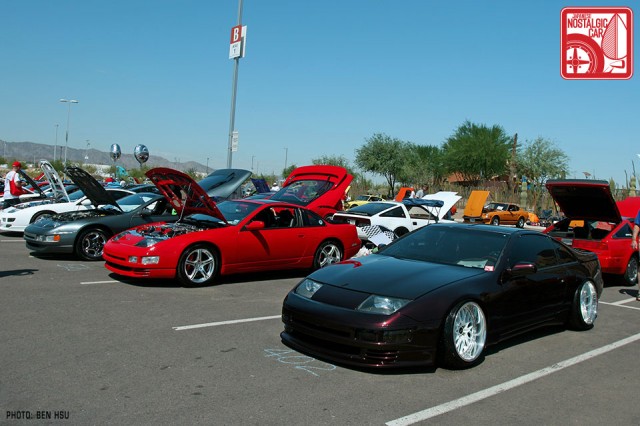 Elias Raygoza's 1995 300ZX on Work Rezax wheels was an eye catcher among the fourth-gen group. The Z32 is 23 years old now, but amazingly still looks right at home in any modern showroom.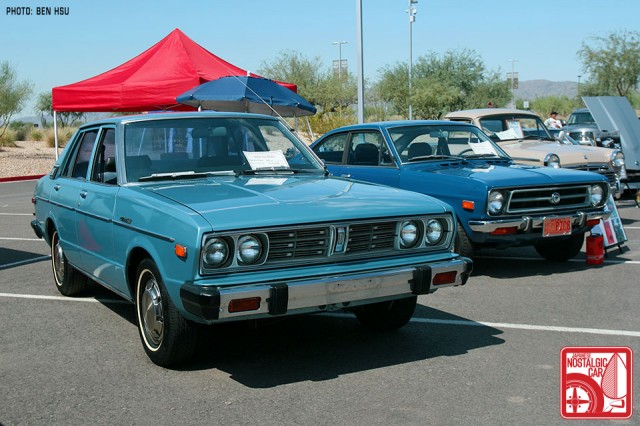 Though ZCon is primarily a Z-car show, they do welcome other Datsuns. We were a bit surprised that there was only one Datsun 510 at the event, and one that was really an A10 Stanza Nissan rebadged "510" to recapture some of the glory of the original PL510. Nevertheless, it was an incredibly clean example no less loved by its owner.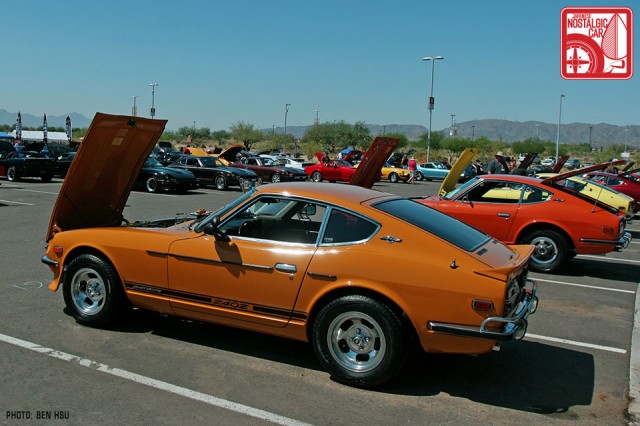 Whenever you get a Z car gathering you'll always manage to find a few that have survived several decades in period USDM spec. This one really takes the dealer add-on cake though, with bumper extensions, spoiler, stripe kit, door guards, and of course the obligatory slot mags with balloon tires.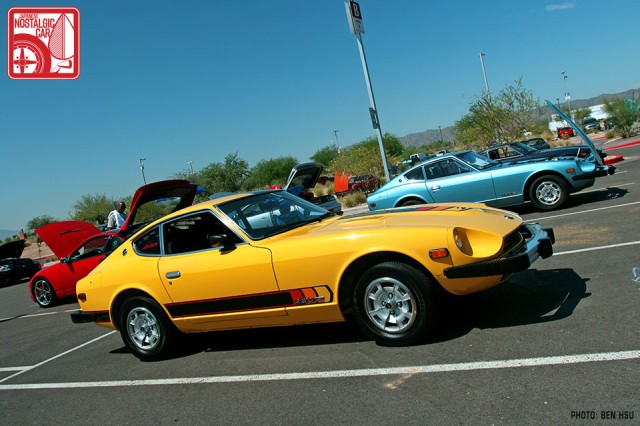 What American Z show would be complete without one of the special edition 1977 ZZZap 280Zs? The appearance package was offered only in Sunburst Yellow and came with a decal kit and rear louvers that were all the rage.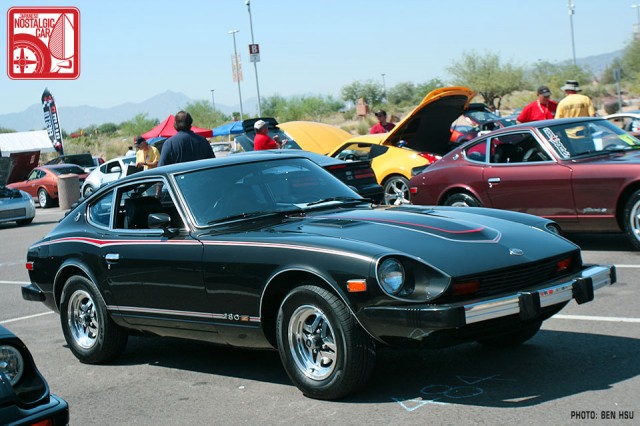 The ZZZap was followed in 1978 by the Black Pearl Edition, which was issued as a tester to see if black was a popular enough color in the US. It was, and it led to the next infamous limited edition color.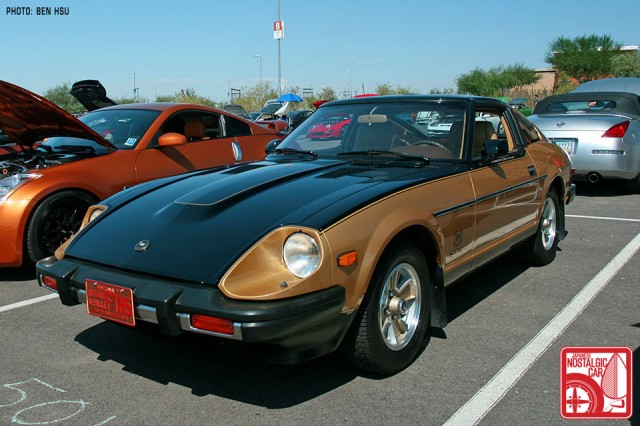 That would be the notorious Black Gold 280ZX, built for the 10th anniversary of the Z car in 1980. Obligatory link to its disco era ad here.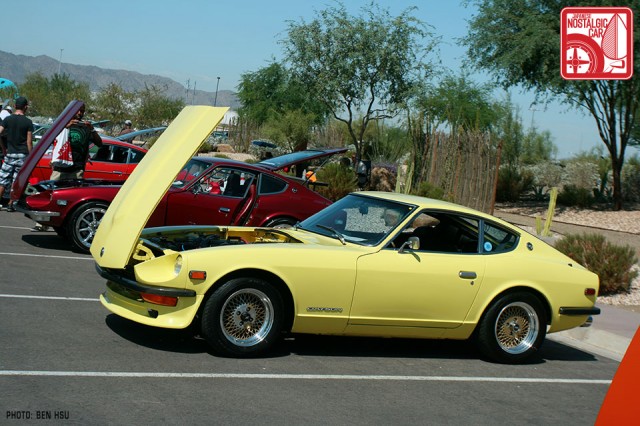 Geoff Danielson's 1972 Sunshine Yellow 240Z wasn't the lowest mileage car at 80,000, but it was in excellent shape and looked stellar with classic Enkei 92s.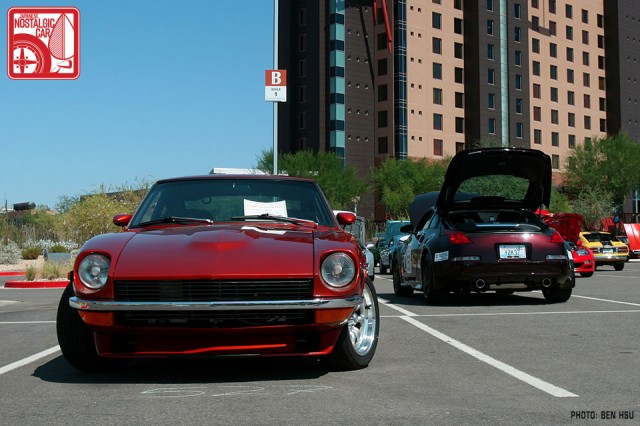 Jim Karst's 1973 240Z was an excellent example of the most popular S30 modifications. The motor was 3.1 stroker L28 with triple Mikuni 44s. Power was put down via a 280ZX 5-speed linked to an R200 LSD. Add some coilovers and adjustable control arms and you're ready to rock.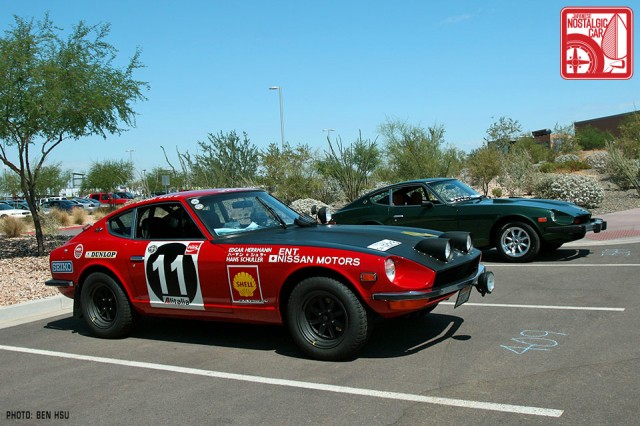 One of our favorites was this replica of the legendary 1971 East African Safari Rally-winning Datsun 240Z. The livery was incredibly faithful to the original; the only thing missing was the battle damage incurred by the actual race car.
The most amazing car at the show was Robin Bolz's 1976 280Z, which he's owned since 1979. From the outside it look like a lot of other S30s out there, and Panasports are certainly a common enough wheel for early Zs, but it's what's under the hood that really sets this car apart.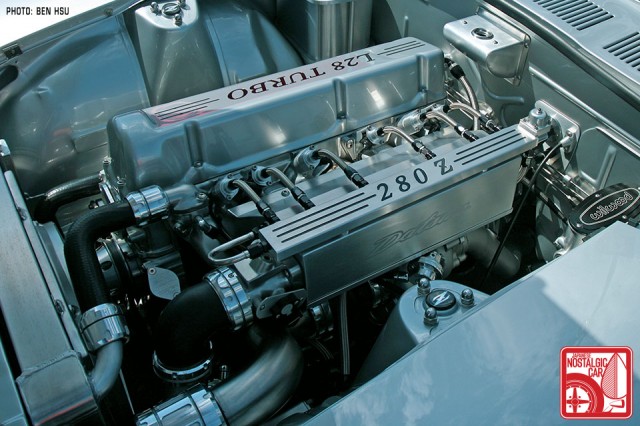 The product of a six-year build, Robin has one of the most astoundingly clean engine bays we've ever laid eyes on. Everything on and around the L28 turbo has been tucked, smoothed and fitted with custom fabricated bits too plentiful to enumerate.  It won one of the most exclusive awards a Z can earn at last year's ZCon, the Gold Cup.
For those not familiar, the Gold Cup is only awarded after the car has passed through two rounds of judging, and can score no less than 290 (out of 300 points, with 100 each given to exterior, interior and engine). In the entire quarter-century history of ZCon, only 11 Gold Cups have been awarded, making it the ultimate prize.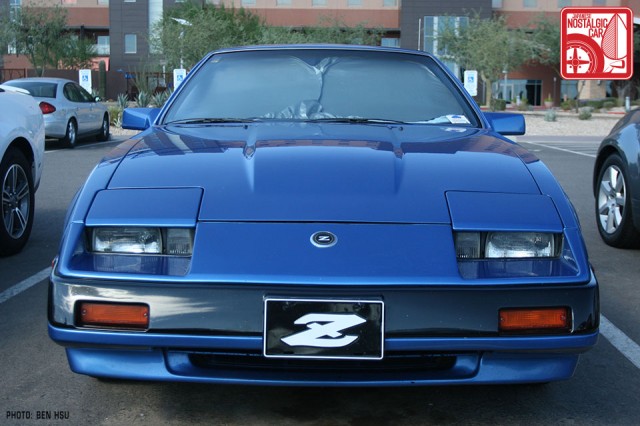 Before we retreated back to the air-conditioned comfort of the QX 56, we did spy one ultra clean zenki Z31 in the parking area, just cold chillin' in resplendent metallic blue.
Upcoming ZCons will be held in opposite corners of the country. For 2013 ZCon will be in New Hampshire, while San Diego has been chosen as the host city for 2014.
For more photos from the 2012 ZCon, see the gallery below.