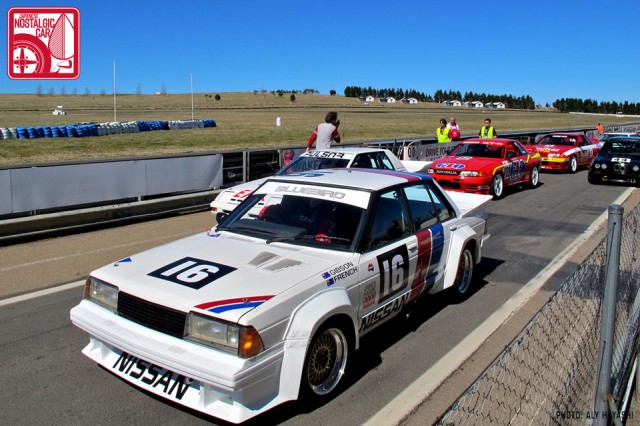 Despite the fact that various generations of Godzilla were the headliners at the 2012 Skyline Nationals, many of Nissan's 1980s Group A and Group C touring cars drew just as much attention displayed at the car show and in action at the track day at Wakefield Park Raceway. 
This Nissan Pulsar EXA was driven by Christine Gibson, who's married to Fred Gibson, the team principal for Nissan racing during the 80s and early 90s. His team campaigned the 910, the DR30, R31 and R32 Godzilla. It raced under Group C regulations, which was the main class of touring car racing in Oz before Group A in the 80s.
It was a nutcase little device, FWD and with 320 very laggy turbocharged horsepower. It was a bit of a giant killer but extremely difficult to drive. Christine sprained her wrist several times taming the torque steer (and in fact her wrist is still a little dodgy to this day), and back in the day drivers briefings would (only half-jokingly) include a warning to leave plenty of space when Christine overtook you, because the Pulsar tended to have a mind of its own.
It was never a contender for outright race wins, but is a very fondly remembered race car down here for its famously feisty nature. Just the same, I believe it was the most successful FF race car, and Christine was the most successful lady racer during its era. A bit of trivia about it, is that there was a typo in the FIA homologation papers, which said that it had a T03 turbo instead of T02 (which was actually the case). Hence the giant-killing power output from only a 1.5 single cammer. Whether this is fact or myth is hard to say, back in those days the teams played the homologation game to the hilt, including supplying random documents (which really were random, as in just random Japanese text) to verify technical details.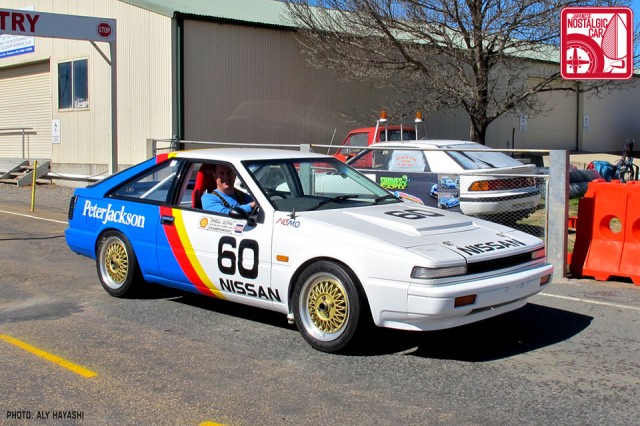 The S12 Silvia was sold here in Australia as an A60 Celica rival, which is to say that it was marketed as a cute secretary's car, with a low-powered single cam motor and live axle suspension. We never got the RS versions that Japan did, with independent rear and 205-horse FJ20DET. I recall that the race car was a JDM-spec evaluation car (a diesel, believe it or not) which Fred Gibson came across at Nissan gathering dust and decided to press into competition in the under 2L non-turbo Group A class with a de-turboed FJ20. It won its class, beating the AE86s.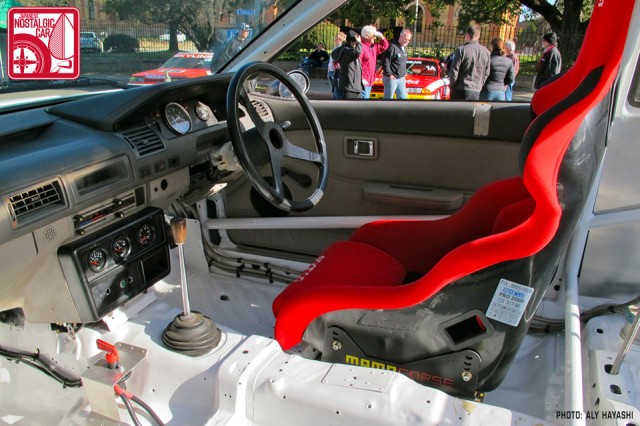 At the time, Gibson had a promising young kid named Mark Skaife who was sweeping the floors and helping out at the workshop, so the S12 was built up as a training car for Mark, who has gone onto become a multiple-championship winner in the touring car series in the following decades.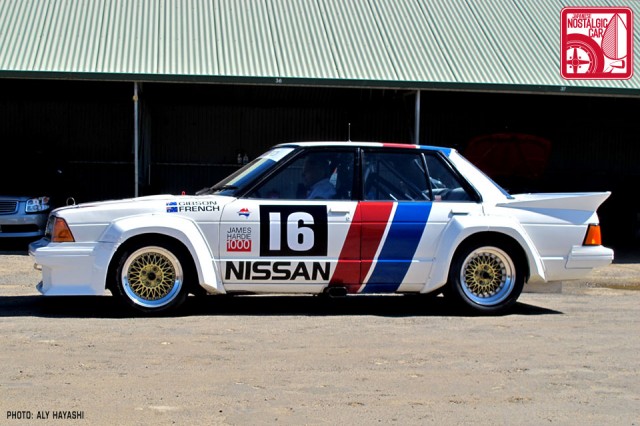 This 910 Bluebird is another very famous Aussie race car. It competed under Group C, so was built to freer regs than the Group A class that the championship switched to in the mid 80s (so it was the sister car to  Christine Gibson's Pulsar EXA). It runs a turbocharged single-cam 2.0L, based on the Z18 in the JDM SSS model, and is notable for holding the lap record at Bathurst from 1984 until 1990 set by George Fury.
During that lap, the motor was a pure-grenade proposition, with the boost wound all the way out as far as it would go. To this day, nobody on the race team knows what boost it ran, because the boost needle went off the dial. But it did one lap, bagged the record, and had enough left in the motor to get back to the pits.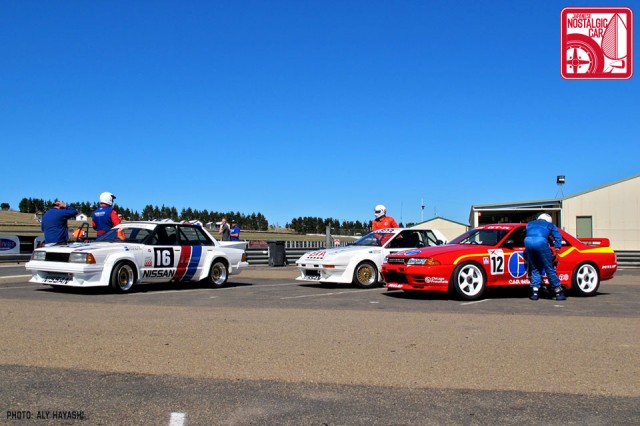 At the time, the championship had been ruled by V8s since forever, so to have a turbocharged four banger get the record (which stood for a very long time) was a really big deal, and a huge boost for J-tin race fans. In terms of overall success, it was fast enough to come second in the 1984 season, and scored the first ever championship win by a turbocharged car in the 1985 season.
And oh yeah, forgot to mention… during that grenade lap with the 810 Bluebird, another "tweak" was that the onboard fire extinguisher nozzles were all plumbed to point at the intercooler to chill it, and discharge over the course of the lap for extra intercooling.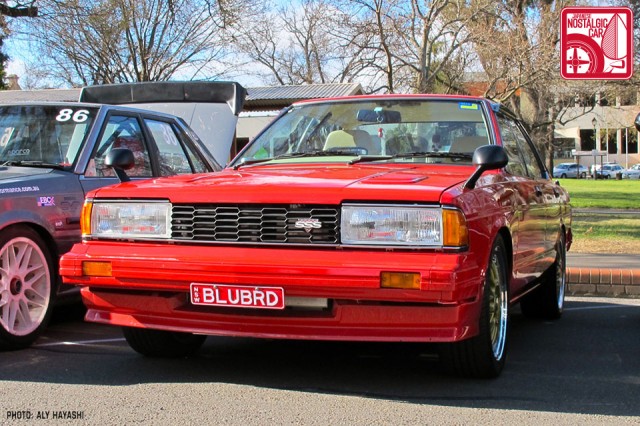 In addition to the R31 Skylines we saw in Part 01, Australia also produced 910 Bluebirds locally. However, Australian-produced 910s were sedans with framed doors, whereas  Pete Challenger's 910 is a JDM SSS Turbo four-door hardtop with frameless windows. Also, according to the Roads and Traffic Authority it's registered as a 1980 model, when Australian Bluebirds started in 1981.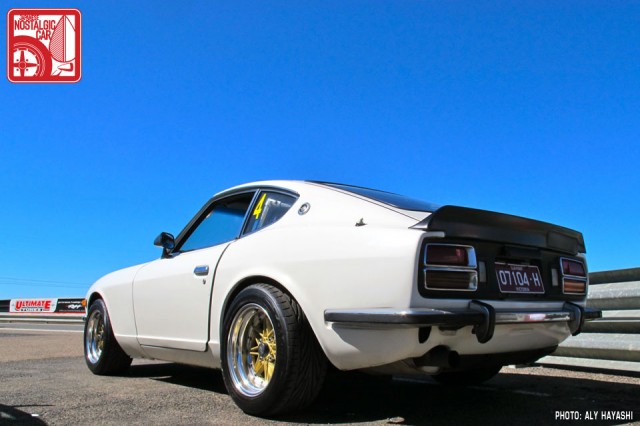 An S30 Z is probably old hat for most of you Yanks, turning out in large numbers at any given Japanese car show. According to Nissan's 280ZX book, however, 148,115 Datsun 240Zs were sold in America from 1970-73, while Australia sold only 2,358.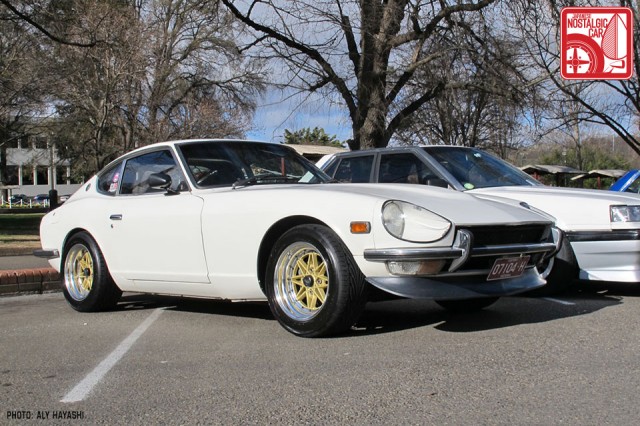 The US was hogging most of the supply, and at the time anyway the average Australian family was poorer than their American counterpart. Many of them were one-car households, which is why smaller Japanese and British saloons and four-door Australian muscle cars are so prevalent down under.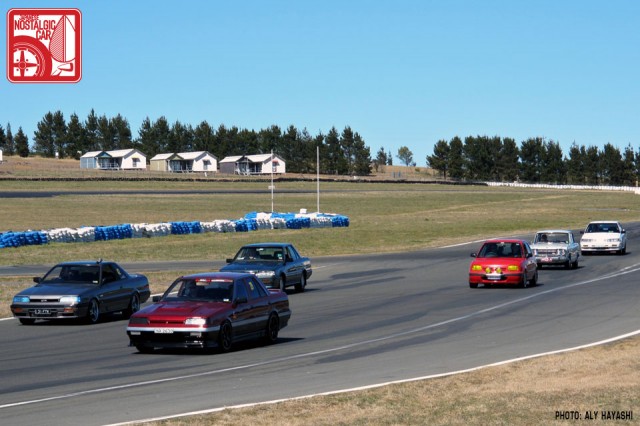 We hoped you've enjoyed this tour through Oz's history of motoring by Nissan. On a related note, as a reminder to our Aussie readers this weekend is the Classic Japan car show in Melbourne. Please come out and bring your cars! JNC decals will be available to those who have a vehicle at the event.
For those who missed it, here's Part 01 of the 2012 Skyline Nationals.