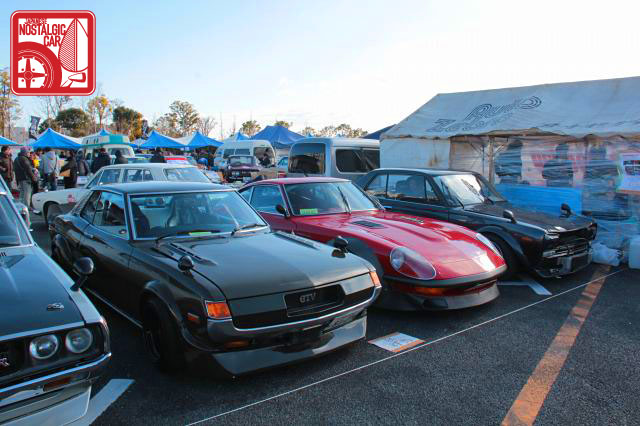 This year's New Year Meeting was a bit less exciting as a large number of cars were repeats from previous shows, but hey, it's Japan and there's tons of vintage steel.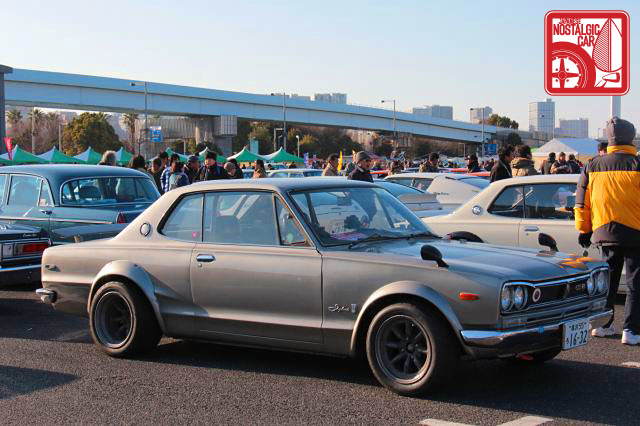 And in Japan, where there's vintage steel there's hakosuka. This one is notable for not being slammed, and wearing a front air dam.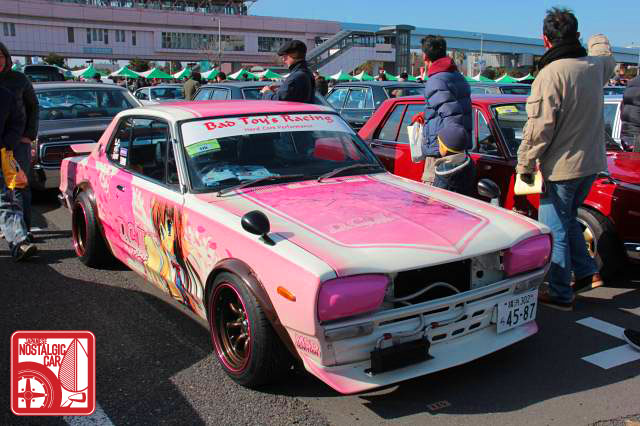 It's getting to the point where one must, to paraphrase Ben Stiller, "go full otaku" in order to stand out. Yes, it's the famous hako itasha, a pink Skyline we had to include for Valentine's Day. Quick, let's move on.
Aaaah, that's better. Proper Takahashi Kunimitsu race livery, complete with vintage Okamoto Rubber decal.
In fact, walk around a vintage car show in Japan for any length of time and you'll be saying to yourself, "Another Skyline?" Where's all the obscure stuff?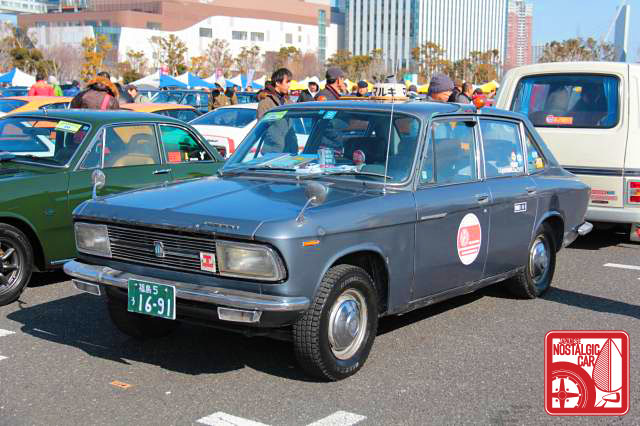 If it's obscure you want, you can't get much more arcane than an Isuzu Florian, which shared many of its mechanical bits with the 117. Florians were meant to compete in the mid-size family car segment, but were utterly overshadowed by the Toyota Corona and Nissan Bluebird.
I guess after 40 years Florian owners have okayed Formula Stars but still not yet embraced the full shakotan slam.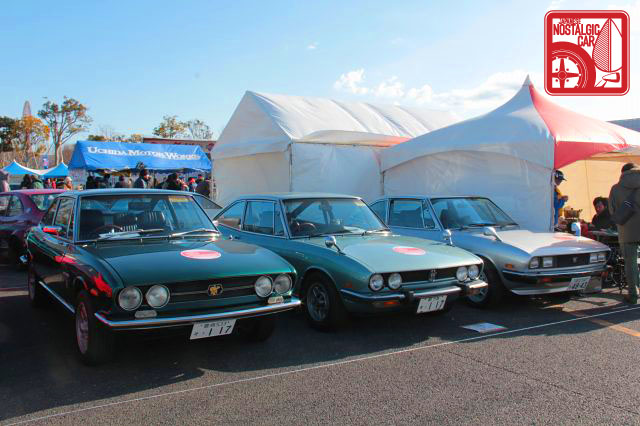 As far as Isuzus go, the Florian is not nearly as beloved as the 117 Coupe. It's said that the Giorgetto Giugiaro body work was meant to resemble the bootylicious curves of a woman.
Continuing on the theme of former automakers who now produce only heavy duty trucks is Hino, with a trio of rear-engined Contessas.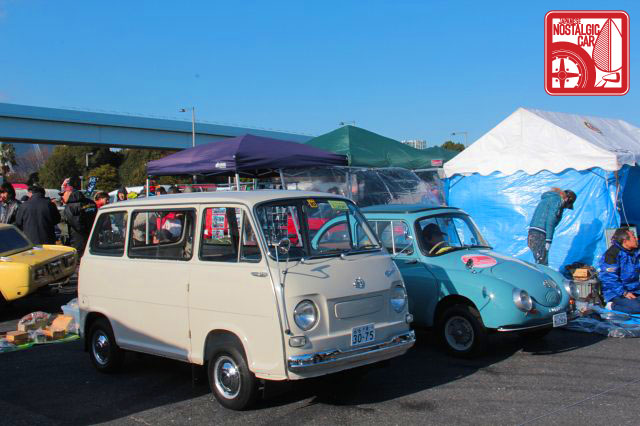 Fuji Heavy is ever-present with a their 360cc wonders, but Leones and Rexes remain elusive.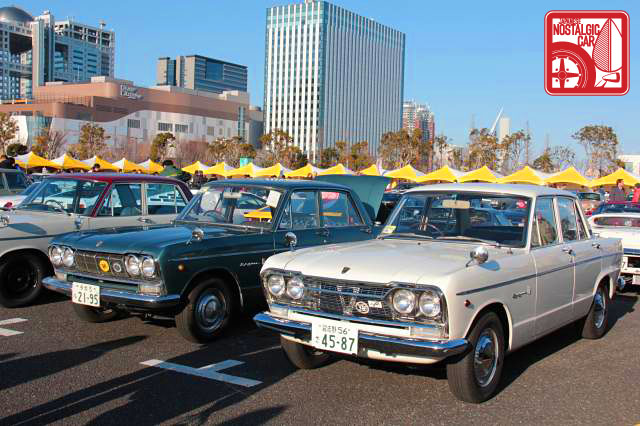 Of course, even among Skylines there are those overshadowed by the hako's dominance. Where's the love for the Prince-badged S50 series?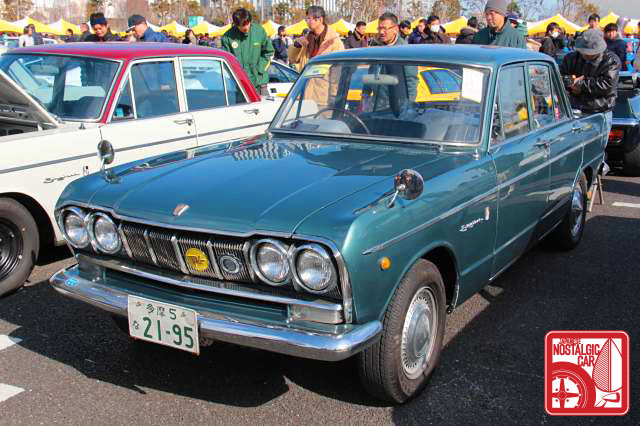 A nice coat of teal gives this classic a completely different aura than the more traditionally racy red-roof-on-white of the GT-B.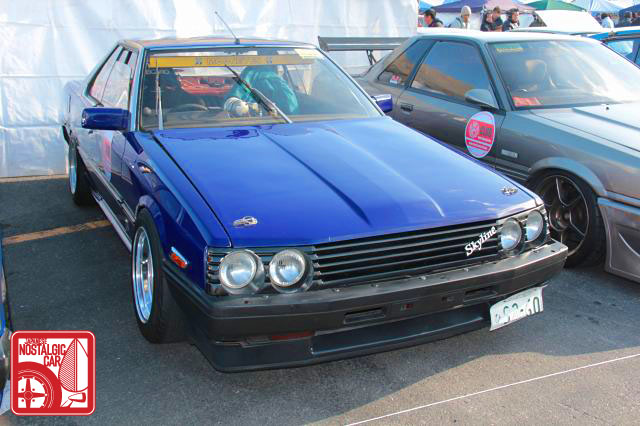 The Japanese love for the unloved is evident in this R30 Skyline that sports the round-headlight nose of a workhorse base-level Skyline Van of the same generation.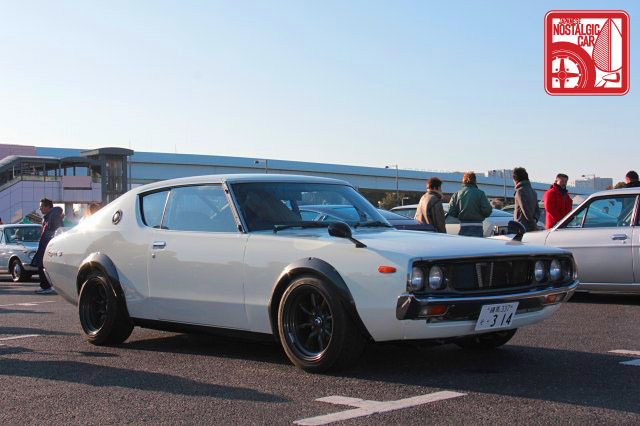 There's a certain awesomness to a kenmeri sporting big balloon tires and black Wats. It certainly looks sinister enough to star in an alternate universe's telling of Vanishing Point.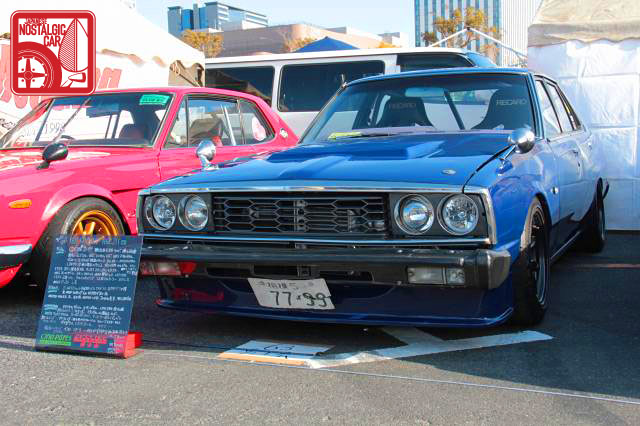 It's almost rare to see a nicely modified Skyline Japan that does not have the crazy paintwork and massive fiberglass aero parts of a trademark bosozoku sled.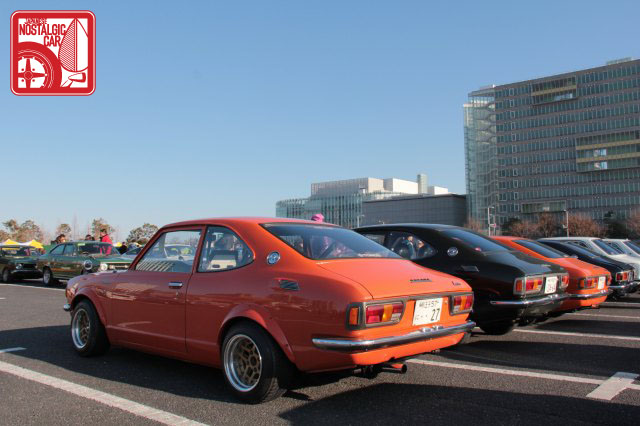 Unlike in the US where Celicas dominate, TE27s are the most popular vintage Toyota sport coupe in Japan. Like Colin Chapman said, add lightness.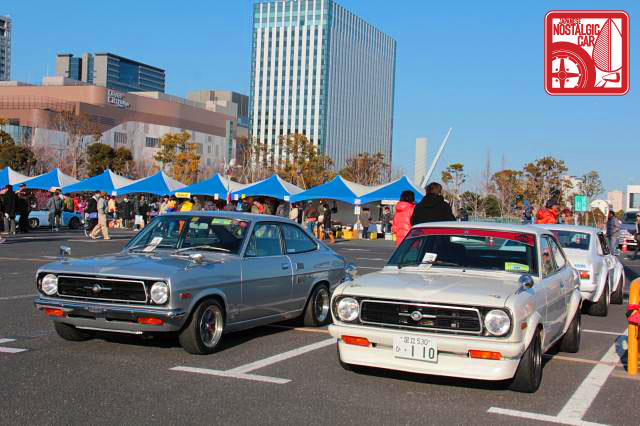 And on the other side of the aisle, the mango's chief rival, Nissan's B110 Sunny. Who wouldn't want to see them take part in an old fashioned dogfight on the streets of 1970s Tokyo?
If you see one Galant GTO pulling into the New Year Meeting, you can be sure there'll be a whole row of 'em.  Mitsubishis travel in packs.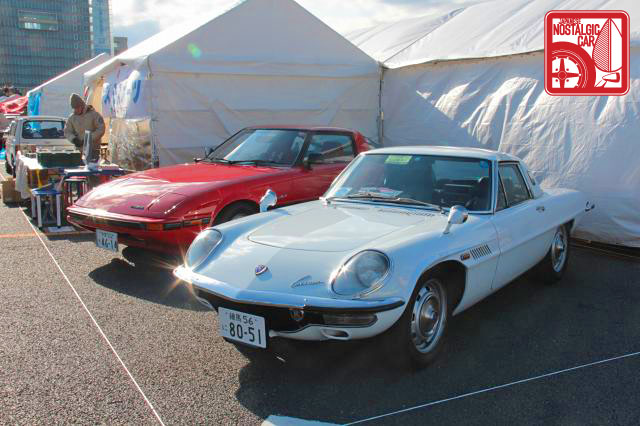 With all the photos of first-gen RX-7s and Cosmo Sports that we've seen, it's odd that we rarely see two right beside one another. For whatever reason, Wankels simply don't attend the New Year Meeting in large numbers. You're far more likely to see a more diverse collection of rotaries at the JCCS.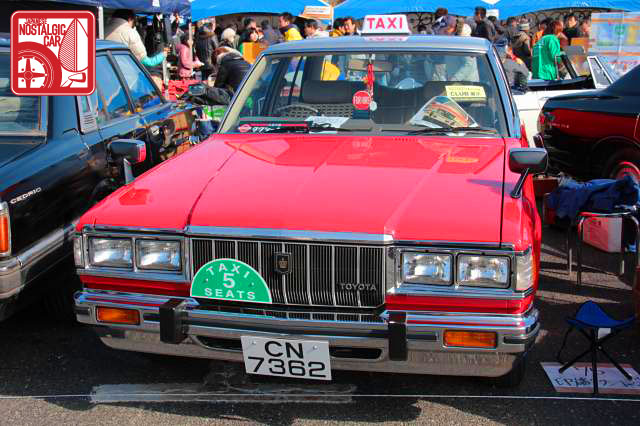 It's always nice to see a well-preserved workhorse like this S110 Toyota Crown taxi. Judging by the colors we wonder if it was imported from Hong Kong.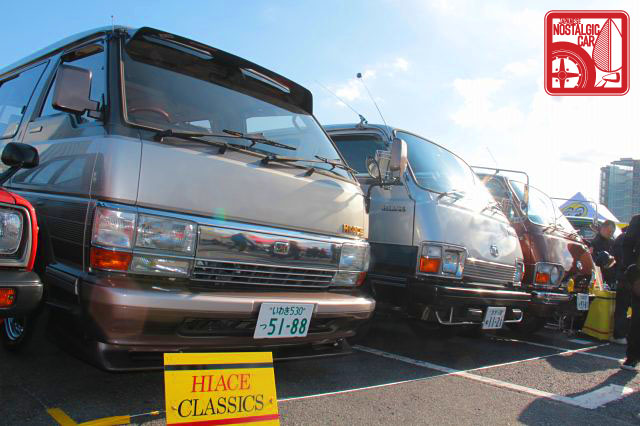 Speaking of workhorses, don't forget the Hiace Classics. The existence of a club devoted to the preservation of Toyota one-box vans is just one of the many reasons why we love Japan.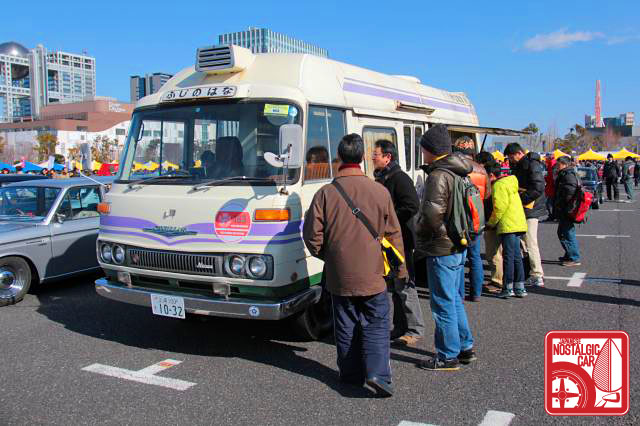 Keeping a vintage light bus like the Nissan Civilian on the road in Japan is a Herculean task. Thankfully the owner, a regular at the New Year Meeting, is a truly maniacal/devoted collector.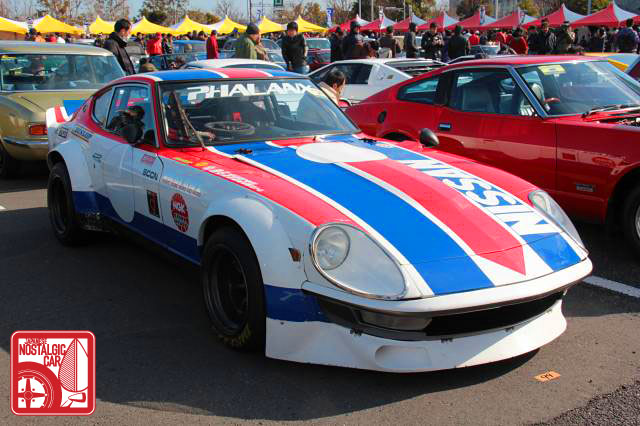 This straight-outta-1970s-Fuji-Speedway 240ZG is another fixture of the Meeting.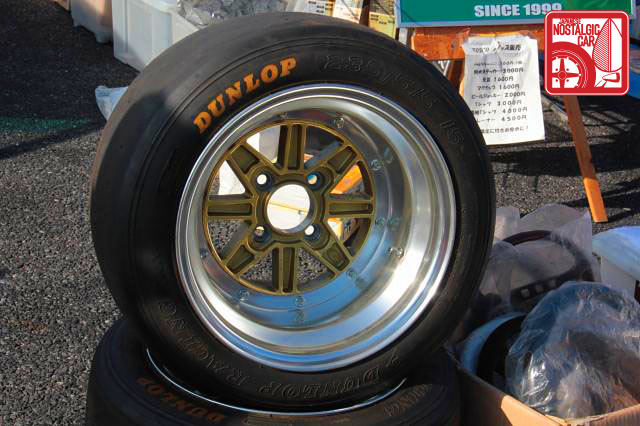 The Meeting is also a great place to find drool-worthy barrels like these SSR MkIIIs wrapped in Dunlop racing slicks.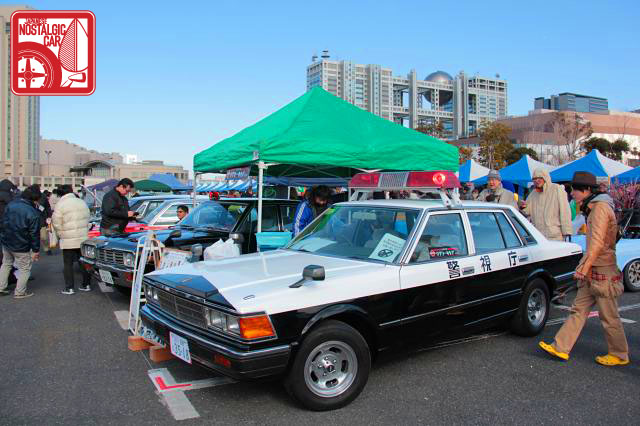 Clearly this group is paying homage to Seibu Keisatsu with the presence of a 330 unmarked and a 430 black-and-white Cedric police car equipped with Enkei slot mags. We're glad these didn't become chase fodder.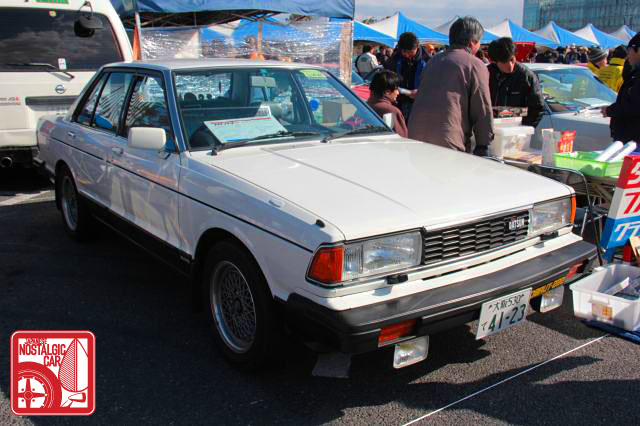 Does the presence of a well-preserved 910 Bluebird inspire any readers out there rocking an old Datsun "by Nissan" Maxima?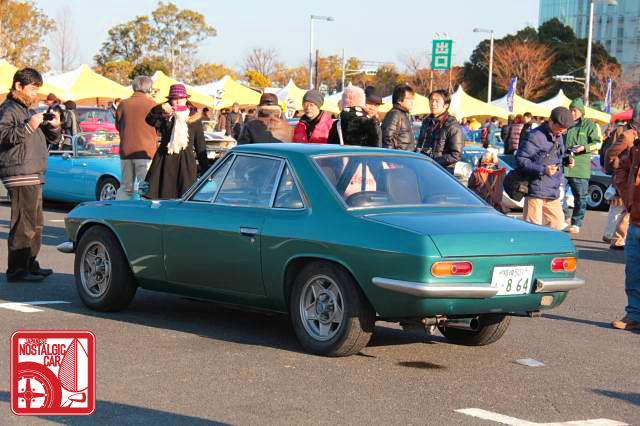 Beautiful and rare, the CSP311 Nissan Silvia.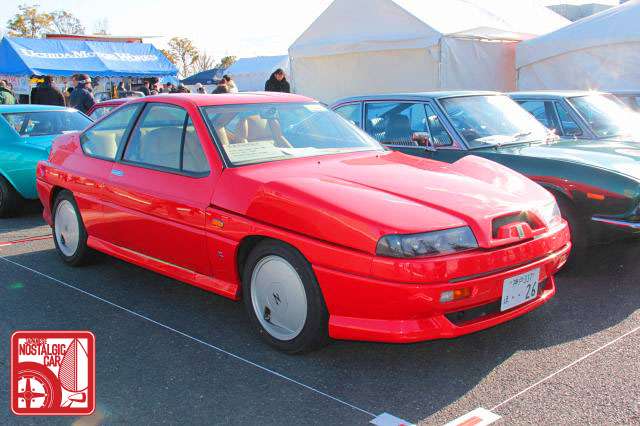 Equally rare, but significantly less beautiful is a Kevin San favorite, the Autech Stelvio, designed by Zagato. If the 117 was a shaped after a woman, we shudder to think what the Stelvio was meant to resemble.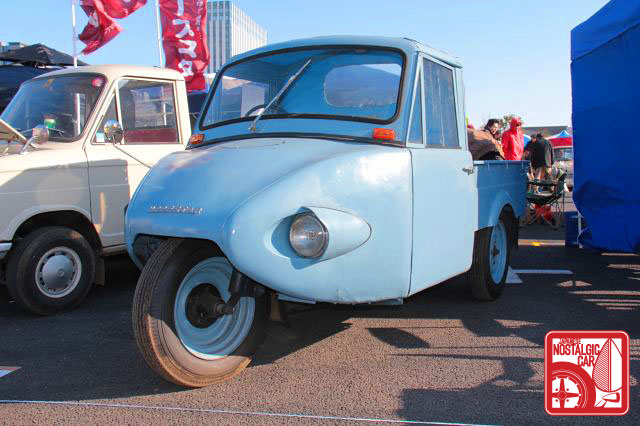 Here's a car that's got me completely stumped. 1,000 bonus points to whomever can ID this bizarre three-wheeler in the comments.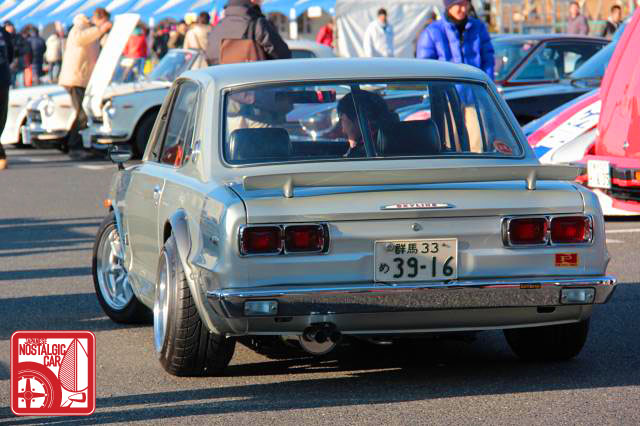 I know I said earlier that hakos are too common, but at the end of the day we just can't resist them. Just look at that sexy rear end!
Photos by Martin Kim.