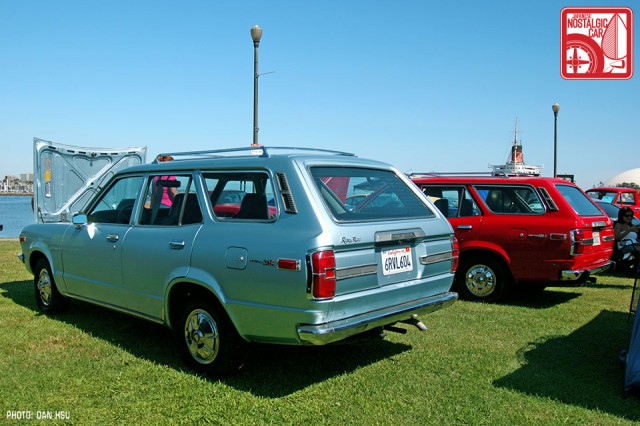 It's no secret that many of us on the JNC team are certifiably nutty about wagons, yours truly included (There are a couple that aren't, and they look at us as if we're the weird ones when it's clearly the other way around. Sheesh.). The Wagon section is always my favorite part of our JCCS coverage, so let's jump right in like an excitable dog through the rear hatch.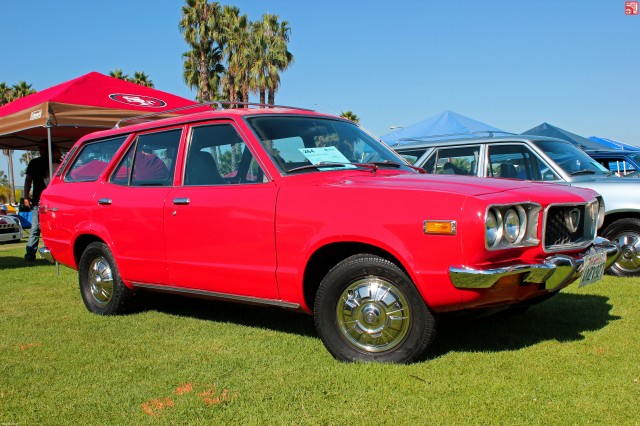 Gerald Rendon's 1972 RX-3 Wagon is one of the very few stock Mazdas we've encountered at JCCS, a dead ringer for the hero car of the unforgettable "Piston engine goes boing boing boing" commercial.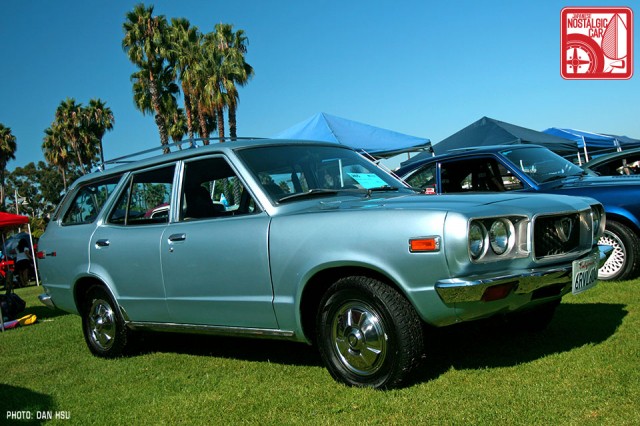 Lucky man that he is, Gerald also owns not one but two pristine RX-3 goons. Mazda's silver-blue found on the '73 is one of the most stunning hues of that era. We're not sure if the RX-2 at SevenStock bore the same paint code, but Gerald's appears to be original paint and we salute him for preserving these cars.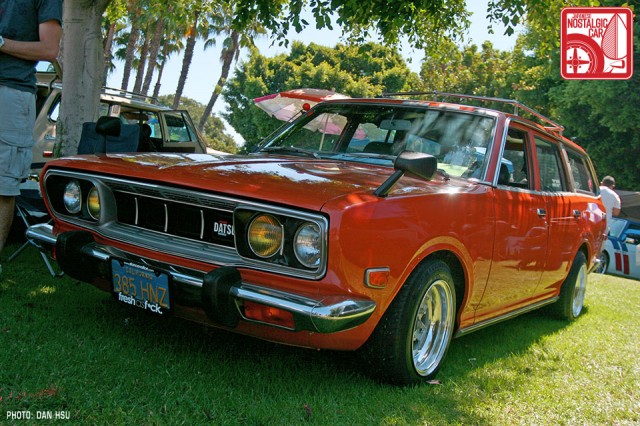 Josue Elias' '73 Datsun 610 is another all original wagon find. Only a lowering, fender mirrors and SSR MkIIs have been added. 510s used to reign supreme among non-Fairlady Datsuns, but recently 610s have been slowly coming to the forefront. We would love to see the trend continue.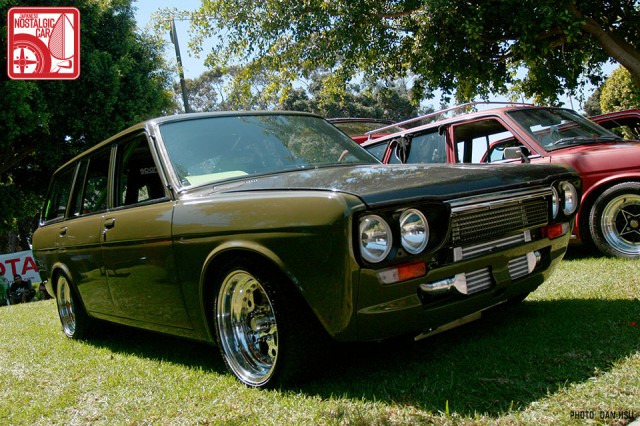 Speaking of 510s, Antonio Arias's showed a mean, caged and bumperless 510 goon. A massive intercooler indicated something wicked was under the hood.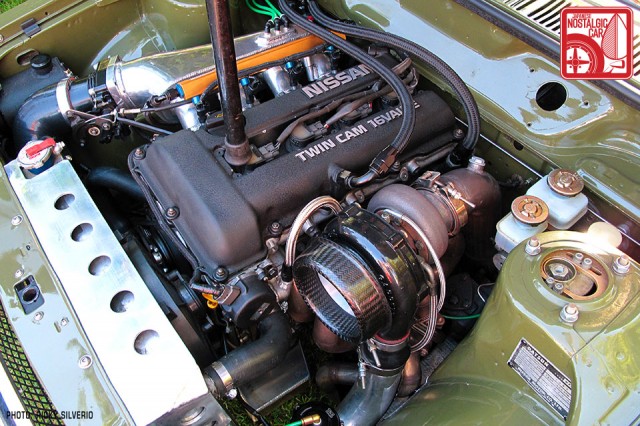 A peek into the engine bay reveals a super clean build and SR20DET powah!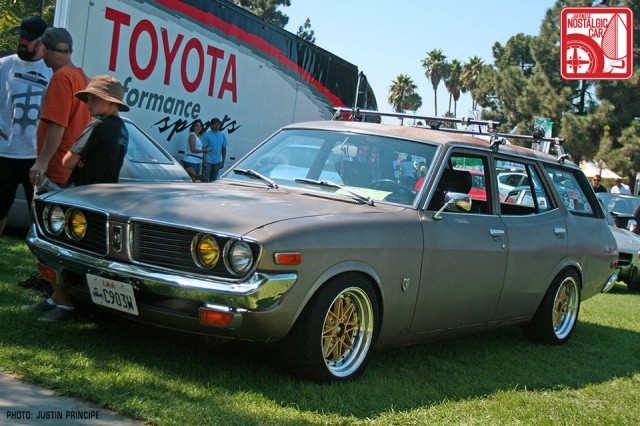 Duane Schaffer daily drives his MX29, which is still running its stock 4M. He even drove the Mark II to the show straight from Utah!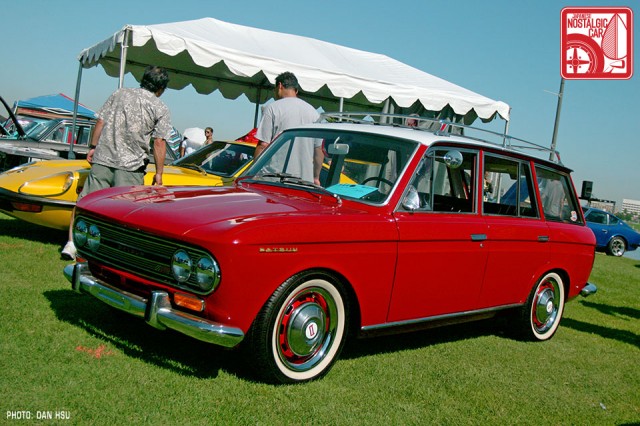 Greg Childs is one of the head honchos at NICOClub and has a great collection of Datsuns including the super cool P312 seen in Part 02. To borrow a word from the American car scene (appropriately, for once) his resto-mod 411 wagon is has numerous groovy hot rod touches like pinstripes, white roof and color-matched wheels.
This may at first glance look like any other Honda N600, but Dave Catt's 1967 LN360 is a rare JDM import N360 Van. The (barely perceptible) longroof version was never sold in the US, nor was the 360cc kei-spec engine, and it's a treat to see someone bring one stateside.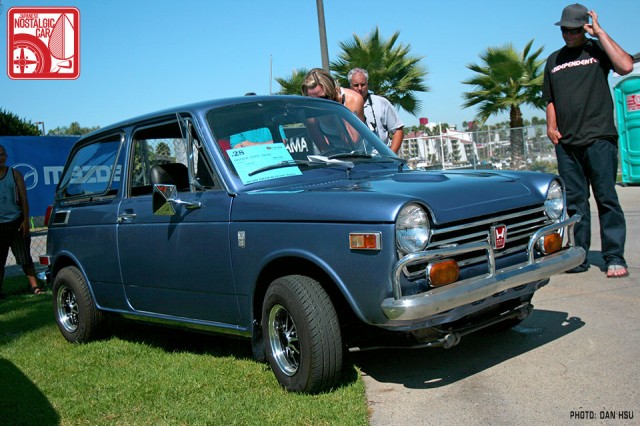 Compare the curvature of the roofline on Christian Pepito's N600 and you'll see the difference between what Honda calls a "sedan" and "van."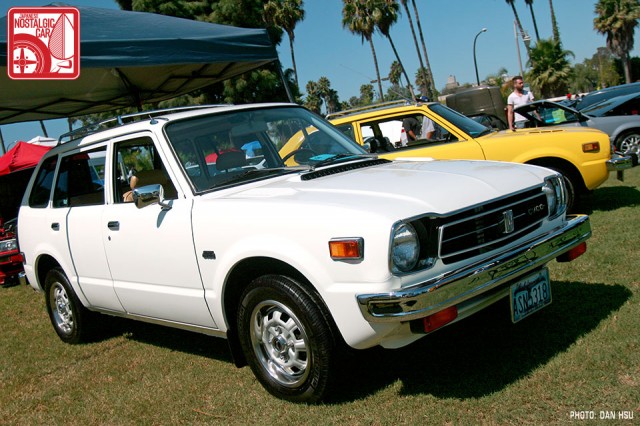 Old school Honda heads seem to prefer their cars stock, and Scott Ngov's 1979 Civic wagon may just be the best preserved example out there.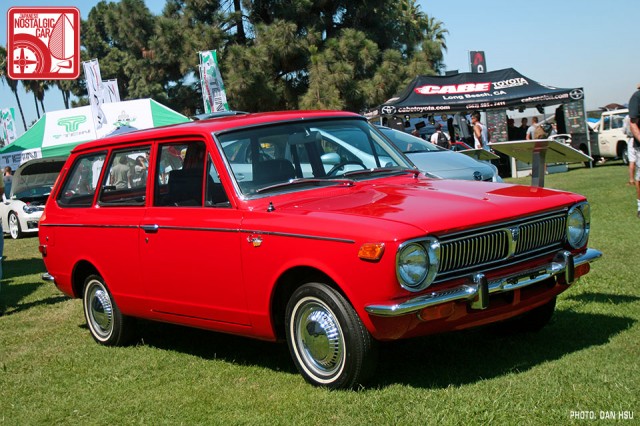 The Toyota USA Museum is known for having some incredible cars like the 2000GT in their collection, but that's expected. It warms our hearts even more to see the humble KE18 1970 Corolla 1200 wagon represented as well. I believe the color is called Helios Red — how cool is that?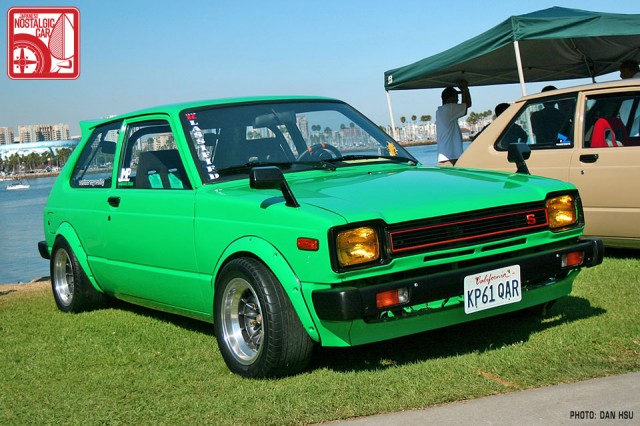 We'd love to devote an entire article to the wondrous wagon, but it perhaps even more important to the rise of Japanese cars is the wagon's little brother, the hatchback. Noriel De la Cruz's green 20-valve 4A-G KP61 is a staple of the Queen Mary lawn, but we never tire of seeing it.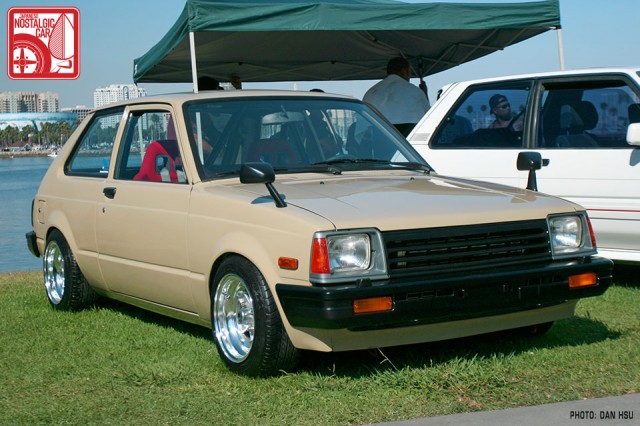 We don't often see Starlets, but when we do it's usually the zenki models. That's why we were heartened to see this '83 and up kouki version bucking the trend on SSR Mark IIs with a plain-jane color.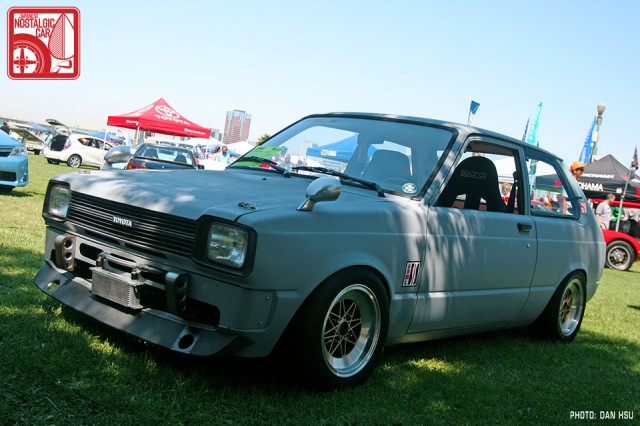 What does a guy who works on hakosuka and RHD nostalgics every day drive? Eric Bizek from JDM Legends went even more minimalist with his own 4A-G KP61, which has C10 Skyline fender mirrors and 13-inch Work Excel wheels but no bumpers or glossy paint. Nevertheless, we think it looks damn cool the way it is.
This year the Honda Civic also celebrates its 40th anniversary, having launched in Japan in 1972 as a 1973 model. For some reason a large percentage of the early examples imported to the US were canary yellow, and yet that makes them all the more charming. Ken Uk's 1975 CVCC is about as stock as you can get.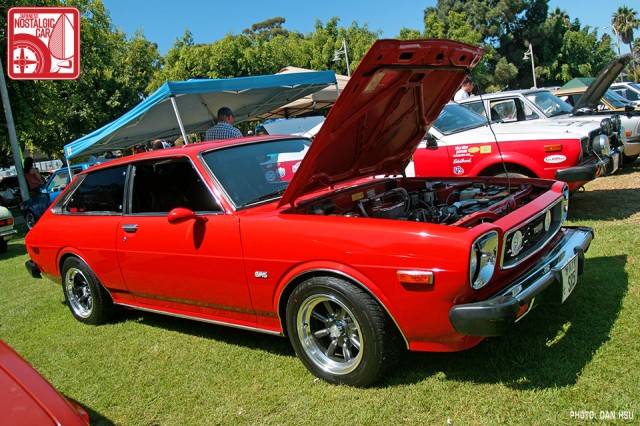 70s Corollas came in a brain-twisting number of body styles. Officially Toyota calls Anton Gross' TE51 a liftback, but it could almost be a shooting brake, no?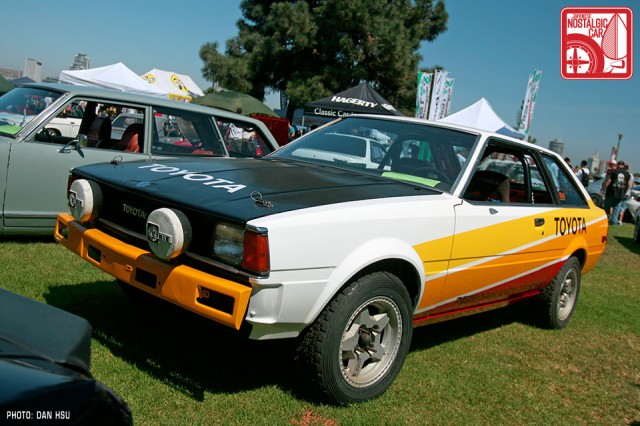 Another permutation of Toyota's liftback comes in the form of Eddy Wong's TE72 rally racer. Its 3T-C was built by Bay Area old school shop Performance Options and is rocking a mean set of custom headers and while rolling on super-rare Advan Rally wheels.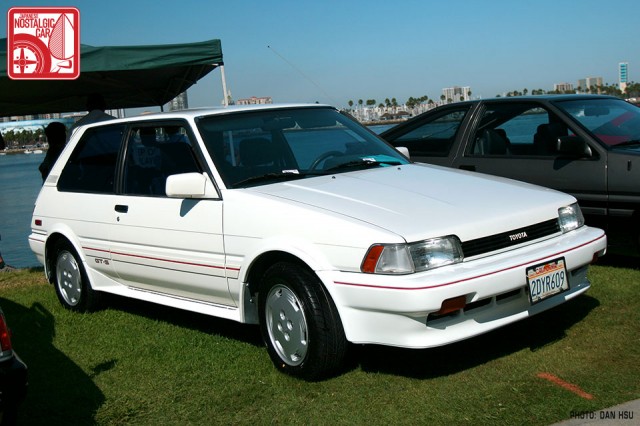 Erik Javier's 1987 GT-S is a pristine example of a bone-stock AE82. The fact that we have yet to see a single AE86 in similar condition shows just how much the hachiroku herd has been culled due to drifting.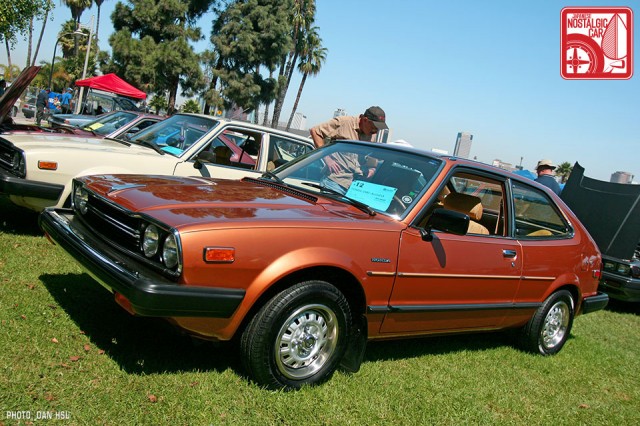 Old Hondas definitely don't have that problem, but once 90s models become nostalgic they might be a little difficult to find in the condition of Christopher Hoffman's astounding 1980 Honda Accord LX. If you'll remember from Part 04, Christopher also owns the black 1987 CRX Si. The Accord is an original unrestored car with only 18,000 miles. It was a no-brainer when the judges awarded him the Best Honda award.
We have more JCCS coverage coming up, but for more photos now check out the gallery below as well as Part 01, 02, 03, 04, and 05.