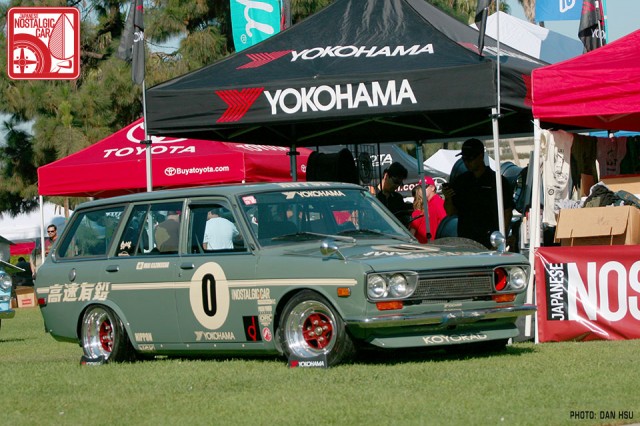 The 2012 Japanese Classic Car Show has come and gone, and this year's was the hottest one yet. We mean that literally, as it was an unseasonably scorching 100-plus degree day, rare even for SoCal in September, but that didn't stop throngs of enthusiasts from turning up in droves. In Part 01 of our JCCS coverage, we'll go right to this year's big debuts.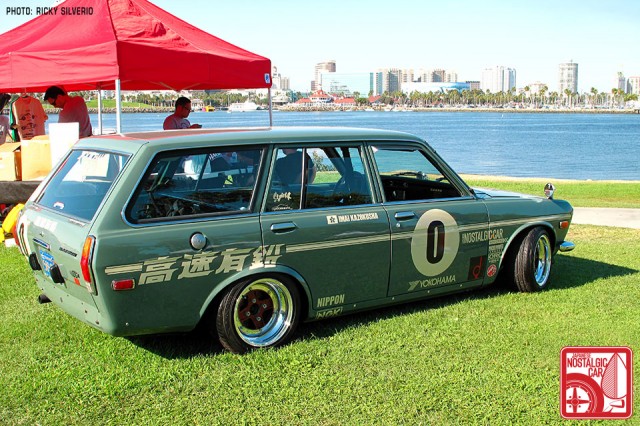 Jun Imai's incredible shakotan goon just might be one of the lowest Datsun 510s in America, if not the world. As our own John "Datsunfreak" Roper says, "Due to the double layer sheetmetal of the rear quater panel most 510 guys will tell you that getting a wagon this low is impossible. I'm glad Jun didn't listen to them." Jun's wagon sports some awesome retro vinyl representing Yokohama Tire, Kousoku Yuen and JNC and rides on some of the shiniest SSR MkIIs known to man.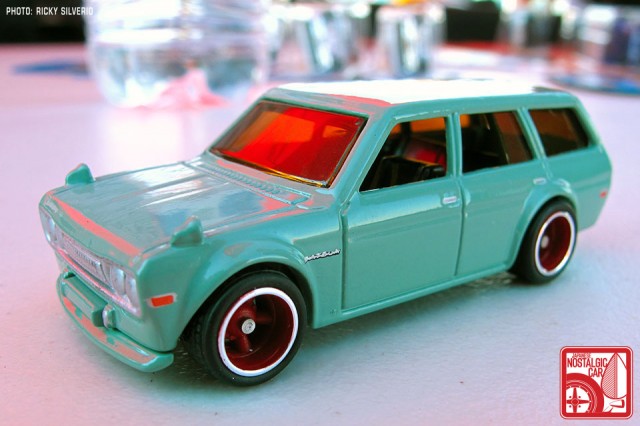 If you think Jun's graphics look killer, that's because he is a professional Hot Wheels designer, and was at the JNC booth signing toy cars for fans. Jun also brought this prototype of his own ride, to be released in 2013 as part of the Hot Wheels Boulevard series.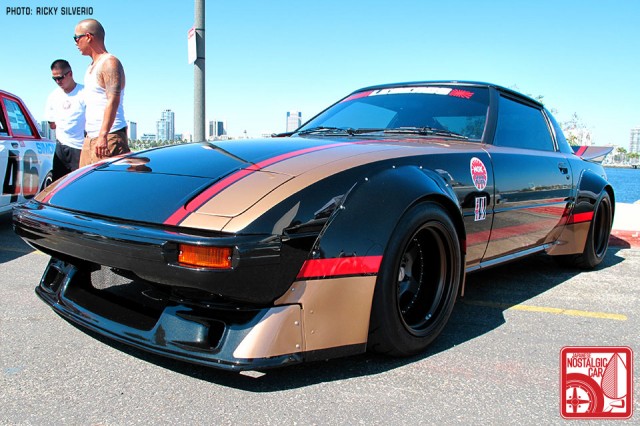 Speaking of Hot Wheels, our friends at JDM Legends came, as promised, with a 1:1 scale version of the Hot Wheels Mazda RX-7 released earlier this year. The IMSA-inspired car is absolutely sinister in black, gold and red. We will have an in-depth feature on this car soon.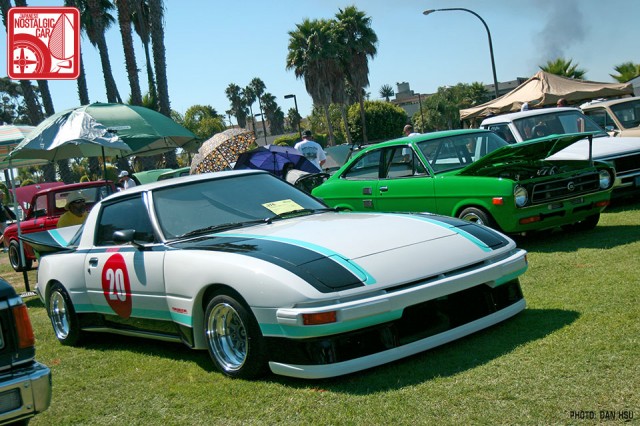 Does the livery on Brandon Ozaki's Mazda RX-7 look familiar? It may appear very similar to the JDM Legends car, but Brandon is the man at Mattel who came up with the the Hot Wheels car's livery (his name appears on the doors as B. Ozaki, as does the number 20).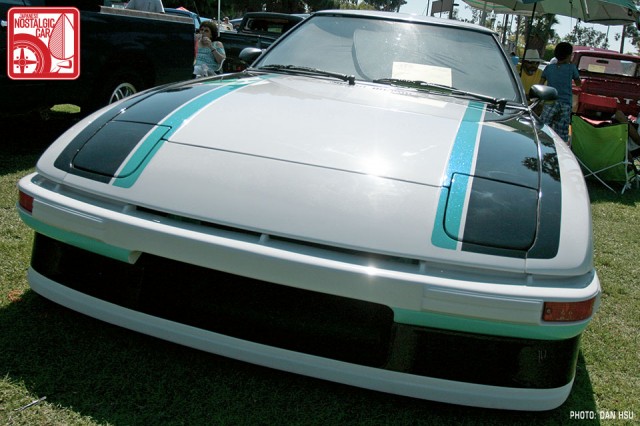 This is his own interpretation of the Hot Wheels car, and if you look closely you can see that there's some metal flake flair in graphics. The color combo is simply outstanding.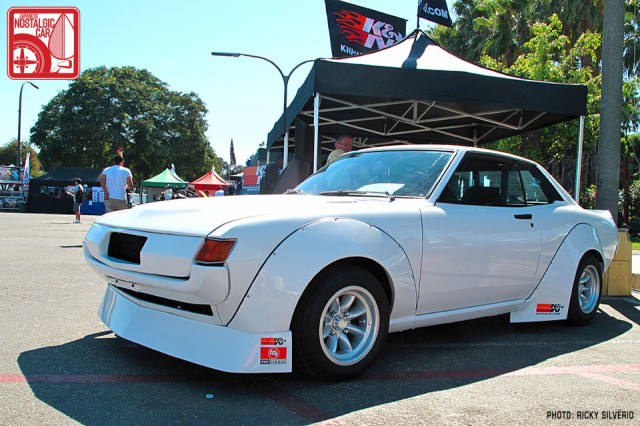 Another incredible period-correct motorsports-inspired car was Joji Luz's Toyota Celica with TRD wide-body kit.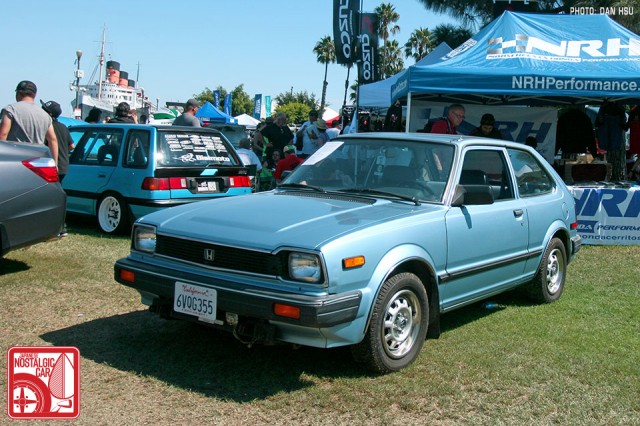 In contrast to the tributes of old school Japanese racing machines were bone-stock classics like this 1983 Honda Civic with only 42,000 original miles. Purchase price in 1983? $8,354.50.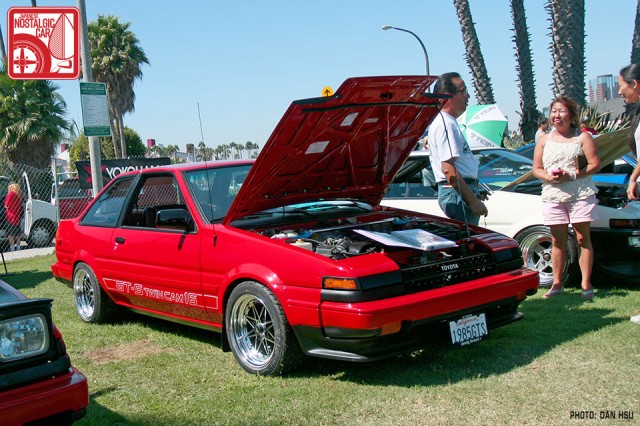 Janet Fujimoto and Duane Tomono's amazingly restored 1985 AE86 Corolla coupe  is one of the cleanest hachirokus we've ever seen. It recently underwent a down-to-the-shell restoration and was put back to original USDM GT-S spec.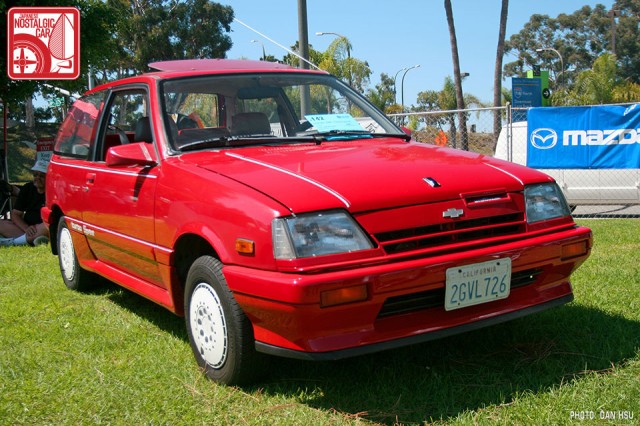 We were stunned to see not one but two Chevy Sprint Turbos at this year's show. GM rebadged the Japan-built Suzuki Swift GTi, which came with a 993cc turbocharged and intercooled engine and could hit 60mph in 8.8 seconds — a pretty amazing feat in 1985!
Kenneth Norman's red Sprint Turbo complements Josh Dresslove's white one perfectly. Both are 1987 models and have been lovingly restored to stock spec. It's rewarding to see these extremely rare cars preserved for posterity.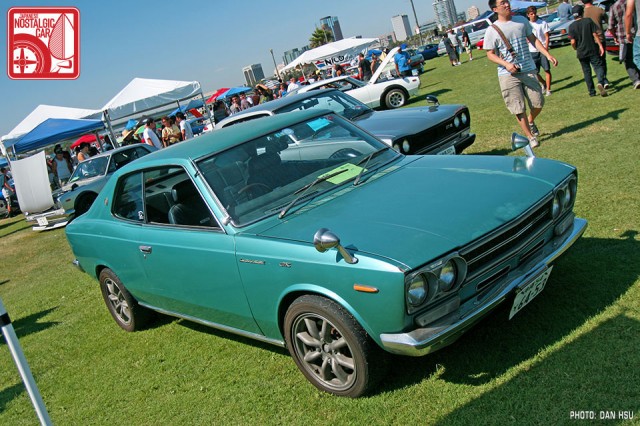 Speaking of rare, someone finally got their hands on a C30 Nissan Laurel. This may look like a typical old street car from Tokyo, shallow Wats and all, but Brian Anderson's rare hardtop coupe is SR20 powered.
Ricardo Ramirez's 1972 Datsun 1200 was a cleanly done street machine packing a Nissan SR20DET under the hood. This swap almost looks like it came from the factory that way.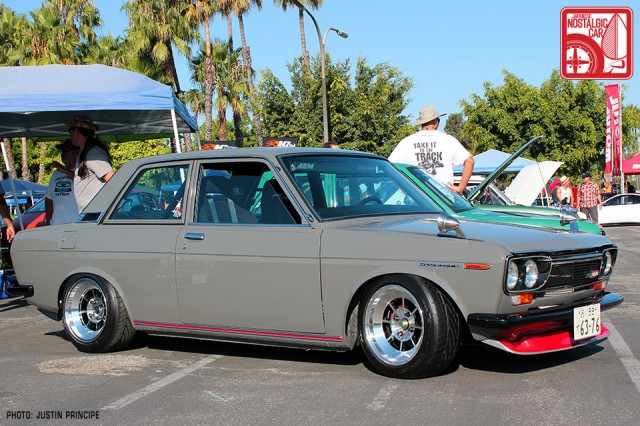 SR, KA and CA swaps are common fare for Datsun 510s…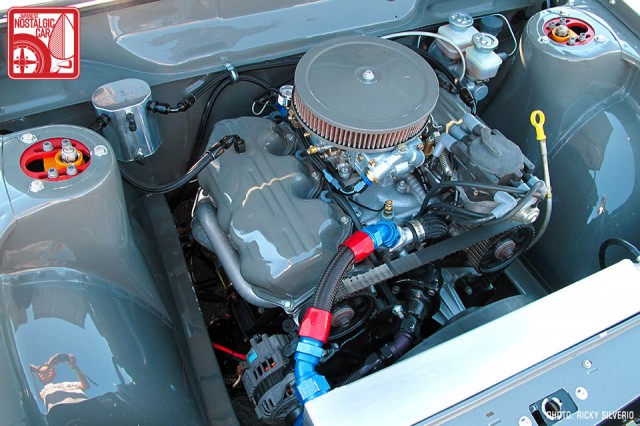 but this gray two-door was packing something a bit more unorthodox under the hood — a carbureted Nissan V6.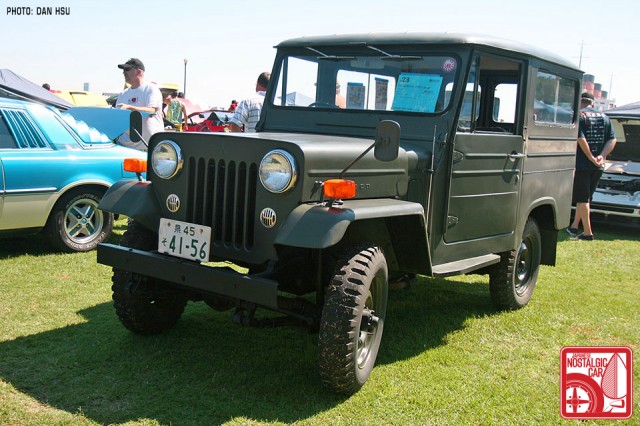 Another incredibly rare find was Steve Kopito's 1972 Mitsubishi J20C Jeep, built under Willys license after WWII. This was built up until 1998 with little to no change in design and is sure to excite military vehicle buffs.
There's plenty more JCCS coverage coming up, so stay tuned.