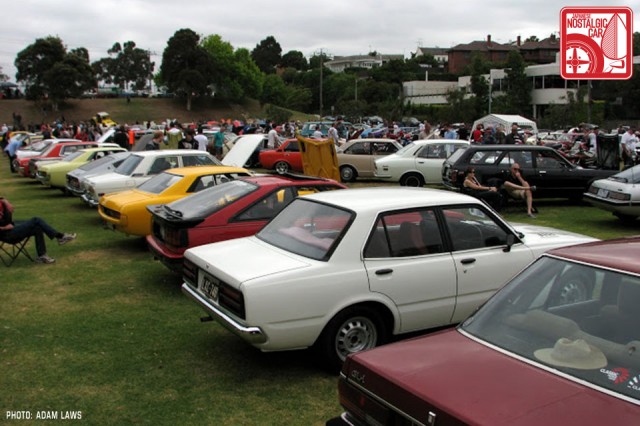 Today's coverage of the 2012 Classic Japan comes courtesy of Australian contributor Adam Laws. Enjoy! —Dan

November 25th saw the second running of Classic Japan in Melbourne, Australia, a show celebrating 25-plus-year-old J-tin, run by the Toyota Car Club of Australia (VIC), in conjunction with the Vintage Japanese Motorcycle Club.
The weather was brilliant and the new venue on the banks of the Yarra River at Como Park, South Yarra worked perfectly for us, with around 235 classic Japanese cars turning up on the day, along with 40 classic Japanese motorcycles, and stacks and stacks of spectators.
Our coverage of the cars of the show starts with the originals, those special machines that have some how survived the ravages of time and look as good (or in some cases better!) than the day they left the factory.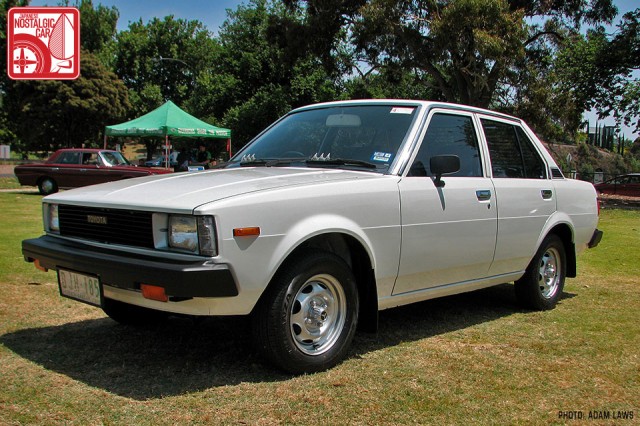 In an age when just about every KE70 Corolla has been turned into a drift or circuit hack, Ben Lavric's crisp white Toyota is like an oasis of originality. Ben even went to the trouble of copying newspaper sales advertisements from the early 80's in displaying his pride and joy.
A first generation Mazda RX-7 is another car we rarely see on the roads these days, and when they do appear they generally have had a later model turbo engine installed, a wild body kit and a trashed interior. So to see this clean example on show was like a trip down memory lane.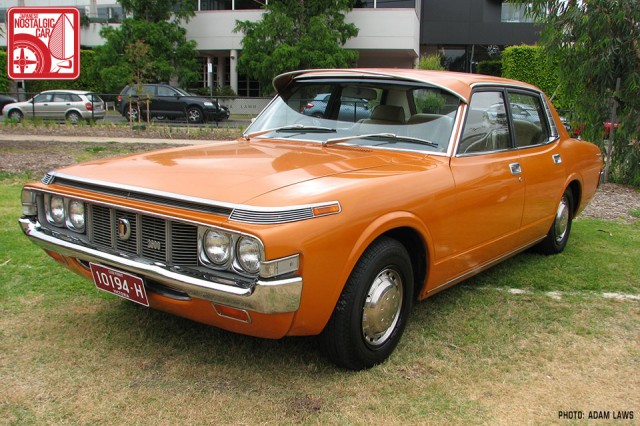 It was only a few years ago that MS65 kujira Toyota Crowns like this were being chopped up as the basis for Cobra kit cars here in Australia. It is great to see that they are gaining popularity again for what they are, a great old cruiser. Omar's example is resplendent in its 70's orange paintwork, complete with old school sunvisor over the front windscreen.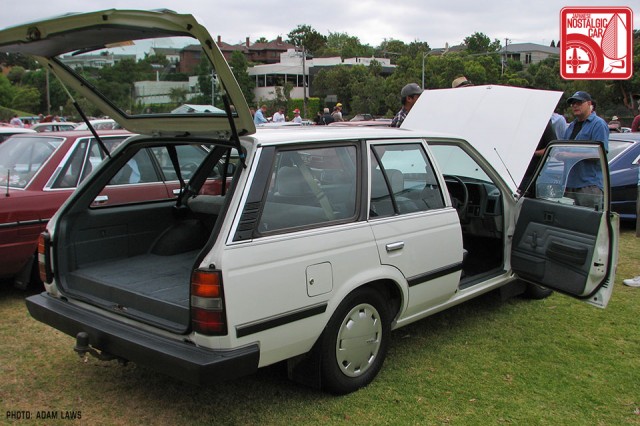 I must confess, when our fathers were bombing around in Toyota T140 Corona wagons in the 1980s as company cars, no one would have thought they would one day be admired like this beauty was at the show. Owner Peter Anscombe had only collected it from its single previous owner the day before the show, given it a quick tub and then brought it along. It was amazing how clean it was, particularly the interior which would normally have suffered badly under the harsh Aussie sun.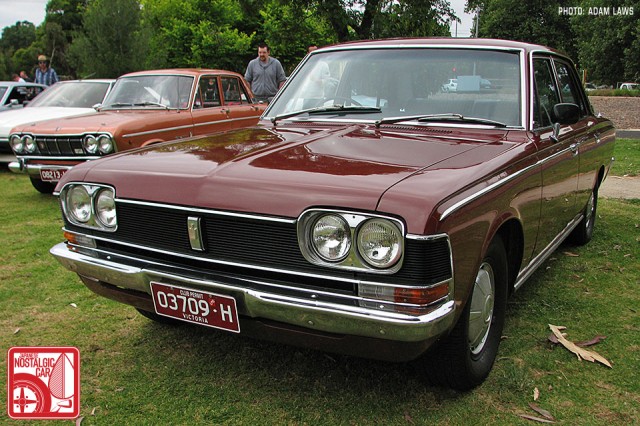 This beautiful MS55 Series 1 Toyota Crown is just one of a couple of beautiful old Crowns owned by one of our club members. Beautiful in burgundy, it is as neat inside as it was outside.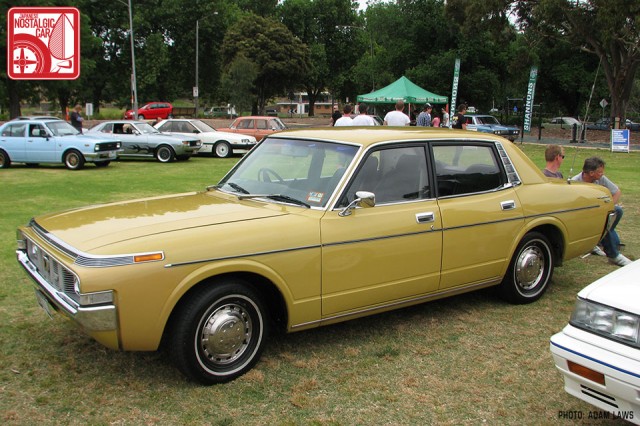 Another MS65 Toyota Crown, this time in another shade of the 70's, tan! Or is it khaki? Either way it is amazing so many of these old girls still survive in such original shape, right down to the thin white wall tyres.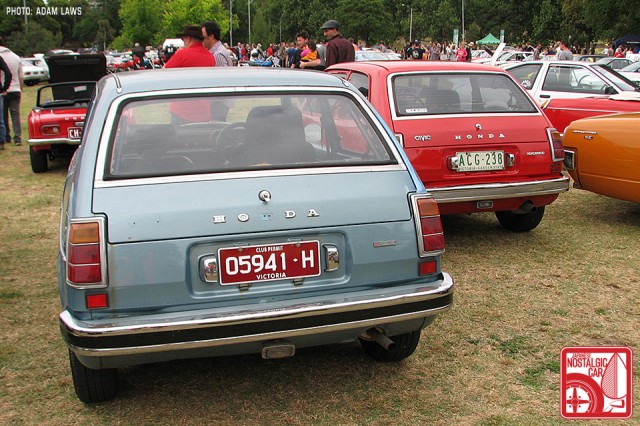 The Honda Car Club of Victoria has some fantastic machinery in their ranks, including this pair of tidy first generation Civics. When Australians (and Americans too, I guess) were getting around in big 6 and 8 cylinder family sedans, it must have been quite a brave call for someone to go out and buy a dimunitive little Honda like these ones.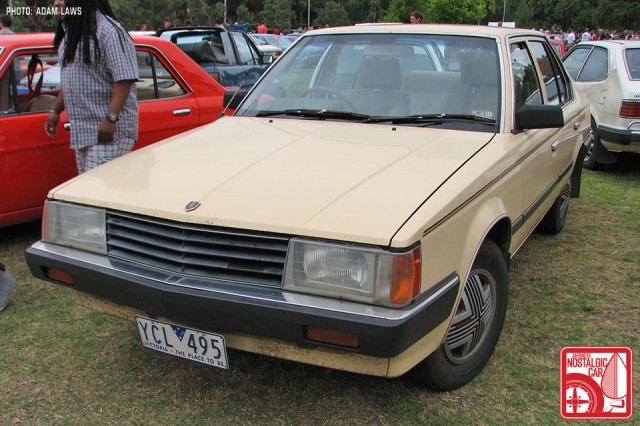 Another surprisingly tidy example of a T140 series Corona, this time in sedan form. Plastic hub caps and bumpers were only new technology back then and its impressive to see them in great condition nearly 30 years on.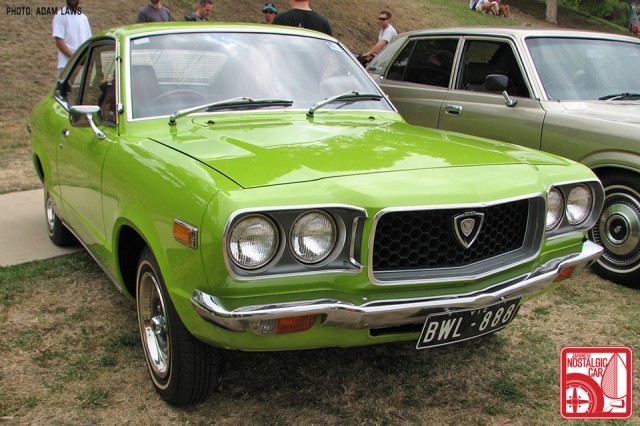 Is there a more 70s colour  than lime green? Seeing a Mazda RX-3 in captivity is a rare thing, to see one completely unmolested like this one is even rarer again. The ability to fit them with later model turbo engines and huge wheels saw most of them turned into fire breathing monsters ready for drag racing duties in the 80s and 90s, so it was refreshing to see this one in such an original state. I am not sure the white venetian blind in the back window was something that a new sports coupe buyer would have optioned up back in the 70s, but it's a fantastic retro touch today.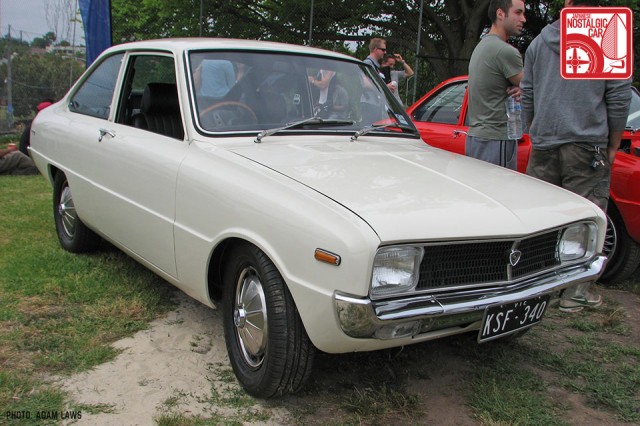 We were blessed with the attendance of not one or two, but seven Mazda R100s at Classic Japan. They ranged in condition from stock as a rock like this one, through to turbocharged rocketships. This one was perfect in every detail inside and outside, right down to its original hubcaps and its era-correct black and white number plates (license plates to you Yanks!) I love all the round gauges inside the cabin.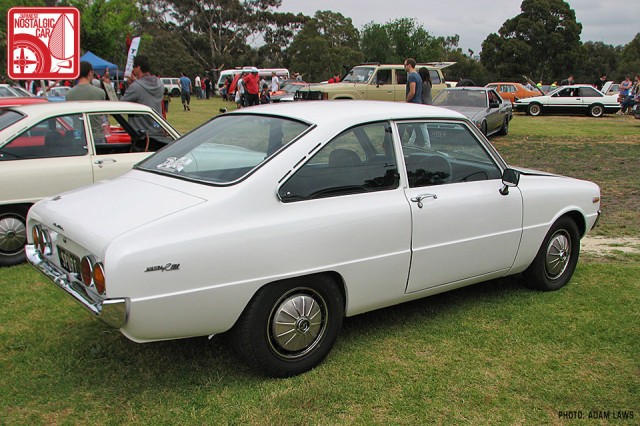 Another one of the seven R100s on display, this one was a wolf in sheep's clothing. Those original hub caps disguise a car far quicker than the original 10A-powered version ever was, the only clue being the much fatter rear rubber.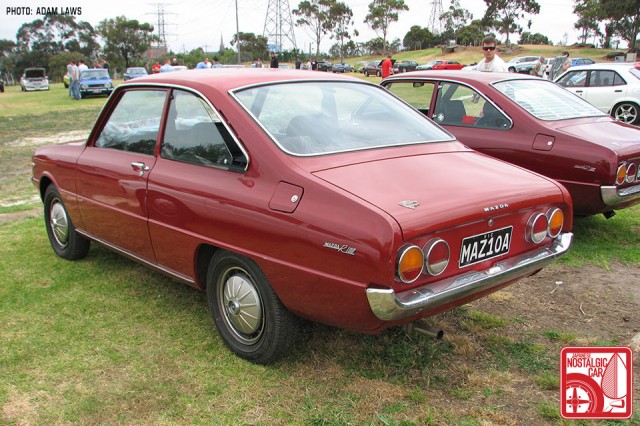 Another R100, this one in a gorgeous maroon colour. Given the number plate I have to assume that this one is just about stock as a rock too, rocking a tiny little 10A Wankel powerplant.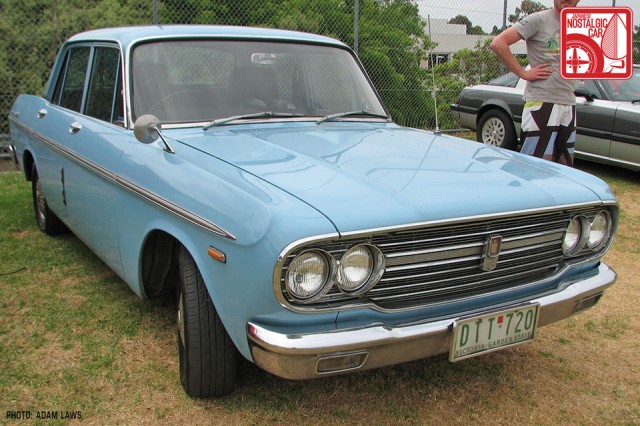 There is something about old Toyota Crown owners, they rarely own just one! This is a one-owner MS41 sedan and just one of a couple that he owns, with a collection that includes utes and wagons too. The Crown Deluxe was a pretty advanced machine back in the day, with auto station seeking radio in the front and back seats, along with a very plush interior. Local Australian-built Holden and Ford sedans were much more spartan in comparison.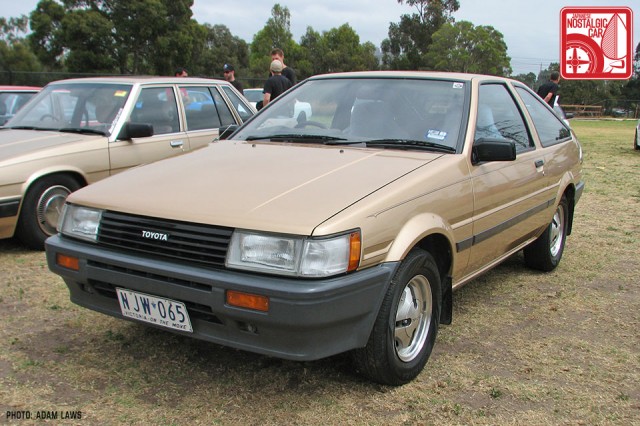 The Toyota AE86 Sprinter, as they were sold in Australia, is another carthat is rarely left stock nearly 30 years on. They were released here with the rather unexciting carby-fed 4AC engine, but as we all know, a 4AG transplant along with some suspension mods transforms them into something very special. Its great to see that the owner of this one has resisted the urge to modify and has preserved a little bit of Toyota history. Personally I don't know how he does it!
This finishes our first instalment from Classic Japan 2012, stay tuned for further coverage showing some 80s classics, some rarities not seen in the USA, the modified beasts as well as a bunch of others besides.
Adam is a committee member of the Toyota Classic Car Club of Australia (Victoria), which organizes the Classic Japan Car & Bike Show. If you'd like to join the club, please contact him here.