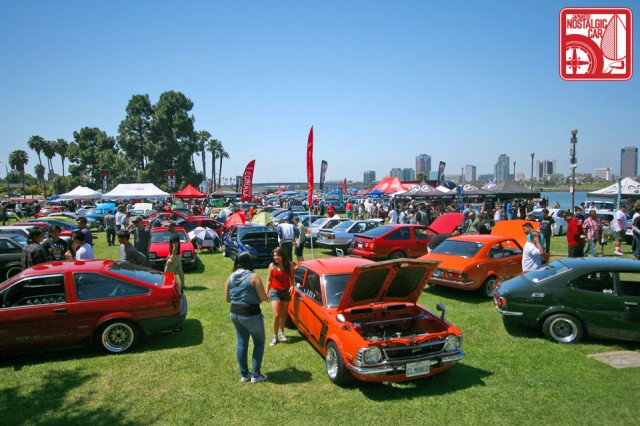 The 2012 All-Toyotafest was abuzz with the excitement generated by the neo-hachiroku. After a decade and a half of supposedly sporty front-wheel-drive offerings, the lightweight FR Toyota is back with a vengeance. For throngs of Toyotaku in attendance it was cause for celebration.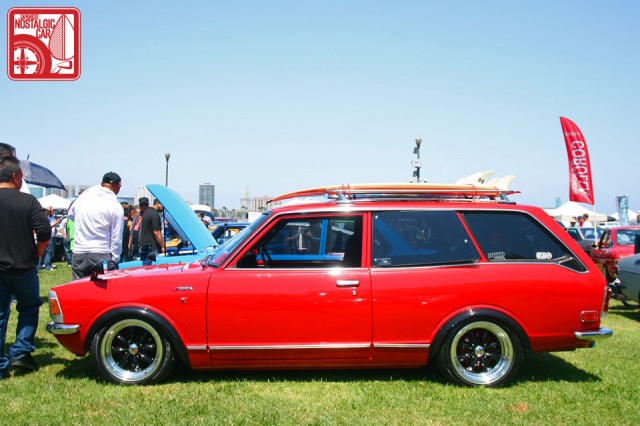 On the way to Long Beach we spotted this bright red TE28 surf wagon and formed an impromptu caravan with the JNC Cressida. The cruise down the 710 to Queen Mary Park was short-lived but we felt the love that only another owner of an old Japanese wagon can know.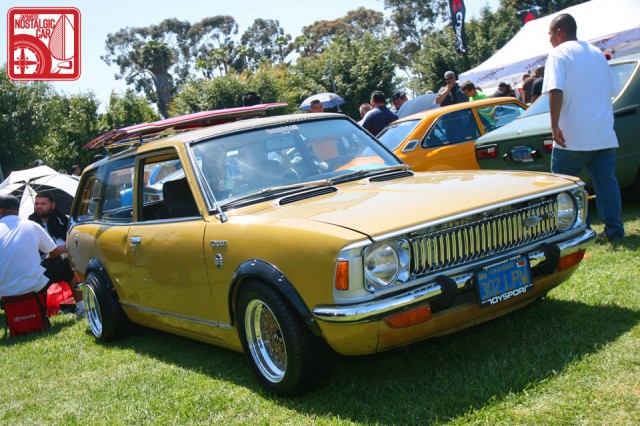 Now don't go thinking second-gen Corolla wagons are common in Cali. Tania Abrego's was the only other one in a show of about 400. Note the addition of a difficult-to-find "S-5" badge from a US-market 5-speed mango. However, even with bolt-on flares this car would not pass Japan's shaken safety inspection because it's illegal for a wheel to stick out past the fender. Nevertheless, it confirms two-door wagons are just cool, no matter what.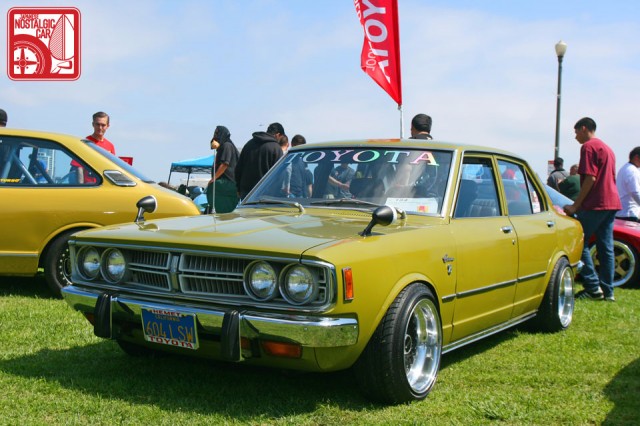 Here's a JNC success story, a 1973 Corona sedan that was not too long ago a faded "ran-when-parked" heap of pea green steel that hadn't moved since 1994. But thanks to an ad in our forum, this baby has a new lease on life.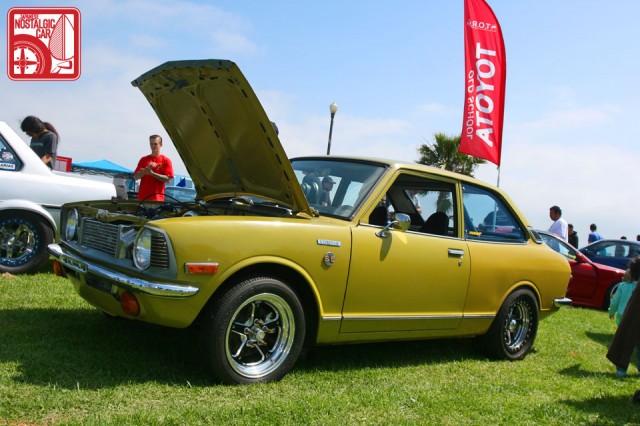 Toyota apparently really dug this pea green color in the early 70s. Here's a caged boricua drag peanut with an intercooler for a grille. Note yet another S-5 emblem. A growing trend?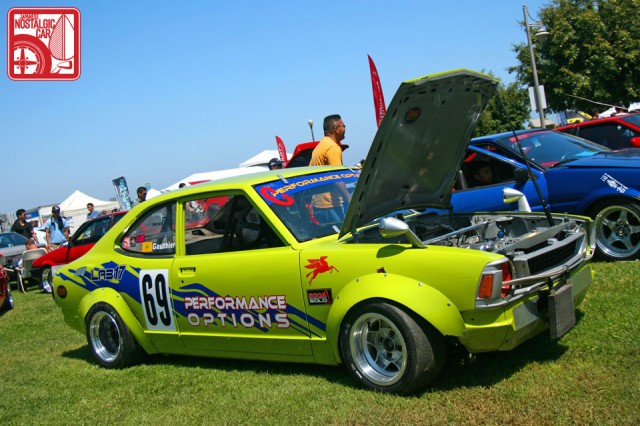 A green Corolla race car of a different stripe, the Performance Options mango can be seen tearing up SCCA Solo courses in the Bay Area. The winged pegasus of the old school Mobil Oil logo is a classic touch.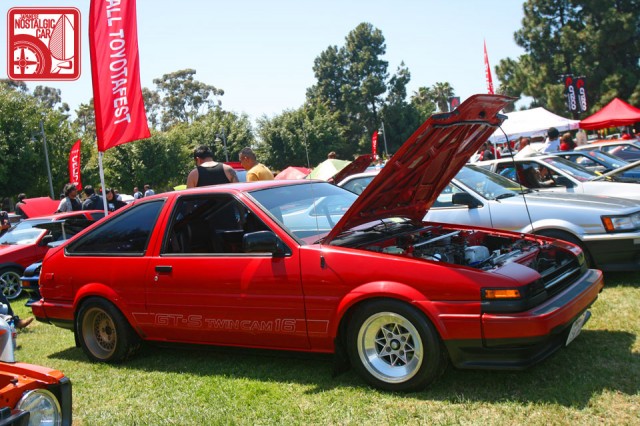 We are pleasantly surprised to see more clean AE86s like Tim Chan's zenki Corolla GT-S take the place of highly modified drift machines. Not that there's anything wrong with that.
Kit Fung's AE86 coupe has been modified with a Levin fixed-headlight front end, but the important thing is that it's clean. Matching step-lipped Work Equip 01s are a nice touch as well.
Toyotafest isn't just about the old school. As part of the extended ToMoCo family, Lexuses (Lexi?) are welcome too. The 5-Axis modified Lexus CT200h might just be the meanest looking hybrid on the planet that it's trying to save.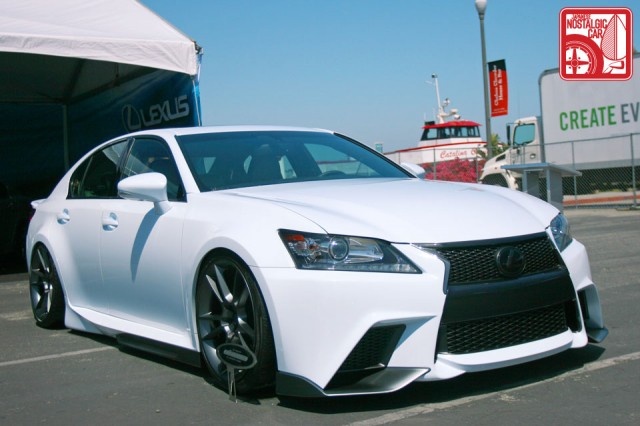 The 5-Axis Lexus GS is equally menacing. Supposedly, the spindle grille that is luxury marque's new corporate face alludes to the thread spindles on Toyoda's automatic weaving looms, without which there would be no Toyota cars today.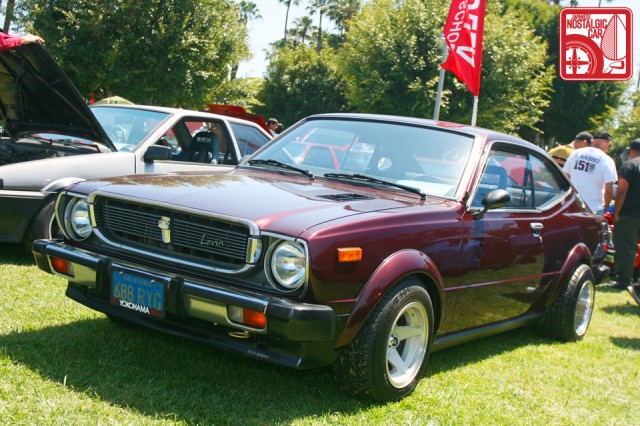 Sadly, among import tuners the term "TE37" is more recognizable as a wheel than a Toyota. They just don't get much love. Frank Tan's third-gen Corolla may not get a shaken sticker, but it exudes a certain late-70s California charm.
The great thing about TE37s is that the SR-5 sport coupes continued the TE27's tradition of factory flares. They were no longer bolt-ons, but still provided a tough stance with a proper old school wheel and tire fitment like John Montepiedra's.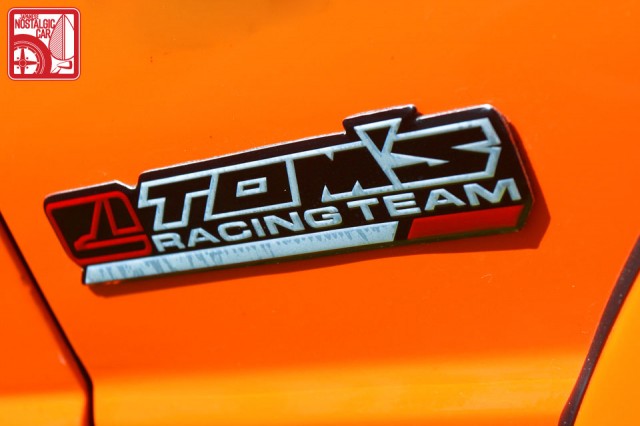 A rare TOM'S Racing badge from the 1980s.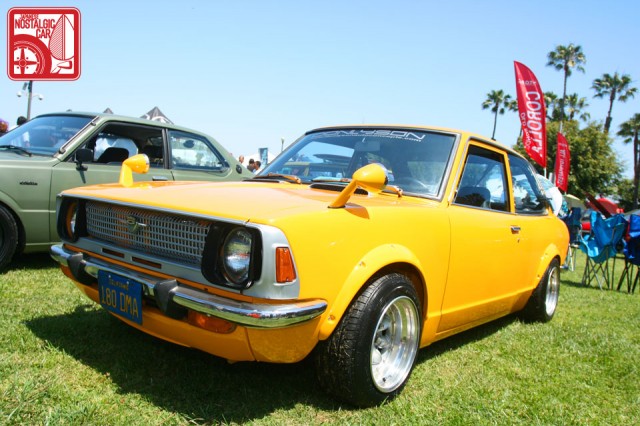 Pocholo Gatmaitan's flared 1971 peanut rides on Panasport barrels 8.5 inches wide on the front.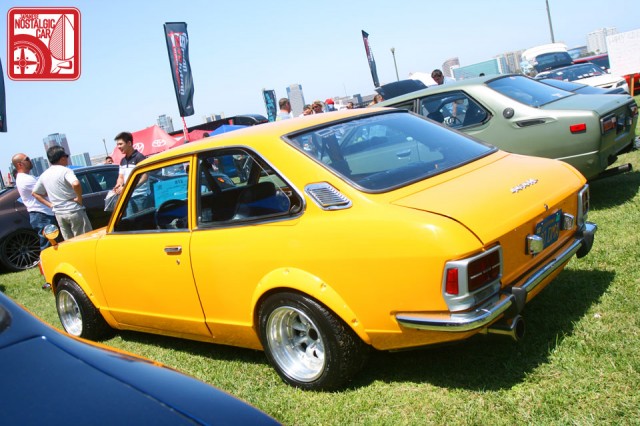 And a cauldron-deep 9.5 inches on the rear.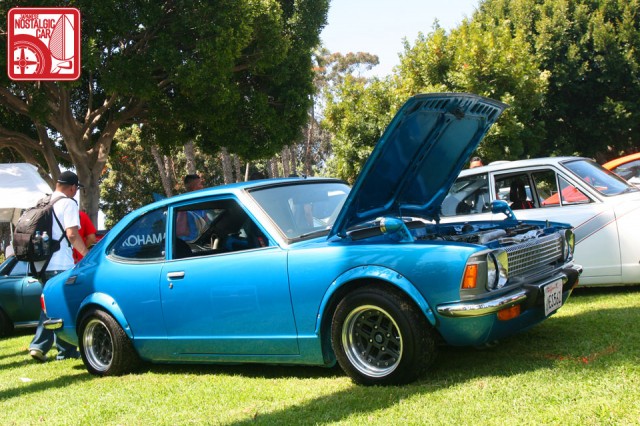 It's refreshing to see a mango in a vaguely period color that is not dark green or orange. That it rides on three-piece Tom's Igetas is even cooler.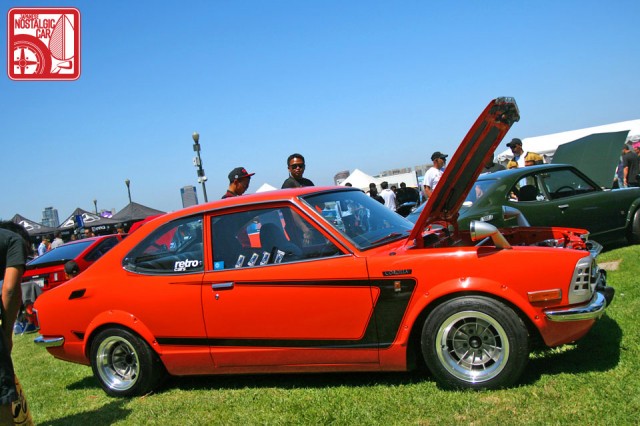 Mike Muniz's TE27 would be just about perfect — after all, it has period correct Tosco TRD wheels and actual fender mirrors unmolested in their original silver — if not for the 1969 Boss 302 Shinoda Stripe.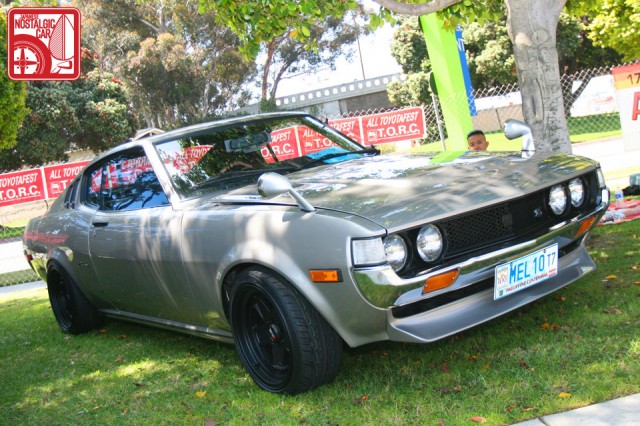 We first saw Jeffrey Rodriguez's 1977 Celica liftback stopping showgoers in their tracks at the XXR Wheels booth at SEMA last year. At Toyotafest it was reppin' hard with a Philippines Centennial license plate.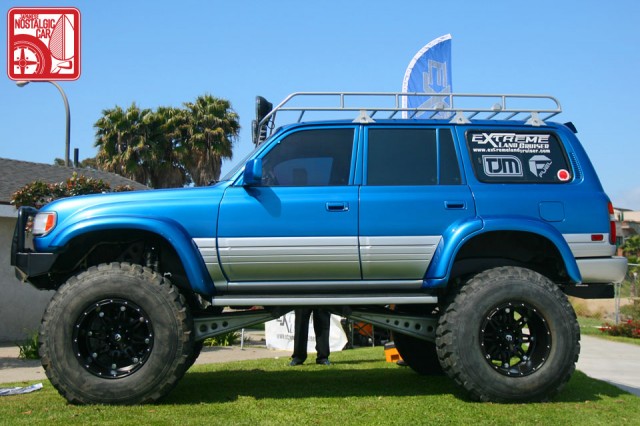 We have much more to show you, but until next time we leave you with something that shows the incredible diversity of Toyotas on display at this event: an apocalypse-ready 80-series Land Cruiser.
Photos by Martin Kim.