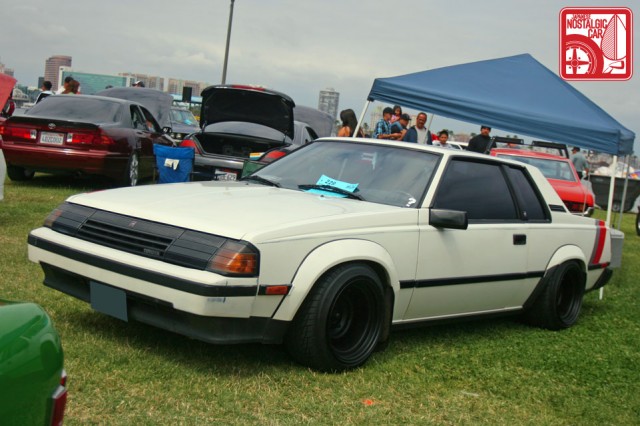 There was so much to see at this year's Toyotafest it's taken us six installments to get through everything. Alas, our coverage is coming to an end, but before we leave the Queen Mary here are some parting shots.
The 1980s came out really strong this year. As we've mentioned, RA63 and RA64 Celicas are the new black. This white one with black holes for wheels certainly pulled us in. Look at that laid back RWD lean and folded-origami design. If new cars today only looked this cool.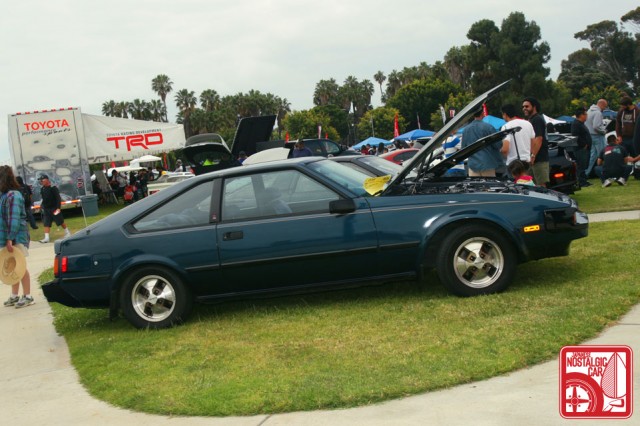 W
hat a difference flares make! It's big brother, the 1983 Toyota Supra L-Type (for Luxury), looks almost tame in comparison. Don't get us wrong — we're certainly not saying the P-Type (for Performance) is better. In fact, there's something to be said for bone stock Supras and this MkII was one of our favorites.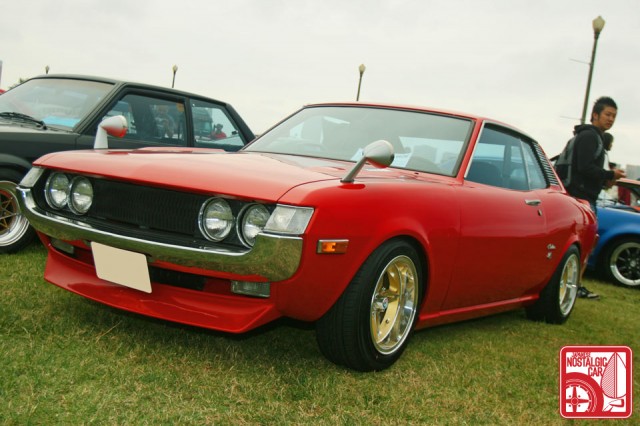 S
peaking of Celicas, Irwin Aquino's '72 RA21 was another fine restoration making the world of nostalgics a better place, especially when it's sitting on flawless gold Riverside Riverge wheels.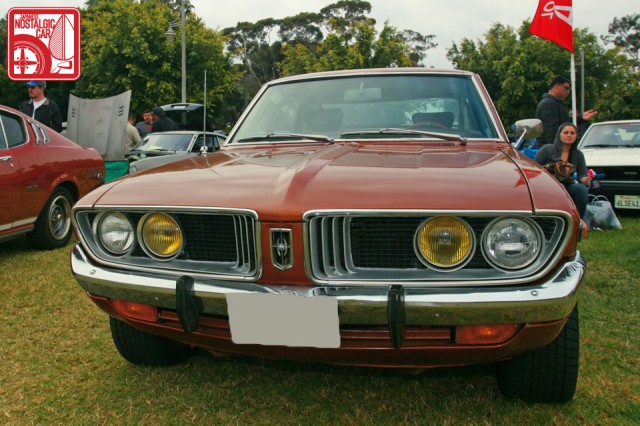 For more smiley-bumpered goodness check out JNCer Oracles' MX23 Corona Mark II. This straight-six ancestor of the Cressida is a rare beauty, and resplendent in one of our favorite shades — 1970s brown.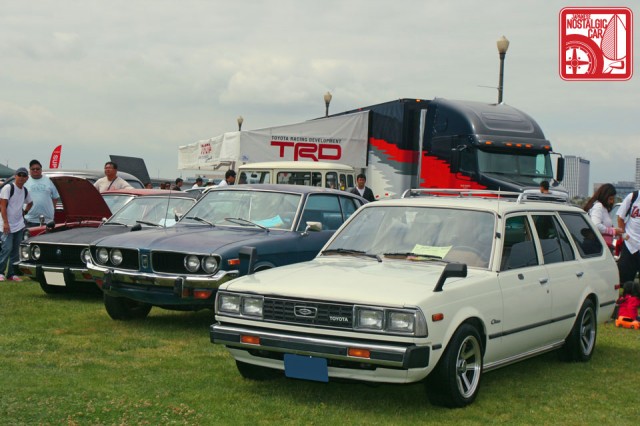 There were actually two of these rare creatures at Toyotafest. The other one was lurking by Robert Goldsmith's sweet RT132 Corona Wagon. We wonder if he would like to trade it for a 1986 Cressida Wagon. Also, chrome roof racks rule.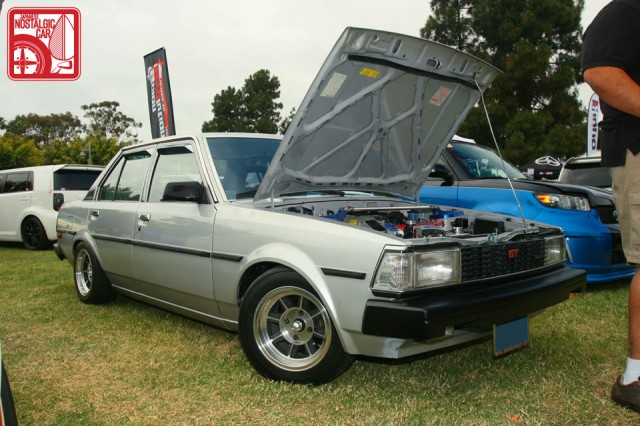 If you told a six-year-old child, "Draw a car," the result would probably be very similar to a E70 Corolla sedan. But as a do-it-all car, Toyota's design counterpart to the Datsun 510 or BMW E30 was a home run. This silver kouki with Hayashi Streets didn't scream, "Look at me!" but for those of us who prefer some subtlety in our cars would be proud to have it in our stable.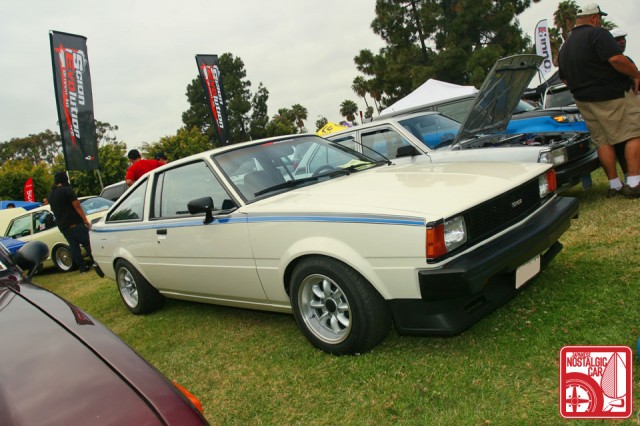 Of course, the E70 Corolla had largely identical underpinnings as the famed AE86. This TE72 Sport Coupe is the true daddy of the hachiroku, minus the 16-valve twin-cam. See the resemblance? We love the clean job the owner of this '81 did, especially the period-correct FOHA spoiler and not-flush stance.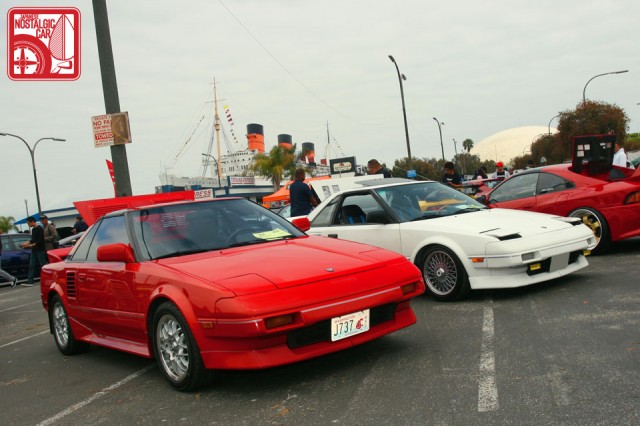 Many a MR2 came to Toyotafest this year, and the AW11 Supercharged is always a welcome sight. This one came all the way down from Washington State! It must have been a blast hauling it through the NorCal mountains in this mid-engine wangan rocket.
There was something about this white MR2 that just screamed period correct 1980s.  The aero, the SSR Takechi Project Super Mesh wheels, the stance. You could really imagine this thing cruising the C2 loop back when Madonna was big.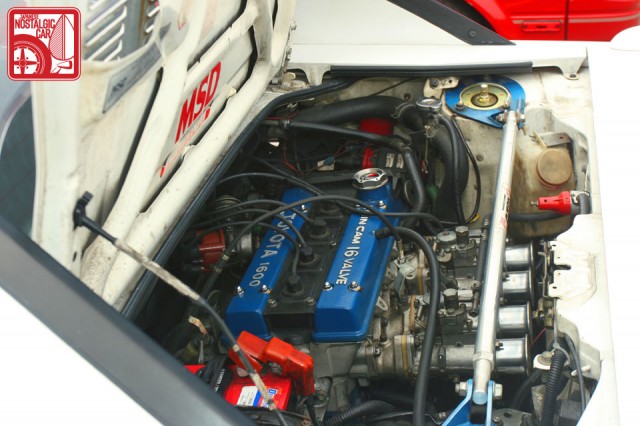 Under the "hood" it had a carbureted 4A-GE and a Cusco strut tower brace.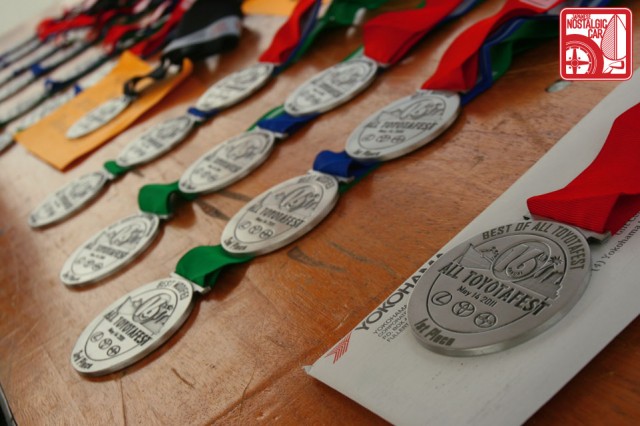 If your car was cool enough, you'd walk away with one of these gorgeous Toyotafest medals.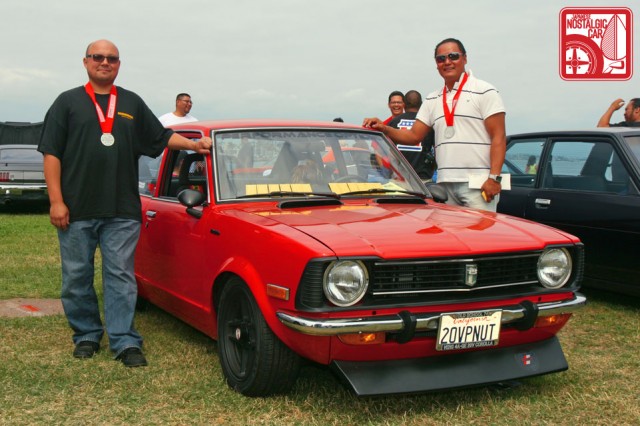 Best in Show went to Virgilio Jumamoy's 1974 KE20 Corolla, tuned by the Bay Area's Performance Options, a nostalgic car tuning shop.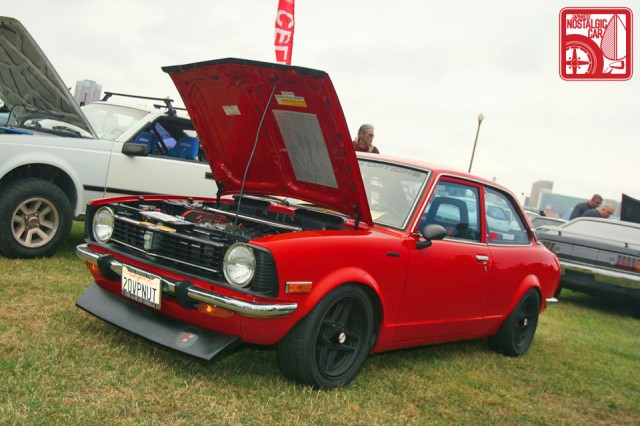 The clever license plate reveals what's under the hood of this peanut.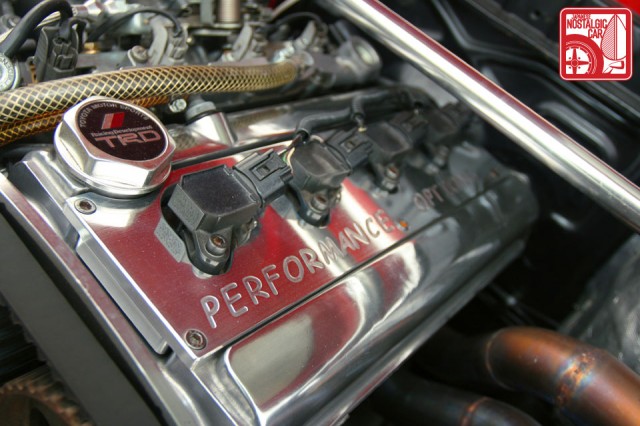 A 20-valve 4A-GE hooked up to a T50 tranny and AE86 rear end. In addition to a plethora of suspension, brake and tuning work, this lightweight little 'Rolla could probably drive up a wall.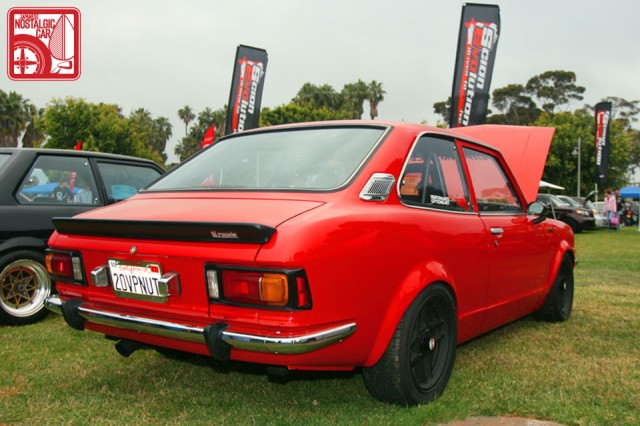 Well folks, that wraps up another incredible year for Toyotafest. It was great to see all our Toyotaku friends and their fine Aichi machines. If any of you out there still haven't made the annual pilgrimage to Long Beach, keep your calendars open for next May. Happy trails!
In case you missed it, here's We have still more Toyotafest 2011 coverage coming so stay tuned. If you missed it, here's Part 01, 02, 03, 04 and 05.