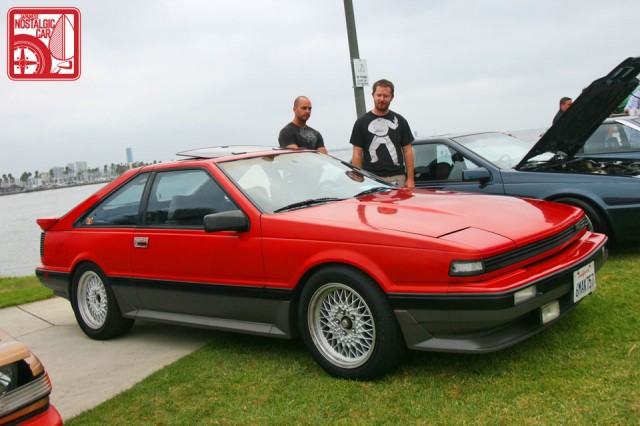 Each year the organizers of JCCS graciously allow us to issue a JNC Award. But instead of just showing you the winner we thought it might be fun to take you through the decision process and the arguments amongst the staff. Really, there were so many amazing cars that it was hard to pick only one.
So let us begin with Gustavo Sanchez's 1987 Nissan 200SX SE V6 for our favorite 80s car. As we have mentioned before, the S12 Silvia chassis has become increasingly popular amongst old schoolers and it's easy to see why. The angular lines, RWD layout and plethora of engine options make it a tuner's dream. There were a lot of great S12s at the show, but we dug Gustavo's red and gray two-tone beauty for its distinctly 80s groove and simple beauty.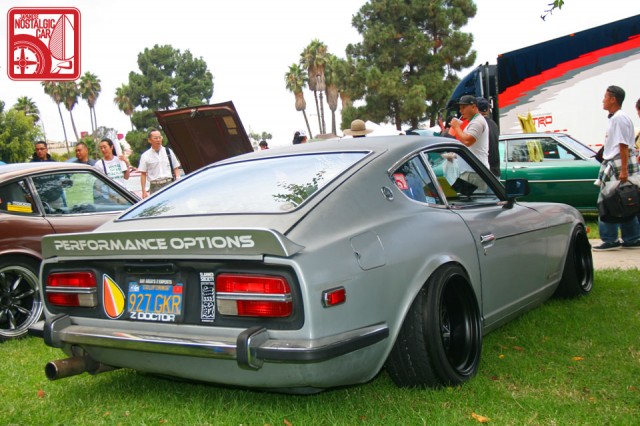 For best (and most insane daily driver), we have to give it to Sunny Liang and his 1973 Datsun 240Z. As the Performance Options decal indicates, Sunny came all the way from NorCal in this hella slammed S30. That it rides on killer black Work Equip 03s that probably grind bits and pieces off his car with every bump in the road is just a bonus. Most impressively though, he somehow got his girlfriend to like it.

Dan loves the first-gen Mazda RX-7, so his pick goes to the SA22C that belongs to SoCal's R Power crew.  It's a well known car amongst southern Cali's old school car scene but we never tire of it. Never mind the rear wheel gap — it's parked on a slope in this photo. When it's sitting on level ground it's a beauty. Most of all, it's a rare RHD JDM model with the rear seats, which still have their awesomely retro plaid upholstery.

Our marketing guy and resident Japanese speaker Jason liked Jay Ataka's 1972 Datsun 240Z. Those who have seen Jay's car in person knows its absolutely flawless. Even Howie Mandel would eat off of it. It probably also doesn't hurt that Jason drives a white Nissan 370Z as well.

Ben's favorite was Glenn Arabori's 1971 Datsun 240Z. This is an unusual pick for Ben because he usually likes wagons and small coupes and despises the color silver, but there's something cool about this Z and it ain't just those gorgeous Hoshinos.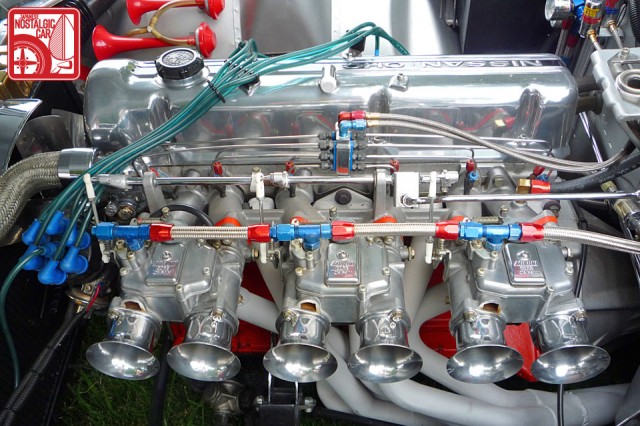 We know there's a lot of Z-cars on this list but look at this stunning L28! Those six airhorns feeding a set of old school Mikunis are pure sex. There's a nice ceramic-coated header under them, and a shot of nitrous for when the time is right. Oh, and those green cables are ultra-rare vintage NGK sparkplug wires.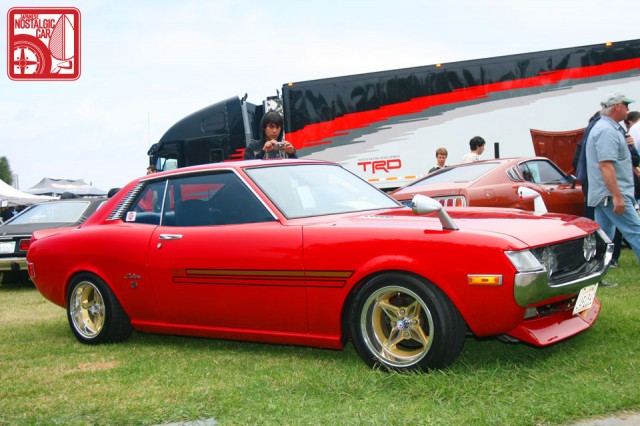 Our Art Director Yee liked Irwin Aquino's 1972 Toyota Celica the best. It's kind of weird because Yee drives a 240Z and Ben is a Celica nut but somehow they switched places. Anyway, Irwin's Celica has a fantastic stance that doesn't put form over function and those shiny Riverside Riverge wheels are simply sublime.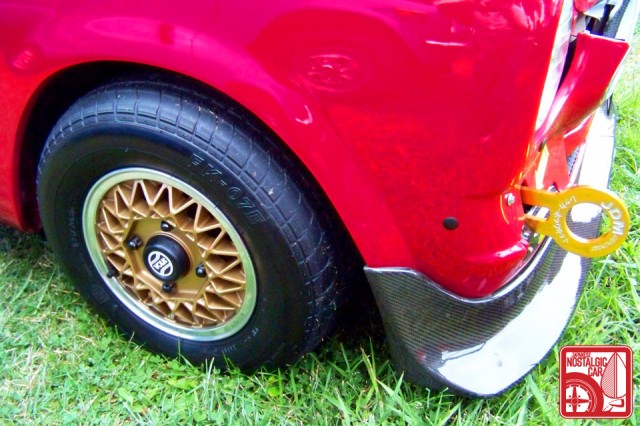 However, in the end our Technical Editor John the Datsunfreak and our forum moderator Matt both picked this car and were able to sway the rest of the team. It rides on rare 10-inch old school Volk meshies. Can you guess the car?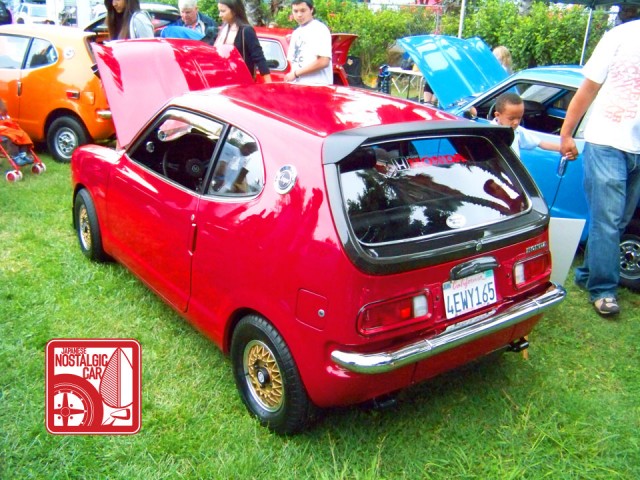 That's right, it's a 1972 Honda Z600! Yes, we know it's an unusual choice but we felt Tran Nguyen captured the perfect blend of stock and custom, vintage and modern, and excellent craftsmanship with clever, custom touches. For example, we normally feel that carbon fiber has little business on a nostalgic, but here it's used just sparingly enough to be tasteful, from the one-off front lip to the rear window frame (which is usually black plastic).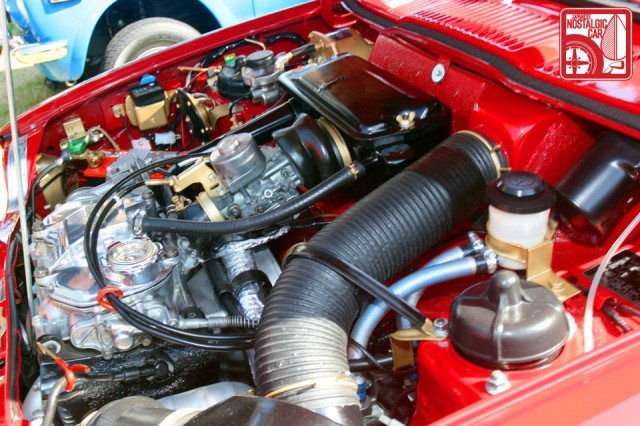 Tran also fabbed a custom exhaust and used CRX springs to drop the Honda. The engine was beautifully assembled with the help of Honda 600 guru Tim "Merciless" Mings, and it looks like a million bucks under the hood. The whole car was stripped and painted and reassembled in Tran's garage.

Believe us, it wasn't easy. There were so many stunning cars — the yellow 510 on Work Equips, the two-tone Aussie 310 Bluebird, the '86 Toyota Crown Royal Saloon, Mazda RX-2 sedan, the box-type Lancer, and the Debonair — but we could only choose one.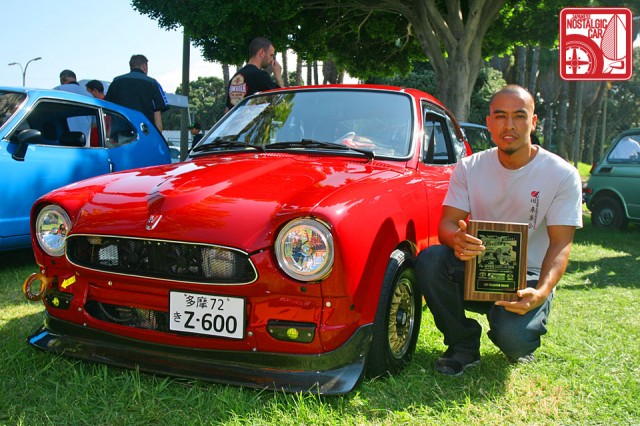 Here's the lucky winner with the JNC award. He also won second place in overall Best in Show. Congratulations, Tran!
In case you missed it or want to revisit them, here are Parts 01 – Best of the Best, 02 – Ganso VIP, 03 – Street Style, 04 – Rolling Stock, 05 — Wagons and Trucks, and 06 – The Mod Squad, and 07 – Race and Historic Cars.
Photos by Dan Hsu, John Roper and Yee Chan.