Welcome to Part 03 of our 2011 JCCS coverage, where we look at tastefully modified cars that are more about clean lines and nostalgic style rather than going fast (although some clearly can).
Let's jump right in with a shot of this gorgeous Mazda RX-4. We've always thought the little Luce coupe is one of the most breathtaking designs to emerge from Hiroshima. It's a rare event to see one at all, much less one that is this clean.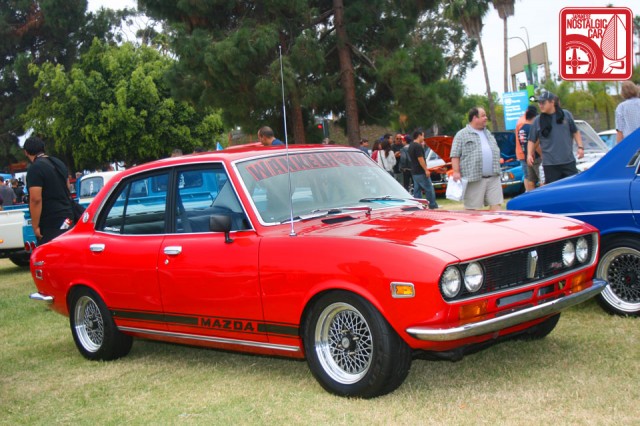 The Wankelholics crew has some of the beautiful and clean Mazdas in SoCal. Case in point: this RX-2 sedan with the perfect old school stance to make an already sleek four-door look even cooler.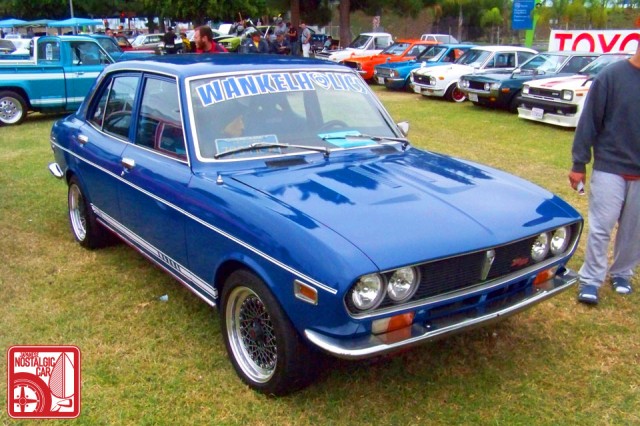 More four-door RX-2 love from these guys, with classic Epsilons instead of SSR meshies.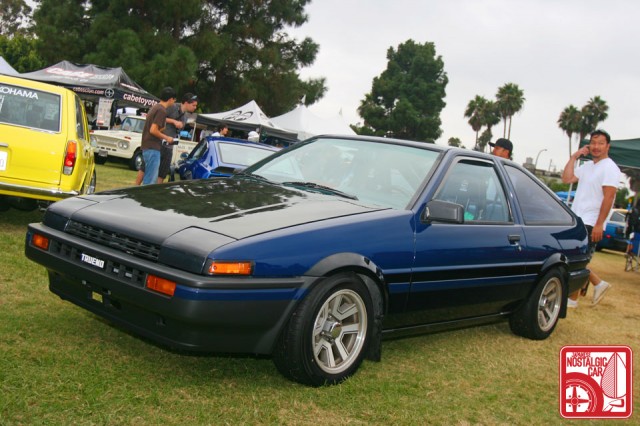 I fell in love with this hachiroku at Toyotafest. It gets lost among the more crazily modded 86s out there, but it'll never go out of style.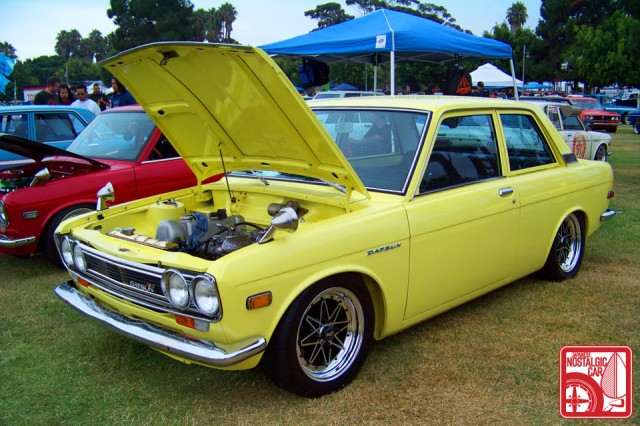 This 510 from NorCal quickly became one of my favorites. Bright yellow looks douchey on a JZA80 Supra, but it's perfect for this car. The dark Work Equip 03's complement it nicely.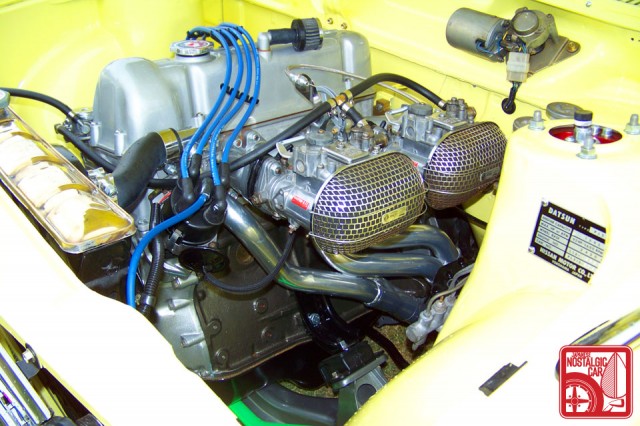 Droolworthy engine bay. Engine swaps are cool, but it's tough to beat the look of an uber-clean L-series with dual sidedrafts.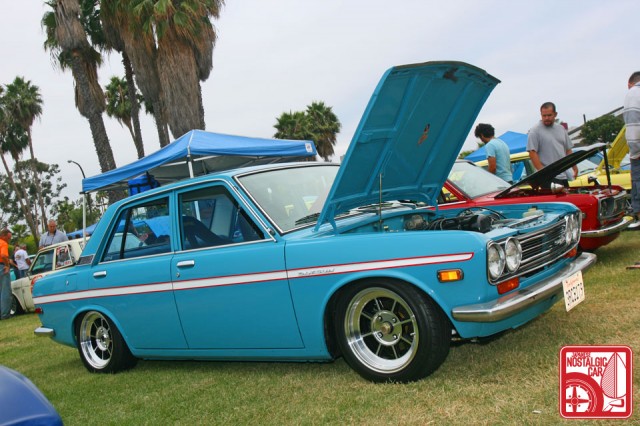 His partner in crime came from NorCal with this blue sedan. The Rota Shakotans were tucking nicely.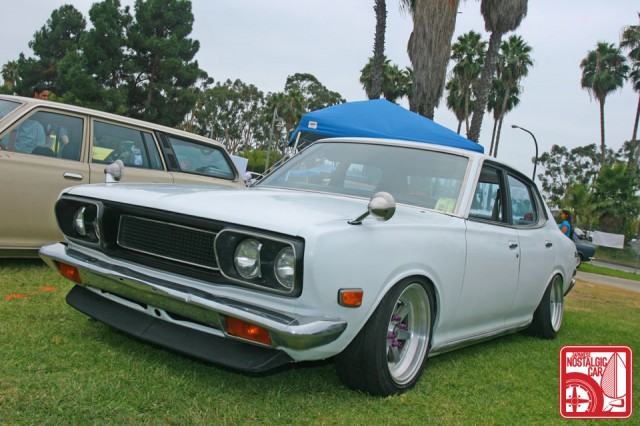 JCCS had plenty of 610s too, including this inexplicably cool four-door.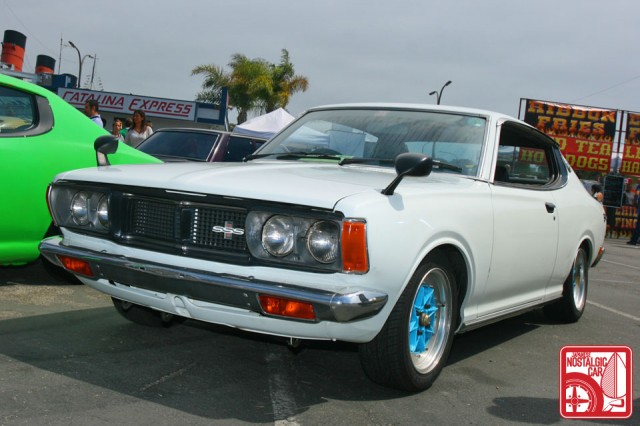 It's long lost sibling, a JDM 610 Bluebird.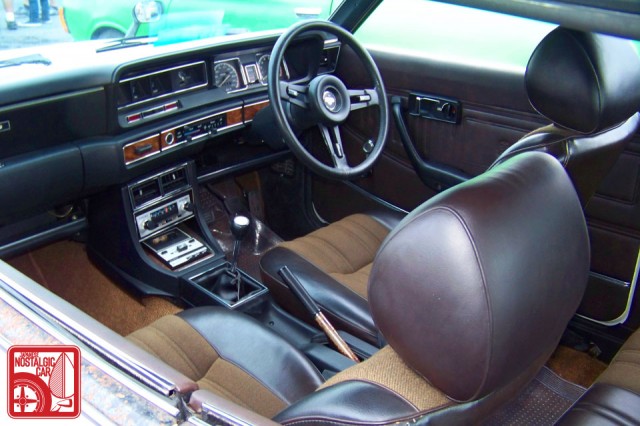 A nice place to do business.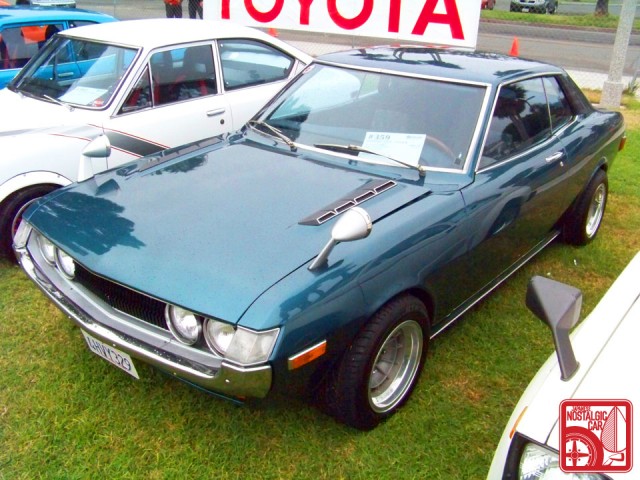 First year Celicas like this 1971 model are the most desirable but extremely hard to find. Personally we would have kept the badges for the people who think all Celicas look like this.

Robert New's Corona Coupe would look right at home in late-Sixties Tokyo.

Nice Eighties-look KP61 Starlet with TRD kit and Star Sharks.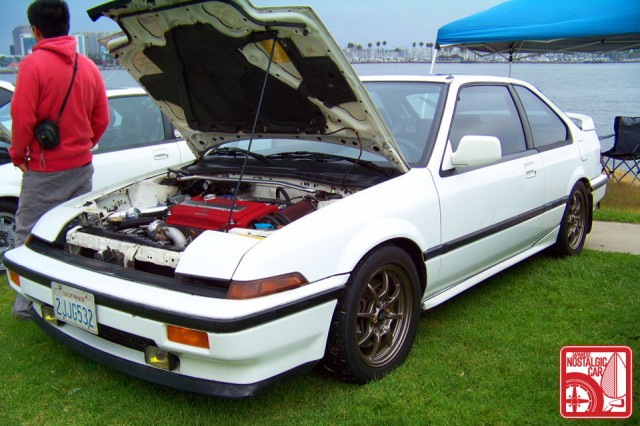 I never thought I'd see the day when first-gen Integras became classics, but there were several of them here. This one had some kind of newfangled Honda motor with a red valve cover.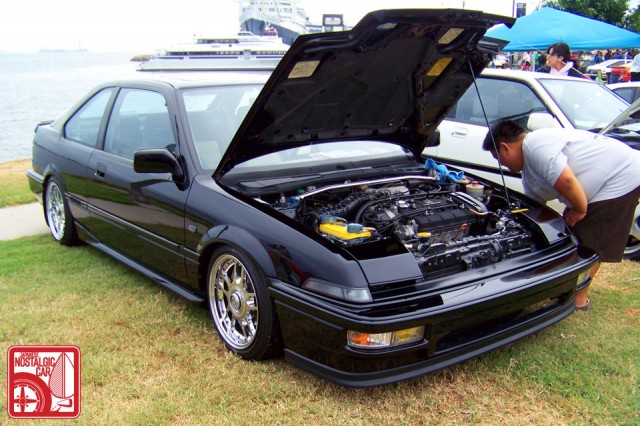 This DA3 Teg was as fresh as orange juice. Its full set SSR EX-C Neo wheels was particularly impressive.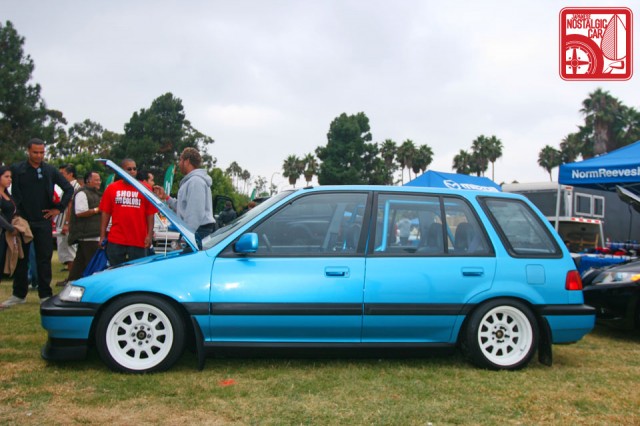 Bisimoto's famous Civic Wagon was shown at JCCS for the first time.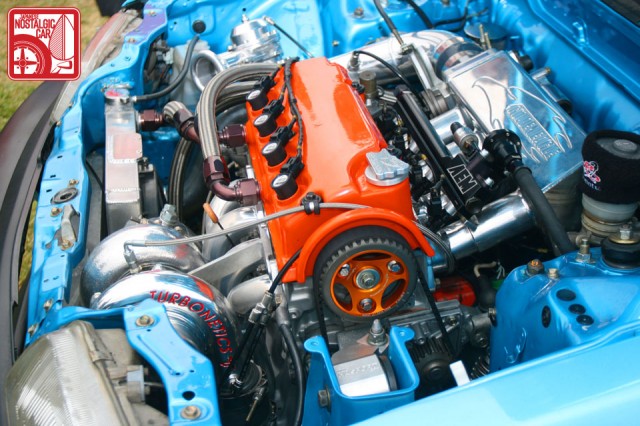 Its single-cam D16 motor puts out something insane, like 700whp.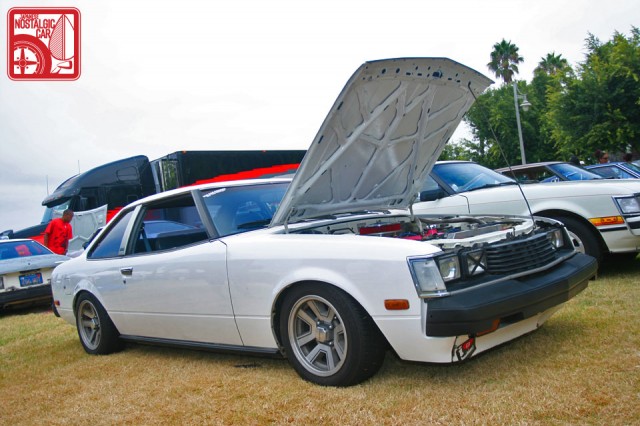 Melvin Ramos' 1981 Celica showed early signs of boso style. It looks great in white, which shows off its resemblance to the first-gen Celica in the C-pillar area.

Jesse Ortiz's 1JZ-swapped 1984 A60 Celica impressed us at Toyotafest, showing us the hidden beauty that could be found in its angular lines.

Raul Arreola's 1984 Mazda RX-7 had just the right stance and shiny-lipped Enkei 92s. The street-ported 12A no doubt makes it a real blast to drive.

Darryl Sampson's first-gen took hom the best RX-7 award, and with good reason. The photos don't do it justice, but it's one of the cleanest FBs we've seen in a long time.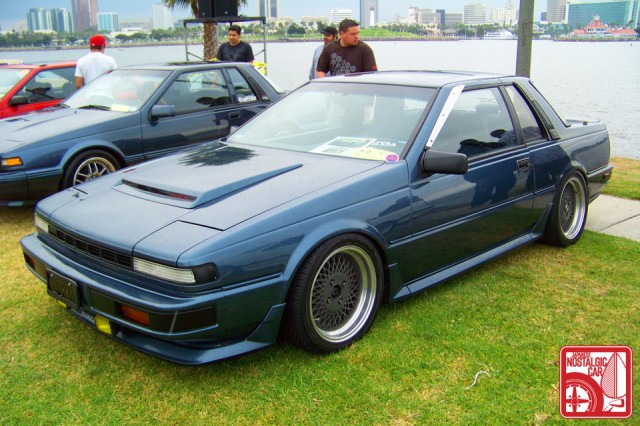 S12 200SXs have been coming on strong since last year. Like the A60 Celicas, they exude a sharp-edged 80s feel, especially in coupe form.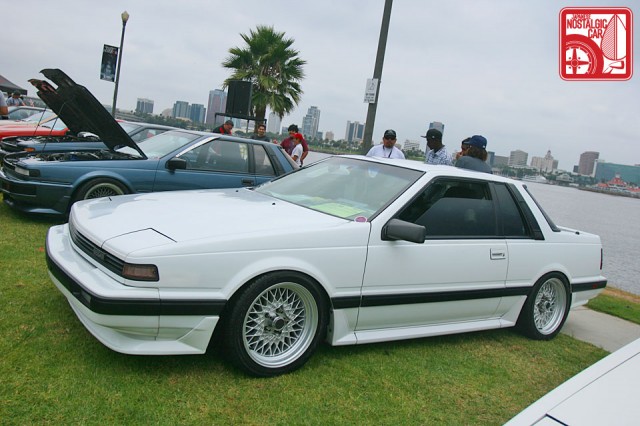 This snow-white example had a ton of work done, including a VG30 swap, but we applaud the restraint shown on the exterior. Very clean.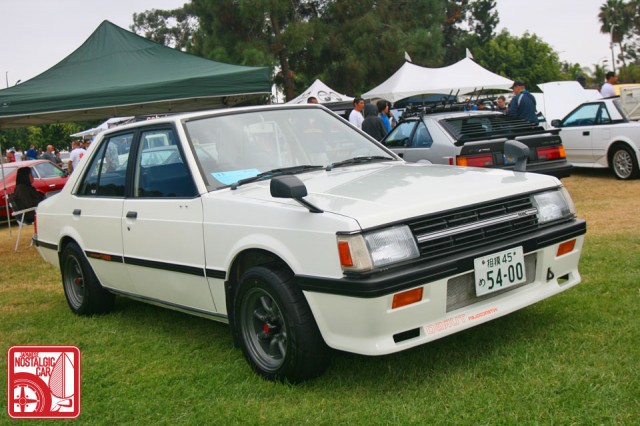 On rarity alone Jacinto Suico's Mitsubishi Lancer EX Turbo blew us away. This is the first time we've seen a box-type Lancer in private hands here in the states.
Detail shot of the decal that belies the induction forced onto the 4G62B. You know a car is fast when the manufacturer writes a message on the front lip that can only be read by a rear-view mirror.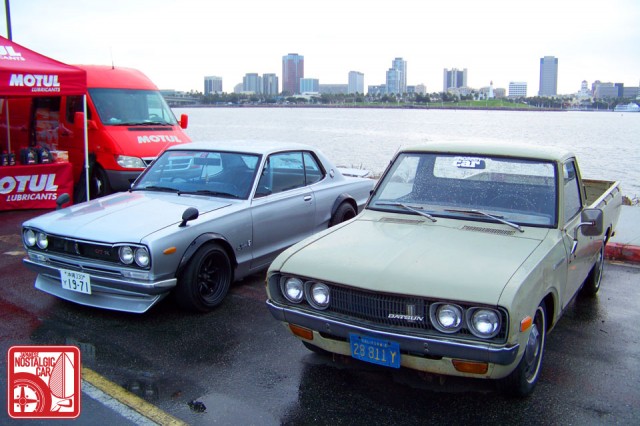 A beautiful RB-powered hakosuka and SR-powered Datsun 620 pickup, still wet from the early morning rain that day.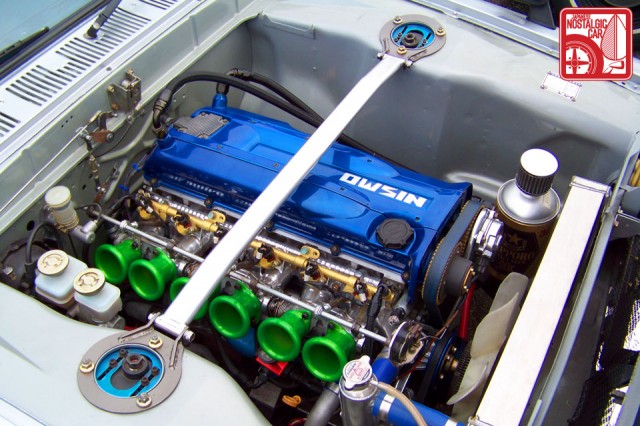 What's under the hood of that hako.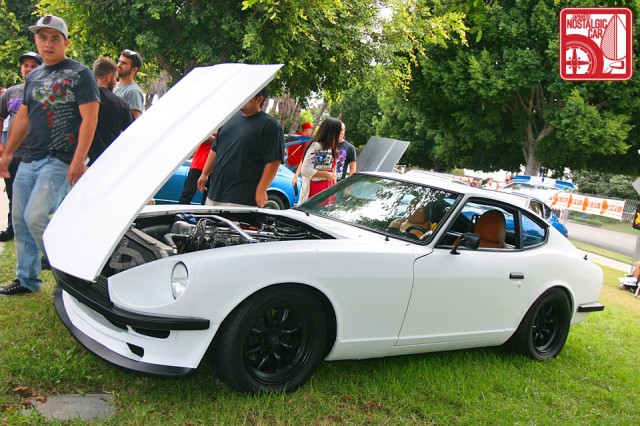 Before we go, let's take a look at some Zeds. Normally I feel that blacked-out chrome bits take away from the nostalgic factor, but this stormtrooper-white 240Z had it going on. Black Wats and a red interior make for one sexy sled.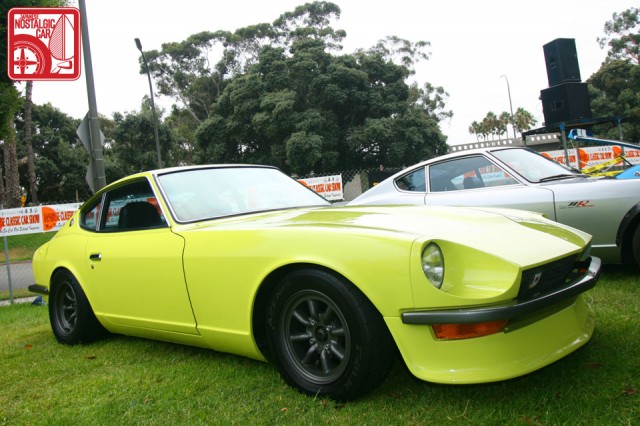 112 Yellow is one of the most distinctive colors for a 240Z. Nick Hale's '72 wore it beautifully with black Wats. A red interior would not have worked here, so a black tie affair it is. Gorgeous.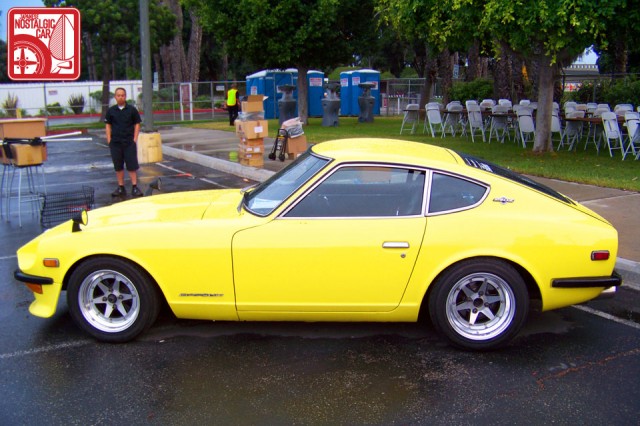 Quoc Pham's 240Z is another one of our favorites, in 919 Sunshine Yellow from 1971.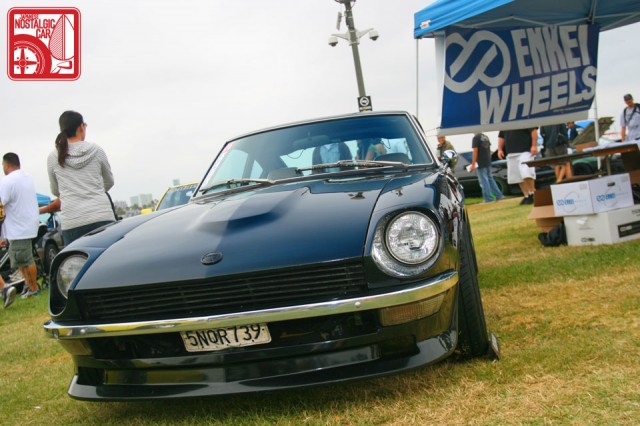 And in case you were wondering why there was a hako at the JNC booth instead of our Project Z, that's because it was doing double duty at the Enkei booth.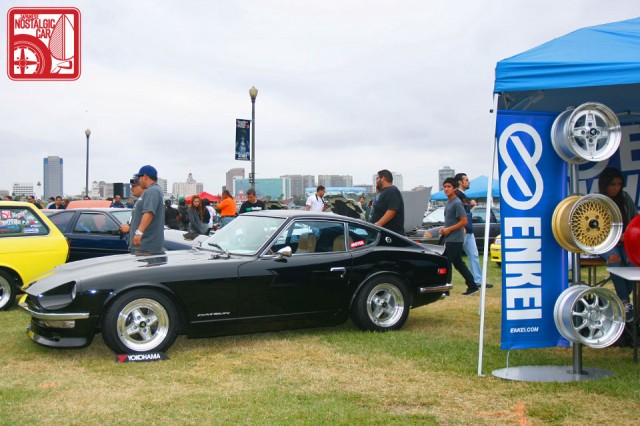 JCCS was the debut of the Apache II, the third and latest wheel in the Enkei Classic Series.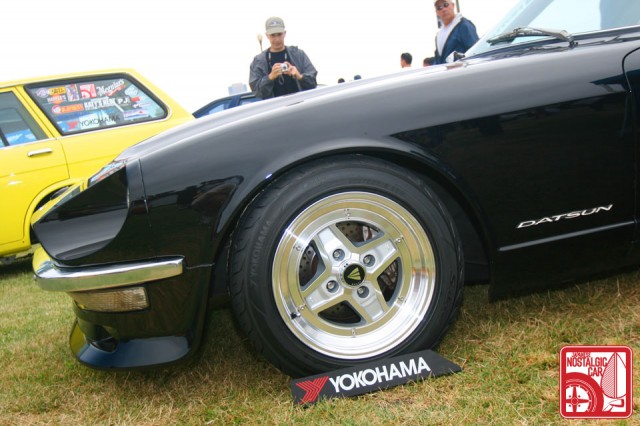 We used to have 16″ Panasports on the car, but these 15″ Apache IIs make the car look a lot more Japanese.
Stay tuned for more 2011 JCCS coverage, and in case you missed it, here are Parts 01 and 02.
Photos by Dan Hsu and John Roper.