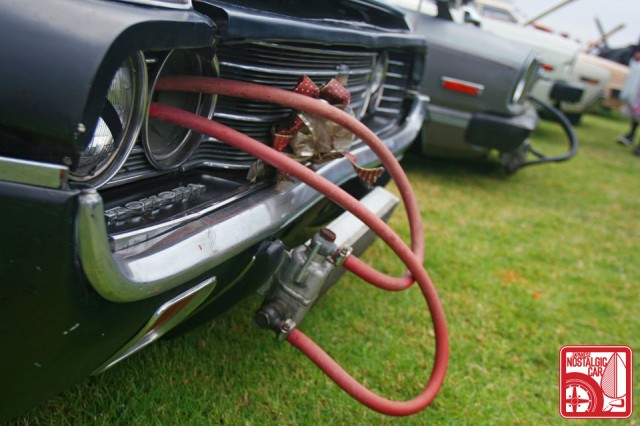 This year the JCCS crew added a new category, Ganso VIP. "Ganso" means "original," but not in the sense of "stock." Instead, it's the original in "orignal gangsta," meaning the cars that originated VIP.

But first, this is what it looked like at 6:45am on the morning of the 2011 JCCS. A brief freak rainstorm resulted in beautiful reflections and a flurry of microfiber towels. By mid-morning the clouds had parted to reveal typically sunny SoCal skies.

You've seen the Sparkle Garage kujira before, but it seems to get lower with every show.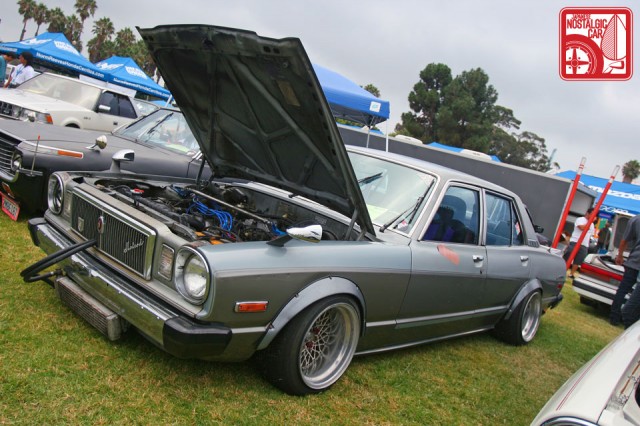 The two-tone MX32 is another SG favorite. The first rule of Sparkle Garage is no airbags.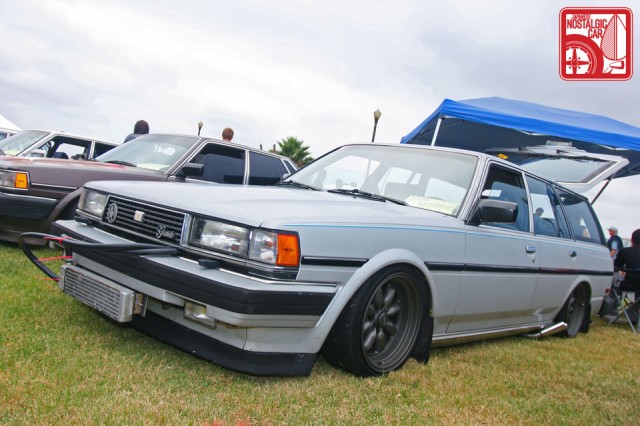 A new addition to the Sparkle Garage crew, this Cressida goon makes the JNC Wagon look like a monster truck.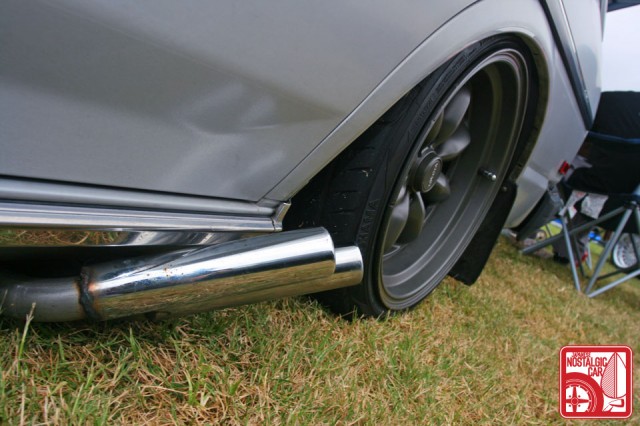 A closeup of the MX72's custom side dump exhaust.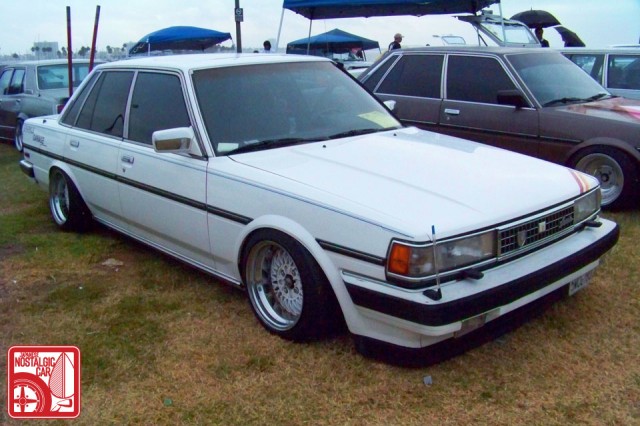 Sparkle Garage's MX73 Cressy was full of hidden tricks, like a digital tach where the stock clock should be.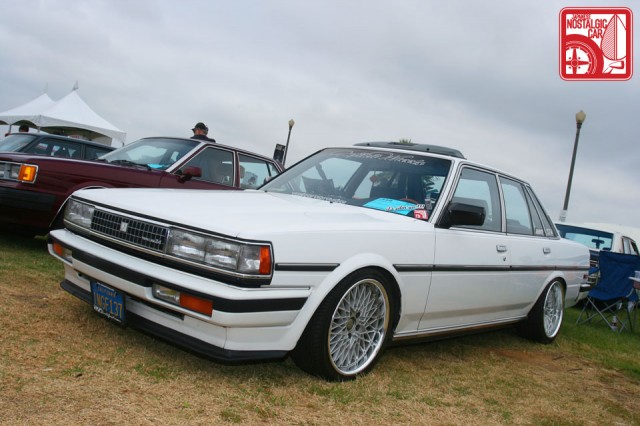 Kimberly Hernandez's super-clean JDM Mark II-converted MX73 got a 5-lug conversion since we saw it at Toyotafest.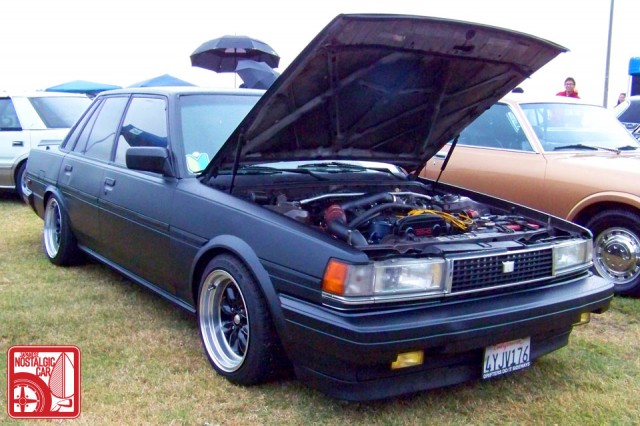 Josh Demuro's Cressida adds turbo powahh to the 5M.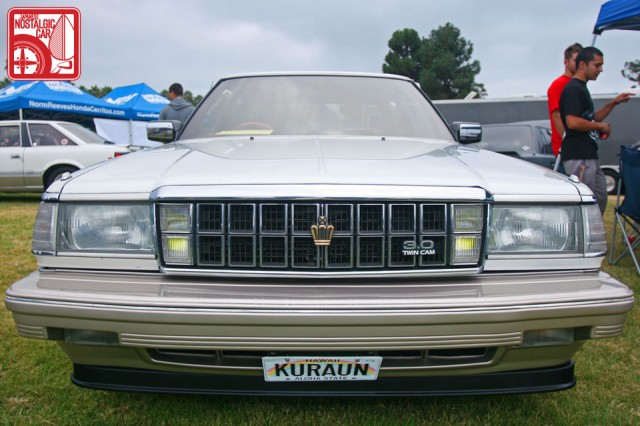 The X70 Cressida/Mark II/Cresta wasn't the only big, boxy Toyota sedan of the era. Feast your eyes on the MS125 Toyota Crown.

According to the owner Kirk Hubbard, this top-of-the-line Crown had rear A/C, a mini-fridge, and reclining rear seats.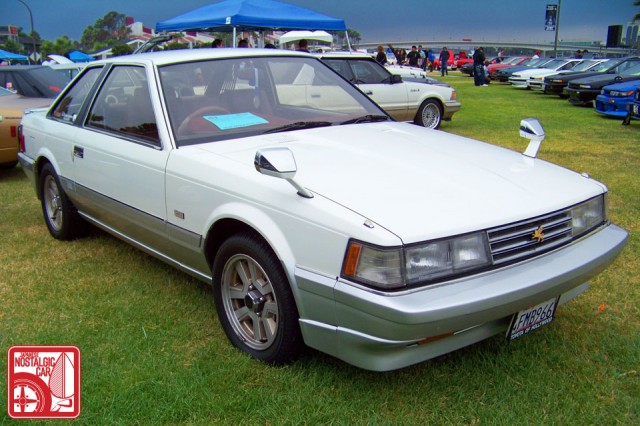 More eighties JDM boxiness, like a Cressida missing some doors, the Z10 Soarer.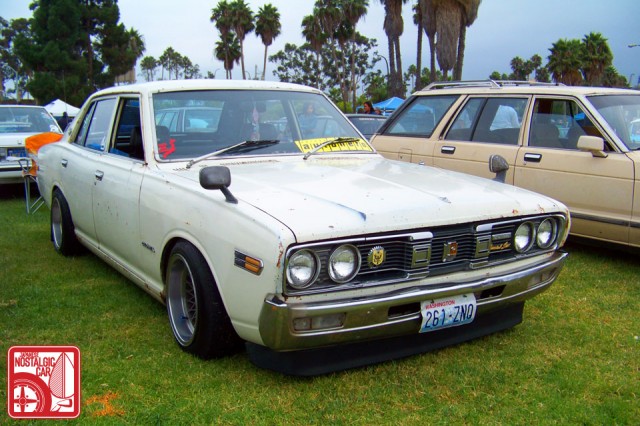 Ratty but rare, a 230 Nissan Gloria, driven all the way from Garage AutoHero in Washington.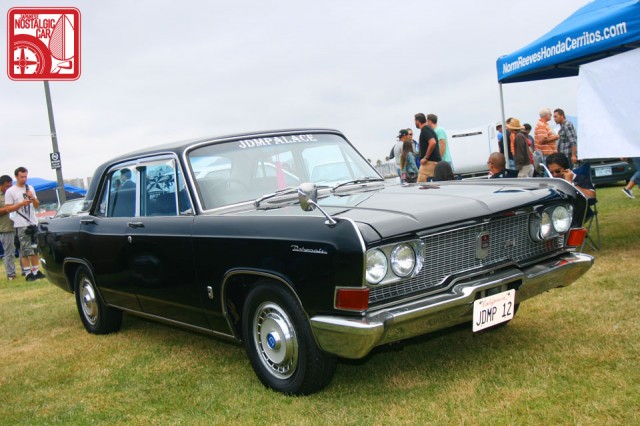 The most ganso of the ganso VIP, JDM Palace's 1971 Mitsubishi Debonair.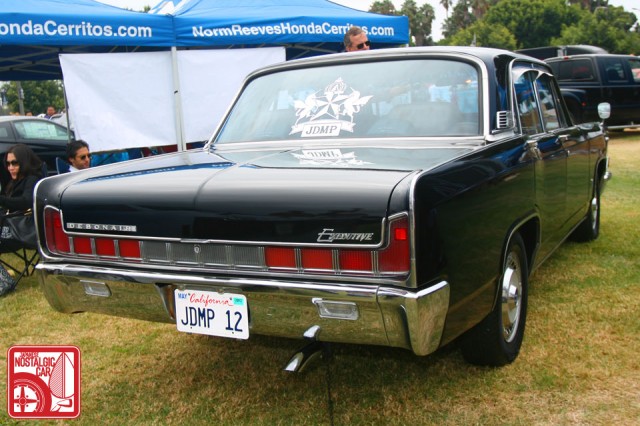 This is perhaps the only one of its kind in the US.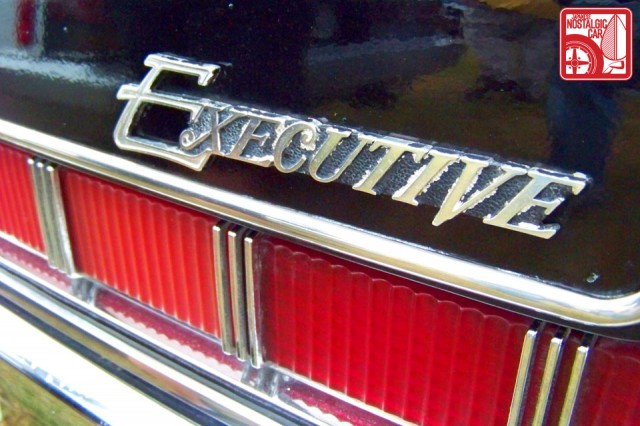 You must be one of these to drive.

All class, baby.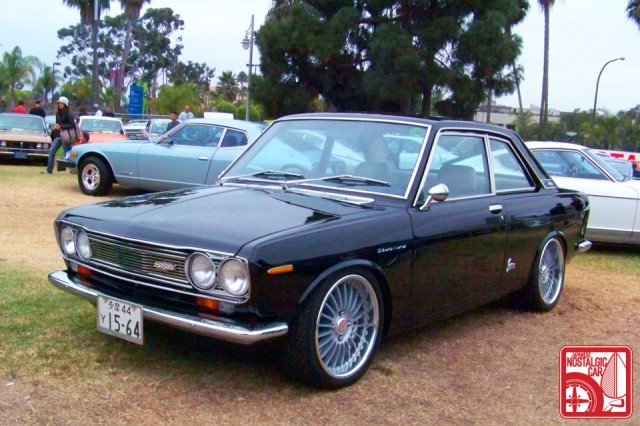 Strictly speaking a 510 Bluebird Coupe isn't VIP, but flush-fit big wheels and black paint make it somewhat bippu-ish, and that is cool. We don't want every 510 to look like this, but this is a unique take and it sure looks good in black. Interestingly, the fender mirrors were moved to their US-spec perch.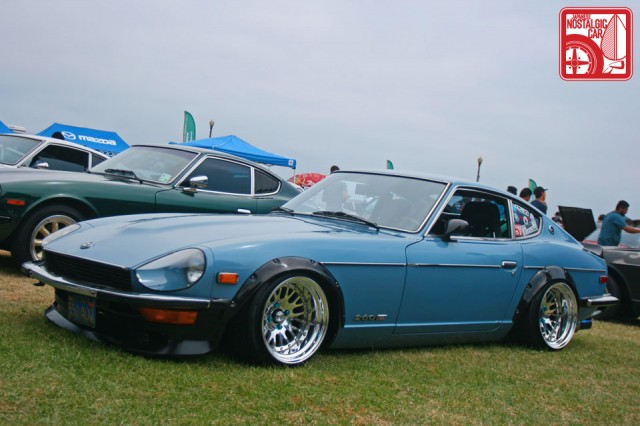 If the 510 isn't VIP, then the S30 is even less so. But if there was ever a bippu Z-car, Miguel Sona's '74 260Z would be at the top of the list. A shakotan turaichi stance, copious amounts of chrome trim and insanely stretched tires on gleaming CCWs make this a O.G. VIP Z.

Back at the JNC booth we had Mikey Castillo's four door box. Again, a C10 Skyline probably isn't VIP, but a slammed hako sedan certainly an appropriate car to mob around in.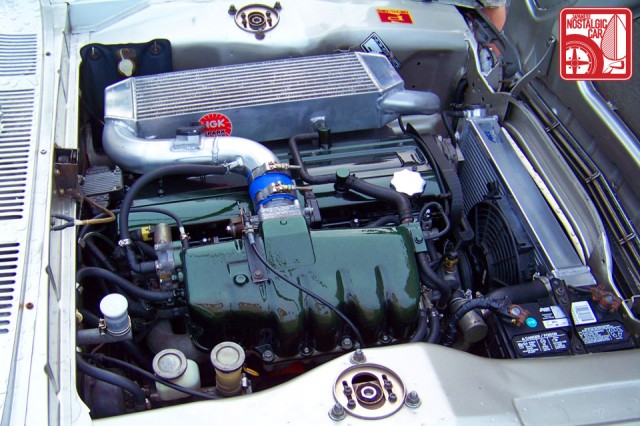 Especially when there's RB power under the hood.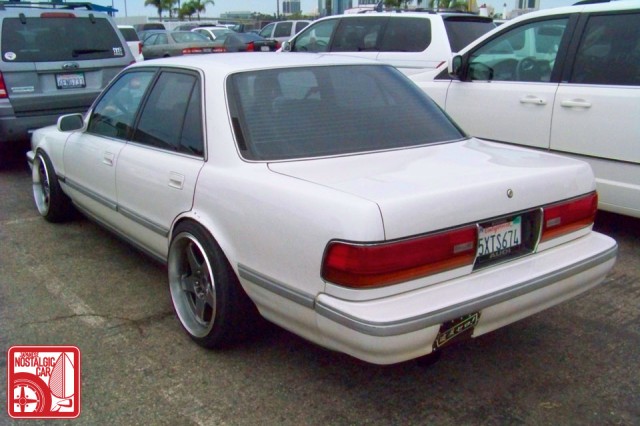 Out in the parking lot more low slung sedans gathered.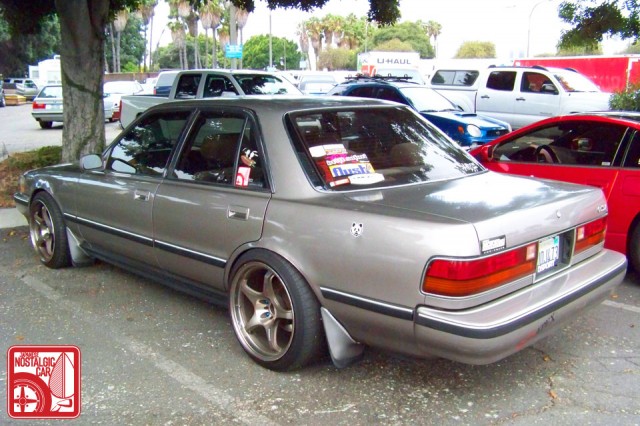 A couple of MX83 Cressidas, ready to battle.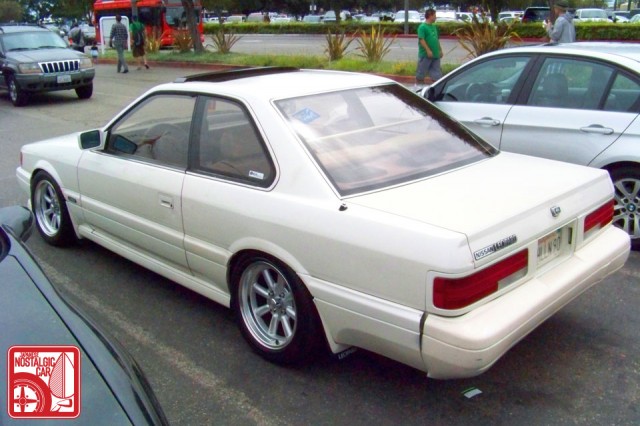 Infiniti M30 looking pretty sweet on Rewinds. We feel like putting on sunglasses and chasing down bad guys all of a sudden.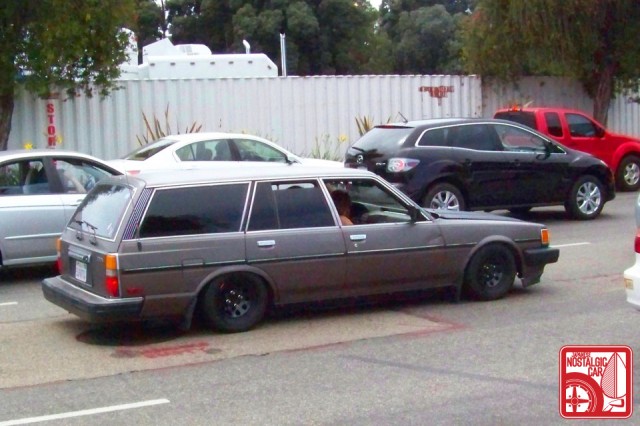 A low down Cressida goon leaves the show.
More pics of Ganso VIP cars await in the gallery below. If you missed it, here's Part 01 of our 2011 JCCS coverage. Stay tuned for more.
Photos by Dan Hsu and John Roper.