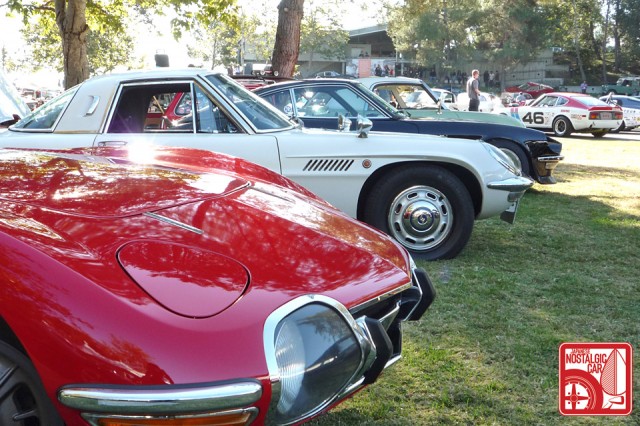 The Art Center College of Design in Pasadena, California is one of the most prestigious transportation design schools on the planet. Its annual car show gathers the best of the automotive world, but its emphasis is not on horsepower or racing. Rather, it's on design, that elusive quality that elevates some cars to objects of sheer lust, and relegates others to the trash heap of history. We are happy to report that this year saw one of the strongest showings of Japanese cars in the history of the event.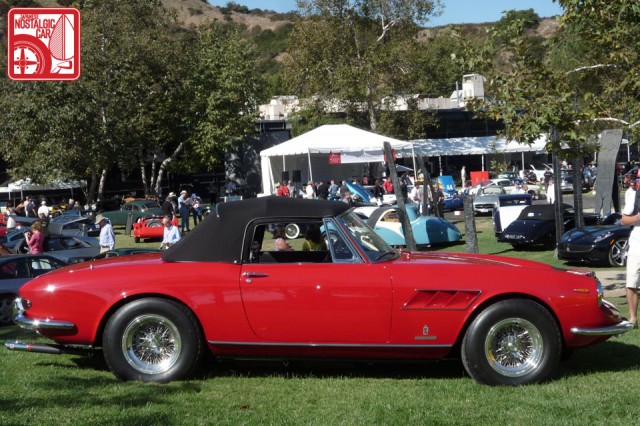 Cars are displayed on the school's campus among modern art sculptures and the surrounding Pasadena hills. This year's theme was "Calfornia Design: Influencing Change."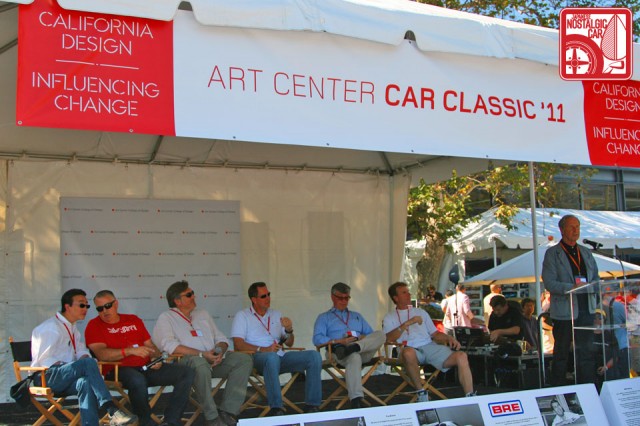 Heads of several design studios were on stage optimistically discussing the future of car design. SoCal is home to 20 advanced design studios, such as Acura Advanced Design, Nissan Design America, Honda R&D, GM Design Studio, Fisker, Hyundai, and 13 others. As you might remember from our article about Calty Design Research, Toyota was the first automaker to establish a design house in the car culture capital of America.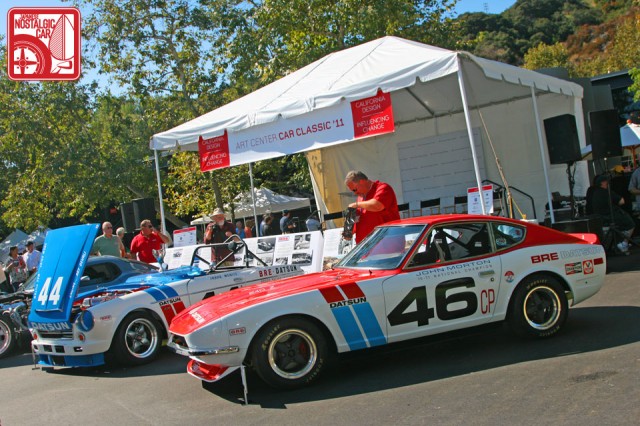 Pete Brock, an Art Center alum, was honored this year and some of his most famous cars took center stage. Here, Ron Carter's faithful replica of the #46 BRE Datsun 240z sits next to the #44 1967 BRE Datsun Roadster, which is now owned by Adam Carolla.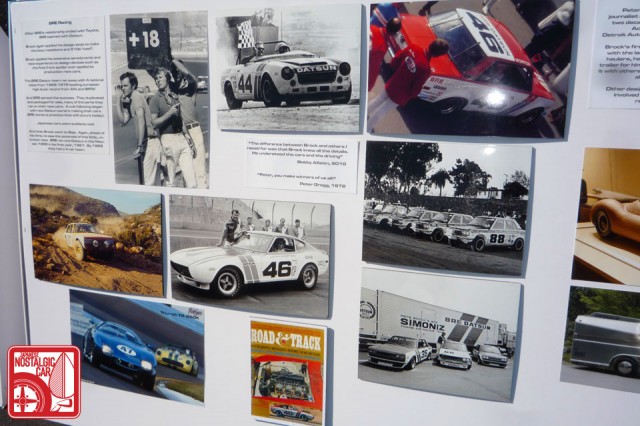 A pictoral history of Brock Racing Enterprises and Datsun's dominance of SCCA racing in the late 60s and early 70s was on display.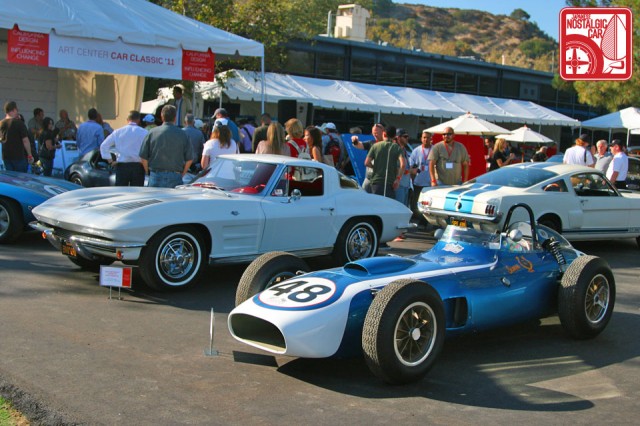 Brock and Larry Shinoda, another Art Center alum, designed one of the most gorgeous American cars of all time, the split-window 1963 Chevrolet Corvette, seen here next to a Dan Gurney Eagle race car. Brock was also responsible for the Cobra Daytona Coupe (not pictured).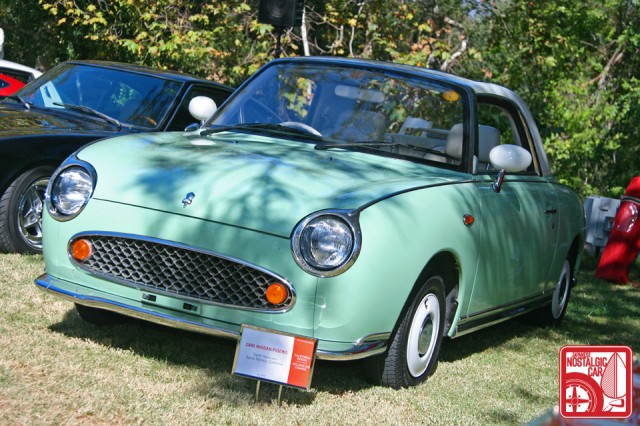 A surprise showing was that of Garth Hammers' 1991 Nissan Figaro. The March-based compact looks old, but was actually one of Nissan's March-based boutique cars of the late 80s.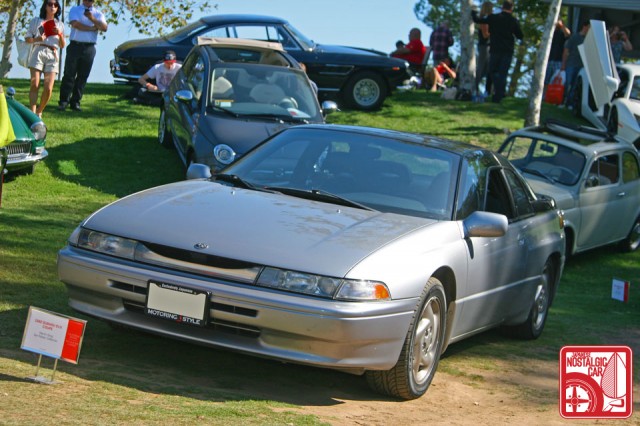 Martin Swig's 1992 Subaru SVX was a prime example of one of the more unconventionally styled cars of the Grunge Era. Designed by Giugiaro, in Japan it was called the Alcyone and a successor to the elegant angularity of the 1986 Subaru XT we spotted at SEMA.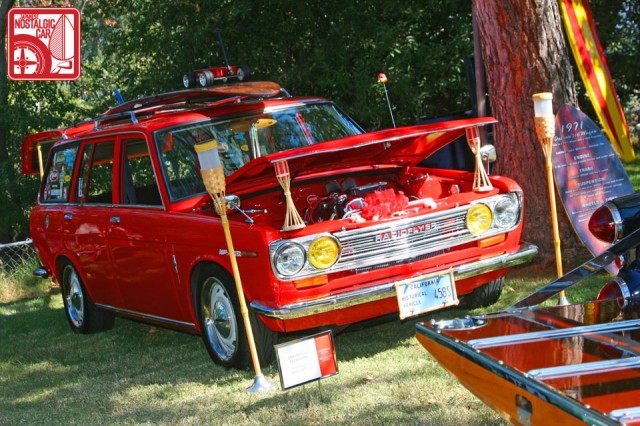 John Williams' 1971 Datsun 510 wagon exemplified California's beach and surfer culture. It was actually parked next to a huge display of vintage surfboards by Steve Waldon, "Father of the Modern Longboard."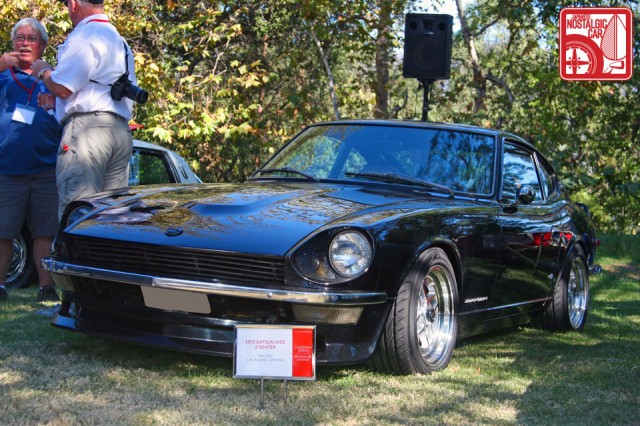 It was an honor for us to actually participate in this show, even though JNC's Project Z is a daily driver.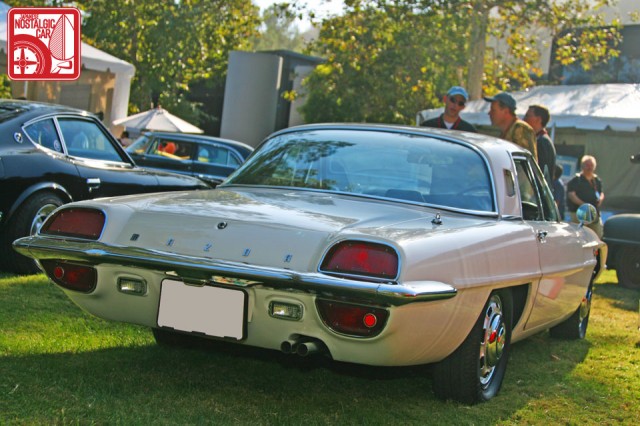 Mazda was asked to show their 1967 Cosmo Sport. The rotary wonder from Hiroshima looks fantastic not only coming, but going as well, with its afterburner taillights. Sadly, not many new cars can have sleek rear ends like this because focus groups now dictate that trunks must be able to swallow at least two sets of golf clubs.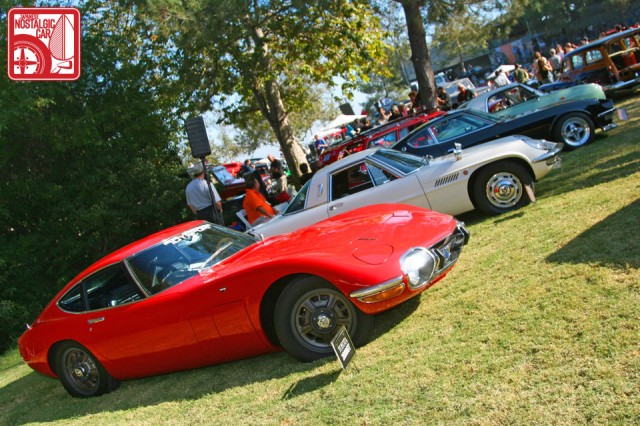 How rare is it to see a Toyota 2000GT, Mazda Cosmo Sport, and a Datsun 240Z, Japan's best of the best late-Sixties GTs, side by side? The 2000GT and the Cosmo Sport were personally requested by Stewart Reed, Chair of Transportation Design, to be in the show. We were making phone calls until the last moment to pull these three together, and we must say the red/white/black color combination is quite eye-catching.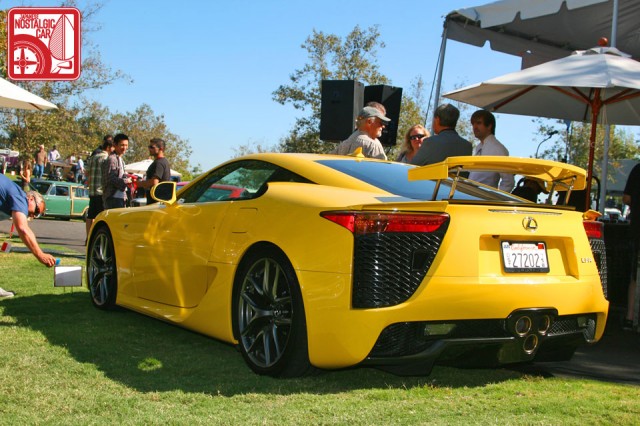 The Lexus LFA is Toyota's spiritual successor to the 2000GT, though something about it in yellow makes us want to yell, "I choose you, Pikachu!"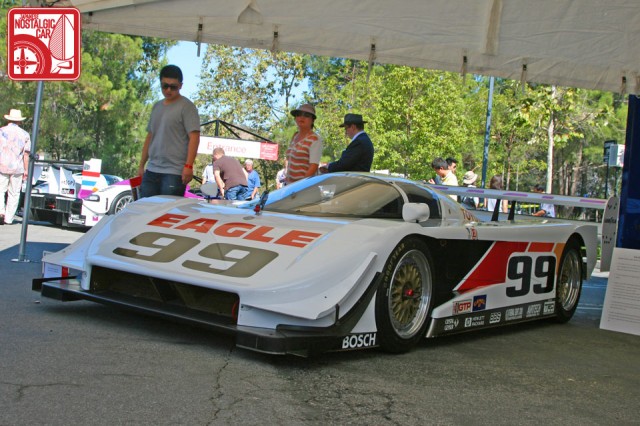 Dan Gurney's 1991 Toyota Eagle MK III GTP was a two-time 12 Hours of Sebring winner and a key part of Toyota's IMSA dominance in the early 1990s.
This row of booths showed off concepts from various SoCal design studios established by Japanese automakers. From near to far are the Nissan Ellure, Honda P-Nut, Acura Advanced Sports Concept, and Lexus CT concept.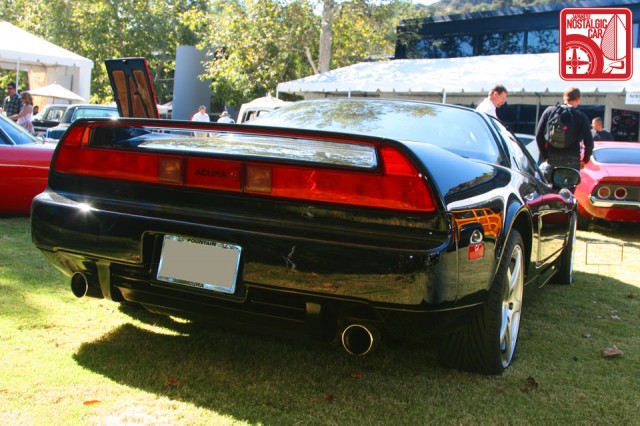 The Acura NSX was known for its unique spoiler-integrated brake light, an iconic feature of the tour de force that was 1990s Honda engineering.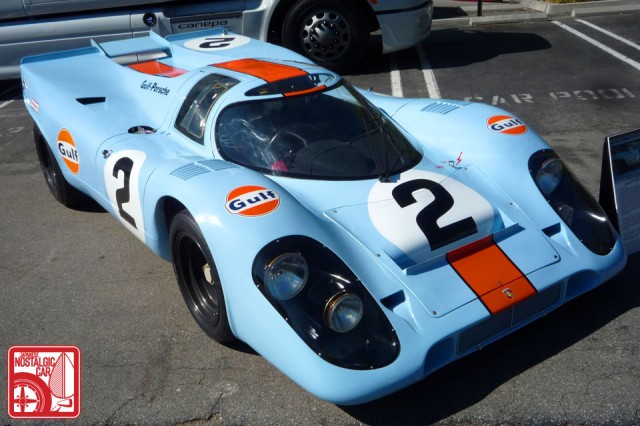 The Japanese nostalgics were in excellent company, among cars like the Le Mans-bred Porsche 917 in classic Gulf Oil livery.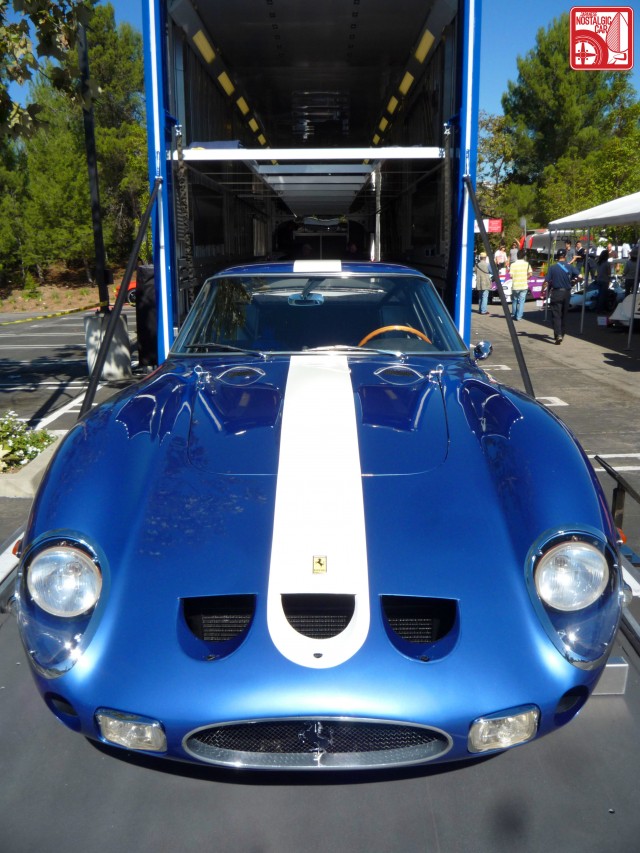 A stunning and rare Ferrari 250 GTO that is not in the traditional Ferrari red, but a blue-with-white-stripe livery reminiscent of American race cars of the 60s.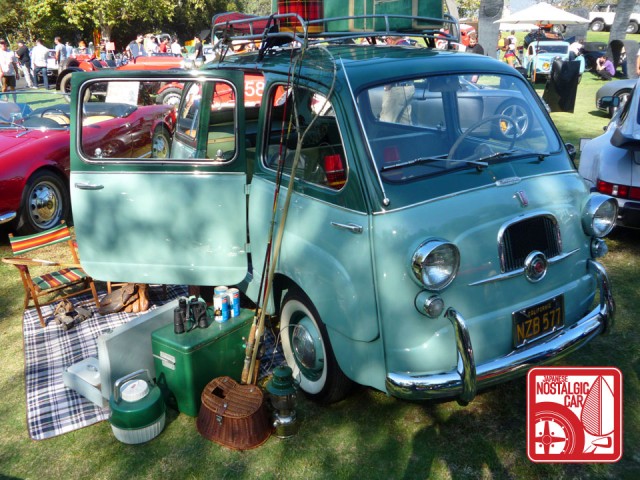 We wanted to take the quirky, two-tone Fiat 600 Multipla and its retro camping gear to Yosemite Park. Note the suicide-hinged front door.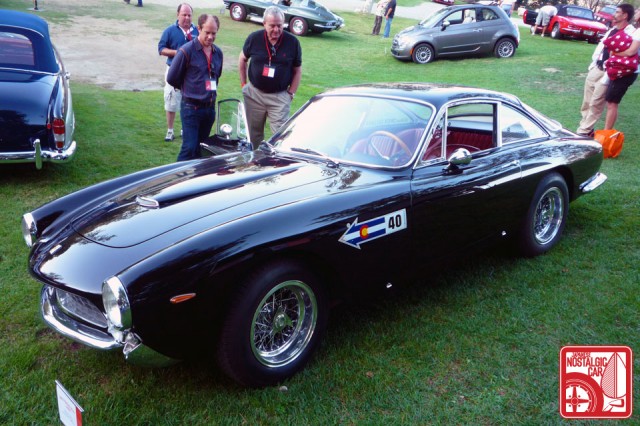 This 1964 Ferrari 250GT Lusso sported the cleanest black paint we have ever seen. Steve McQueen owned one in dark maroon, but this black was like ink spilled on a grand piano.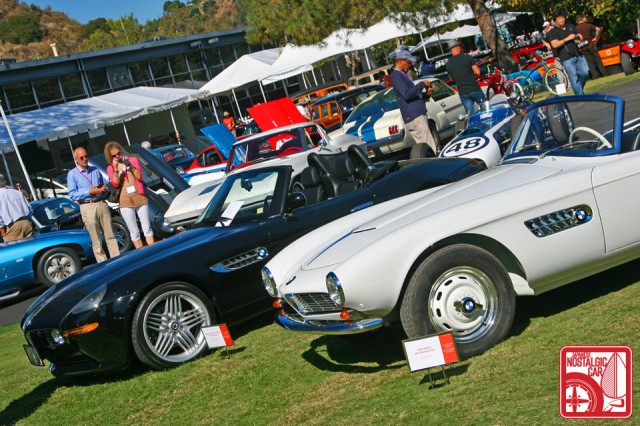 Oh look, something that Albrecht Goertz actually did design. The BMW 507 and the Z8 Alpina show the importance of heritage. How cool would it have been if the Nissan 370Z looked more like a modern interpretation of the 240Z?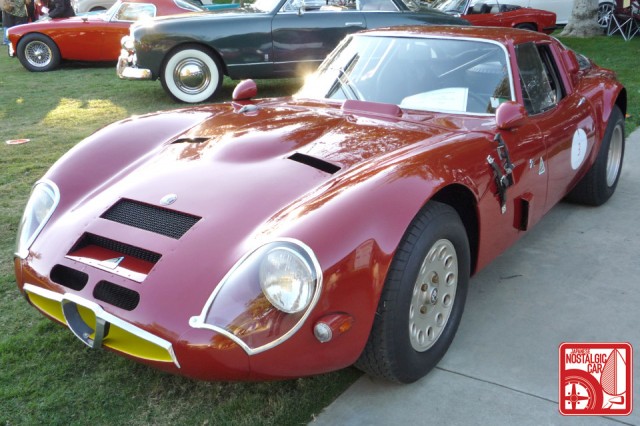 This 1967 Alfa Romeo TZ2 won the Students' Choice award. It looks absolutely stunning with its ornate headlight covers, deep phone dial wheels and unique hood vents. It was predecessor to the coveted Alfa Romeo 33 Stradale.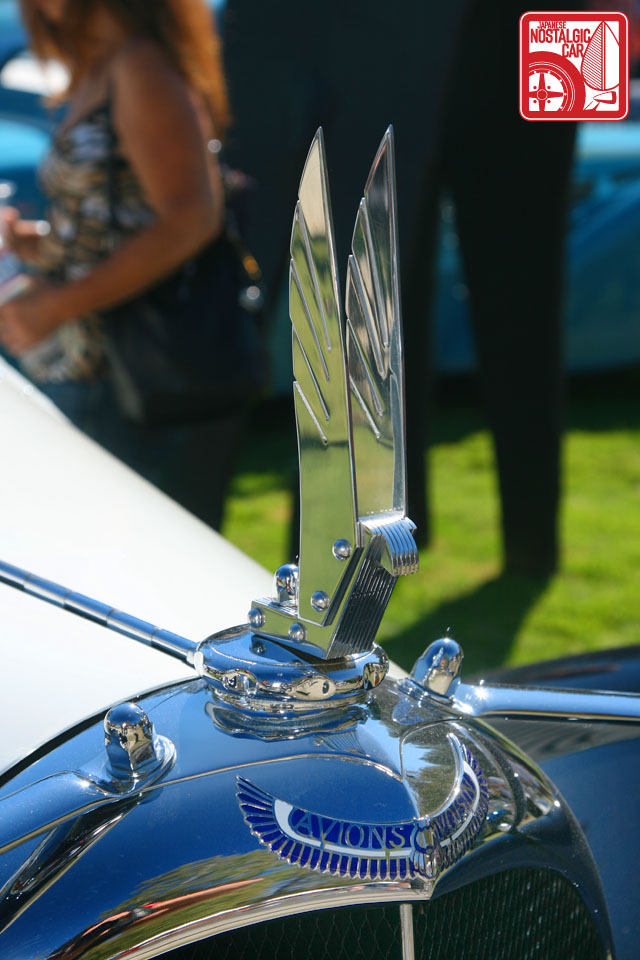 The hood ornament of the 1934 Voisin C-25 Aerodyne could be used as a lethal weapon. This very car is owned by Peter Mullin and won Best in Show at the 2011 Pebble Beach Concours D'Elegance.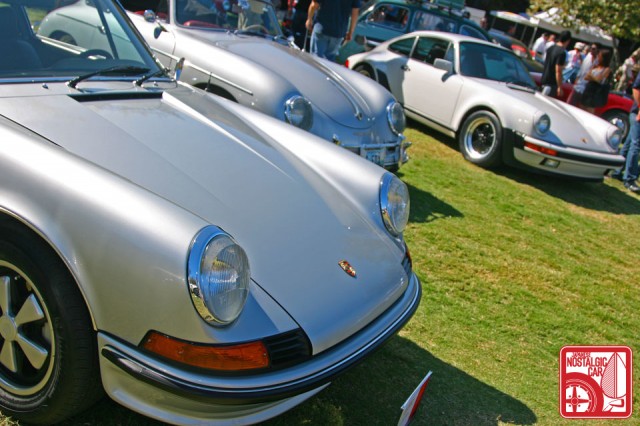 A trio of silver Porsches: 1973 911S, 1956 Speedster, and 1986 911 Turbo.
Although Art Center asked us to help gather many of the vintage Japanese cars for this event, we were still pleasantly surprised by the overall strong showing of Nihon steel. The number already more than doubled from last year, and we think that as interest in Japanese nostalgics grows, next year will be even better.