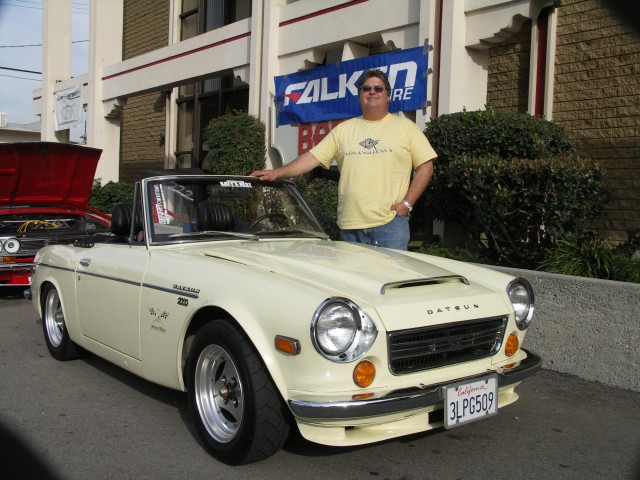 Our friend and beloved member of California's nostalgic car community Victor Laury is relinquishing is collection of beautiful Datsuns. Sadly, Vic suffered a stroke a while back and as a result he will no longer be able to drive his cherished cars. We recently told you about the sale of his Datsun 240Z and now the car Vic is most known for, his gorgeous 1970 Datsun Fairlady Roadster, must be passed on to a new owner as well.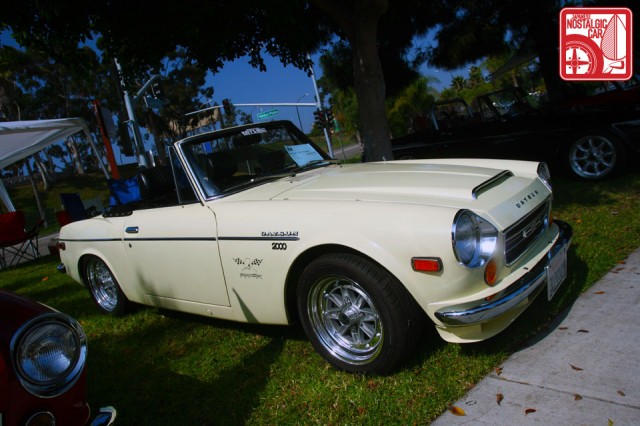 Donations of $100 are being accepted to help Vic transition into the next phase of his life and to aid with related expenses. Each donor will be eligible for a chance to own Vic's roadster in a drawing that will take place June 10, 2012.  A maximum of 300 donations will be accepted.
Vic's roadster is a 2000cc SRL311. We've seen it at shows many times and we have no qualms about saying that it's one of the best examples in the country. It's been lovingly built with a full slate of rare Nissan Competition parts, is in excellent mechanical condition, and puts out an estimated 150 horsepower thanks to an upgraded cam and Mikuni 44s. The car will be wearing SSR MkIIIs when the winner is selected.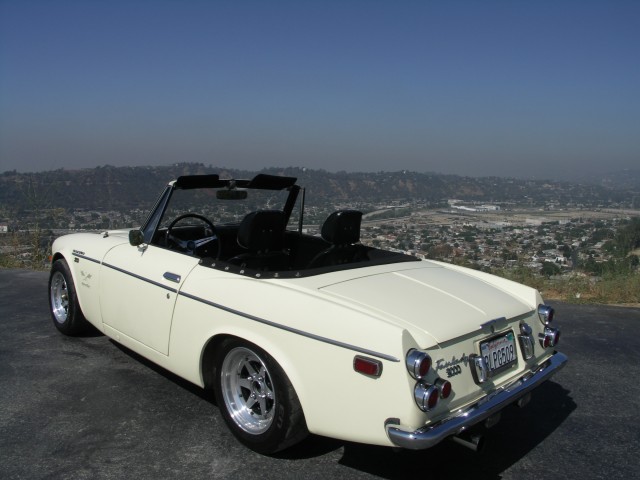 Full specs and details can be found by downloading this pdf. Donations can be made with this form (pdf), which has all the relevant contact information. Vic is one of the most generous, big-hearted guys we've ever known. We'll never forget the time he cold just gave us a crossmember for our Project Z. But the thing is, many many others in the Datsun community have similar stories of Vic's altruism.
You can see Mr. Laury driving his roadster in the JCCS DVD trailer below. Thanks for everything, Vic.
[Images courtesy Katy's Nest]