A couple months ago we had a beer with Nissan's Shiro Nakamura. He's a man with a long title, namely, Senior Vice President, Chief Creative Officer, Design and Branding. In other words, he's the Don Draper of Nissan.
Nakamura-san oversees the visual language that distinguishes Nissans and Infinitis in a crowded marketplace. He defines the concrete answers to nebulous questions such as, "What feeling should one get when thinking of Infiniti?" Horsepower and crash tests are science. Nakamura deals with art. We sat down with him at the Pelican Hill Resort's poolside bar during Nissan 360, and over a some bottles of Stellas we discussed Japanese auto design, his favorite nostalgic cars, and what's coming down the road for Nissan.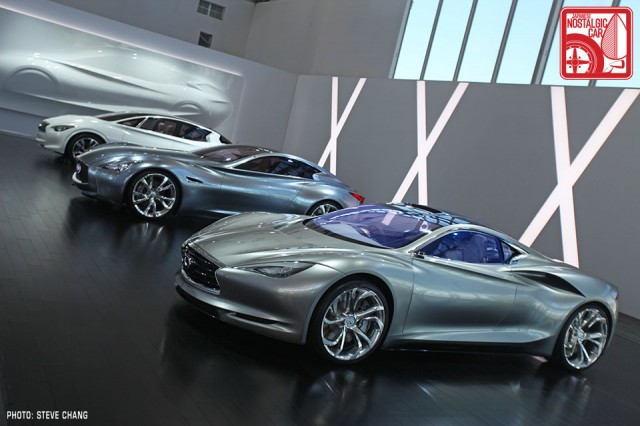 First, a little background. Nakamura holds degrees from both the Musashino Art University in Tokyo and the Art Center College of Design in Pasadena. Prior to Nissan, he worked at Isuzu, where he designed the Gemini and ultra-futuristic Vehi-Cross.
Since joining Nissan in 1999, Nakamura's been a key figure in lifting the company from its late-90s slump. He's taken the automaker — especially its Infiniti division — to new creative heights and, in the process, become a rock star of the automotive design world.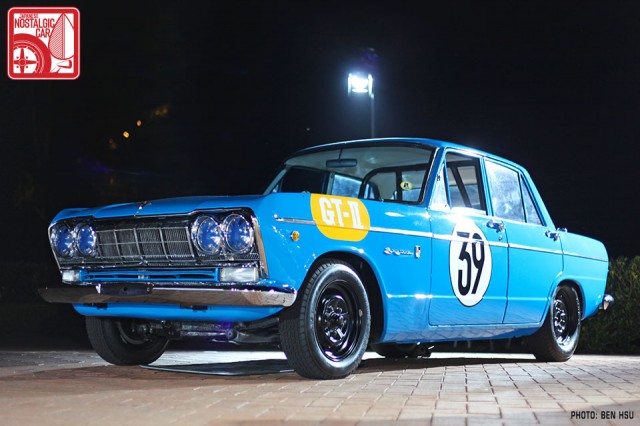 Earlier in the night, while ogling photographers and journalists took the utmost care not to let so much as a camera strap graze the Zama Prince Skyline 2000GT, Nakamura-san strolled right up to it and climbed in, admiring the rawness of the car that birthed the Skyline legend.
Like most creative types, he's dapper to the nth degree. Over the three-day event we never saw him in anything other than white suits with perfectly matched shirts. It's befitting of a man tasked with creating some of the world's most expensive and complex luxury goods. But the most important thing about Nakamura-san is that, deep down inside, he loves nostalgic cars.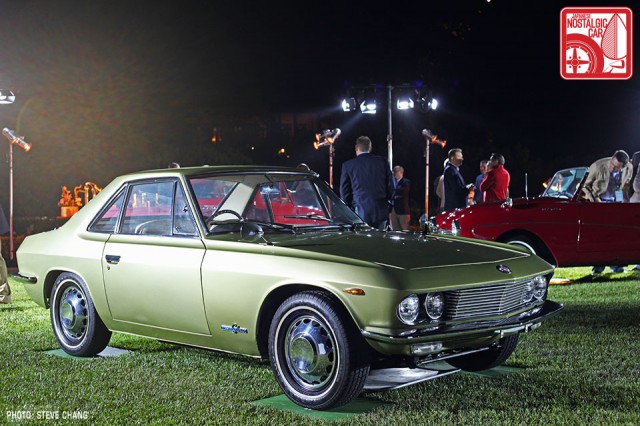 In fact, he is the proud new owner of one of 554 CSP311 Nissan Silvias, which he purchased just a few weeks prior to our sit-down. Unlike the one from Zama, however, Nakamura's is fitted with classic RS-Watanabe 8-spokes, though he says that might soon change.
When we asked which cars he'd fill his dream garage with, he shot back without hesitation: a hakosuka, Fairlady Z-432, and Prince Skyline GT like the blue Sunako car. He also has a place in his heart for 1960s sports cars like the Honda S600 and Toyota Sports 800, regardless of marque. They were simply the machines he grew up around. In fact, Nakamura loved cars so much that he began driving at the age of 8, illegally, behind the wheel of a Mazda R360.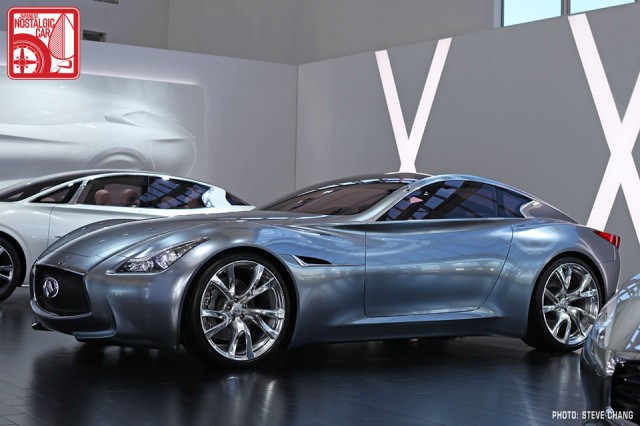 What we admire most about Shiro Nakamura, however, is the fact that he's bringing traditional Japanese design elements to Nissan's luxury division. In the 80s, Japanese automakers came up with idea of spinning off luxury brands specifically because "Made in Japan" was considered dreadfully uncool. A quarter century later Japan is the epitome of cool, yet Lexus is still working hard to out-Europe the Europeans and Acura seems determined to follow Volvo and Saab in to obscurity.
That leaves Infiniti, who's been trying to infuse some Japanese pizazz into its lineup since the Q45 launched in 1989. Sadly, conservative consumers at the time didn't quite "get" a sedan that flipped off decades of tradition by eschewing a grille altogether, or a zen marketing campaign that didn't show the car at all.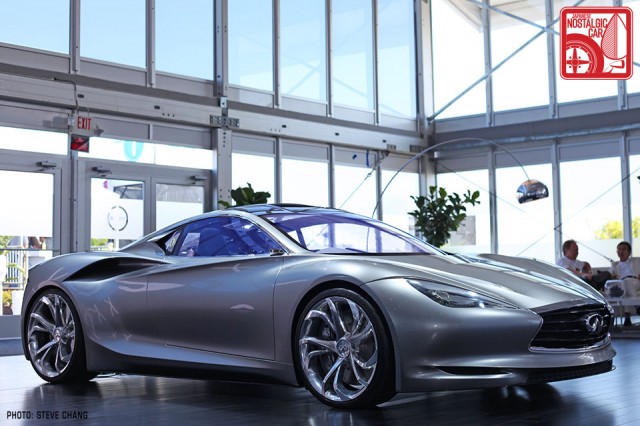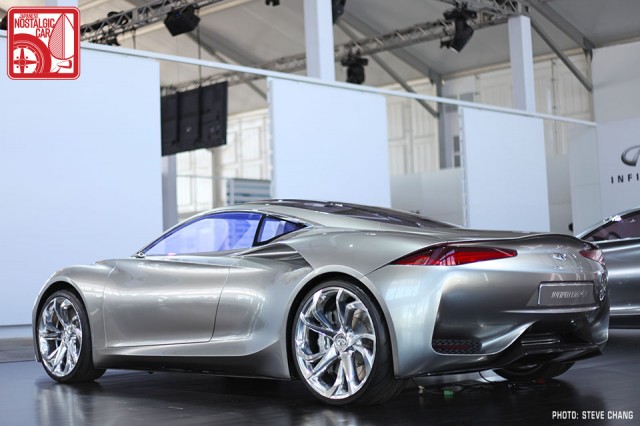 That was the US 25 years ago. Now Nissan sees the same market conditions playing out in China. It's established a new global headquarters in Hong Kong and is in the midst of rolling out the marque worldwide.
Infiniti wants its customers to feel its presence globally, so that a traveler getting off the plane in Berlin sees the same branding he or she would see alighting in Tokyo or New York. Consistency will be paramount. They've vowed that even the resistance of dash buttons should feel the same across all models and all markets. As such, Infiniti has promised to put brand before volume.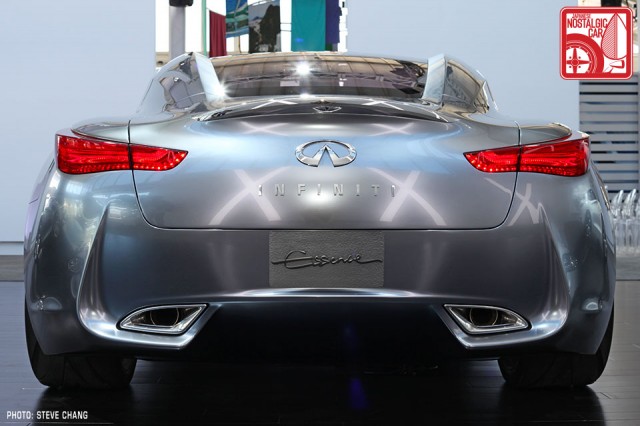 That's where Shiro Nakamura comes in. The next day he took us on a tour of Infiniti concepts and showed us how their visual cues will subliminally invoke Japanese heritage and craftsmanship.
First and foremost, the new Infiniti grille, as seen here on the dramatic Essence concept, has been designed to evoke the "double arch" of ancient Japanese garden bridges and their reflections mirrored in the water.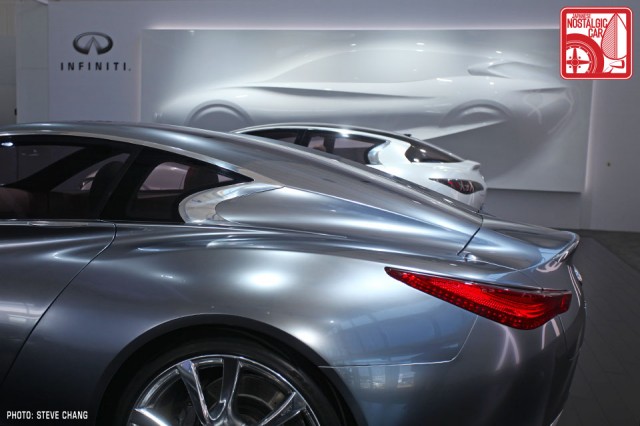 Its C-pillar treatment, which can be found on the new QX60 and Q50 and will gradually spread across the lineup, was inspired by the maedate crests on the helmets of samurai warriors.
It's not all symbols of power and strength, either. The Essence's stunning front fenders feature a distinctive vent and accent, whose shape was taken from a traditional woman's comb.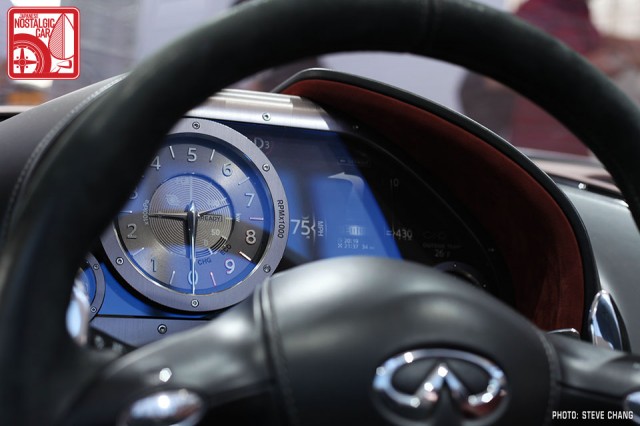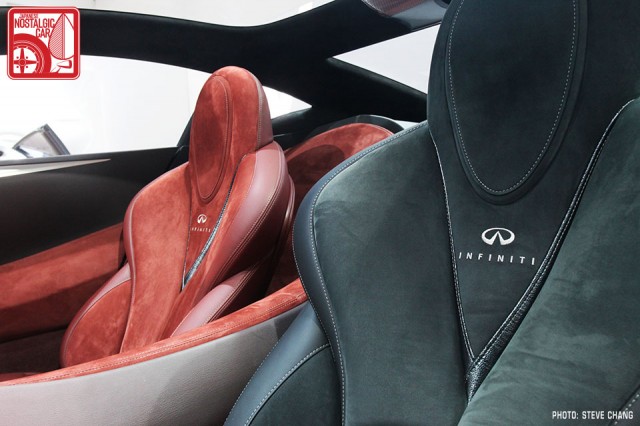 Inside, trim surfaces are finished with traditional Japanese lacquer while the seats take their influence from Japanese kimono. Look closely and you'll notice that the stitched overlap at the V is actually mirrored. That's because in ancient times, men's kimonos overlapped from the left and women's from the right. Apparently there's a dab of old school chauvinism as well, as the male pattern is on the driver's side.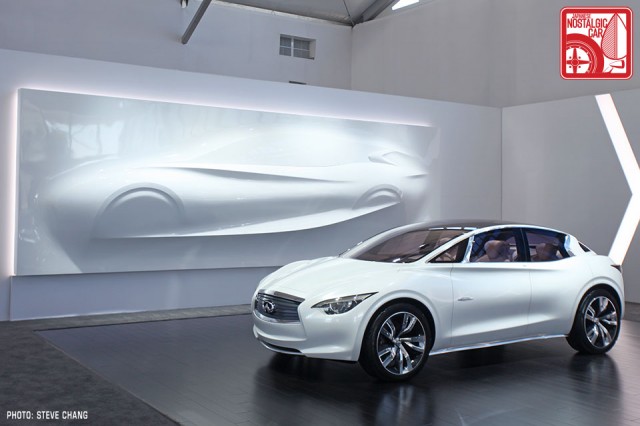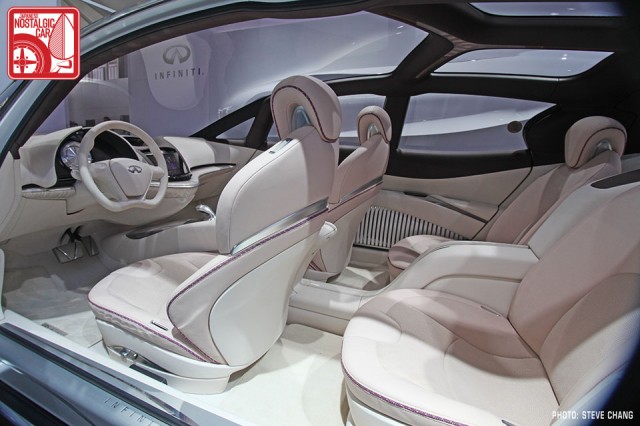 Japanese influences continue on the Infiniti Etherea concept, whose suicide doors feature vertical treatments inspired by the wooden slats on old-style Japanese houses found in the ancient city of Kyoto.
Look closely at the stitching on the seats and headrests and you might find a resemblance to the rope sashes sometimes used to hold traditional Japanese clothing in place.
In the past, Japanese automakers have been afraid to be so unabashedly Japanese. But after decades of enduring criticism for oddball styling, the time has finally come for them to embrace their heritage proudly. There needs to be more of it, we say. There needs to be a Shiro Nakamura at every Japanese car company.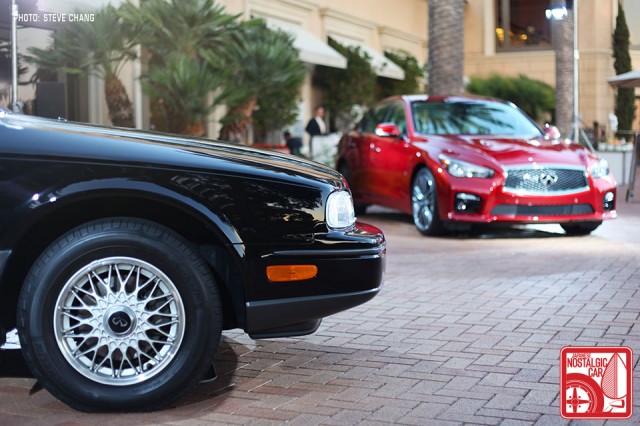 What's more, it appears that Nakamura-san is not only drawing on the history of Japan, but of Nissan itself. As we said our farewells, Nakamura mentioned that there is something he thinks JNC readers will love coming to the Tokyo Motor Show in late November. We asked if it was a smaller, lighter Fairlady Z. "Maybe not," Nakamura replied, in typical Japanese crypticness, "Maybe not." He would say no more, and walked off in his stylish white suit, cool as ever.