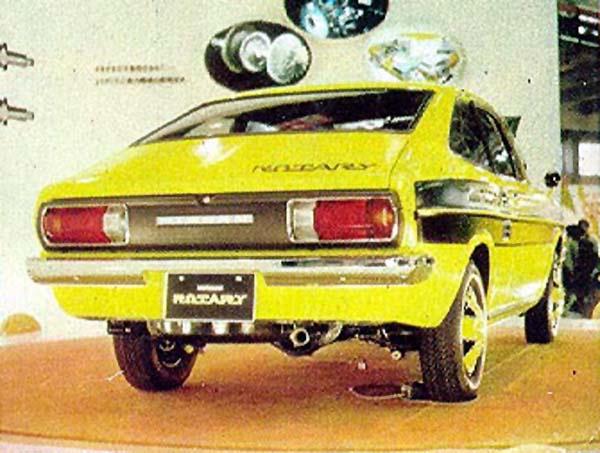 Today's article comes from our friends at RotaryNews. They dug up and compiled this interesting but brief history of a rotary engine built by a Japanese automaker other than Mazda. Enjoy and please "like" them on Facebook. —Ben
Nissan's interest in the rotary engine started in mid-1965 and culminated in a prototype Wankel rotary engine vehicle at the 1972 Tokyo Motor Show. It was one of among many automakers (others included GM, Mercedes-Benz, Citroen, and Porsche) experimenting in the revolutionary new design. Sadly, however, it never reached production.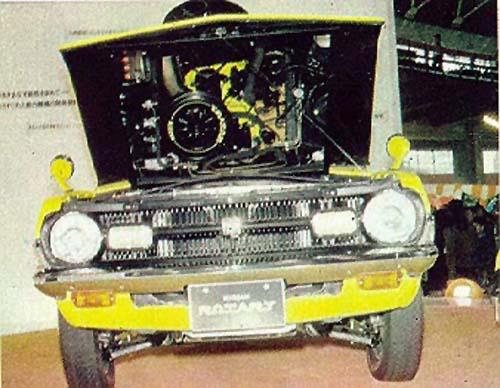 Under the hood of the Datsun Sunny RE prototype was the rotary engine used to advance the development of Nissan's "own" new rotary powerplant, which was based on technology from the NSU Wankel corporation. The swept volume displacement was 2x500cc rotors each, using peripheral ports (as the NSU and unlike Mazda's preferred side-ports), two plugs per rotor and a four-barrel carb. This combo netted 120 horsepower and raised the top speed of the Datsun 1200 to 112 miles per hour (175 kph) or 25 mph (40 kph) more than the original 1200cc four-cylinder. Nissan was setting up production facilities with the intention of producing 3,000 rotary vehicles per month with either five-speed manual or three-speed auto.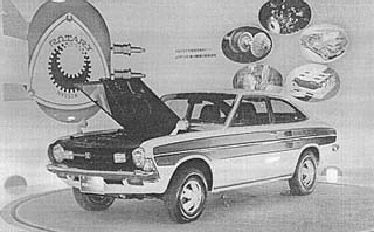 Also, a bit more obscure piece of Nissan RE history is the fact that the Silvia S110 (sold in United States and Canada as the Datsun 200SX and in Mexico as the Datsun Sakura) and available as a two-door hardtop coupe and three-door hatchback, was originally intended to feature a rotary engine. The resulting RE unit was fairly unreliable and forestalled production. Coincidentally, both the Sunny B110 and Silvia S110 shared a chassis code with the Mazda Cosmo Sport 110S, the first Japanese production car to feature a rotary engine.
Check out some of the articles about the Nissan Sunny RE prototype below.