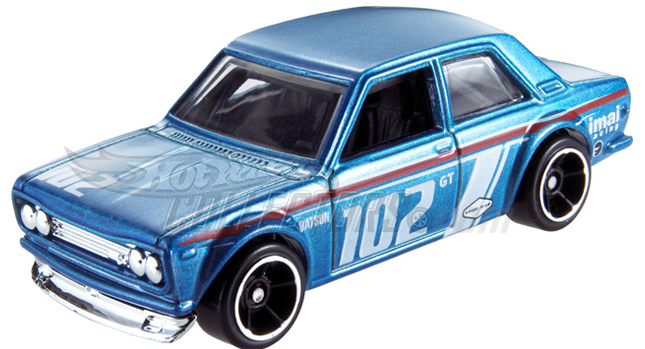 Like, OMG. Back in July, we reported that a vintage import was on its way into the Hot Wheels lineup. Well here it is, the Datsun 510! And it looks fantastic, with a BRE-style front spoiler, fender flares, and perfect proportions. Damn, this is sexy, if a toy car can be such a thing. Click through for more and a rear view.
We've loved Hot Wheels since we were in diapers. They're the best way to amass the car collection you've always wanted, but could never afford. The only problem was, there were way too few nostalgics represented. There are probably more Mustang castings than all Toyotas put together.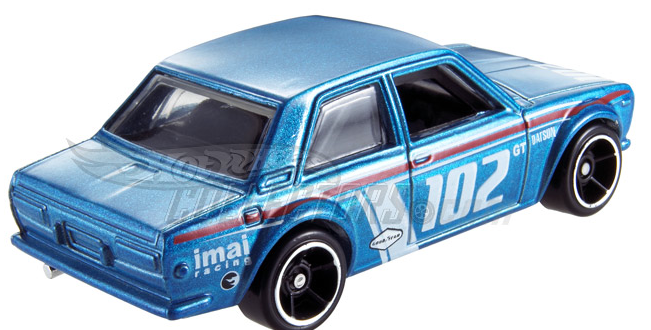 Fortunately, this is changing, with the addition of the Datsun 240Z and Toyota AE86 Corolla in recent years. There's even been a retro-inspired Honda F1 racer.
As mentioned in July's post, we pitched the idea of a Datsun 510 to some of the designers at Mattel during the SEMA show, and we'd like to think that our recommendation had something to do with this. But the truth is, there are tons of fans out there who have been clamoring for the 510 for a long time. We're just thrilled to see this icon immortalized in die-cast metal, and that the translation to 1:64 scale is true to the original.
You should see this on the pegs in a couple of months.
[HWC]