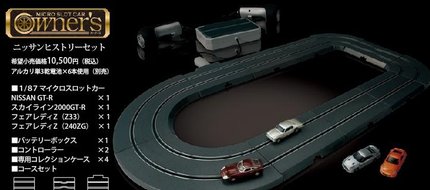 One of the cool things about going to Japan is just walking into a suburban toystore and spending a few hours discovering all the cool JDM toys (and also rediscovering the fact that you may not be as grown-up as you think you are as you stumble to the checkout with an armful of children's toys for yourself).
And probably the biggest JDM toymaker is Takara Tomy (just check out their huge range of products)!  There's constantly something cool being released.
One cool recent release are the Drift Package Light series, which are cell-phone sized AWD tabletop r/c cars.  A video paints a thousand words, so here's a demo: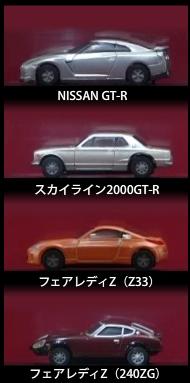 The mini r/c drift cars are cool, and in Japan they're cheap at about US$25, but don't forget to consider the wall-climbing r/c cars too!
For JDM nostalgic fans, another recent release is the Owner's Micro Slot Car set.  Somewhat smaller and lower powered than usual slot car sets, these are small enough to fit on your coffee table and the 1:87 scale models are nicely detailed.
At the moment, only four cars are available: the Toyota 2000GT, the KPGC10 Skyline, HS30-H 240Z G-nose and the 350Z, and the basic set is about US$75.
Dammit… one more thing I have to keep my credit card away from….