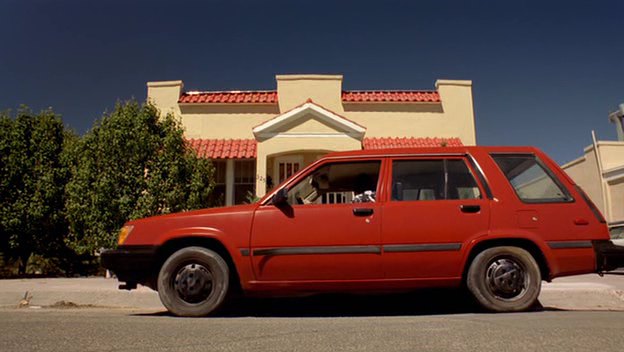 Unless you've been living under a rock you probably know that a little TV program called Breaking Bad is heading chaotically towards its series finale. Only six episodes of the show remain and filming has already wrapped. That's why one of its star cars, a 1983 Toyota Tercel 4WD Wagon driven by the character Jesse Pinkman, is for sale on eBay.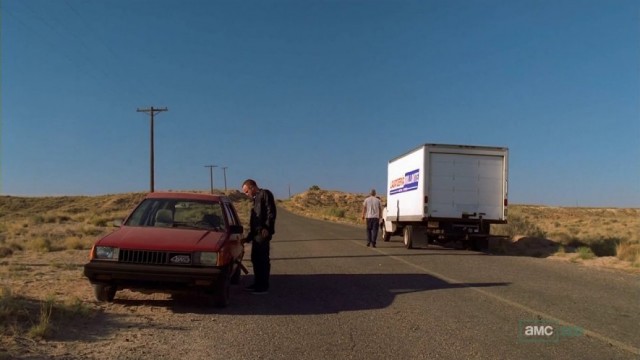 It's not every day that a JNC becomes a TV star, but ever since Bryan Cranston's chemistry teacher-turned-drug kingpin character sold his Pontiac Aztek, the red Tercel has been the vehicle that defines the show. Ironically, it's only after the pair start making mad dough (and Jesse's lowrider Monte Carlo gets turned into swiss cheese) that he buys the Tercel with which to prowl New Mexico's streets.
That might work for evading Albuquerque P.D., but what about rabid JNCers and Toyotaku swiveling their heads to check out the sweet Sprinter Carib?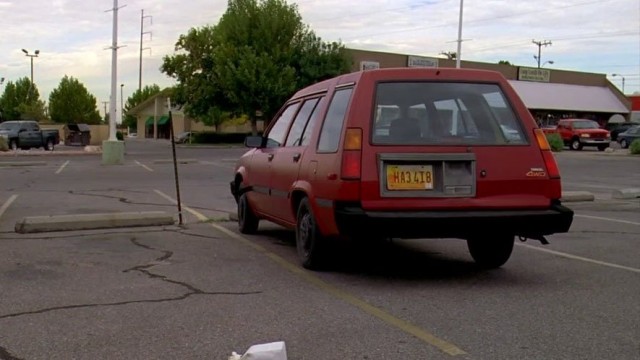 There were apparently two identical cars used for filming, but Breaking Bad's production company is keeping the other one. $3,700 (with 12 bids at the time of this writing) may seem a bit high for a Tercel with 200,000 miles on the clock and a salvaged title, but hey, this is an Emmy winner, bitch! See the auction on eBay.
Images courtesy IMCDB.