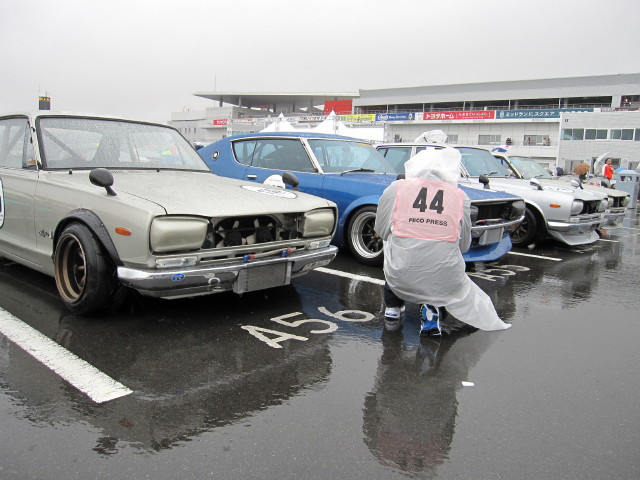 So sad… our last day in Japan, but at least it ended with a bang. Here's a behind the scenes look at some upcoming material. My friend Goshu and I went to the Time Machine Festival at Fuji Speedway. Why does it always rain at this event? The cars were so unbelievably cool though, we kneeled in the water to get some detail shots anyway. By the end of the first hour, we were drenched.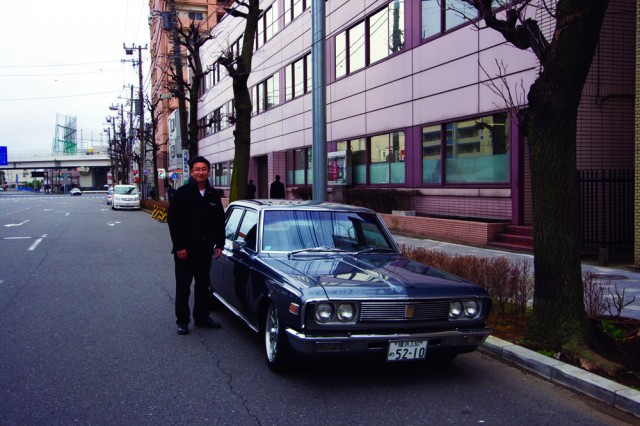 That morning in Yokohama the weather was perfectly good. Thanks to his employer, Goshu got to take the Mooneyes S50 Crown for our road trip.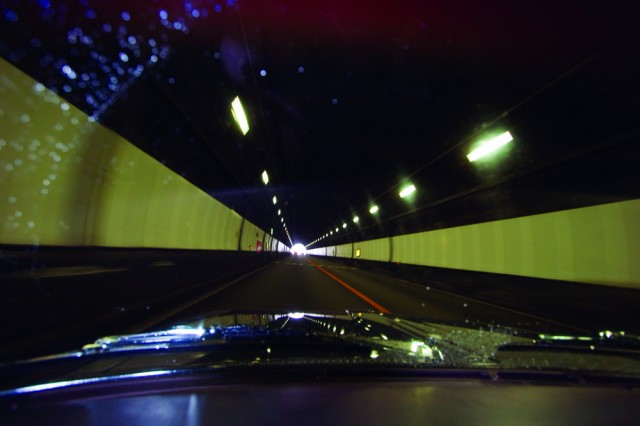 The Crown has undergone a frame-off restoration, and most of the suspension and drivetrain, including the 1JZ motor, is from a JDM S130 Crown. We were haulin' it down the Tomei Expressway, a favorite site of the hashiriya, Japan's legendary illegal top speed street racers.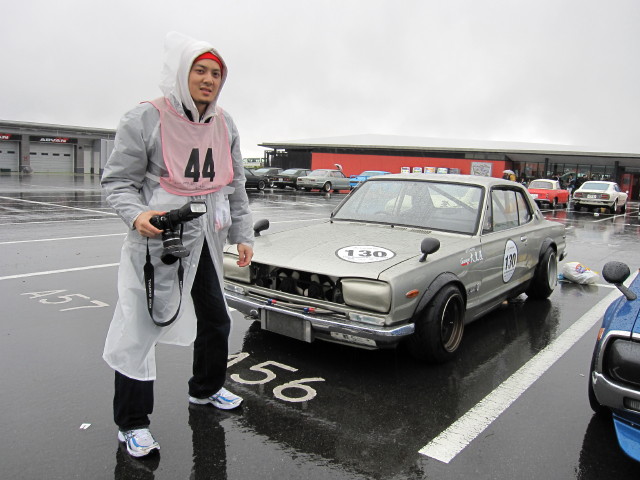 It literally began pouring the second we got to Fuji's gates. Here I am getting the camera borrowed from Dan all wet.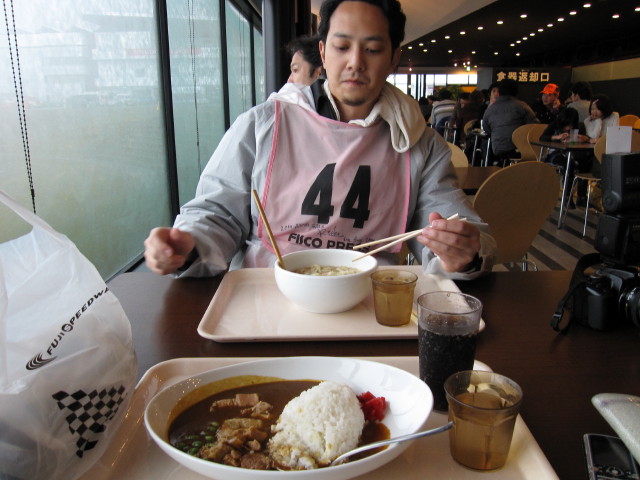 Food at the Fuji Speedway cafeteria is actually decent and not ridiculously priced. Goshu had curry with rice and I had udon with egg. Normally these windows offer a primo view of the hairpin, but not today.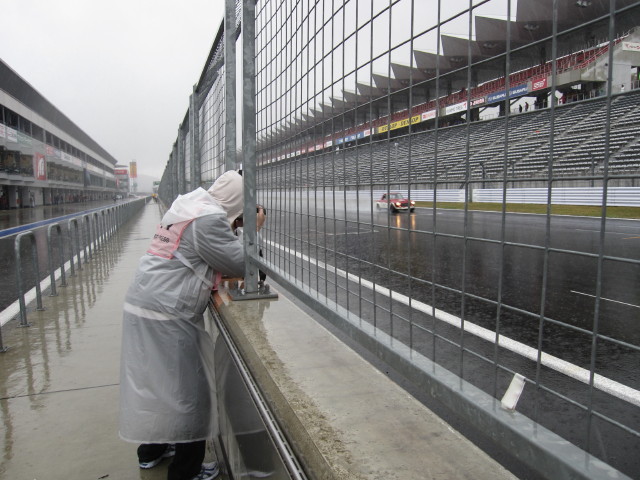 The coolest part was watching some truly fearless drivers run their nostalgics in the pouring rain. The driver of this Fairlady Roadster absolutely flew, outpacing hakosukas and Porsches.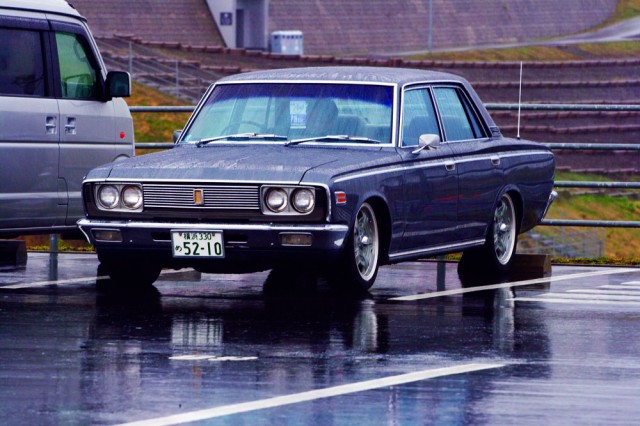 It was a long day. And to top it all off, it was a three-day weekend in Japan so the highways were packed with vacationers. We stopped of at the Tomei Expressway's famous Ebina Service Area, one of the largest rest stops in Japan where you can even take an onsen bath. However, I could think of no better car in which to be stuck in traffic. Its windshield wipers may only have one speed but the Crown is so cool it hurts. Rolling through Japan in an old school g-mobile is better than crack.
Back in Yokohama, we bombed around the historic Motomachi and futuristic Minato Mirai areas. In the late 80s, Motomachi and nearby Yamashita Park was a hotspot for car culture, as popular as Daikoku. And while we were driving around aimlessly in the S50, what should pull up beside us but a bone-stock S40! What are the chances of two Toyota Crowns meeting randomly on the streets in the States!? Here's photographic proof, peering over the hood of the S50 at the S40. We followed it for a while but the driver seemed completely uninterested in our ride.
Thanks again to Mooneyes for giving Goshu the day off and letting us take the 1JZ Crown, and to Goshu, who was miserable walking around in wet shoes all day, for the photos of me. Pics from the Time Machine Festival coming shortly.