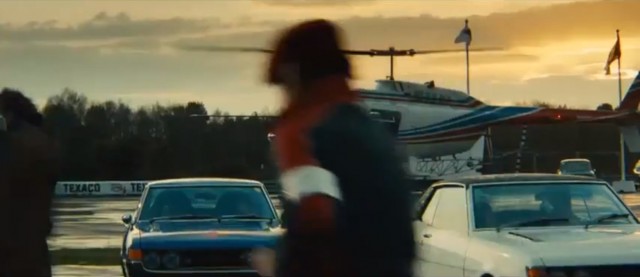 The hottest video circulating automotive sites today is the trailer for Rush. Last year we reported that some classic Nihon cars were spotted on set, specifically, two daruma Celicas and a kujira Crown Hardtop. Moreover, the screen shot above, which appears at 0:57 in the trailer, appears to be the exact scene being filmed in last year's photo.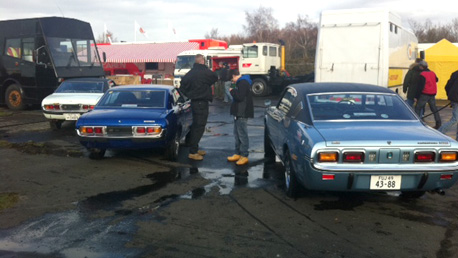 You can see the two Celicas positioned as they are in the shot, but it's not clear whether the MS75 gets its baleen whale mug in frame. We hope it does simply because of its unique face. This scene is meant to take place at Fuji Speedway but was actually shot in the UK, and producers recruited the cars from actual British JNC members. We're glad to see they've made the cut!
Just released Monday, the trailer previews Ron Howard's visually stunning film about Formula 1, specifically the 1976 season, in which the epic rivalry between James Hunt and Niki Lauda played out. It opens September 13.