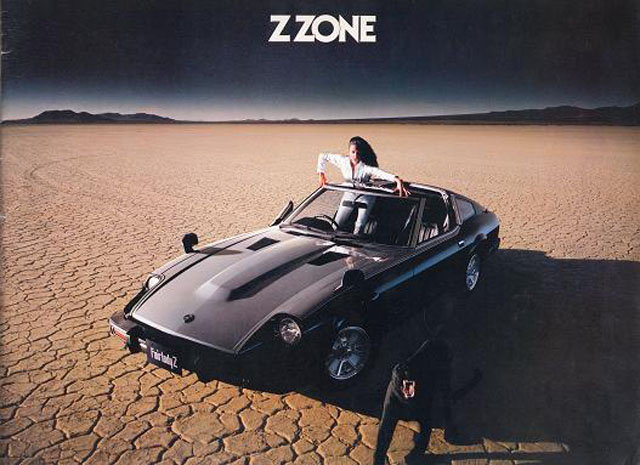 The S130 Fairlady Z is by no means an ugly car. In fact it was once considered the must-have car of its time. Yet nowadays it gets little to no love from the Z-car crowd, whose legion of newcomers much prefer the lighter, purer, and more O.G. S30 chassis. But just look at this photo from a Japanese S130 catalog! It's got everything — a cool car, amazing lighting, a hot chick in a racing suit, and a damn puma. 
This is the actual cover, whose emphasis is clearly on the Z's all-new feature not seen on the S30 — a T-top!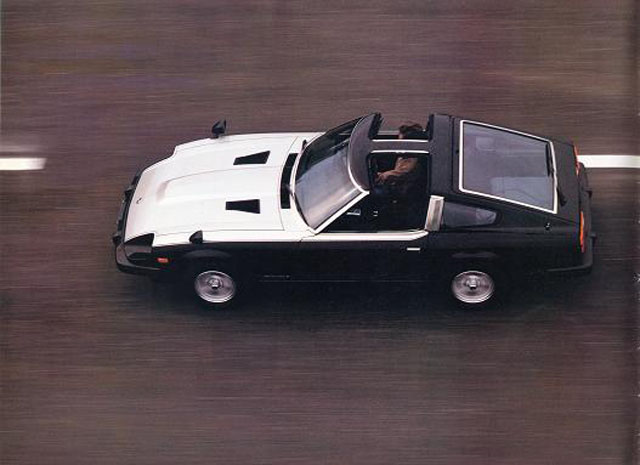 Some came with a striking two-tone color scheme, resembling an expensive, 1980s hi-fi stereo system and highlighted futuristic styling. We dont' know what this paint job is called, but if the AE86's two-tone is called "panda," this should be called "Bluestreak." UPDATE: The old school name for this scheme is called "Manhattan Color."
Japanese photography and graphic design was (and still is) top-notch, but the beauty of these shots is further enhanced by the fact that none of them were retouched by Photoshop.
The Datsun 280ZX has already demonstrated that it can look cool, be cool and be owned by cool people. So why isn't it revered, like the 240Z, as the embodiment of distilled sports car essence?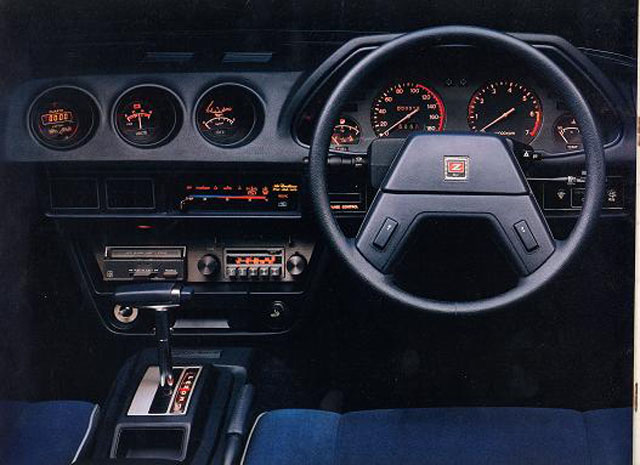 This might have something to do with it — even it is own brochure, Nissan equipped its flagship GT with an automatic transmission.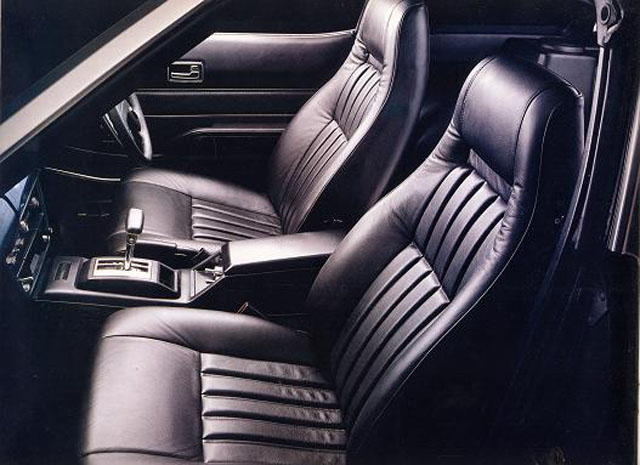 Nevertheless, that does seem like quite a sumptuous perch from which to experience the wind blowing through your hair.
[Images: gpx1152]