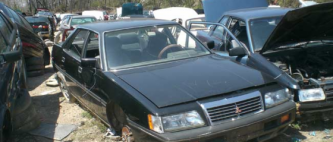 So last week was the first for the dreaded Cash for Clunkers program and it's been either wildly successful or a dismally mismanaged failure depending on how you look at it.
First, the government thought it might run out of money too quickly. Overnight, a bunch of cars that once fell within the 18mpg or under threshold to qualify were magically boosted to 19mpg according on the EPA website. Sucks for the owners, but the fewer cars that qualify on the lower end of the fuel efficiency scale the better for us JNCers.
Then rumors began to fly that the almost $1 billion automaker stimulus money set aside for C4C had been burned through in four days and the program would be suspended.
But no, it was actually going stronger than ever, and the the House approved another $2 billion for the program.
The best part of it all? Mini's bumper sticker: