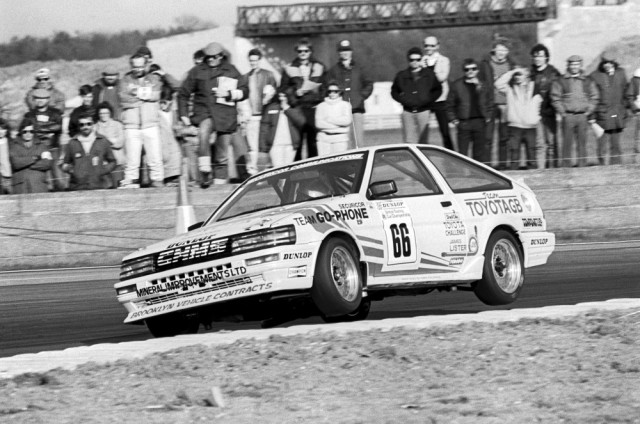 The car you see on two wheels above is an AE86 in its prime, campaigned by the UK's Chris Hodgetts Motor Sports. With it, CHMS won the British Touring Car Championships during the hachiroku's heyday in both 1986 and 1987.
This fall its famed red-on-white warpaint will ride again on a Toyota GT 86 (what the Brits call our Scion FR-S) in the Britcar 24 Hours.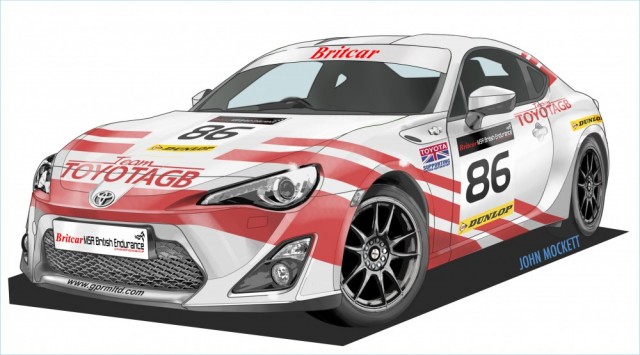 Billed as the most grueling race in the UK, the day-long enduro at Silverstone Circuit will be held September 22-23. The GT 86 will race in Production Class.
For some vintage action involving the CHMS Corolla GT Coupe (what the Brits call the AE86), watch the video duel in which the hachiroku battles a front-wheel-drive AE82 driven by Fifth Gear presenter Tiff Needell for the future soul of Corolla layouts. To see the more in-depth race coverage in which an Atari-sponsored Mitsubishi Starion takes to the tarmac as well, watch the videos below.
[Images: Toyota UK; Videos: inquisitor229]